Almost a week ago (Monday) I received an early morning phone call from my mom that my dad was in the hospital. He was in excruciating pain and had begged my mom to take him to the ER here in town. After accessing the situation (he had a blood clot that lodged in his intestines) they told him he needed surgery to remove the blood clot and would have to be life-flighted to a larger hospital over an hour and a half away.
By the time I got to the hospital he had already been taken back for surgery and no one knew if he was going to make it or not. Hours later, when we finally got to see him, he was unconscious in the ICU, on a ventilator and looking barely alive.
I wanted to cry when I saw him lying there so lifeless on the hospital bed. He had wires everywhere. IV's, an NG tube, blood pressure cuffs, etc. There was hardly anyplace on his body that didn't have a wire of some kind, it seemed. I was able to keep from crying there in the ICU, but just barely.
As I made the long drive home in the dark by myself, I let all the pent-up sorrow and fear and grief come out. I cried and cried and cried. When I finally made it home to my family, then I cried some more. I spent the next day (Tuesday) praying and fasting and crying. It seemed that any mention of my dad or any kind word from a friend would just make me cry again. I couldn't control it. My eyes were all red and puffy from so much crying.
Wednesday, my dad had another surgery. I drove up to see him that afternoon, and he was off the ventilator and sitting up. He still looked weak and wasn't himself, but at least he was alive, and he smiled when he saw me. I was able to visit with him, tell him I loved him, and kiss the top of his head before I left to go home. I felt like I had cried every tear I had, and I didn't need to cry anymore, which was such a nice feeling.
Thursday I drove back up to see my dad. My mom and brother were also there. But Dad's pain medication had been changed and he couldn't even communicate with us this time. It was horrible to see. The nurses agreed that it seemed like too much, so they cut the dosage in half, then eventually lowered it even more. Still, he stayed the same. A new nurse came on duty who wasn't as nice as his other nurses. My mom and I spent that night at my in-laws' house since they just live a few blocks from the hospital.
Eating way more fast food than I prefer…
The next day (Friday) they moved my dad out of ICU and into a regular room. I was disappointed when I got to the hospital that morning. He still seemed extremely drugged up. They decided to completely turn off the IV pain medication. I spent about 12 hours at the hospital that day. I talked to doctors and nurses, met with the hospitalist, and spoke to his vascular surgeon. The vascular surgeon told us Dad "must have had someone looking out for him" because he could have died, and she said she wasn't sure he would live when she did the operation.I had a sweet heart-to-heart talk with my brother that night in the hospital lobby. We were both tired and weary and depressed. But it was so good to be able to talk about everything. My brother suggested we pray for Dad before we left the hospital, and I'm so glad we had that time together.
I got home Friday night/Saturday morning at 12:00 a.m. I was so exhausted that I could hardly stand up. I hadn't slept well away from home on Thursday night, so I had barely had any sleep and then the stress of everything had been so draining.
Yesterday (Saturday) I just felt like I had completely burned out. I was so, so tired and couldn't seem to bounce back. I stayed in my p.j.'s all day and didn't do much at all. I went to bed earlier last night and slept for about 10 hours. And finally I feel better today!
My poor mom is still up at the hospital and not getting much sleep at all. But she seems to be doing okay. My brother has been there a lot, and his older children and my sister-in-law have also been there, so Mom has lots of support. She's also been able to go and eat, shower, and nap at my in-laws' house (they're the most hospitable and generous people ever!). My dad is still working to recover. After removing his NG tube prematurely, they then had to put it back today since he was vomiting non-stop.
My husband and children have been going over to my parents' house twice a day to feed their animals and gather eggs from the chickens. Thankfully it's just a 10-minute drive, but now that there's snow outside it's a bit more complicated and so cold!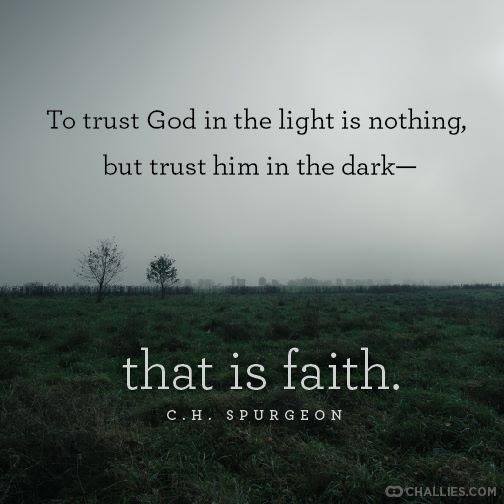 This has been a very difficult and trying week for my family. At one point I was really struggling with depression over all that was happening (unkind nurses, doctors who didn't communicate well, physical therapy never showing up despite the vascular surgeon saying he needed to walk to get better, watching my dad suffering, etc.).
Here's what I read in my Bible today:
"Are not two sparrows sold for a penny? And not one of them will fall to the ground apart from your Father. But even the hairs of your head are all numbered. Fear not, therefore; you are of more value than many sparrows." ~Matthew 10:29-31
The context of these verses is talking about persecution and not fearing those who can kill the body but not the soul. However, it comforted me just to be reminded that God is watching over us and knows all things. Nothing happens to us apart from His will. This enables me to rest when I can't control what is happening to my dad or another of my loved ones. I can trust in God.
The night when I was driving home and it was almost 12:00 a.m., I was thinking some dark thoughts. I wondered if God was really watching over us. I wondered if He was really hearing all the prayers I had been praying for years. I was so tired and I had the window open to the freezing night air, trying to stay awake on the winding country road. I had some vanilla chai tea I had picked up from Target before heading out (hoping it had some caffeine in it!). I turned on some music and cranked it up louder than I usually listen to it—trying to stay awake! Just as I was looking at the yellow moon that was directly in front of me on the horizon line, saying to God, "Are you really there? Do you even see me?" this song came on (
Not Forgotten by Ryan Stevenson
):
I love these lyrics:
Nobody knows the mountains we've been climbing
Nobody sees the valleys we are barely surviving
His eyes are on us tonight
We got to believe
His eyes are on us tonight
We are not forgotten
We are not alone
He is holding us and He'll never let go
Nobody sees the fires we are facing
Nobody knows the future we're embracing
His eyes are on us tonight
We got to believe
His eyes are on us tonight…
Honestly, it's not my favorite song ever or anything like that, but the lyrics were just what I needed that night. And the fact that this song came on just as I was asking God if He really saw me, if He was really hearing me…it was encouraging to me anyway (and it helped me stay awake!).
So that's where I'm at right now. Juggling homemaking (haven't been doing much of that, really—just the bare minimum), my life here at home, and trips to the hospital. I expect this coming week to be more of the same.
Dear friends, please pray for us if you get a chance! Please pray that my dad would be healed and be able to go home and live life for the glory of God. His children and grandchildren and great-grandchild still want him around! ♥