Ideas for what to wear for family photos, with coordinating outfit ideas for your next family pictures!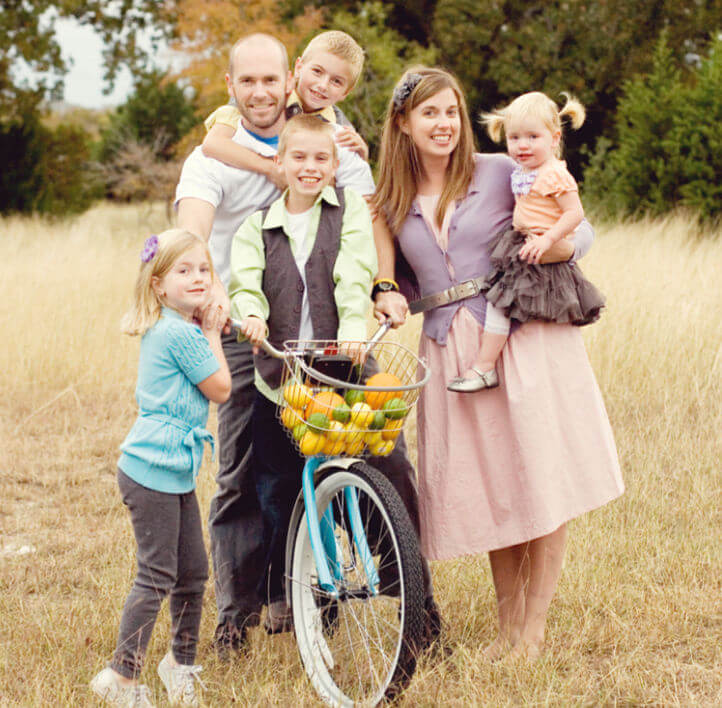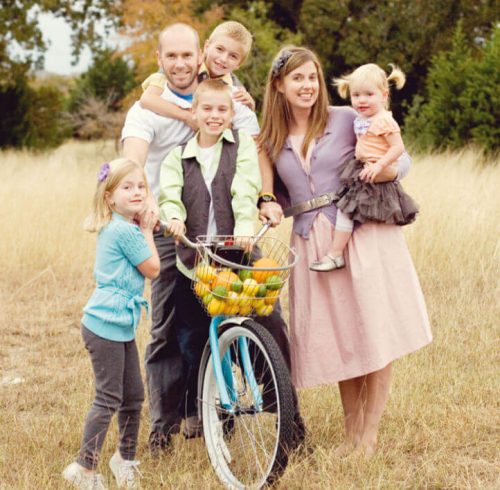 Photo Source: Kristen Duke
Every year for at least the past ten years, I've made it a priority to have family pictures taken. It's so fun to look back at all the years of family photos and see how everyone's changed.
Back in the day, I used to want everyone to match exactly in our photos (guys with all the same color of shirt, girls with matching outfits). Now, I've come to love a look that's more coordinated than completely matching. (Thanks to my teens for the encouragement here!)
Now that my girls are older, it's fun for us to come up with outfit ideas together.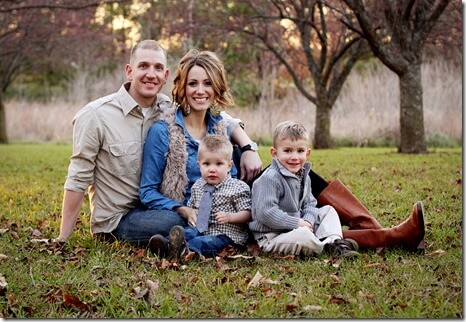 Photo Source: Sugar Bee Crafts
What to Wear for Family Photos
After spending some time researching what to wear for family photos, here are a few tips that seemed to come up again and again.
1. Think coordinating rather than matching.
As I mentioned above, pick colors that coordinate well together rather than aiming for outfits that match completely. Unless, of course, you want to match, which is totally fine!
2. Solids rather than patterns.
In general, solid colors work better than patterns. However, one or two carefully chosen patterns (like on a tie or a dress) can work well.
3. Include lots of textures.
Textures (like ruffles on a skirt, a tie or scarf, or a vest) add depth and interest to your photo.
Fall Family Photo Ideas
There are so many options for fall family portrait outfits! Here are just a few that I especially love.
Red + Navy
If you're looking for family picture outfit ideas, Kristen Duke has you covered! She has so many ideas on her blog, and some of them are even categorized by color. This red and navy (with hints of green and gray) color scheme is one of my favorites.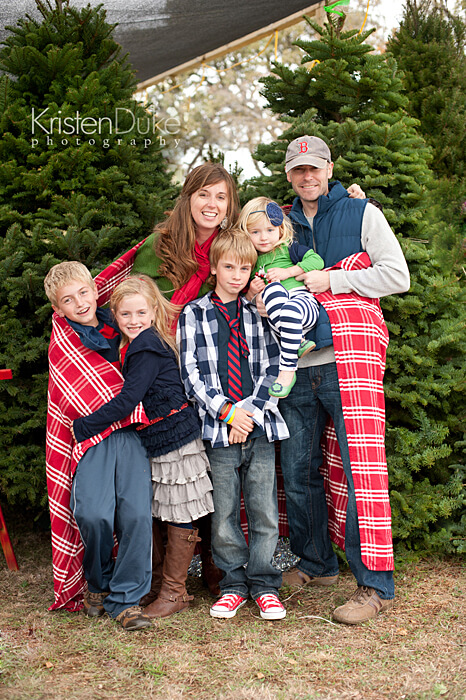 Photo Source: Capturing Joy with Kristen Duke
Rust + Khaki + Denim
I think these colors go so well together, and it's a combo we haven't tried yet!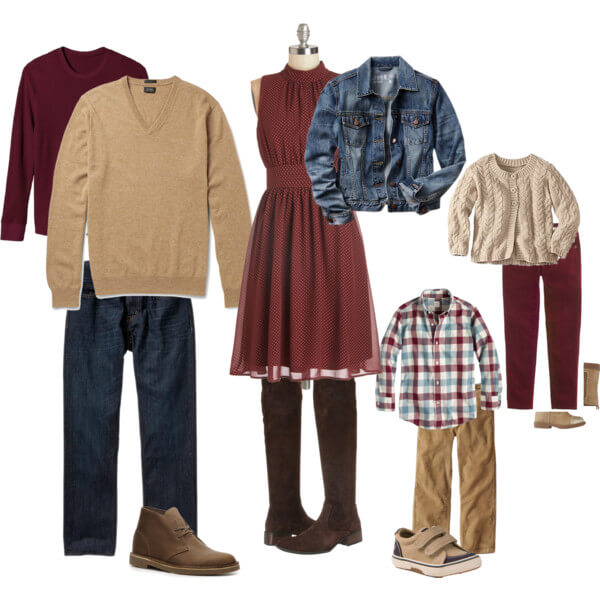 Photo Source: Lanari Photography
Black + White
I love the simplicity of black and white together. This family picture from TomKat Studio looks like the perfect holiday card!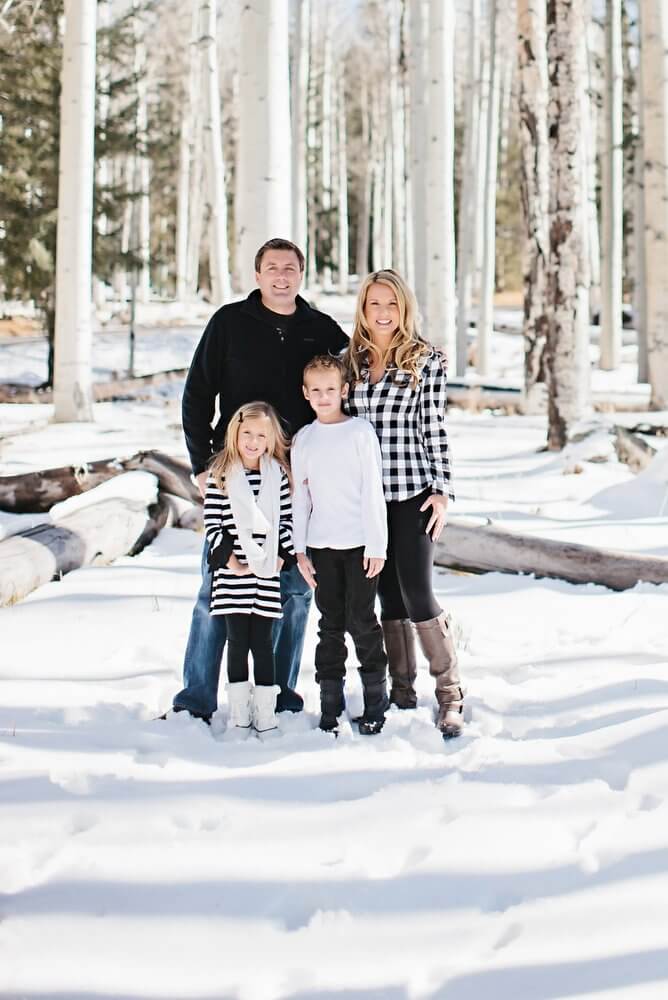 Photo Source: TomKat Studio
Varying Shades of Gray
This family photo from Design Mom is so beautiful. The shades of gray look classic and timeless.
Photo Source: Design Mom
Matching Christmas Pajamas
Affiliate links included below. Read my disclosure here.
For some reason, I've always loved the idea of doing a matching Christmas pajama family picture. I just think it's fun and it would also be practical.
Here are a few ideas for matching p.j. photos I found recently. Love these traditional red and green striped ones from the Birdie James Etsy shop.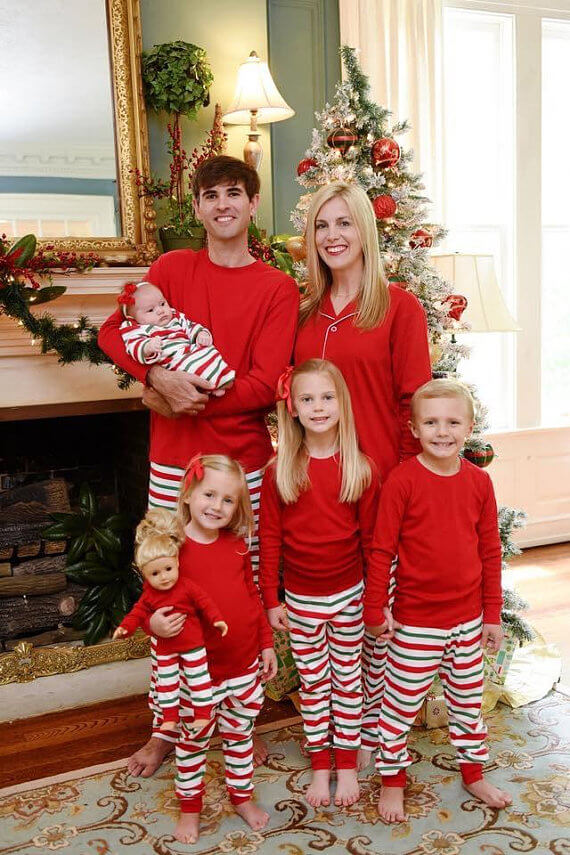 Photo Source: Birdie James
I think these classic gray striped matching pajamas from Target are cute, and they'd be useful for the whole winter season.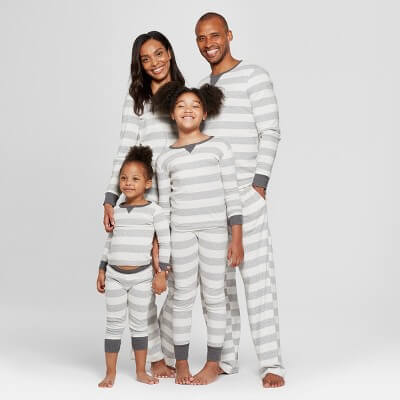 Photo Source: Target
These deer plaid matching family Christmas pajamas are also cute! Find them here.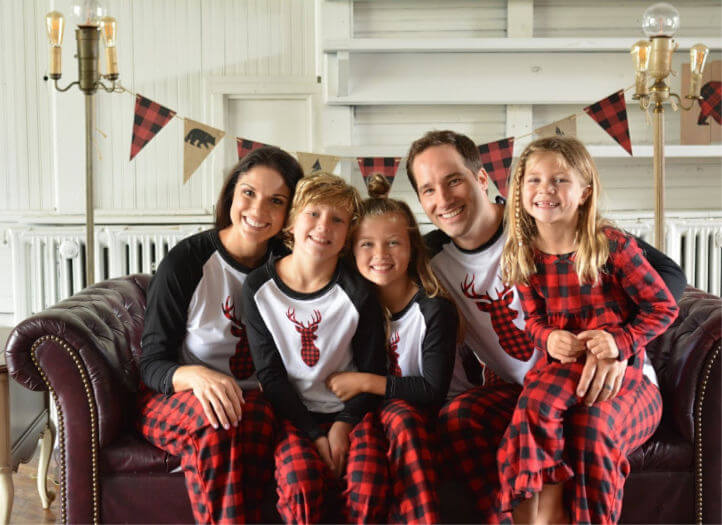 Photo Source: FamilyPajamas 
What We're Wearing for Family Pictures This Year
I've had a hard time deciding what we're going to wear this year for our family pictures. We're trying to work with what's already in our closets, so that limits things a bit. We're leaning towards burgundy as the main color, but I'm not sure yet.
Do you take a yearly family photo? What do you wear for family picture day?
Pin it for Later: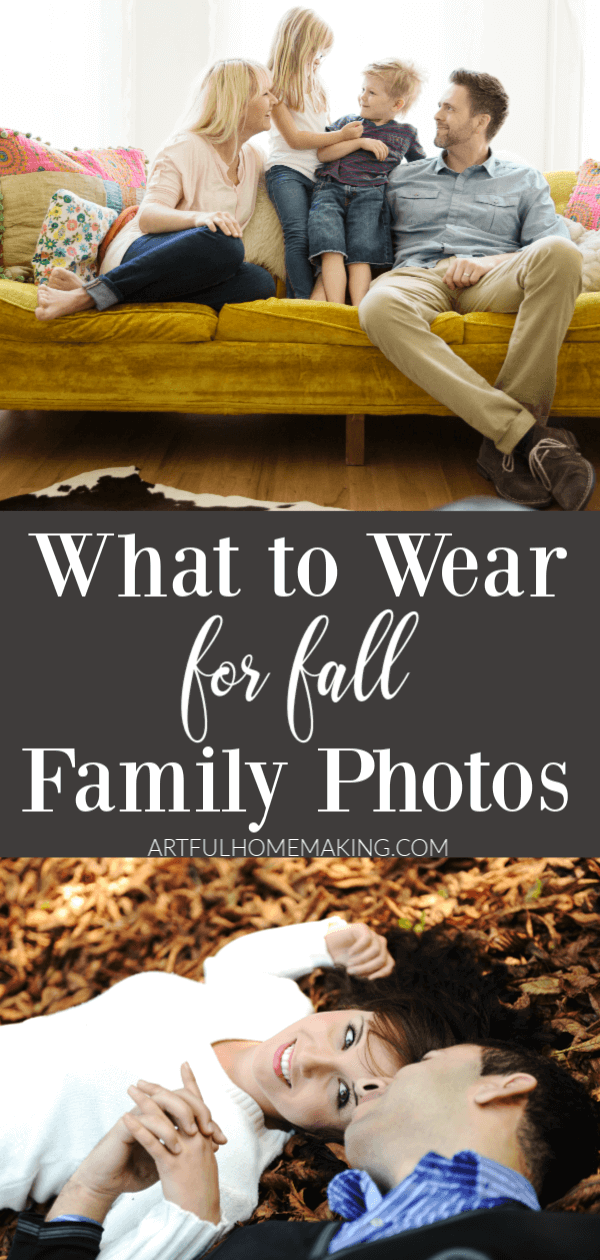 This post contains affiliate links. Read my full disclosure here. Sharing here.