This year's modest swimsuit is one of my favorites, and it hardly cost me anything!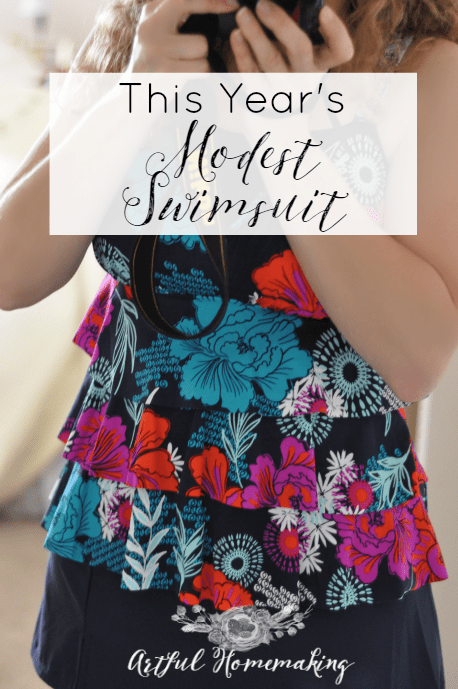 Oh, I'm just in love with this year's modest swimsuit that I got for mostly free! Every year I search for swimwear that will be 1.) modest, 2.) cute, and 3.) not cost a fortune!
Usually I have to be content with satisfying one or two of the above requirements. It's either modest but not cute, or it's modest and not cheap, or just not exactly what I was looking for.
Earlier this spring I found this adorable swim cover-up on sale at Kohl's:
I am a navy and white stripes girl, so I felt like this was made just for me! It's a super-soft cotton knit with a hoodie, a drawstring at the waist, and sleeves that can be rolled up or worn long. I just love wrapping up in something cozy after getting out of the water. This is just perfect!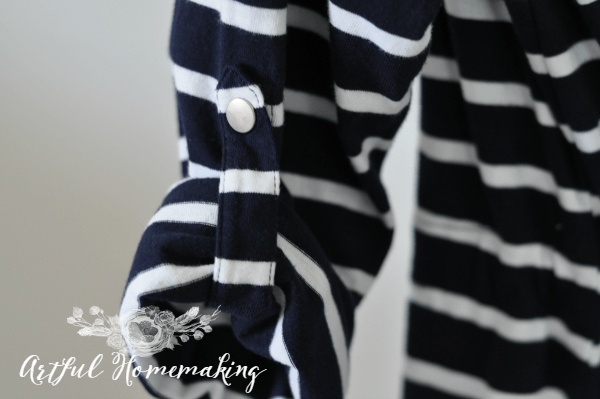 Since I had already bought the cover-up, I went on a search for a modest swimsuit that would go well with it. I had some credit at Zulily, so I regularly checked to see if they might have something that would work.
I saw so many cute swimsuits that were adorable and modest (or could be made more modest), but they all had black, and I was on a hunt for navy. 🙂
My Modest Swimsuit
Finally, I saw this swimsuit, and I thought it might be just what I was looking for.  I scrutinized every aspect of it, trying to determine if I could make it modest enough to work for me. Just before the event was up, I decided to go for it!
I did get the above top and swim skirt totally free (using my Zulily credits), but then I decided to buy another swim skirt that I could use for the fabric.
So, my complete swim outfit wasn't completely free, but the main part of it was! I just needed a little bit of fabric to fill in the neckline. I used the technique described in this post to fill in the neckline with some extra fabric.
After filling in the neckline, the top was way more modest!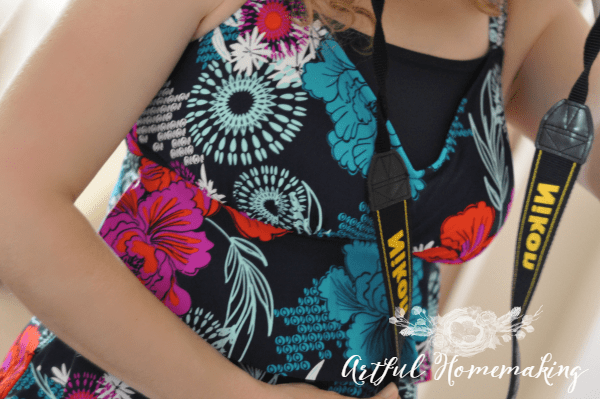 I LOVE the ruffles at the front of the top. They're so cute, and much more flattering on my body type than a form-fitting or straight top. In the photo below, you can also see the shorts I made to go underneath the skirt.
I used some leftover fabric from the extra swim skirt I bought to make the shorts, and I used this pattern for them.
I'm really happy with my new swimsuit! In addition to this suit, Zulily also had some suits in this same style with different prints. I'm not sure if they'll feature this brand again (sometimes they do), but if they don't, you can find this exact suit here.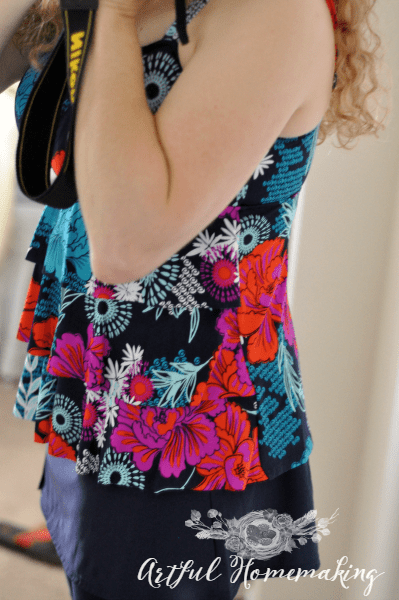 For more modest swimwear ideas, check out this post: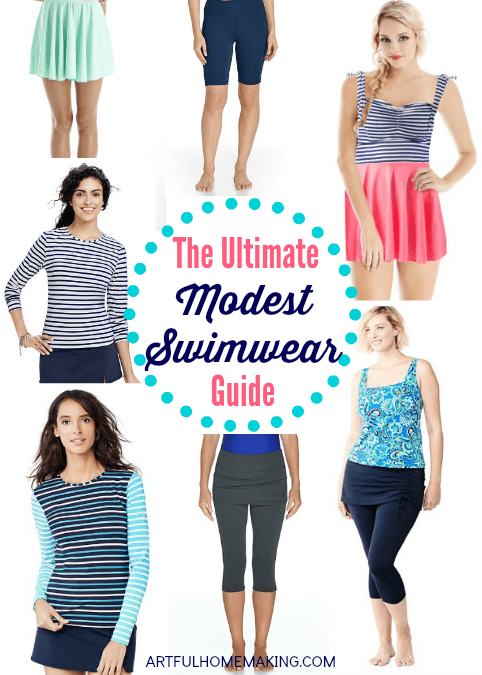 This post contains my affiliate links. Read my full disclosure here. Sharing here.