Looking for modest swimwear? The good news is that there are so many options available these days! This post will show you where to find modest swimwear. Find something that works for you in the ultimate modest swimwear guide!
There are also modest swimsuit options for girls and some modest maternity swimwear ideas in this post as well.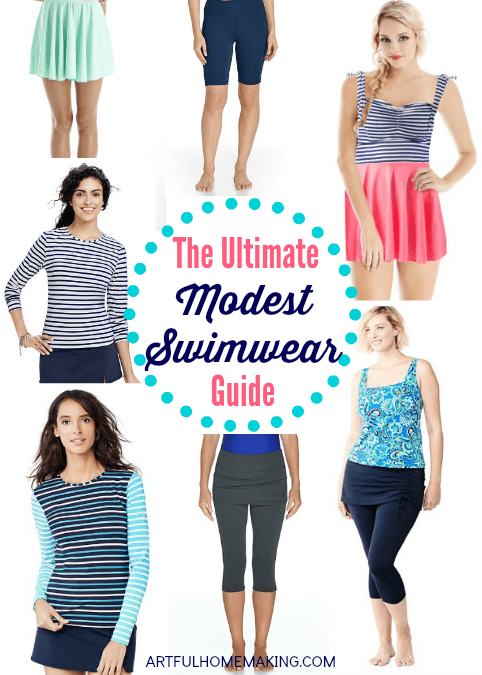 The Ultimate Modest Swimwear Guide
Every spring, we eagerly anticipate swimming season. It's one of the highlights of summer for our family.
Swimwear for the boys is easy, but it seems like I'm often doing a Google search for "modest swimwear" for the girls in our home.
After doing just such a search earlier this spring, I decided to simplify things and create this Ultimate Modest Swimwear Guide so that all of my search results would be in one place as a helpful resource.
Because modesty standards vary from family to family, I've included a broad range of styles in this guide. Some families prefer sleeves and long leggings and skirts on their swimwear, and you'll find sources for those here. And I've also included sleeveless options for those who prefer that. I've tried to include options for everyone!
Some of the swimwear options I've included can be made more modest by adding a swim skirt, leggings, or board shorts.
You'll also find ideas for altering ready-made suits to be more modest, and a list of patterns to sew your own.
Ready-Made Modest Swimwear
Affiliate links included below. Read my disclosure here.

Lime Ricki sells some higher-neckline tankini tops, rash guard tops, and also a very cute ruffled swim skirt.

Rey Swimwear offers some very feminine suits with a vintage feel. I love the fabrics they use, and their swim skirts are adorable.

Under Cover Waterwear sells a variety of modest swimwear. From a-line swim skirts to rash guards, to leggings, they've got you covered. They also have a
Lifeguard Skirt with attached shorts
underneath, which would be so practical and modest at the same time.

Girls 4 Sport sells rash guards and extra-long board shorts.
Aqua Modesta features swim skirts and rash guards.

Lands' End has a huge selection of cute rash guards. I bought one of these last year after getting the worst sunburn of my life from a day spent at the lake!
These are a great option if you prefer your legs to be covered.
L.L. Bean offers board shorts, swim skirts, and tankini tops with a more modest neckline. They also have some modest
options for girls
.
Woman Within has quite a few modest options in plus sizes, including higher-neckline tankini tops, swim skirts, board shorts, etc.
This is such a great idea! Jennifer modifies board shorts to turn them into boardskirts—feminine swimwear for girls and ladies sizes 18 months to 3XL. See what's in stock
here.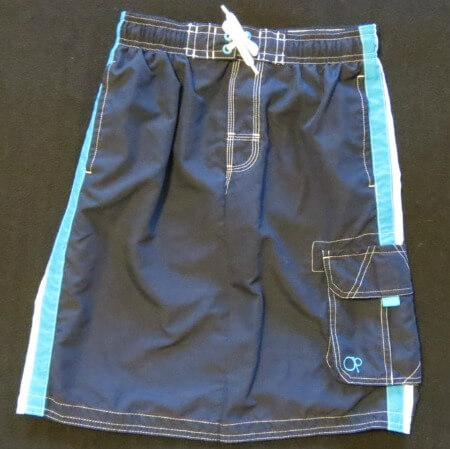 Modest Swimwear on Amazon
Did you know you can find a modest swimsuit on Amazon? The awesome thing about ordering from Amazon is that you can often get free shipping and returns are easy!
Here are some of the modest swimsuit options I found (there are so many available!):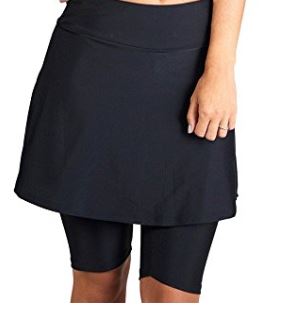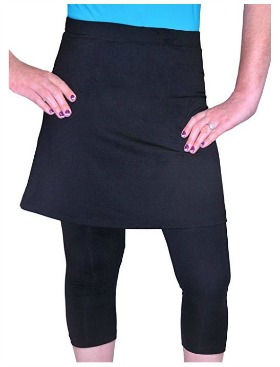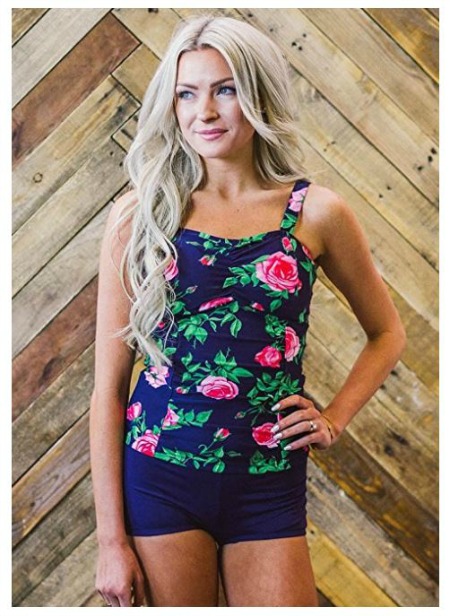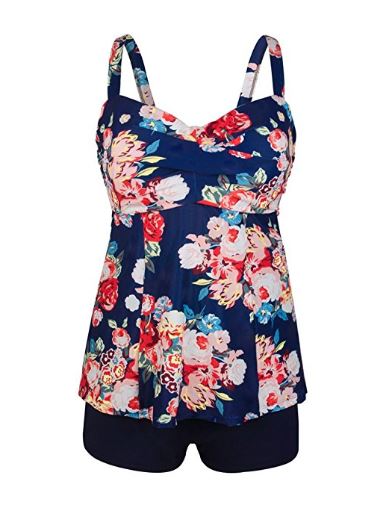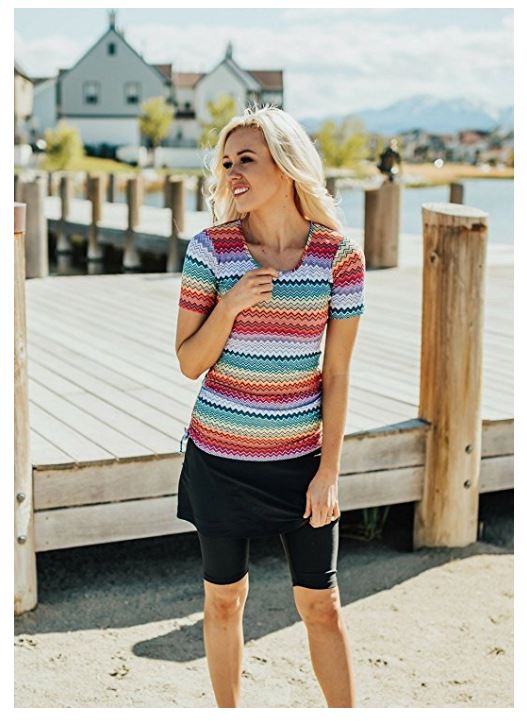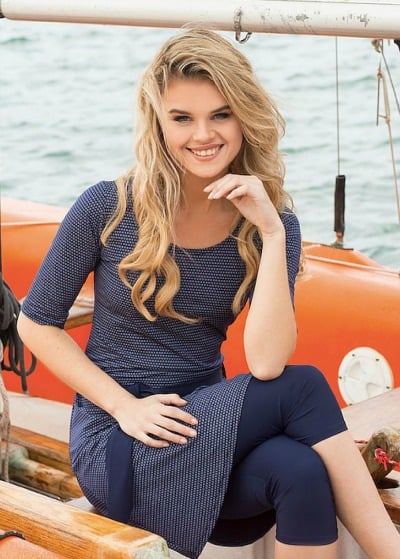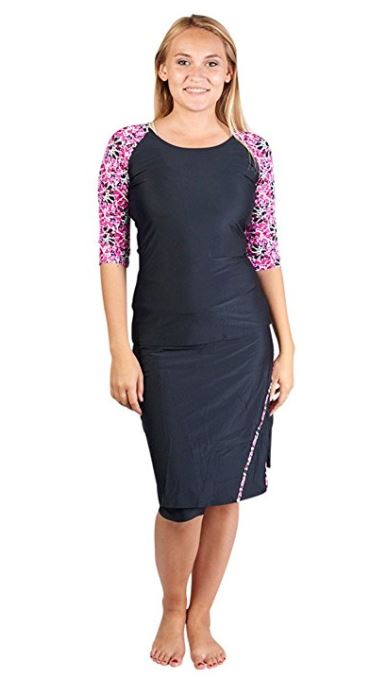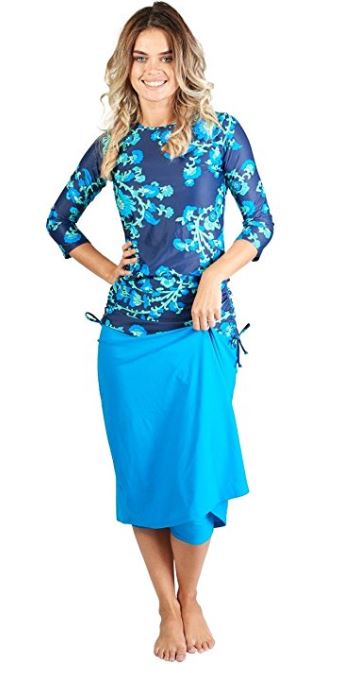 Custom Made Swimwear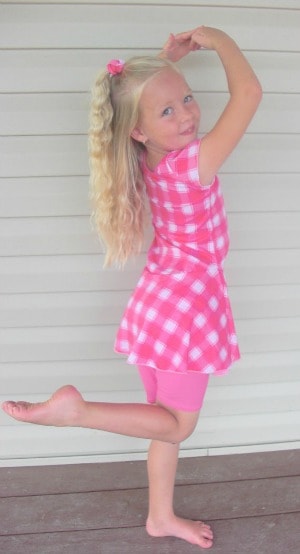 This Etsy shop has cute swimwear options for both girls and ladies.
Here's another Etsy shop with cute, modest swimsuit options: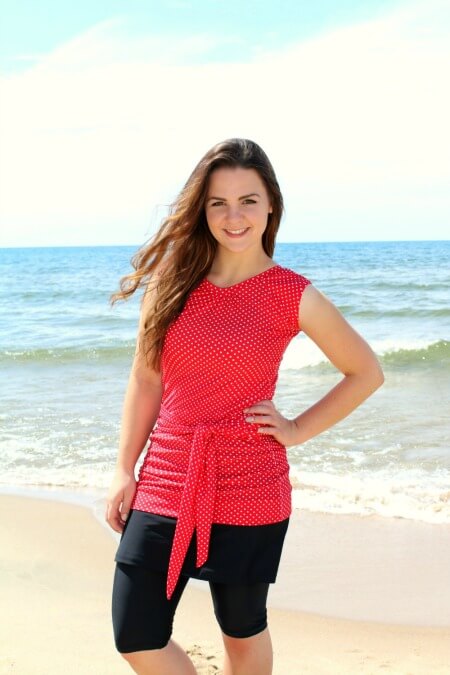 The owner of
this Etsy shop
has some items listed that are ready to ship, and she also offers custom-made suits, including maternity and nursing options!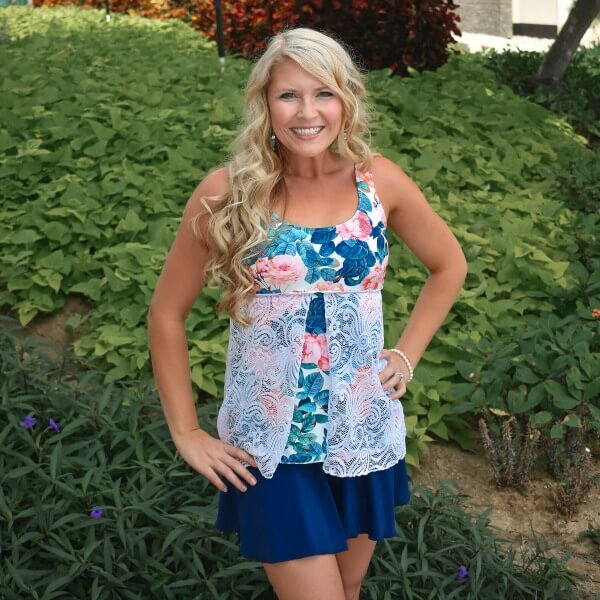 Modest Maternity Swimwear
Creations by Savannah has some very cute maternity swimwear options, like the one pictured below: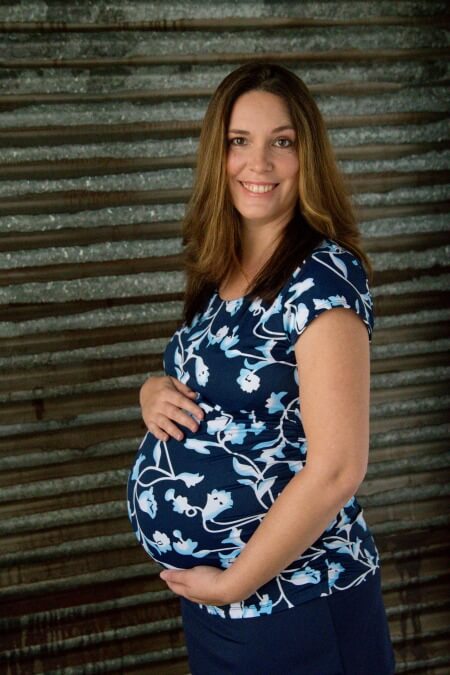 There's also this very useful maternity nursing swim top from Kathryn's Creations: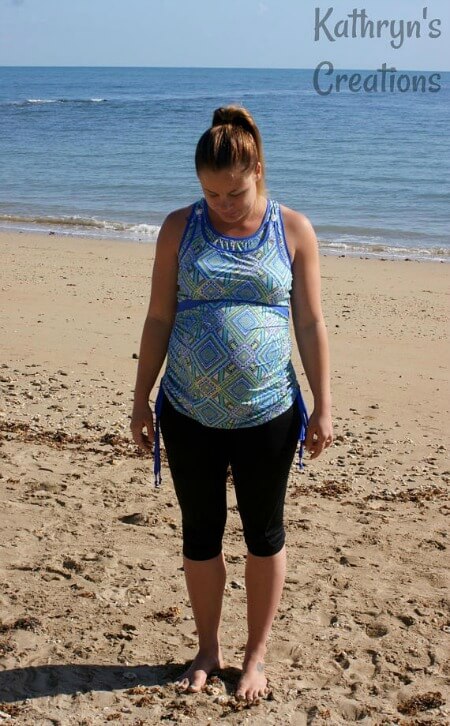 Modest Maternity Swimsuit on Amazon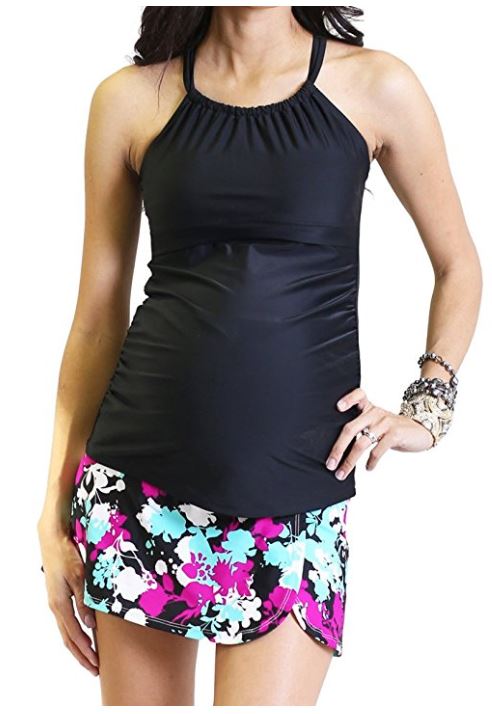 Sew Your Own Modest Swimsuit
If you're interested in sewing your own modest swimsuit, here are the modest swimwear patterns I found.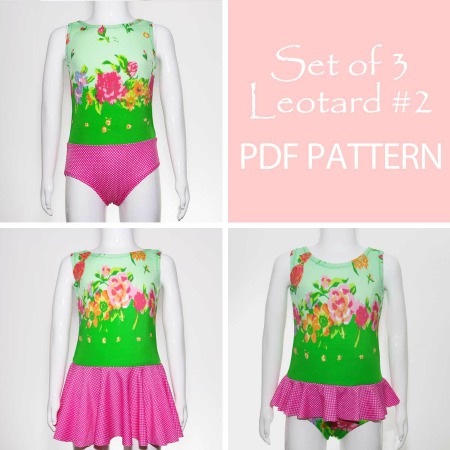 My Childhood Treasures offers this very cute leotard/swimsuit pattern that comes with an option for an attached skirt. You could customize this in so many ways!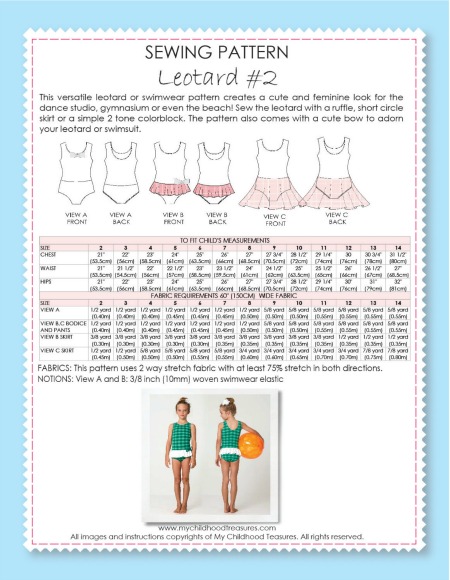 This was the first time I had ever sewn swimwear before!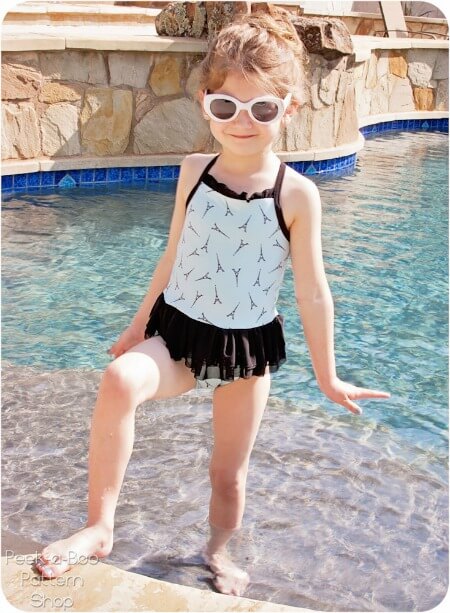 This isn't a swimsuit, but it's such a cute cover up tutorial that I had to include it!
Kwik Sew K4113
could be used to make a swimsuit (includes skort pattern with attached shorts underneath)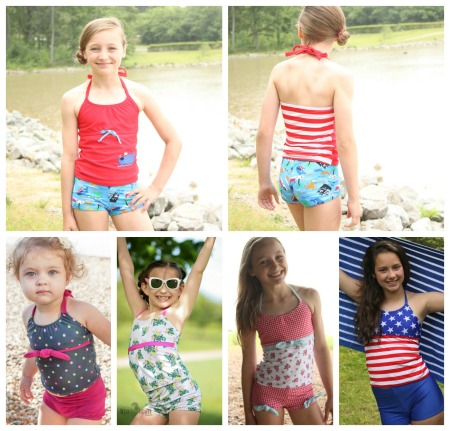 Ideas for Adapting a Ready-Made Suit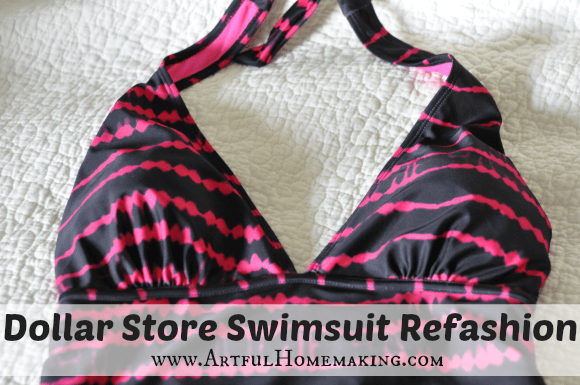 This is the swimsuit I found at the Dollar Store and modified last year to make it more modest.
Related Post:
This Year's Almost Free Modest Swimsuit: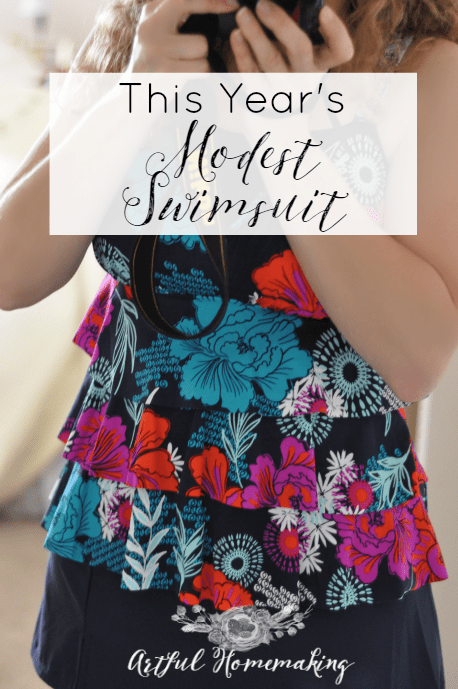 Pin This Post!