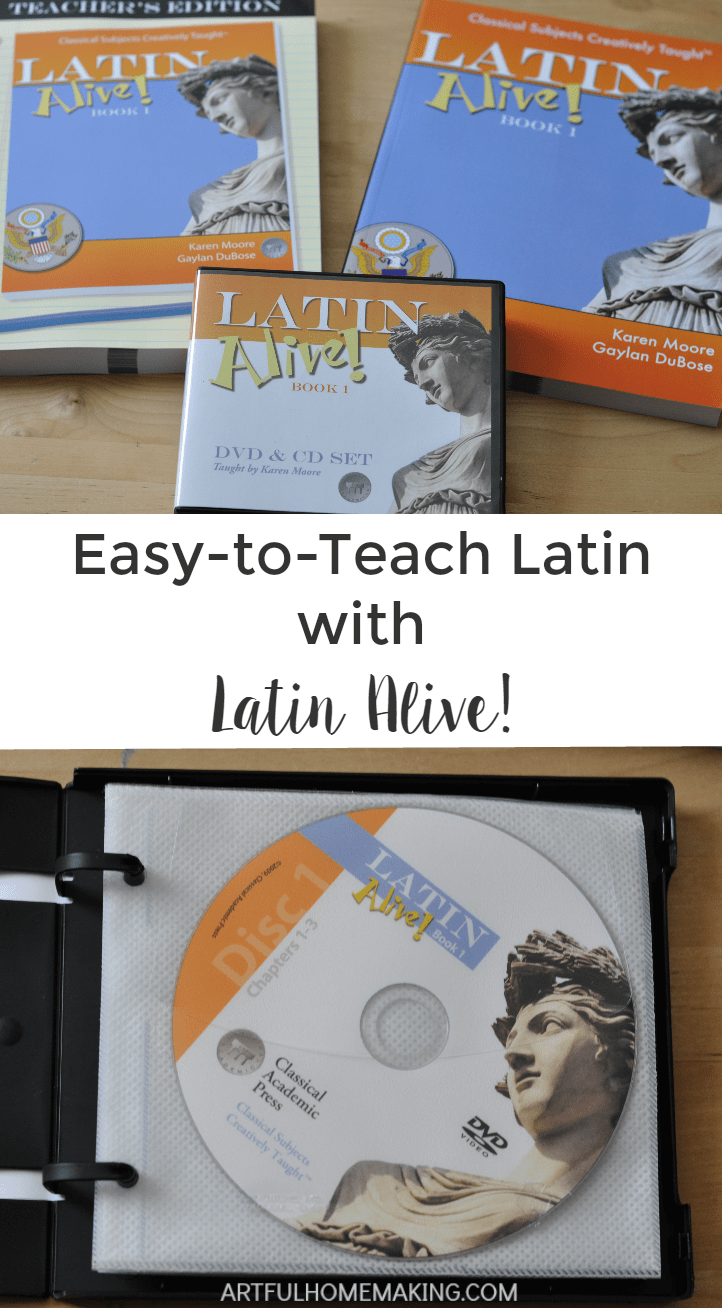 I decided (a little late in the game) that I wanted my children to study Latin. So, I looked around for a program that was easy to teach and fun to learn. My search led me to Latin Alive! from Classical Academic Press.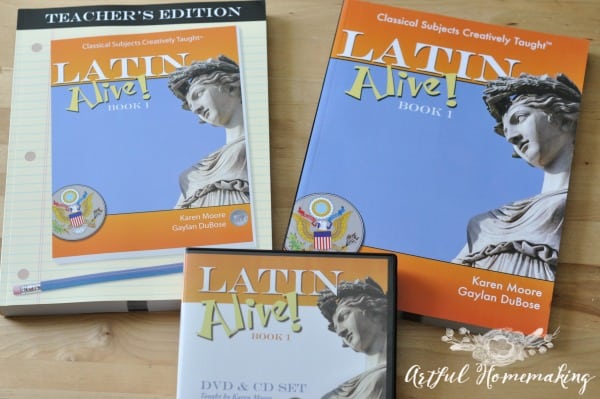 The wonderful thing about Latin Alive! is that it is written directly to the student. Since my students are in high school, they're perfectly capable of independent learning, and this makes it super simple for me! All they have to do is pop in the DVD, watch the lecture, and follow the instructions.
Latin Alive! Book 1 contains thirty-six weekly chapters, including seven review chapters. As the first text in a three year series, it is a rigorous and thorough introduction to Latin for middle and high school students.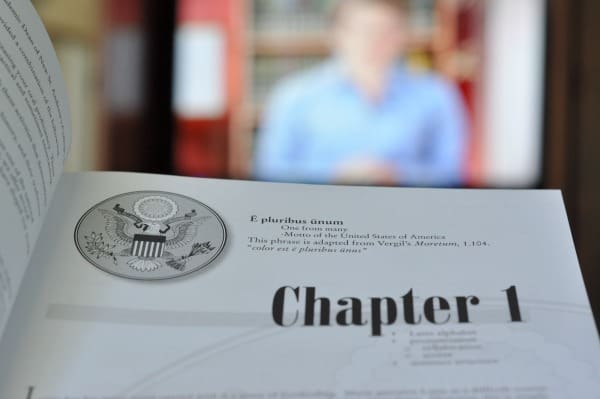 I really like Karen Moore's teaching style. I enjoyed watching the lecture for Chapter 1 with my girls. Karen has a sweet demeanor, and she really knows her Latin. She goes through the whole lesson with the student, and she also has a whiteboard that she uses to illustrate and explain some of the concepts.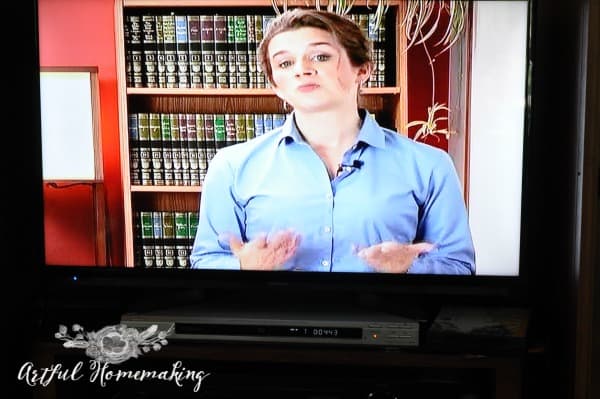 Each chapter begins with the Latin motto of a United States state seal and includes extensive study of Latin derivatives.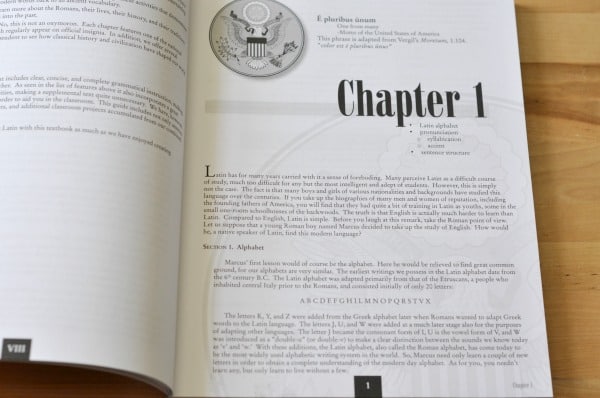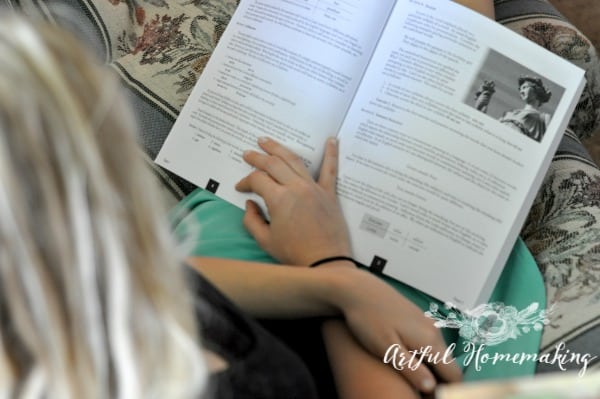 My girls were feeling a bit shy about having their picture taken while they were working on Latin. Trust me, they're enjoying it! 🙂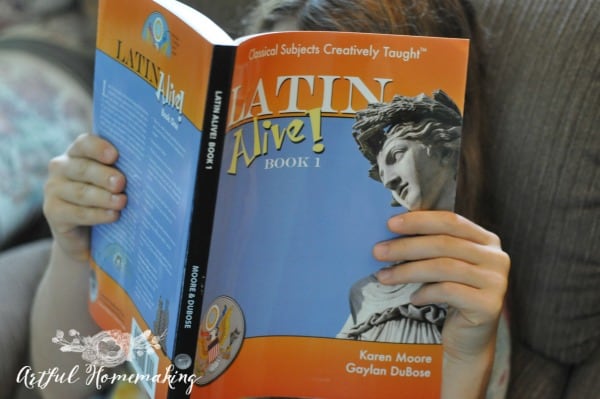 We're very happy with Latin Alive! My kids like that the lessons are on DVD, and I'm thrilled to have found a program they can do independently!
Classical Academic Press Discount Code for My Readers!
Classical Academic Press is kindly offering a discount code to Artful Homemaking readers! You can get 20% off with the code artful20 at Classical Academic Press. The code is valid on all products except Singapore Math and live online courses through Sept 30th. 
Stay tuned for my review of Song School Latin (also from Classical Academic Press), which I'm using with my younger children!

Disclosure: I received the Latin Alive! Book 1 program for free in exchange for an honest review. The opinions expressed here are my own and were not influenced in any way. This post contains affiliate links. Read my full disclosure here. Sharing here.