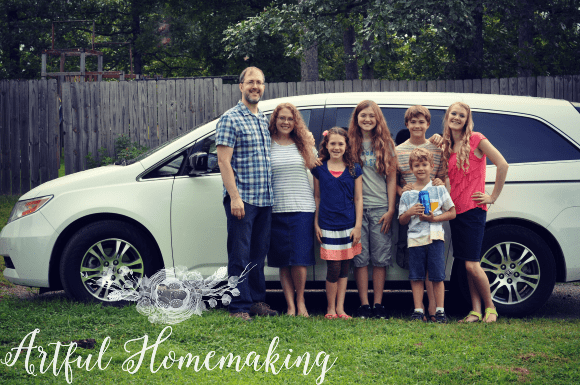 Last month my husband's brother called and said he wanted to buy us a new vehicle. Seriously. We just about died from the shock!
Our old minivan was a gift from my husband's parents years ago. It had been such a faithful van through the years (except for needing a new transmission and a new air compressor recently…), and we were so grateful for it. But it was getting old, had lots of miles on it, and was well-used.
This new van has features that we didn't even know existed! And it has a lot more room for our growing children (three of whom are now taller than me!).
Every time I drive it, I still can't believe it's ours, and that it was a gift. We're all so thankful for my brother-in-law's generosity!