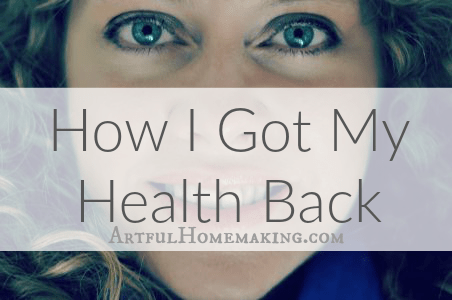 Two years ago I wrote this in my journal:
"It seems like no matter what I do, I just can't win. I am so tired all the time. Last night I went to bed earlier and this morning I got up later, and I am still tired. I feel like I'll never stop being tired. It seems like nothing will ever be better…"
If you've ever experienced unrelenting, overwhelming, chronic fatigue and its accompanying weariness, then you can relate to the hopeless feeling I was living with.
In addition to the overwhelming fatigue, I also sometimes had extreme brain fog and difficulty thinking clearly. For instance, one day I was looking for something in my closet. I kept taking things out until I was surrounded with stuff. I couldn't for the life of me remember what I was looking for!
But this didn't feel like a normal case of forgetting. I felt like I couldn't put two thoughts together at all. I felt very confused, and it was a horrible feeling. So I sat down in the midst of the mess and cried. I'm not usually one to cry easily about things, but this had been happening to me a lot in recent weeks.
As I sat there, tears streaming down my face, my hip was also aching terribly. For weeks I had been having joint pains in my hips (one or the other, at different times) and also in my knees.
I first noticed the joint pain while sitting at my desk one day. I hadn't been exercising or overworking it–it was just hurting out of nowhere.  The pains were deep and sharp, and sometimes so bad that I would be doubled over in pain. Getting up and down the stairs was painful. Even lying in bed was painful.
Lyme Disease?
My husband and I were both convinced it was Lyme disease. It had been the worst year we'd ever seen for the little seed ticks that spread the disease.
One morning, a couple months earlier, I had woken up to find a seed tick embedded in my skin. It was apparent that it had been there all night. Despite carefully removing the tick, cleaning the bite, and applying antibiotic ointment, the site remained red and inflamed for seven months!
That same year our youngest child developed a classic bullseye rash (a sign of a Lyme disease tick bite), so we took him to our Family Nurse Practitioner for treatment. While we were there, I showed her my tick bite and she agreed that it looked very unusual.
I read everything I could get my hands on about Lyme disease. For months, I took herbs that had been recommended for treating the condition, and also some natural antibiotics.
With time and prayer, some of the symptoms eased, but not entirely. I still sometimes dealt with brain fog and intermittent joint pains, headaches, and gut issues. And I was still tired.
Affiliate links included below. Read my full disclosure here. 
Adrenal Fatigue?
Then I began to research adrenal fatigue. I had so many of the symptoms. I was so desperate to feel better and have energy again, that I spent hundreds of dollars on supplements and herbal tinctures. I took magnesium in three forms, started a quality probiotic, and dutifully took my coconut oil, cod liver oil, and adrenal health supplements (among many other things).
And some of it actually seemed to help somewhat. But I was still tired and easily overwhelmed.
This year, my friend Suzanne started telling me about something that had worked wonders for their health. Her husband's Lyme disease symptoms had been healed, they had both lost weight (a combined total of over 80 pounds!), and had seen so many other amazing positive health benefits for their family of 11.
How I Got My Health Back
I had looked into the products she was recommending before. And I knew I couldn't afford them. So, I just kept telling her I couldn't afford them, and then one day she sent me a huge box to try for free!
She sent me what amounted to three months' worth of products to
review here on the blog
. I was so blessed by her generosity, and I was excited to try the products, but I was still a bit skeptical. Surely these simple products couldn't be as amazing as everyone was saying.
Honestly, I was a huge skeptic. I just couldn't believe they were really that effective, or that they could really help me. Now I wish I hadn't waited so long to try them.
After taking the products for a little over a month, I noticed that I actually had energy! It was amazing!
In addition to the extra energy (which was an amazing answer to prayer for me!), my twenty-year battle with blood sugar issues seemed to be won. The main ingredient in Plexus Slim is chromium, which is a key nutrient often recommended for the regulation of blood sugar.
I also no longer experience all of the miserable PMS symptoms I had been having for years: blood sugar issues, migraine headaches, severe cramps, etc.
What Worked for Me
I believe what finally worked for me was a combination of all the supplements and herbs I took and Plexus.
Remember, I'm not a doctor or healthcare professional, and I can't make recommendations for healthcare or supplements for others.  I'm simply sharing what worked for me personally.
Here's a list of the supplements I took that helped me overcome the overwhelming fatigue and pain:
Vitanica FemRebalance Hormone Balance Support 
Ridgecrest Adrenal Fatigue Fighter
Other Things That Helped
I also made this Adrenal Tonic Tincture and took it for awhile: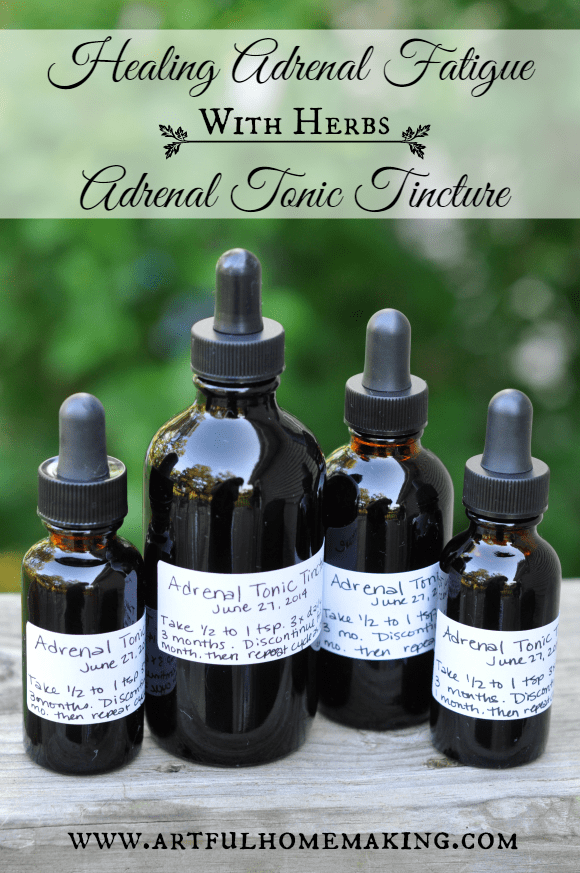 I also made and drank tons of this Singing Canary Drink: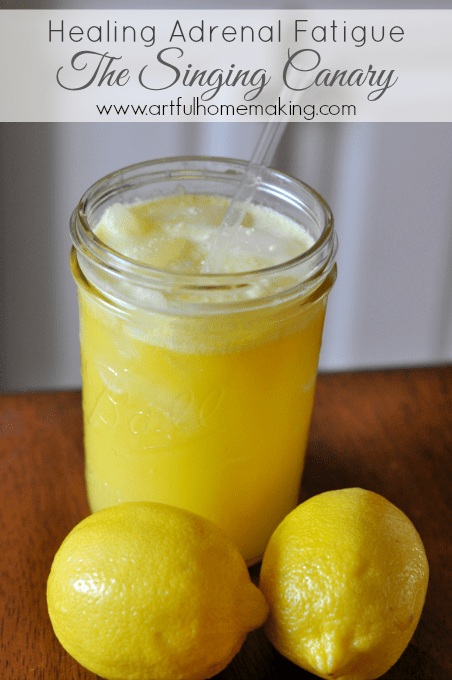 I'm just so excited that I actually have more energy now at 40 than I've had in years! I actually have energy, and I don't need a nap! And I was beginning to wonder if that would ever be possible for me to say again! Through herbal products, vitamins, adrenal tonics, and Plexus, God has answered my many prayers for more energy and better health, and I'm so thankful!
If you've been struggling with chronic fatigue, adrenal fatigue, or Lyme disease, I hope this has been helpful to you! Thanks so much for stopping by!
Disclaimer: I'm not a doctor or a healthcare professional, and I'm not offering medical advice. I'm simply sharing my experience with some products that have made a tremendous impact on my life! Disclosure: This post contains affiliate links. Read my full disclosure policy. Sharing here.