St. Patrick's Day crafts, recipes, and book ideas!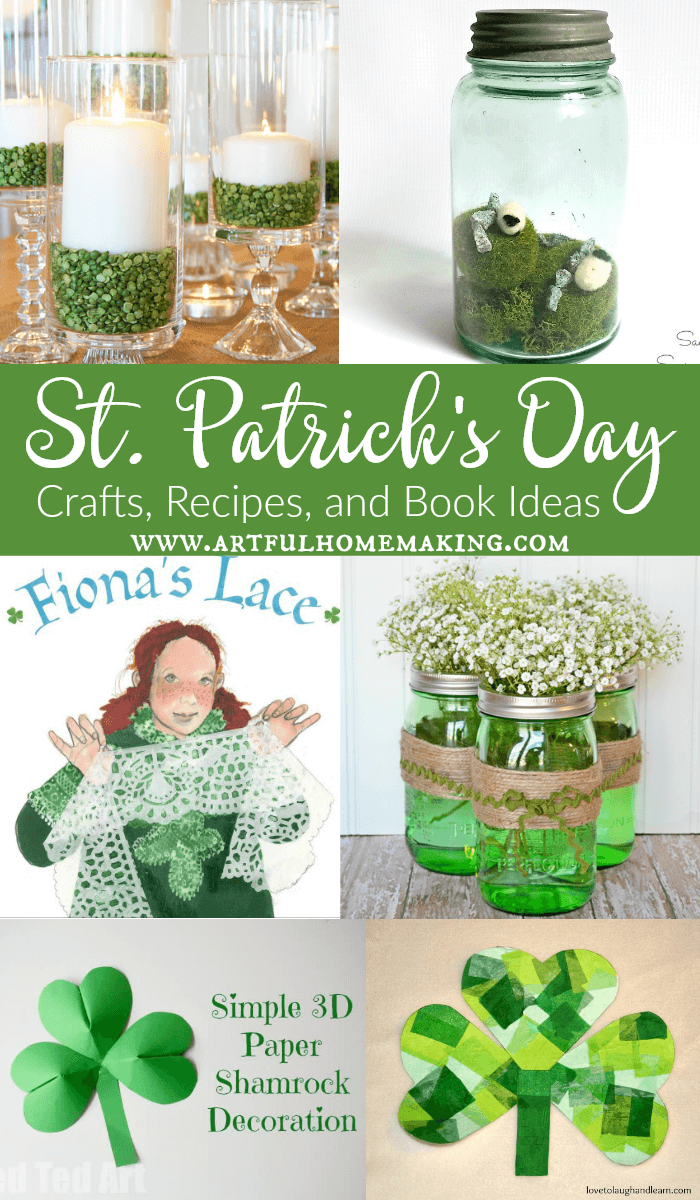 Our family has quite a bit of Irish in our background, so we enjoy celebrating St. Patrick's Day in March. Besides, March seems like the perfect time to celebrate all things green!
At the beginning of the month, we read a few of our favorite books about St. Patrick's Day and Ireland. We almost always plan to wear green on St. Patrick's Day (just for fun), and we also plan a special meal and dessert.
Affiliate links included below for your convenience. See my disclosure here.
St. Patrick's Day Crafts
I've gathered up a few of the cutest St. Patrick's Day crafts. We'll probably make several of them this year.
This Tissue Covered Shamrock Craft from Love to Laugh and Learn is simple and cute:
These Watercolor Shamrock Clover Cards from Hello, Wonderful are created with a neat color mixing technique: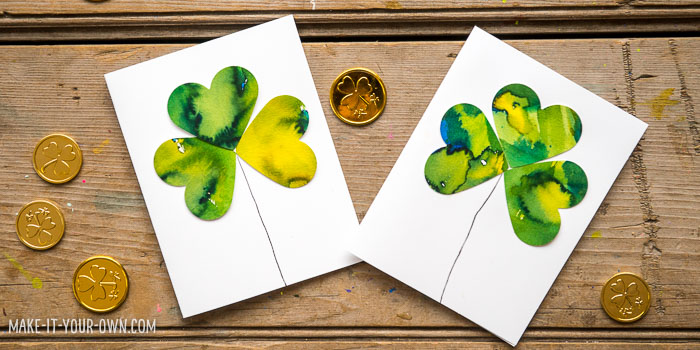 These Four-Leaf Clover Stamps are made from toilet paper rolls!
And I love these Simple 3D Paper Shamrocks by Red Ted Art: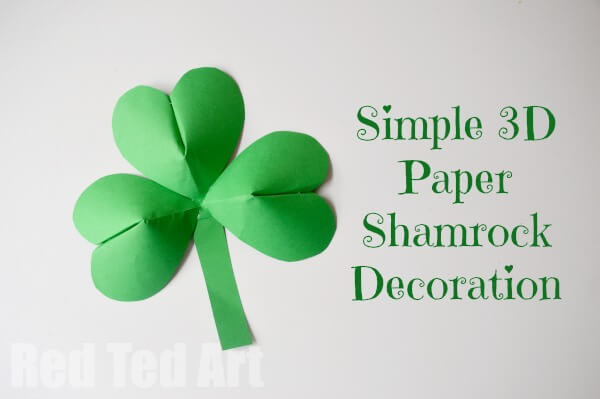 St. Patrick's Day Decor
I've always been drawn to more natural decor. The decor ideas below feature Mason jars, flowers, and other natural elements.
These green vintage style Ball Mason jars are perfect for St. Patrick's Day decor! They're such a beautiful green color!
This Easy Spring Centerpiece by Cottage at the Crossroads is so lovely!
I love the natural look of this Easy Potted Clover: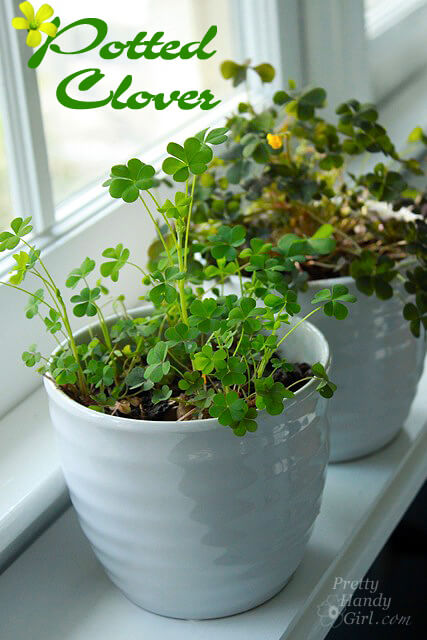 Isn't this the cutest thing you've ever seen?! This Ireland in a Jar by Sadie Seasongoods uses a vintage mason jar and tiny felted sheep!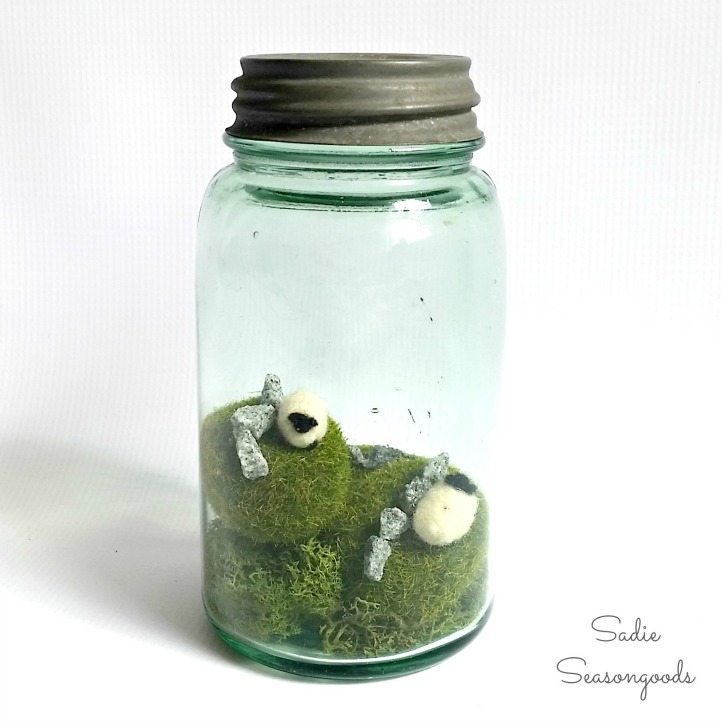 This Thrifty Hurricane Tutorial by Two Twenty One shows you how to make an adorable centerpiece featuring green split peas:
St. Patrick's Day Recipes
For St. Patrick's Day dinner, we like to have Corned Beef and Cabbage. So delicious! I may try this Crock-Pot Corned Beef and Cabbage recipe this year. Here's a photo from our meal last year: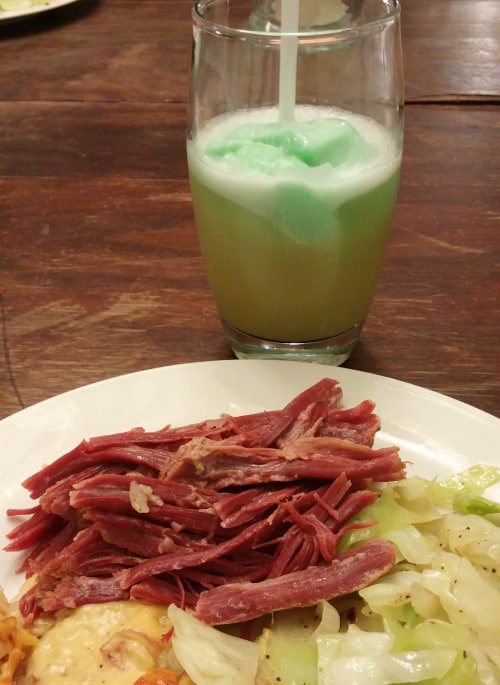 My oldest daughter also makes this delicious Shamrock Punch. It's easy to make and it looks festive!
This St. Patrick's Day White and Mint Chocolate Popcorn is easy to make and delicious!
We're huge fans of playdough, and this St. Patrick's Day green playdough from Being Creative to Keep My Sanity looks fun: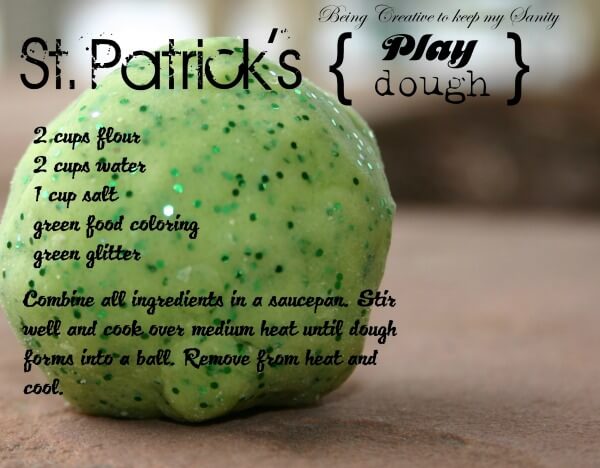 These clover-shaped rice crispy treats would be a huge hit with my kids: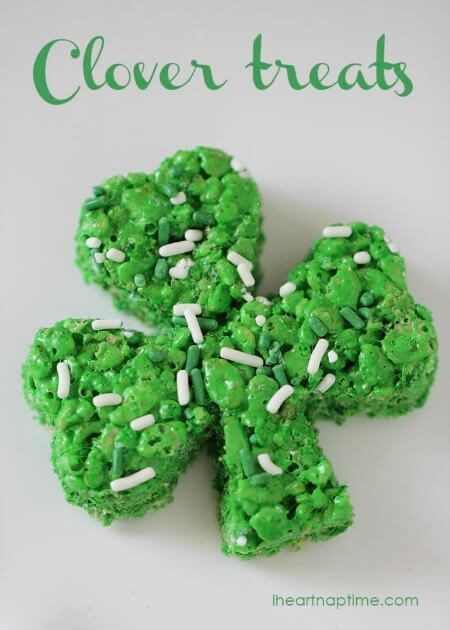 If you need a quick St. Patrick's Day gift idea, here's one that only takes a few minutes to make: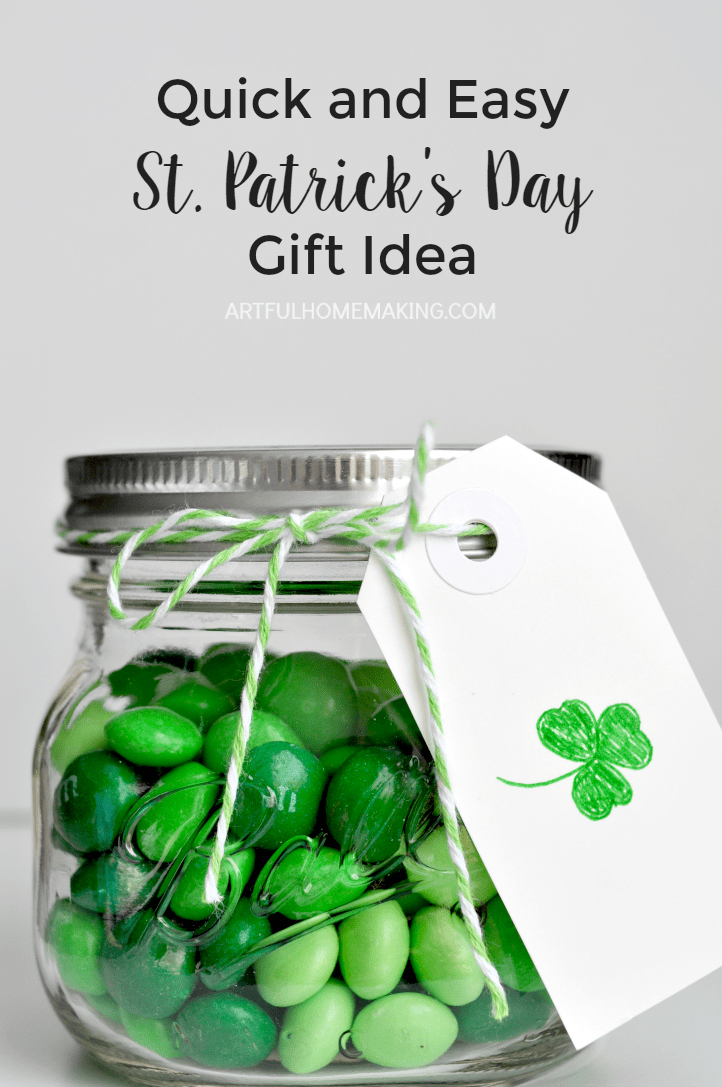 St. Patrick's Day Picture Books
I don't have a long list of books for St. Patrick's Day. In fact, we only have three. Here are our three favorites:
This first book, The Story of St. Patrick: More Than Shamrocks and Leprechauns, is my favorite. It tells the story of St. Patrick that most of us aren't familiar with. Published by The Voice of the Martyrs, here's a synopsis of the book:
Buried beneath the St. Patrick's Day symbols of shamrocks and leprechauns lies the story of a man determined to share the message of salvation with the people who made him a slave.
If I could only pick one book to read for St. Patrick's Day, it would be this one: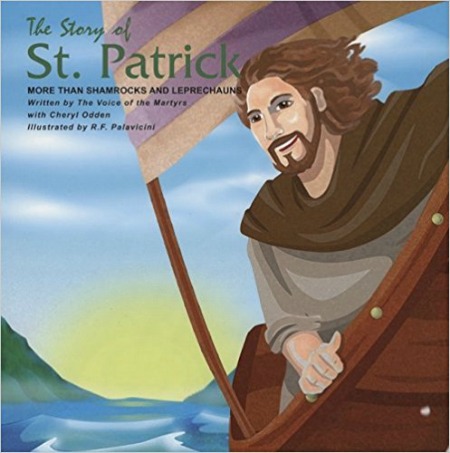 This second book, Patrick: Patron Saint of Ireland, is told from a Catholic perspective. While we aren't Catholic, this is a great book for learning some of the history of Patrick's story. We usually read this one first, and then follow it up with the one mentioned above.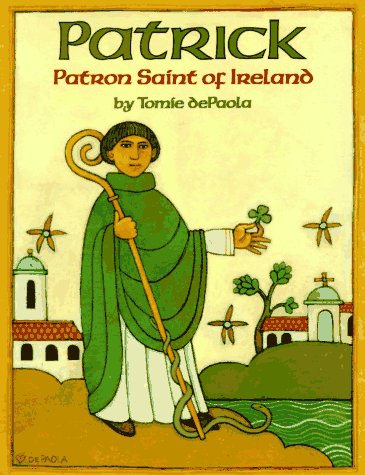 Fiona's Lace is a beautiful story about an Irish family who immigrates to America. We read this story in March because it's the month where we're thinking of all things Irish.



What are some of your favorite St. Patrick's Day ideas?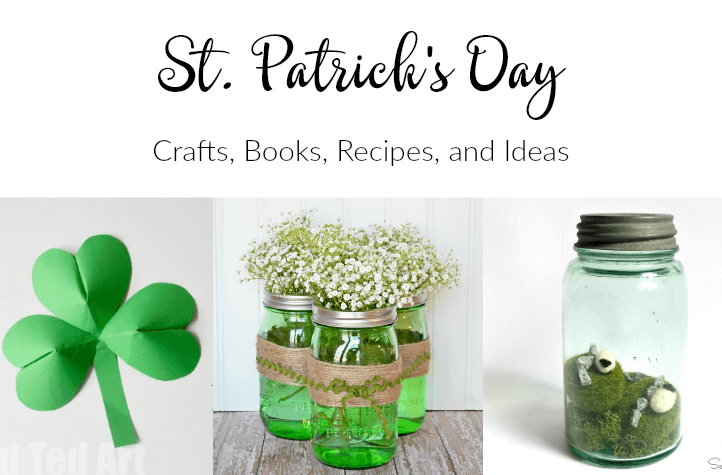 This post contains affiliate links. Read my full disclosure here. Sharing here.