When someone isn't feeling well at our house, I love to use natural remedies to bring comfort and hopefully shorten the severity and duration of the illness.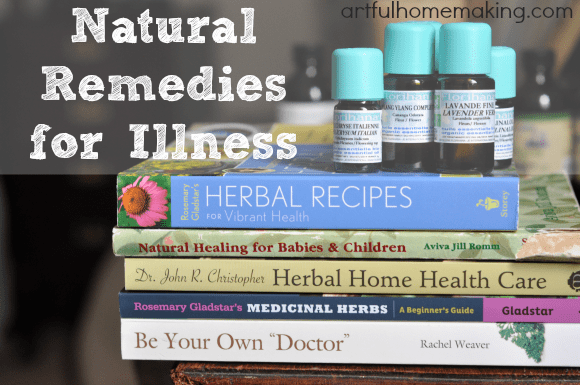 Natural Remedies
For us, natural remedies can be something as simple as increasing
Vitamin C
intake, making a huge pot of chicken soup (made with
homemade bone broth
and plenty of garlic), and drinking herbal tea.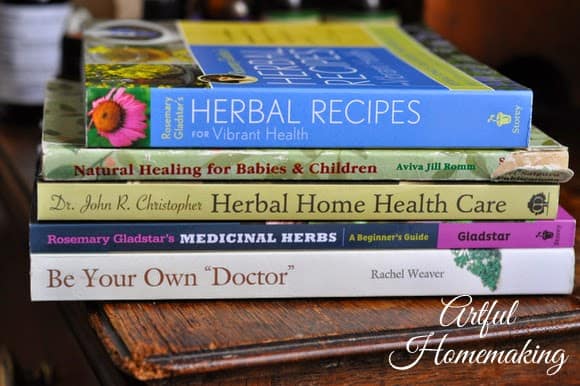 There are some good online resources that provide helpful home remedies for common illnesses.
However, I prefer having a physical book handy for easy access when illness strikes my family. Here are some of my favorite book resources for natural remedies: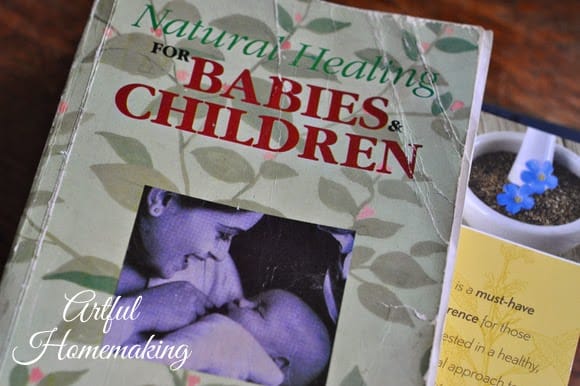 We found the Natural Healing for Babies and Children book on a sale table at a bookstore over 10 years ago. Our copy is falling apart and there is a much newer edition available (and Aviva is now an MD), so we may have to upgrade one of these days!
Rachel Weaver is a master herbalist with a lot of wisdom for treating common ailments at home.
Essential Oils
I'm not loyal to just one brand of essential oils, as I feel there are a lot of quality ones out there.
Here are just a few of my must-haves: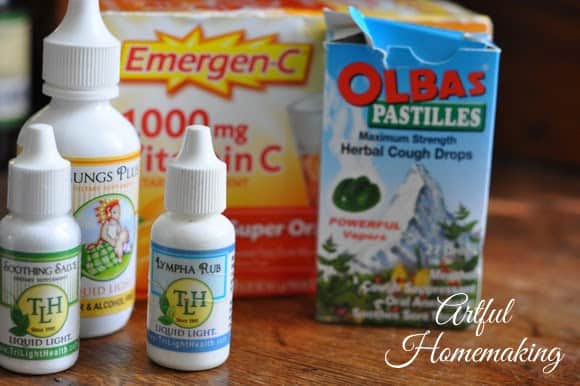 I love having
my natural medicine cabinet
well-stocked before every cold and flu season hits! Read the post below to see what I consider necessities to have on hand:
This post contains affiliate links. Read my full disclosure here.