Use these free thankful card printables on your Thanksgiving table this year! These printable Thanksgiving cards are perfect for listing blessings or even writing a note of thanks to someone.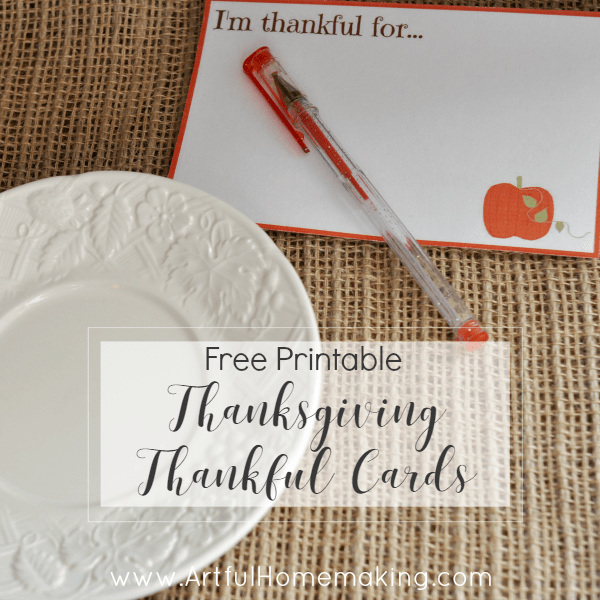 This Thanksgiving season seriously crept up on me, and I can't believe it's just around the corner! Last week I got out our Thanksgiving books and started making plans for a meaningful but very simple celebration.
Unlike last year, where we did a complete Thanksgiving Unit Study and also made a Thankful Tree, this year everything is going to be SIMPLE. But memorable, just the same. 🙂
Even though I didn't get the Thankful Tree made this year, we're still reading our Thanksgiving books, singing traditional Thanksgiving hymns, and we'll probably also watch Desperate Crossing (since we've been watching it every Thanksgiving for several years).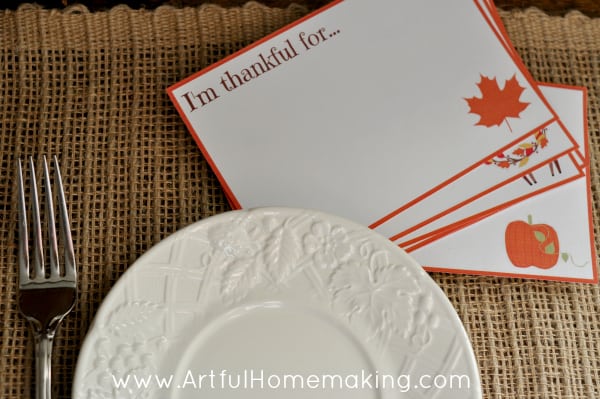 We still want the focus to be on all the things we have to be thankful for. I decided to make some simple cards that we can use for listing our blessings.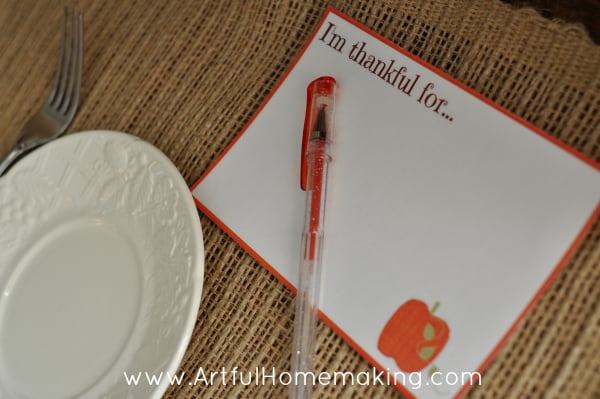 I printed the cards on cardstock and my plan is to set the Thanksgiving table with a card and a pen at each place so each person can list their blessings. Then we can save the cards to look back on each year.
These would also be perfect to use in a homeschool setting during the month of November.
There are 6 different designs included! I just love each one of them, so I had to include them all. 🙂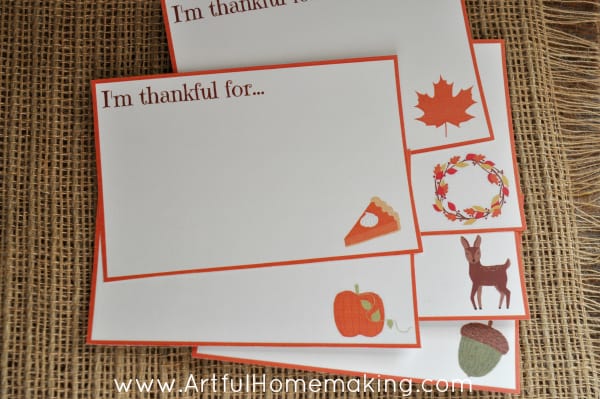 Thanksgiving Cards (Free Printable)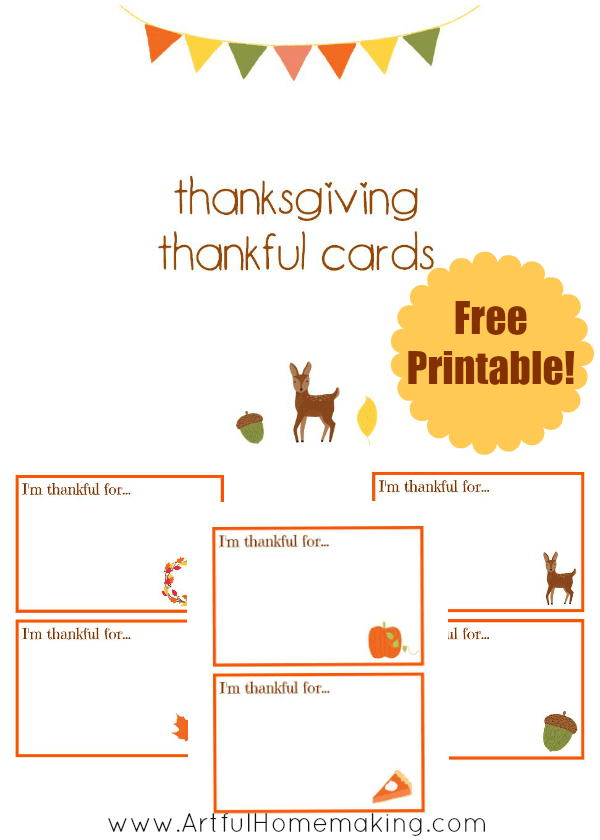 Pin This Post for Later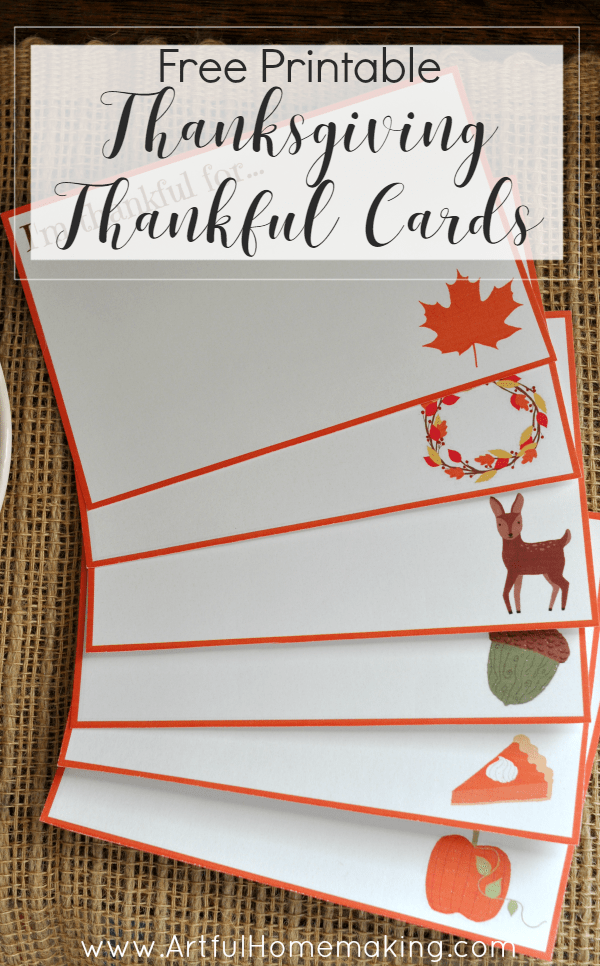 Related Posts:
(Click the image to be taken to the post.)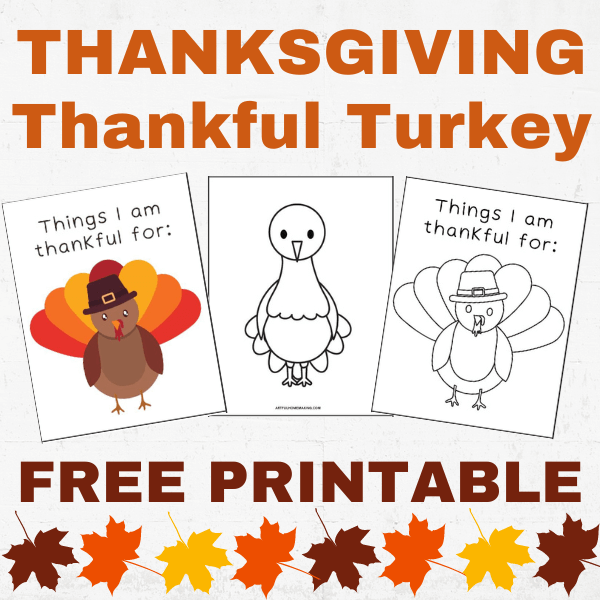 This post contains affiliate links. Read my disclosure here. Sharing this post here.