Learn the art of homemaking with these resources!
The Art of Homemaking
Homemaking has long been a passion of mine.
That isn't to say that I'm a perfect homemaker (I'm definitely not!) or that I've got it all figured out (I totally don't!). It's just that I see the value in our homes and in the calling to love and nurture those who live there.
For years I've loved the idea of homemaking as a work of art. It's a skill to be mastered, like learning to paint a beautiful picture or create a sculpture.
And as such, it requires hard work, perseverance, and dedication. If we give our art (our homemaking) the attention and focus it deserves, our home can become a place of order, beauty, and peace.
The homemaker is an artist who paints into existence her family's set-apart place or haven, which becomes like a haven in the sense of ultimate rest. The house or apartment, as well as the area surrounding it–whether concrete or garden–together become a canvas upon which the homemaker can create the perfect shelter for those whom she loves most in the world.  ~Dorothy Kelley Patterson
Homemaking is for Everyone
We all need a place to call home, and that doesn't mean simply having a roof over our heads. We need a place to come home to, a place of love and warmth and nurture. A shelter from the world outside. A haven.
Whether you're a full-time homemaker or someone who must of necessity fit homemaking in on the evenings and weekends, homemaking is an important ministry.
Even if you live alone, homemaking is still needed. Laundry must be washed and put away, meals must be cooked, dishes must be done, rooms must be tidied, and floors must be swept.
Homemaking From a Biblical Perspective
Homemaking is a vocation often filled with mundane tasks and repetitive chores, most of which are performed in obscurity. It demands a colossal amount of serving and sacrifice. Sometimes between scrubbing toilets or laundering dirty clothes, we can lose sight of the significance of our calling.

We look around us and perceive everyone engaged in meaningful work. Everyone, that is, except us. And our vision for working at home begins to flag.

What we need is a biblical perspective. For in God's economy, homemaking is a high and noble calling.  ~Carolyn Mahaney
It's easy to lose sight of why we're pouring ourselves out day after day in our homes. But if we can refocus and keep an eternal perspective, our attitudes will change and we'll see the need for perseverance in our homemaking.
And let us not grow weary while doing good, for in due season we shall reap if we do not lose heart.  ~Galatians 6:9
I know how easy it can be to become weary. I've been there.
My desire is to speak truth to myself and to you, and be an encouragement on this homemaking journey.
I will add posts to this series as time allows, and I'll link up each new post to this main post so you can find them all in one place.
Homemaking Encouragement Resources
Because I love being encouraged as a homemaker, I'm so excited to share the following resources designed to encourage you!
This post contains affiliate links, which means I may make a small commission at no extra cost to you. Read my disclosure here.
If you're going to give your homemaking the importance it deserves, you might want to invest in a planner! I'm attached to mine. This is the one I use.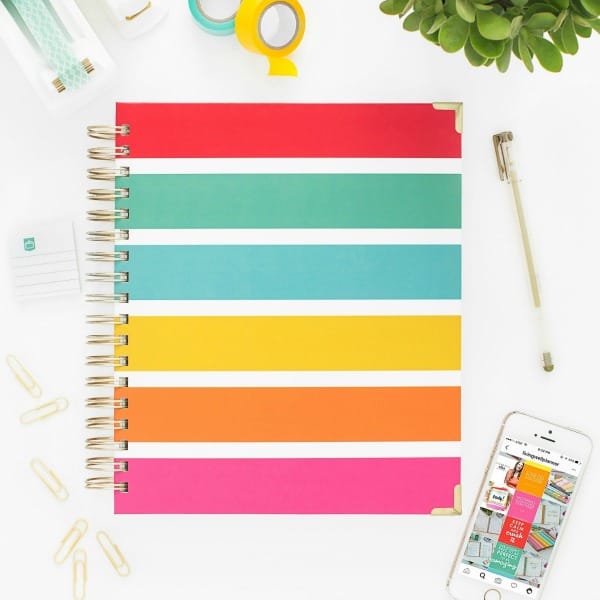 You can read my full review of the Living Well Planner here. One great thing about this planner is that it's undated, so you can start using it anytime in the year!
I also used this one for several years. It's smaller and quite a bit cheaper, but missing many of the features of the planner above (like no specific place to track goals and no budget pages), but it still gets the job done! 🙂
Some of my favorite homemaking books are:
The theme of these resources fit perfectly with the message of homemaking as art that I'm hoping to delve into with the posts in this series.
Posts in this Series Include:
Disclosure: This post includes affiliate links.