If you love Valentine's Day (and who doesn't, after all, it's known as the holiday of love?), then you're sure to enjoy these 10 fun Valentine's Day family activities!
Valentine's Day often evokes images of romantic love, but the day actually got its start as a Christian feast day in honor of Saint Valentine, an early martyr.
But over the centuries, the Christian holiday has morphed into a celebration of romance, with generous portions of candy hearts and chocolates thrown into the mix!
Many parents want to find a fun way to celebrate the day. That's why I've put together this list of enjoyable Valentine's Day activities for the whole family!
Parents and kids of all ages will have a great time doing one or more of these activities. I hope these great ideas inspire you to have as much fun as I had gathering these activity ideas for you!
10 Valentine's Day Family Activities
Finding meaningful ways for family members to spend quality time together can be a challenge.
Particularly if you have a range of younger and older kids in your family, coming up with activities that are enjoyable for everyone isn't always easy.
Gathering the whole family together on a holiday like Valentine's Day can be a great way to laugh and have some fun while building happy family memories.
I'm sure that one or more of the activities in this list will work for your family. You might even find something that becomes a tradition for your family!
Several of these activities can be done for free or at low cost using items you already have.
1. Make Valentine's Day Pouches
Years ago I made DIY Valentine pouches for each of my children, my husband, and me. At the time, my kids were mostly all young.
My kids all thought these were so much fun, and had a wonderful time creating their own DIY Valentine cards, sharing conversation hearts, and writing notes to put in each family member's pouch.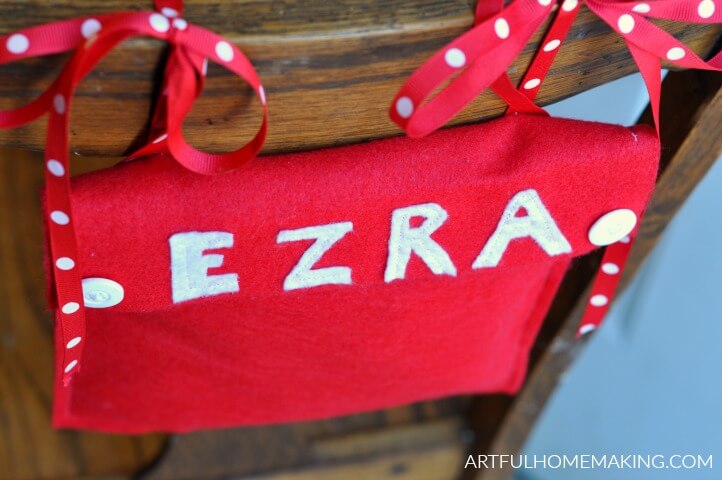 These holders are simple to make and we reused them year after year.
Now that all my kids are teenaged or older, we don't use them any longer. But these were a lot of fun and my kids looked forward to seeing them every year around Valentine's Day.
You can find the instructions for these Valentine Day pouches here (along with how to make heart-shaped Valentine cards out of pink and red construction paper).
2. Make Valentine's Day Craft Projects
There are so many fun and creative crafts and art projects that your family could do for Valentine's Day!
If you have little kids, you could make homemade playdough using this simple recipe. After you make the playdough, add some red food coloring, glitter, or essential oils to give it a festive and fragrant Valentine's Day flair!
Other fun Valentine's Day crafts you could do as a family include making paper hearts doilies, creating your own Valentine's day cards, or even making a DIY heart dog scarf!
Many homemade crafts can be made using only simple materials. You'll be amazed at some of the creative ideas using tissue paper and other art supplies!
Although it's not technically a craft, making homemade sensory bins is another option that young children would enjoy.
You could even made a Valentine-themed sensory bin using things like red beads, plastic hearts, and other Valentine-related items!
Valentine's Day crafts can also make great gifts while providing your family with the perfect opportunity to spend time being creative!
3. Have a Special Valentine's Day Meal
Another family Valentine's Day tradition we started years ago is having a special meal as part of a Valentine's Day party.
You could cook the meal at home with ingredients from the grocery store, do takeout or delivery, or go to your family's favorite restaurant.
If you're trying to be more health conscious and eat less sugar, you can even do a healthy Valentine's meal. When done right, healthy food can still taste yummy!
To make the meal more special, you could use red candles and decorate your dining area with homemade or store-bought Valentine-themed garlands or other decorations.
These simple 3-ingredient Valentine Pretzel Treats are perfect for a special snack or dessert!
4. Make Valentine's Day Cut-Out Cookies
One of my family's favorite seasonal activities is making cut-out sugar cookies. We try to reserve sugary special treats like these for just a few times per year.
No matter the holiday, we enjoy getting out the season-themed cookie cutters, rolling out the dough and baking the cookies, then decorating them with festive colors!
The supplies and ingredients needed to make cut-out sugar cookies are found here.
To make Valentine's Day cut-out cookies, you'll want to have a heart-shaped cookie cutter and some food coloring for the icing.
You could also make heart-shaped pancakes for a special breakfast treat!
5. Play games
One really fun way to spend some family time on Valentine's Day is playing games.
Finding games that will work for the entire family can be challenging. Here are some tips that may help.
If you have just one child, or your kids are all close in age, then finding a suitable game should be pretty easy.
If you have both older and younger kids, you could first play a game appropriate for the younger children, then move on to a game of more interest to the older ones.
If the younger ones get bored watching you play the other game, you could use these Valentine's Day coloring pages to keep them busy!
(And here are some of my family's favorite games!)
6. Watch a Family Movie
Next on my list of the best ideas for Valentine's Day family activities is watching a movie.
We're pretty selective about the movies we watch in our household, and here a few suggestions that would be acceptable to most families:
Pollyanna – This version of the classic Pollyanna story is family friendly and suitable for all ages.
Emma – Suitable for all ages but may be more enjoyable for families with older children.
The Magic of Ordinary Days – This film includes references to an out-of-wedlock pregnancy but it is tastefully done with a redemptive moral message.
Be My Valentine, Charlie Brown – A fun cartoon featuring the Charlie Brown team of characters.
Let me know in the comments if there are any other good family-friendly movies that you recommend watching!
7. Spend Time Outdoors
Many families enjoy spending time outdoors, and taking part in an outdoor activity is a perfect way to spend Valentine's Day.
As the weather is often bad in parts of the country in February, it may not be an option for you to go outdoors.
But weather permitting, there are several fun things to do that would be great for a family Valentine's Day outing.
Going ice skating outdoors (or in an indoor rink) is an enjoyable activity for families. Sledding or snow tubing would be another fun option for areas where snow is on the ground.
If you live in a region where the weather cooperates, you could go to a nearby park or look for outdoor local events in your area.
8. Have a Valentine's Day Scavenger Hunt
If your family enjoys doing scavenger hunts, consider having your very own Valentine's Day themed scavenger hunt!
This could be done in several different ways.
One of the best ways to do a family scavenger hunt is for parents to hide items around the house, then have your kid(s) search for them.
Some popular items to hide are wrapped chocolate candy or other sweet treats and party favors.
Be creative and look for unique items or different approaches you could use to give your hunt a special Valentines Day twist!
For older kids, you could write down clues like "In the cold you'll find me" (hidden in the refrigerator) or "I can be found where your toes go" (hidden in a shoe).
These clues could be written on a chalk or dry erase board for the kids to see, or on a sheet of paper that you print off and hand to each child.
For younger kids, you could play the "hot or cold" version of a scavenger hunt.
For this version, you walk around with your child, and as they get closer to a hidden item you say "you're getting hotter" and when they're moving away, you say "you're getting colder."
Scavenger hunts can be a lot of fun for families, particularly young kids!
9. Have a Valentine's Day Tea Party
I always enjoyed have a tea party when my children were younger. (You can check out my poetry tea time ideas and resources here.)
There are several fun things you could to have a special Valentine's Day tea party.
You could either buy cookies or other treats from the store, or make your own cut-out sugar cookies (see #5 above) or easy Valentine Pretzel treats.
It would be fun to make your own tea, then serve it in a cute vintage-looking floral tea pot with pretty tea cups and saucers.
Your kids could enjoy having a family tea party so much that they want to make it a regular occurrence!
10. Read Valentine's Day Books
My family has always loved reading seasonal children's books. Whether it's favorite Christmas stories or festive fall-time books, reading books is one of our family's favorite things!
If you have access to a local library, you could check out several Valentine's Day books.
As many parts of the country receive snow in February, winter-themed books would also be good options for a reading time.
Here are some titles that would work well for a Valentine's Day book time:
I Spy Valentine's Day (my kids always loved the I Spy books!)
Construction Site: You're Just Right
Little Blue Truck's Valentine (another favorite series of my kids!)
Are there any other Valentine's Day themed books your family enjoys?
How to Choose Fun Valentine's Day Ideas for Your Family
This list of Valentine's Day family activities can be a great starting point to help your family have a special time on this fun holiday!
What better way to spend enjoyable time as a family than by doing one of these ideas?
Which activity you choose will be influenced by things like the ages of your children, how much you want to spend, and how much time you have.
Whether you pick a fun craft, a tea party or special meal, or a combination of these ideas, your family can celebrate Valentine's Day in a fun and meaningful way.
Let this list inspire you to have a very special Valentine's day with your family!
More Valentine's Day Inspiration:
Valentine's Day Coloring Pages with Bible Verses
10 Valentine's Day Bible Verses + Free Printables
10 Delicious Trim Healthy Mama Valentine's Desserts
Pin This Post for Later