Here's a cute set of Valentine's Day coloring pages featuring Bible verses. These free printable coloring pages are perfect for both kids and adults.
Use these printables as a way to relieve stress for adults, or use them to teach your kids about Valentine's Day Bible verses. They're a great way to keep your kids productively busy.
My kids loved coloring when they were younger. Now that they're older, a few of them still enjoy coloring occasionally.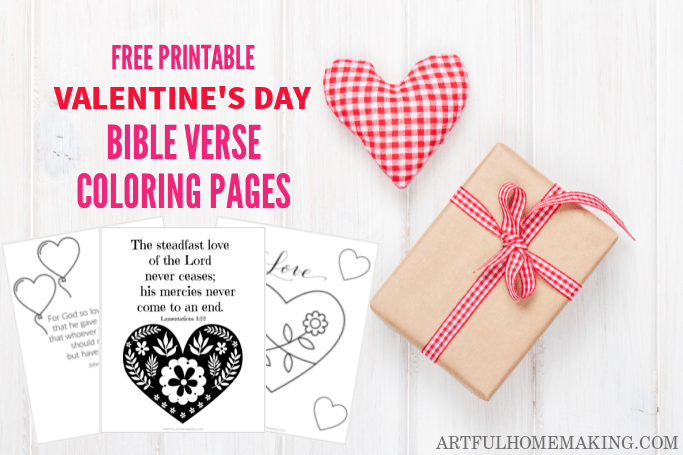 Valentine's Day Coloring Pages
I created these Valentine's Day coloring pages with some of my favorite Bible verses and some sweet heart graphics.
Related: 10 Valentine's Day Bible Verses and Free Printables
In addition to being a stress-relieving activity for adults, they're also great to color or decorate as you wish and then send to Grandma or a friend.
I never realized how calming coloring could be until a family member struggling with extreme anxiety found a bit of calm while focusing on coloring an intricate adult coloring book.
Even better, these coloring pages will have you focusing and meditating on the love of God!
The designs on these aren't very intricate (so they won't take long to color), but you could add other embellishments to them to make them more elaborate.
I wanted to keep them simple enough for children to color, but cute enough that older kids and adults might want to color them as well!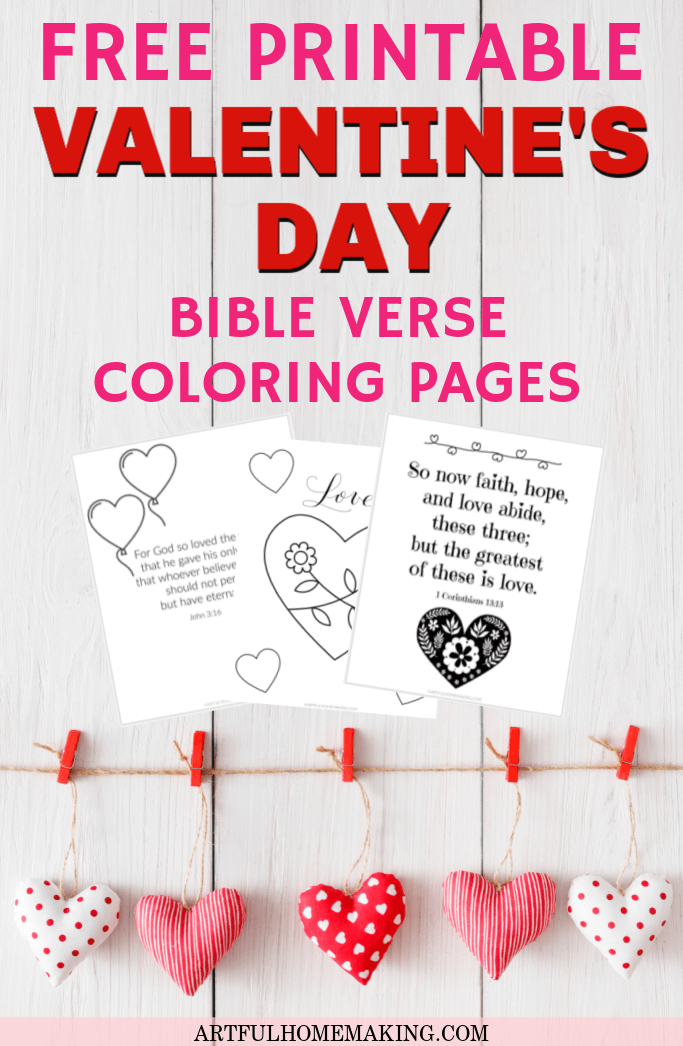 Supplies You May Need
This post contains affiliate links, which means I may make a small commission at no extra cost to you. Read my disclosure here.
Here are a few things you may need to go with these coloring pages:
Download your free printables here!
How to Use These Bible Verse Coloring Pages
All you'll need to use these pages is access to a printer to print them off on regular white copy or printer paper.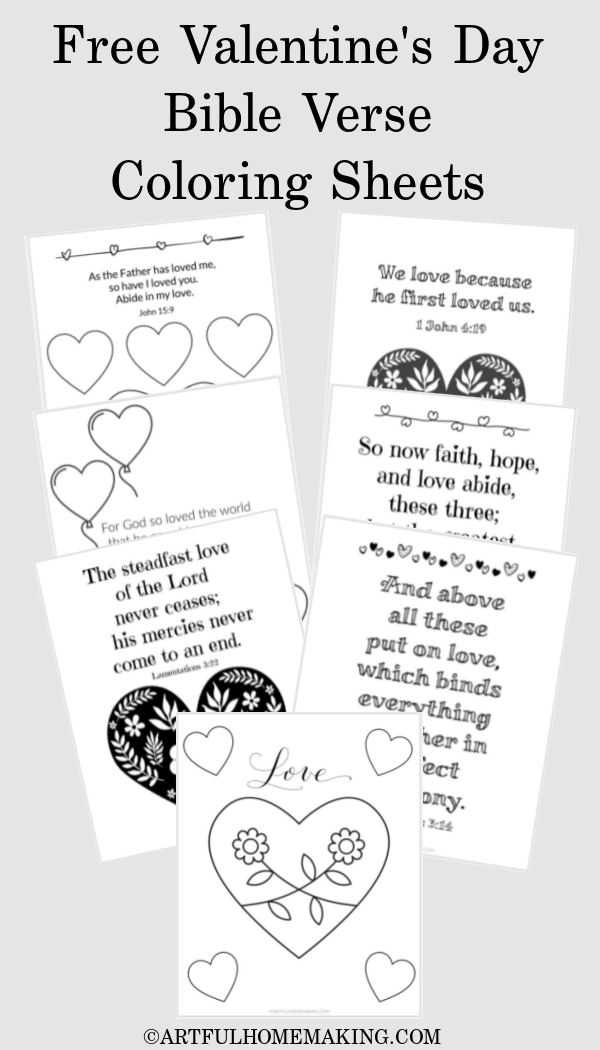 You could also print them off on colored paper if you prefer.
Use crayons, colored pencils, markers, glitter, or any other art supplies you'd like.
Decorate as desired.
Another idea I had is to print these on cardstock and try using watercolor or other paints on them. I'm not sure how these would turn out, but I think it would be a fun experiment to try!
Let me know if you come up with other ways to decorate them!
More Valentine's Day Inspiration
Need another Bible verse printable? Be sure to check out this one (shown below). It includes one of my favorite Bible passages on the first page, and the second page includes a set of simple heart templates.
Go here to check out this free printable!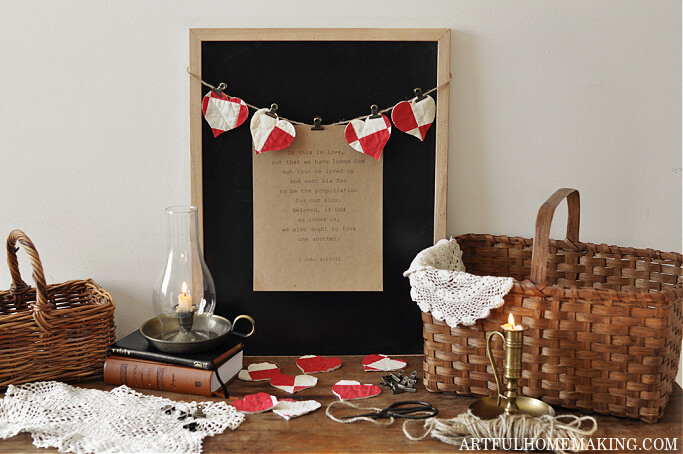 The hearts are perfect for cutting out of plain paper and decorating, cut out of craft paper, felt, fabric, or an old quilt as I've shown here. So many uses for these simple hearts!
More Valentine's Day Crafts and Ideas
Get Your Free Printables Here
Once again, here's the link to the free Valentine's Day coloring page printable set!
I hope you enjoy using these!