Planning a road trip this summer? Be prepared and bring along plenty of audiobooks! Check out this list of best audiobooks for family road trips.
If you've ever gone on a long road trip with your family, halfway through the trip you might have wondered what you were thinking.
As everyone gets restless and boredom sets in, the tension in the vehicle begins to mount. The mood goes from one of excitement to one of restlessness, and then, finally, to one of misery.
Have you ever had that experience? Please tell me I'm not the only one!
Why We Love Audiobooks
Last year we took a looooong road trip to Florida. It was very long. It was 17 hours in a minivan with 5 kids, 2 adults, tons of luggage, and barely room to move at all. Did I mention it took forever to get there?
Thankfully, my husband had the genius idea to plan ahead and purchase some audiobooks and audio dramas for the trip. We also brought along a couple of movies the kids could watch, but we preferred the audiobooks since it was something we could all enjoy.
Audiobooks allow the whole family to share in the story, and they also allow children to continue to enjoy the scenery we're driving through, rather than staring at a screen.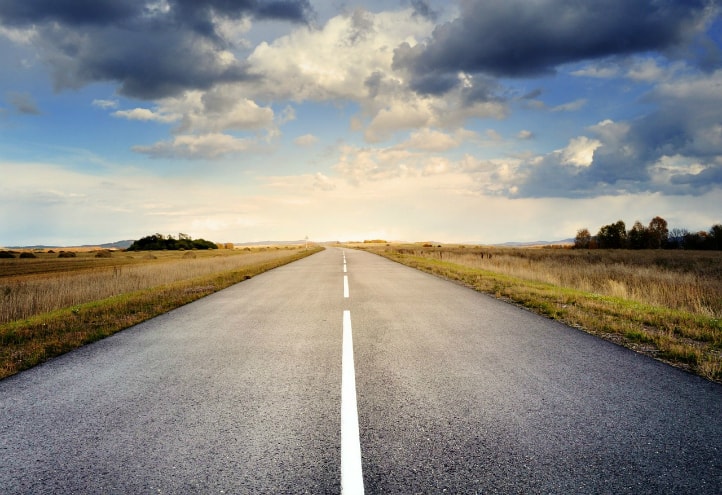 Once we realized how powerful audiobooks could be for road trips, we started bringing one along pretty much anytime we knew we'd be in the vehicle for an hour or so.
Best Audiobooks for Family Road Trips
There are so many audiobooks out there to choose from, and I've only included a few classics in this post.
This post contains affiliate links. See my disclosures here.
Our whole family loved this book! Even though we'd been hearing about this story for years, we still hadn't gotten around to actually reading it yet. Listening to the audiobook was an enjoyable way to share the story together as a family.
I still remember listening to this book this past fall as we drove to the apple orchard (a couple hours from where we live) and then finishing it up the following month as we drove to the pumpkin patch (also a couple hours' drive).
It had been several years since I read this book to my oldest son during our school read aloud time, and the rest of the family hadn't heard it. This was another story the whole family enjoyed.
You can't go wrong with The Little House books.
My daughter and I listened to this story as I drove her to and from her orthodontist appointments last year (2 hours both ways!). I had never even heard of this book before, but I loved the story, and I thought the reader did an excellent job.
What Are Your Favorites?
So, those are the best audiobooks for family road trips that I know of at this point. Next time I'll share our favorite audio dramas, as those have also been a staple of our road trips.
But now I'd love to know if you have any favorite audiobooks we could add to our collection! Let me know the titles of your favorites in the comments!
This post contains affiliate links. Read my disclosure here. Sharing here.