Trying to lower your grocery bill? Try this simple recipe for Caribbean Beans and Rice! It's an easy and frugal dinner idea.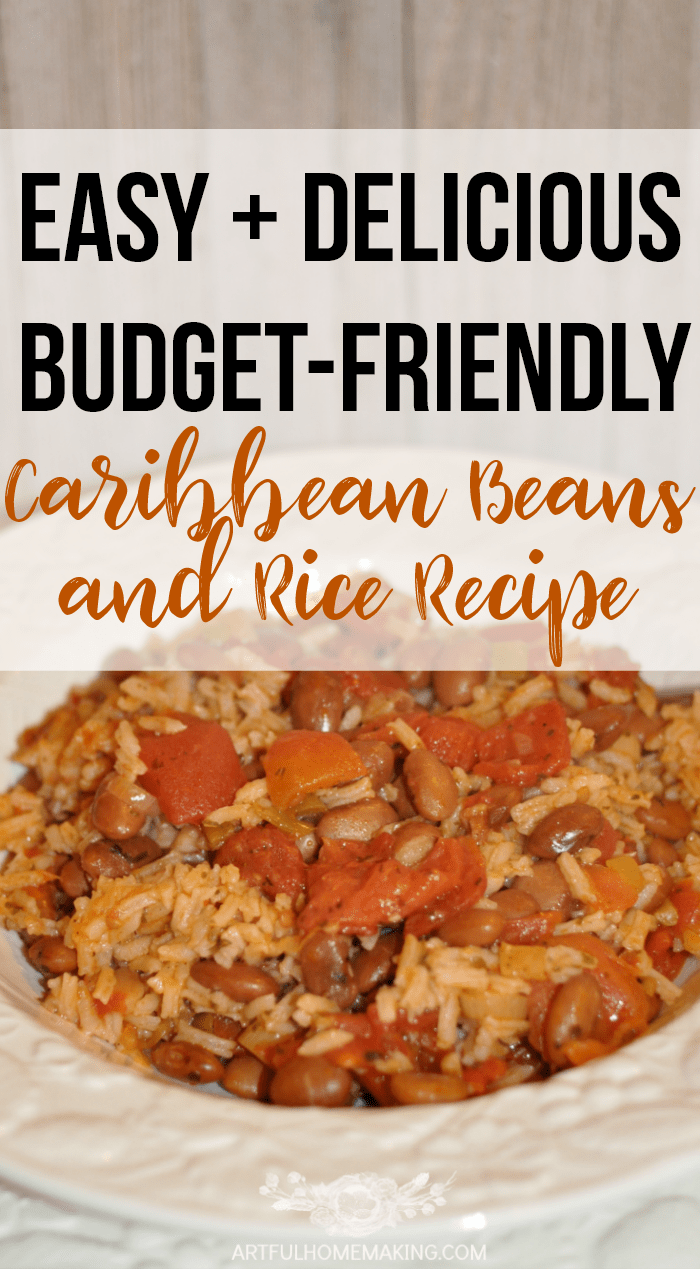 Wondering what I've been up to lately? Well, lots of things, but one of the main things is trying to drastically lower our grocery bill!
RELATED: How We Cut Our Grocery Bill in Half
Recently, when we took a look at our finances and tried to find a way to cut back our expenses, the food budget was one of the main things we felt we had control over. With a bit of planning and creativity, we've been able to cut back our spending on food and save several hundred dollars each month.
With seven mouths to feed (including three hungry teenagers), we go through a lot of food every month. Our grocery budget can easily get out-of-control without careful monitoring.
Even though we started working on our grocery budget out of necessity, I actually think budgeting and saving money is fun. It's like a game, trying to see how much money we can save.
Since beans and rice are cheap (and we already had a large supply of them on hand), I've been trying to include more of these ingredients into our meal plan on a regular basis.
Here's one of our favorite ways to eat beans and rice. My pickiest eater actually told me he loves this recipe! 🙂
Caribbean Beans and Rice
This recipe is both delicious and frugal. You can add or eliminate ingredients depending on your preferences or what you have on hand.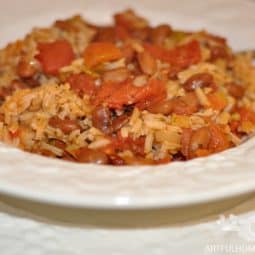 Print Recipe
Caribbean Beans and Rice
This is our favorite way to eat beans and rice!
Ingredients
2

cups

dry pinto beans

6

cups

water

1

tbsp

salt

2

tbsp

oil

(we use expeller pressed coconut oil)

4

cloves

garlic, minced

1

bunch

green onions, chopped

1

tbsp

dried parsley

1/4

tsp

pepper

1/8

tsp

ground cloves

2

cans

diced tomatoes

2

cups

rice
Instructions
Rinse and soak pinto beans in water overnight.

In the morning, drain the beans. Add the beans, 6 cups of water, and salt to a large pot (I just use the pot I soaked the beans in).

Bring beans to a boil, then reduce heat to simmer. Simmer for about 40 minutes or until beans are tender. Drain beans and reserve the bean liquid.

When the beans are almost finished cooking, add the oil, garlic, onions, and seasonings together in a skillet. Saute for about 5 minutes.

Add the sauteed vegetables, 2 cans of diced tomatoes (with the juices), and 2 cups of rice to the pot with the beans in it. Add 4 cups of the reserved bean liquid (add water if necessary to make about 4 cups).

Bring to a boil, cover, and reduce heat to simmer. Cook 20-25 minutes without stirring so the rice will cook properly.

That's it! Serve this with a green salad for a complete and delicious meal.
Serving Ideas
As I mentioned above, this is a very versatile recipe. You can use kidney beans in place of the pinto beans. A fresh tomato can be substituted for the canned diced tomatoes, and you can use less garlic if you prefer.
I use white basmati rice for this recipe.
Serve it with a large salad for a delicious and satisfying meal.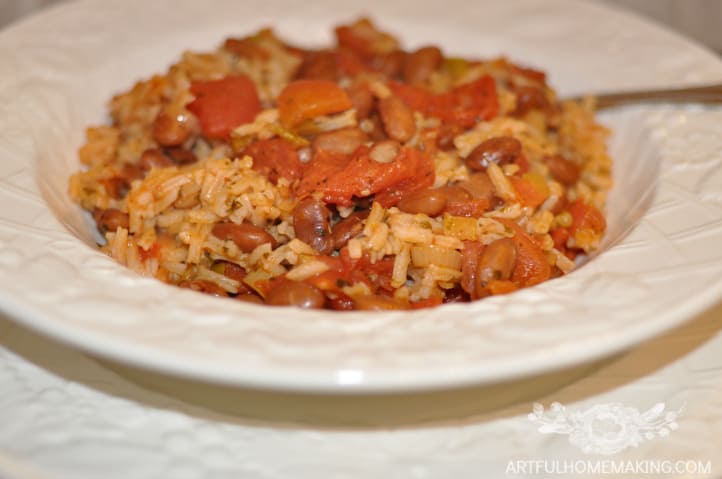 This makes about exactly enough for our family of 7, for one meal with no leftovers. With a side dish (such as salad), it could stretch a bit further to feed a few more.
Related Posts: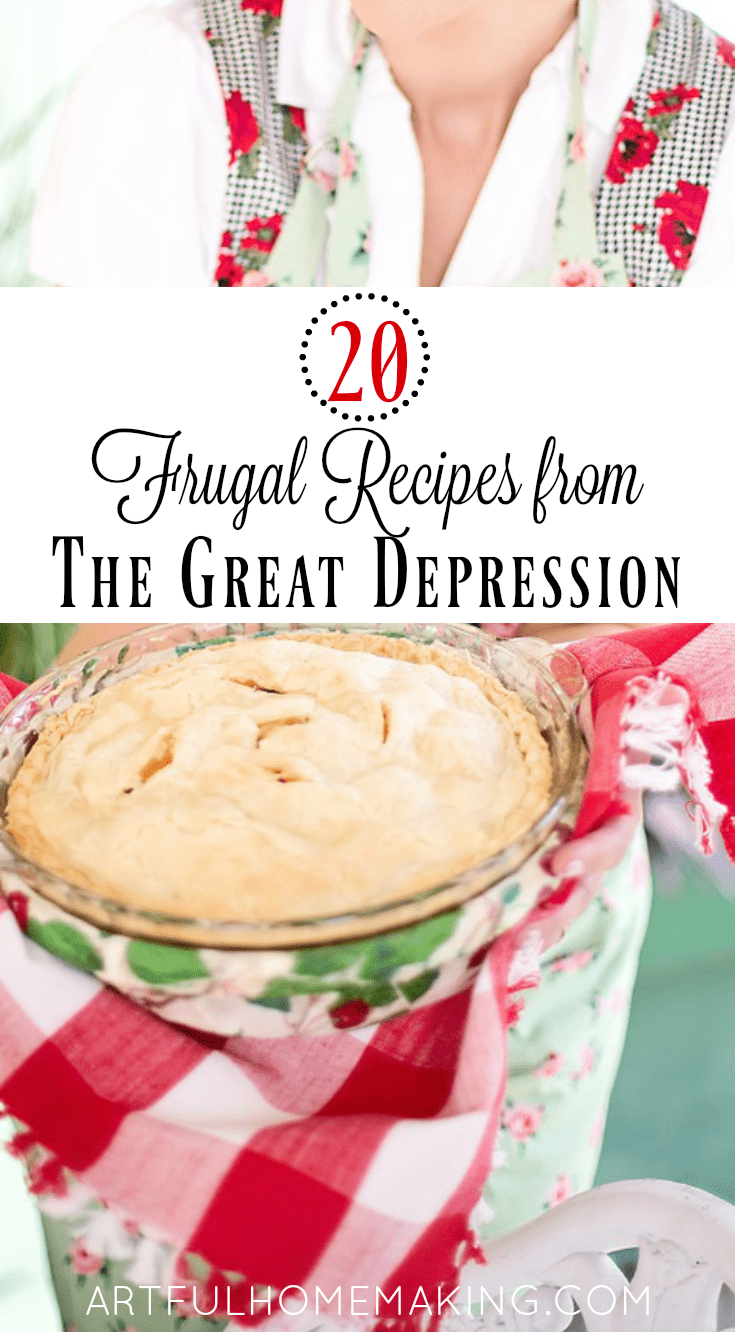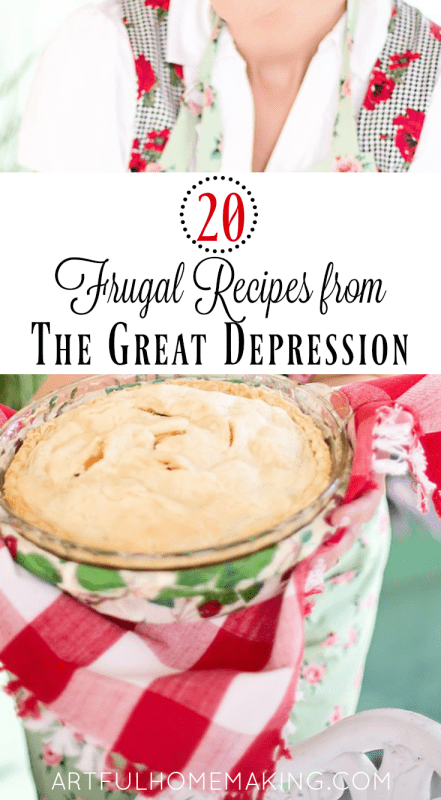 20 Frugal Depression Era Recipes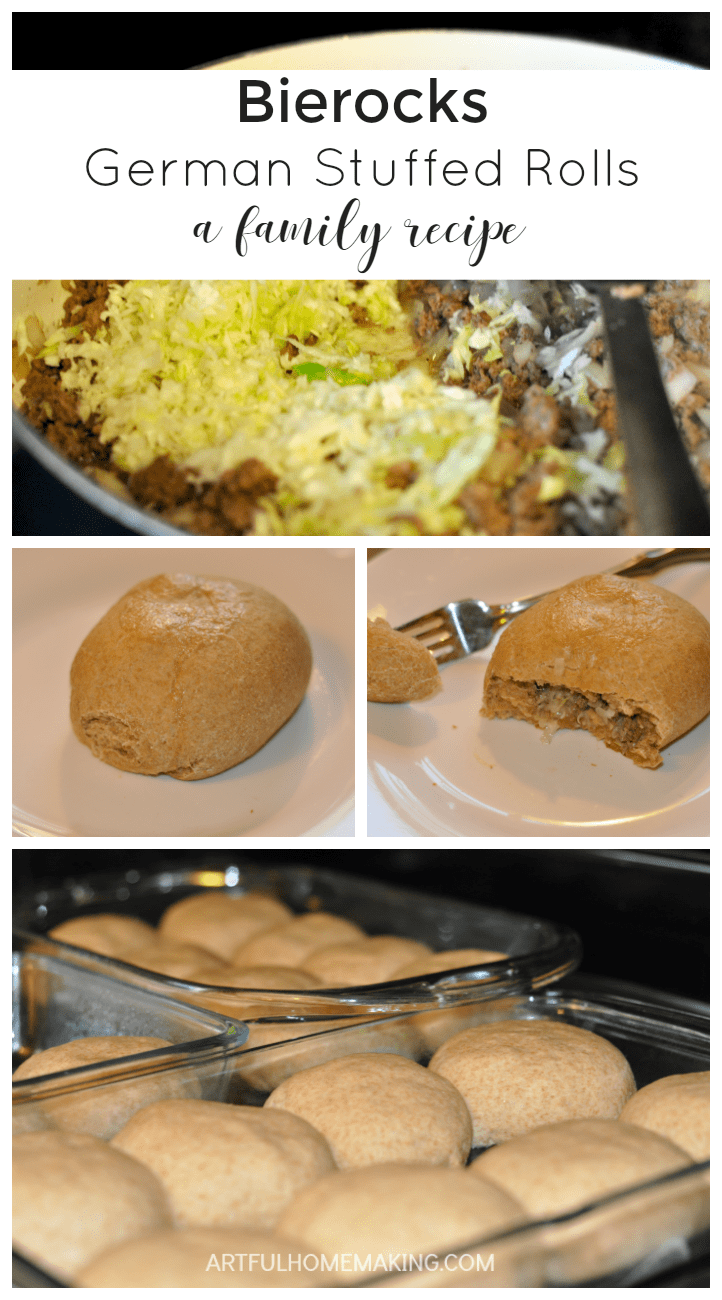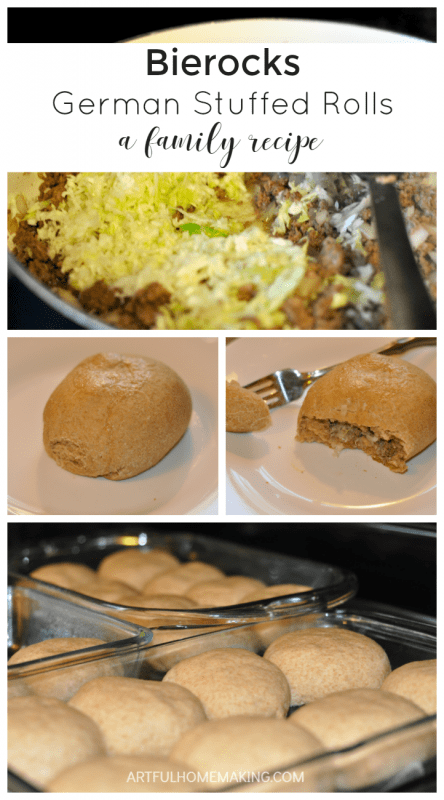 Bierocks German Stuffed Rolls Recipe
Disclosure: This post contains affiliate links. Read my full disclosure here. Sharing here.