Make your home smell delicious with this fall simmering potpourri recipe! I love the scents of fall, and this is an easy and budget-friendly way to enjoy them without harmful chemicals!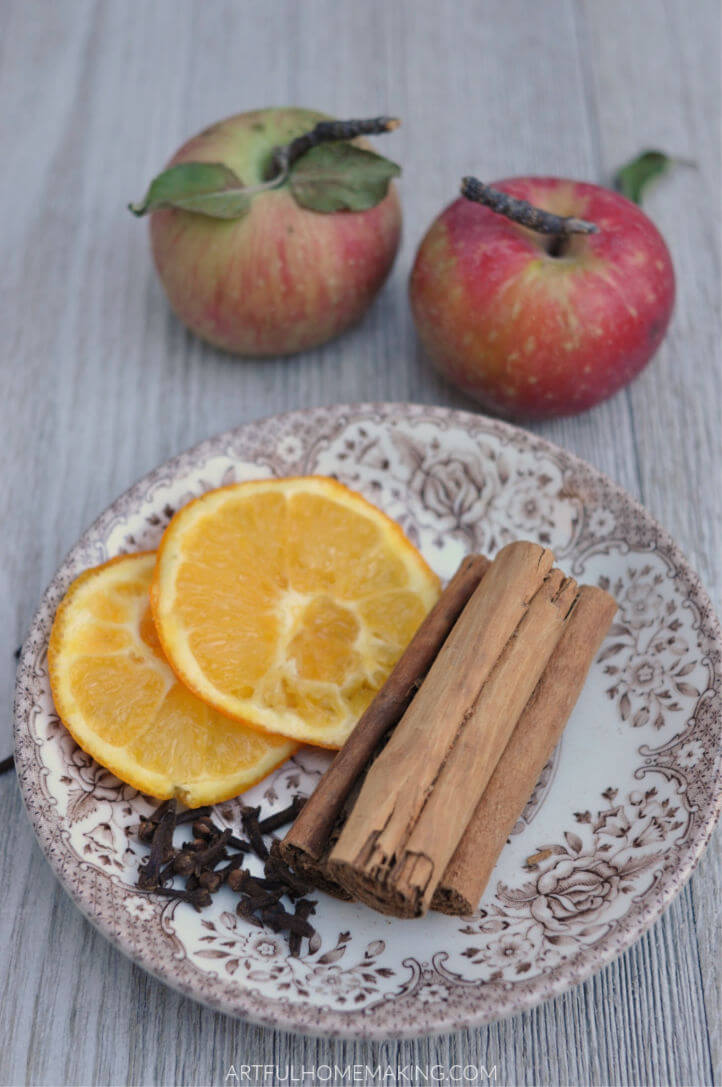 Did you know you can make your own "potpourri" simply by simmering a few simple ingredients together in a pot on the stove?
This is something frugal homemakers like our grandmothers have been doing for years. I love that this fall simmer pot recipe is simple, inexpensive, and also chemical-free. It's a win all around!
Fall Simmering Potpourri Recipe
The procedure for making this fall simmering potpourri recipe is so simple that you don't really need an actual recipe. But I'll give you one anyway. 🙂
You can use fresh ingredients, but this is also a great way to use up odd pieces of fruit and older spices.
Last month we went to the apple orchard and picked apples. We came home with quite a few, and we've been enjoying apple desserts of all kinds (apple pie, apple crisp, applesauce, etc.).
You can take peels and cores leftover from making those desserts, toss them in a pot with some cinnamon and cloves, and simmer!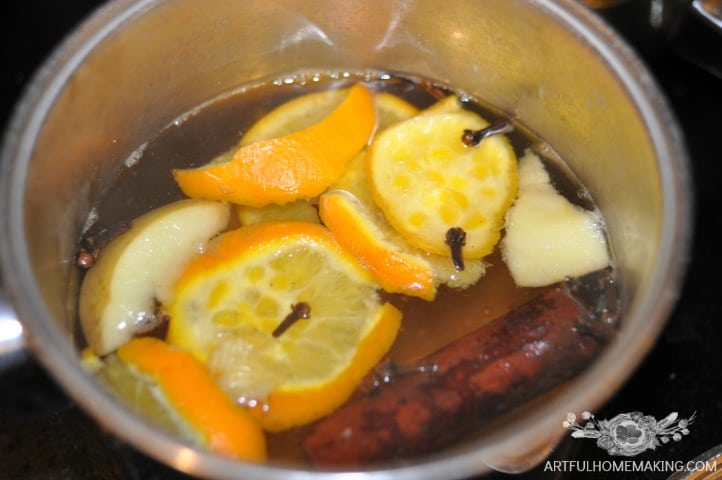 Here's all you do:
Fill a small saucepan about halfway with water and bring to a boil.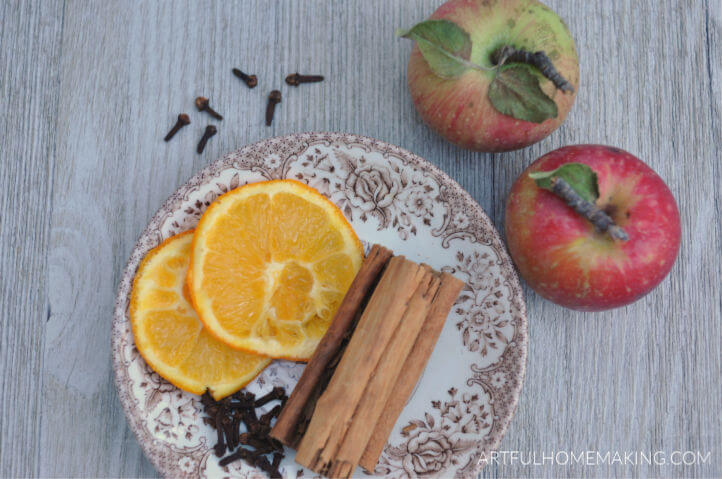 Add the following:
apple slices or peels
orange slices or peels
about 1 tablespoon of whole cloves
Turn the heat to simmer, and let your fall simmering potpourri recipe simmer all day, making your home smell amazing!
You do need to remember to check your pot every once in awhile to make sure the water hasn't boiled away. If the water level is getting too low, simply add more to the pot.
The delicious aroma of apples and cinnamon will fill your house, making everything feel cozy and homey.
There is one warning, though. It smells so good and so much like apple cider that your children may be disappointed when they find out you aren't actually making cider. (They'll quickly get over the disappointment and enjoy the delicious aroma!)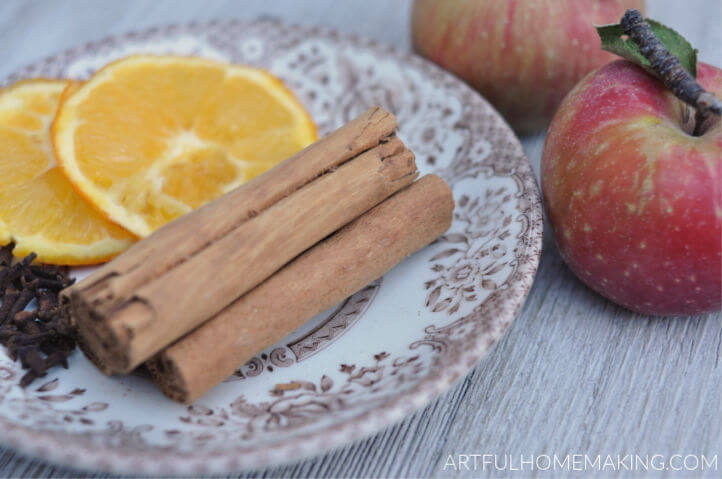 Reusing Your Potpourri
If you refrigerate your potpourri, you can keep reusing it for several days or possibly even up to a week. Just add water and possibly some fresh spices if necessary.
Frugal Tip
We regularly find outdated spices and cinnamon sticks at our local discount grocery store for very cheap. Those inexpensive containers would be great for your fall simmering potpourri recipe!
The great thing about this recipe is that it can be adapted in so many ways. You can add other ingredients (including essential oils—cinnamon essential oil would work really well) and change up the amounts, and your simmer pot will still smell delicious.
Pin it for Later:
Related Post: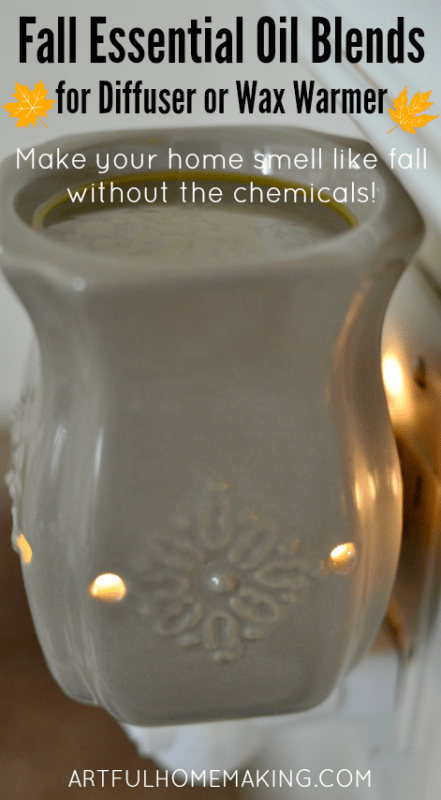 Disclosure: This post contains affiliate links. Read my full disclosure here. Sharing here.