105 cheap stocking stuffer ideas your kids will love! These stocking stuffers will not only be a hit with your kids, they'll also save you money this Christmas!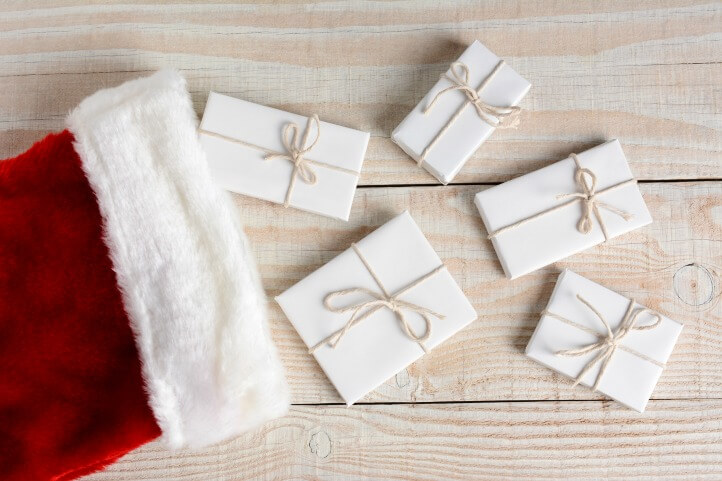 Cheap Stocking Stuffer Ideas for Kids
Every year my kids look forward to all the small treats they'll find in their Christmas stockings. We have a tradition of opening presents on Christmas Eve, and then doing stockings in the morning.
My husband and I both grew up with this tradition in our homes, so it seemed natural to carry on the same practice in our own home.
In the months leading up to December, my husband and I keep our eyes open for special deals and fun things to put in our kids' stockings.
We love to include both useful and fun items. Useful items would be things like socks, hair accessories for the girls, lotion, lip balm, ear buds, etc. Fun items are things like candy (preferably healthier, dye-free options), activity books, and small toys.
Cheap Stocking Stuffer Ideas
This year, we're on a very tight budget, so we're looking for cheap stocking stuffer ideas. Here are some inexpensive stocking stuffer ideas we've come up with.
Many of these items can be found at dollar or discount stores, where they'll be the cheapest (usually $1 or less). Links are also included for online shopping.
This post contains affiliate links, which means I may make a small commission at no extra cost to you. Read my disclosure here.
Stocking Stuffers for Kids
Everything on this list would work for either boys or girls.
Scotch tape
Post It Notes
Craft supplies
Clay
Stuffed animals
Blank journal
Deck of cards
Socks
Candy
Gel Pens
Lip balm
Travel tissues
Pencils
Pens
Highlighters
Puzzle
Fun band-aids
Lotion
Hand sanitizer
Gum
Bookmark
Beef jerkey
Trail mix
Small travel games
Bubble bath
Gloves
Toothbrush
Toothpaste
Silly putty
Small figurines
Small dolls
Orange (our moms always put these in the toe!)
Pennies
Apple
Pez dispenser
Slinky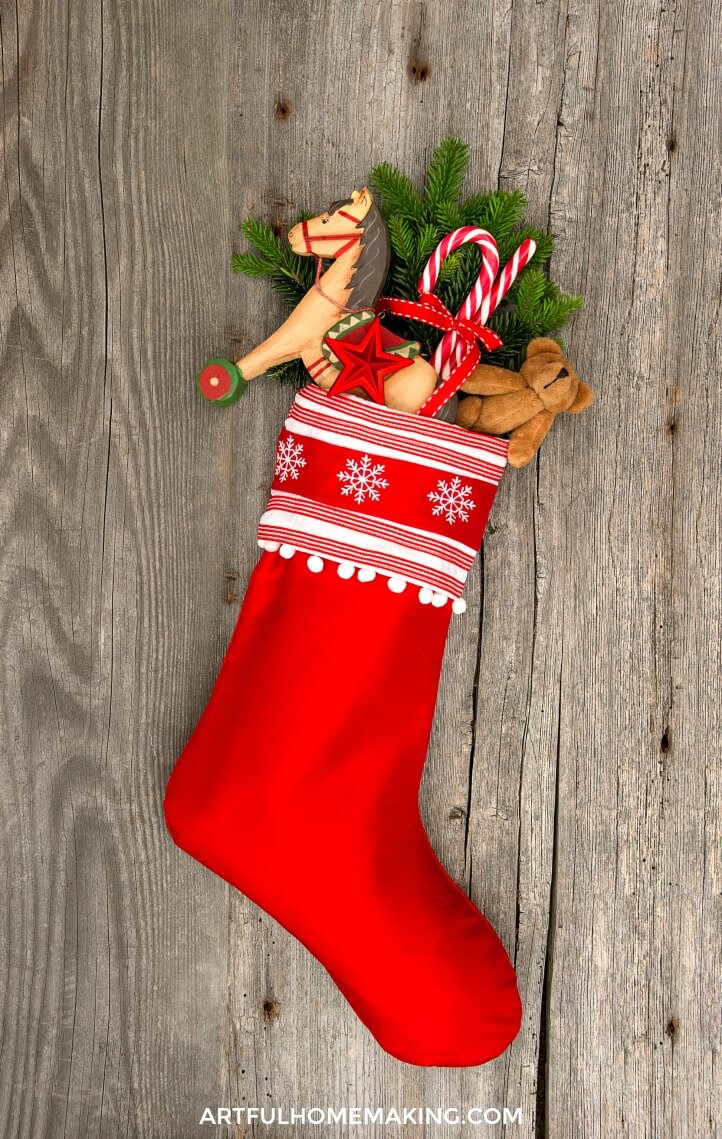 Stocking Stuffers for Girls
Most of these stocking stuffer ideas for girls would be suitable for older girls and teens.
Hair ties
Headbands
Nail polish
Makeup
Bath bombs
Shower gel
Bag of coffee
Hand mirror
Brush
Stationery
Soap
Picture frame
Box of tea (for tea lovers)
Nail clippers
Nail file
Bath sponge or scrub brush
Earrings
Jewelry
Stocking Stuffers for Boys
Stocking stuffer ideas for older boys and teen boys.
Comb
Flashlight
Key chain
Favorite candy
Microwave popcorn
Batteries
Tape measure
Puzzle/activity book
Duct tape
Baseball cards
Hammer
I hope this list gives you some helpful cheap stocking stuffer ideas for this Christmas!
Related Posts
Click on the photos to be taken to the post.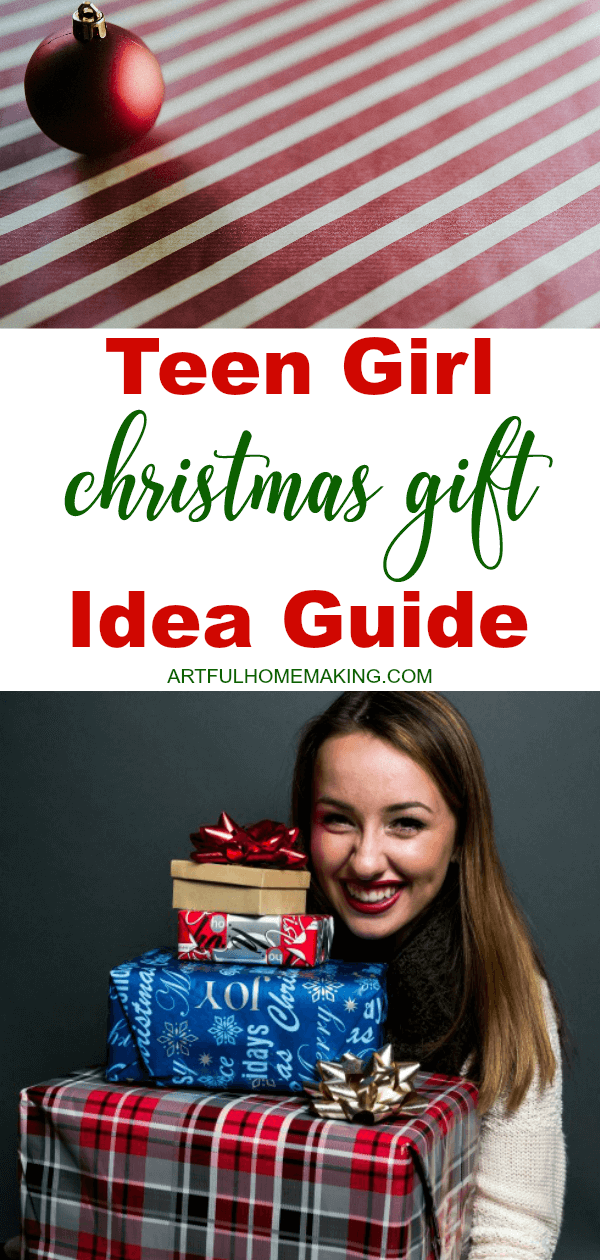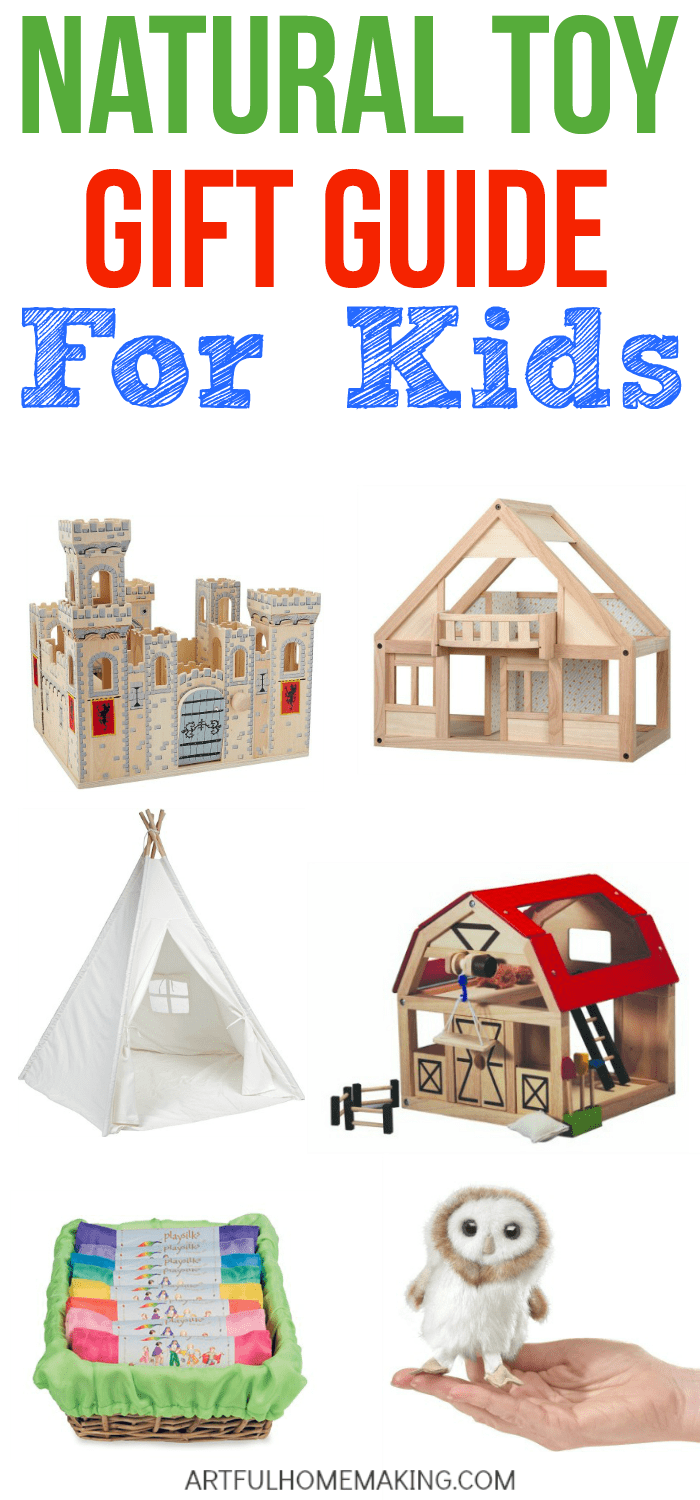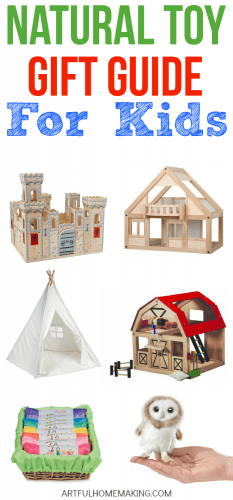 Pin This Post for Later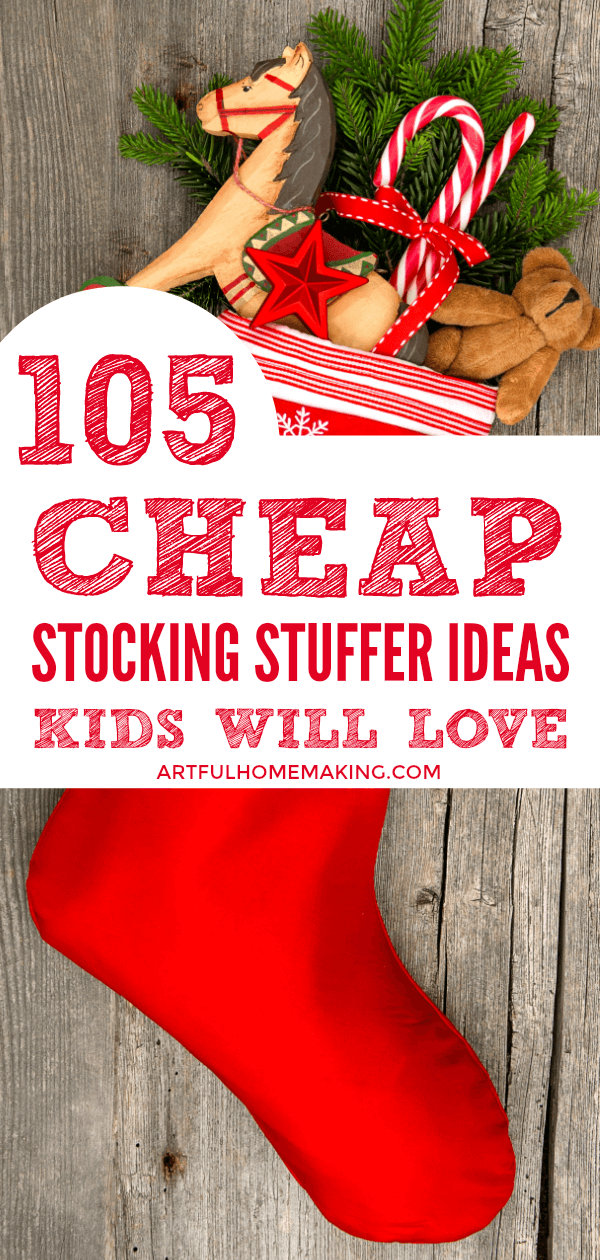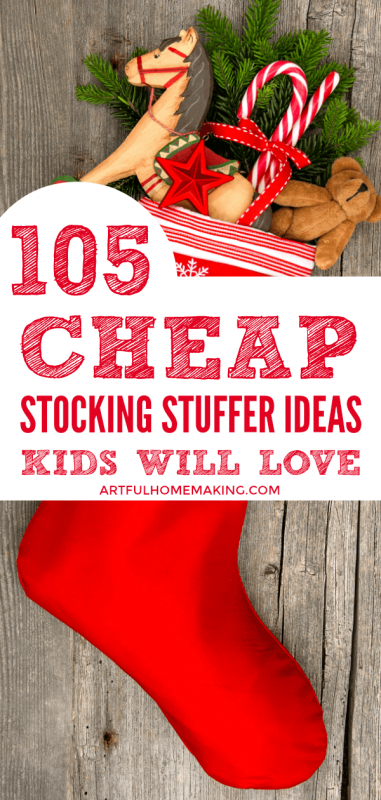 This post contains affiliate links, which means I make a small commission at no extra cost to you. Read my disclosure here. Sharing here.