Shopping for teenagers can be complicated. Here's a list of teen girl gift ideas that might help!
I asked my two older daughters to help me out with this gift guide for teenaged girls.
They provided some great insights into what girls would like, and I also included some things my daughters have received as gifts (and enjoyed) themselves.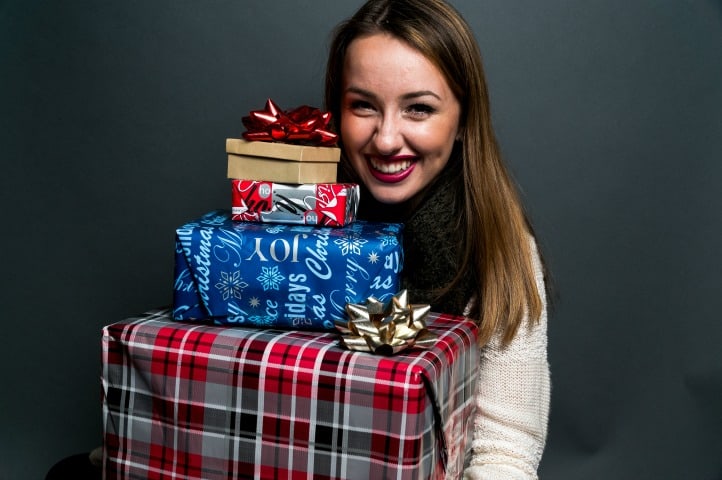 Teen Girl Gift Ideas
We've tried to come up with a good mix of gift ideas for teen girls, including some creative things to create and do, some hair and fashion items, and some things that are just for fun.
If you also need gift ideas for other family members, be sure to check out our gift guide for homemakers, our gift guide for teen boys, a list of our favorite natural toy gifts, and also a list of 105 cheap stocking stuffer ideas!
his post contains affiliate links, which means I may make a small commission at no extra cost to you. As an Amazon affiliate I earn from qualifying purchases. Read my disclosure here.
Coloring Books
My daughters have received a few of these for gifts, and they love them!
The ones with scripture and encouraging quotes are our favorites.
We have this one, which features several Bible verses and the ability to frame the prints or give them as gifts.
Gel Pens
My girls absolutely love gel pens! They love to use them with their coloring books and they're also just fun to write with.
Hand Lettering Book
My older girls both have this book, and it's really great for learning how to do hand lettering. We love that it's also very pretty!
Beauty Blender
My oldest daughter discovered the beauty blender awhile back, and she now feels like it's a necessity for getting makeup to blend correctly.
Cozy Blanket
One of my daughters has one of these that she received as a gift, and it's a favorite. This is the smaller size, but there are larger ones available.
Silk Pillowcase
This silk pillowcase protects hair and skin. It's a great special gift idea for teen girls.
Instax Mini Camera
These Instax Mini cameras are so much fun!
I actually received one for Christmas last year, and I love it!
These film cameras are like the old-fashioned Polaroids, and they produce a print immediately after you take a picture.
Rose Gold Earbuds
My 16-year-old daughter suggested earbuds as a good gift idea for teenagers, and when she saw these rose gold ones, she said, "Oh, look at those!"
Scrunchies
All the girls in our family love scrunchies. They're a cute and useful gift idea! My daughter can't seem to get enough of these.
These slip silk scrunchies are also popular and easy on hair.
Stanley Tumbler
These Stanley tumblers are super popular right now.
Friendship Bracelet Maker Kit
I remember when friendship bracelets were in when I was a teen. And now they're back again!
Learn to make friendship bracelets with the help of this kit.
Slippers
Get her a pair of cozy slippers!
Pastel Spiral Hair Ties
These spiral hair ties are cute and so useful.

Claw Hair Clips
Claw hair clips are always useful.
Burt's Bees Lip Balm Set
This is my favorite lip balm ever, and my teen girls love it, too!
Beanies
These beanies are cute and practical!
These clip string lights are perfect for displaying photos in her room.
This set of reusable straws comes with a storage bag and two cleaning brushes.

T3 Detangle Brush and Comb Set
This brush and comb set are a great gift idea!
Lilla Rose Hair Accessories
When I was in high school I used to use a pencil to put my hair in a bun. Lilla Rose hair accessories are so much prettier than a pencil!
You can find unique hair clips, hair sticks, and so much more at Lilla Rose!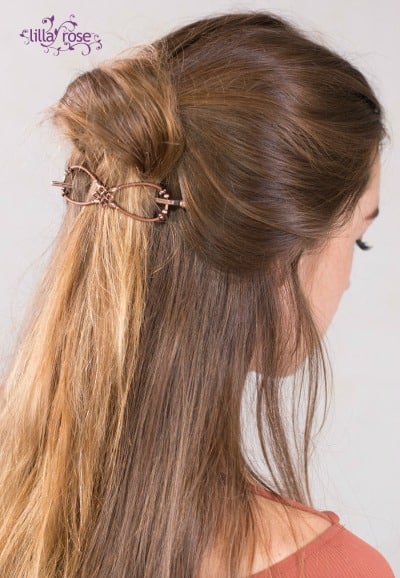 Little Women
This is a beautiful, gift-worthy edition of Little Women that would make a great gift.
A Beautiful Journal
Rifle Paper Co. makes some of the prettiest journals and notebooks I've seen.
These Rifle Paper Co. notebooks are cute, too. They also sell calendars and other paper products.
Write the Word Bible Journals
I gave my oldest daughter one of these Write the Word journals for a graduation gift, and she really likes it. They're beautiful and inspiring.
Dark Chocolate Covered Espresso Beans
Two words. Chocolate and Coffee. Teen girls love these chocolate covered espresso beans. 🙂
Personalized Bar Necklace
Any girl would love a custom personalized bar necklace like this one.
These birth flower necklaces are so sweet! One of my daughters just received one of these for a birthday gift, and she loves it! Choose your daughter's birthday month, and pick the flower design she would like the most. So special!
Cute Coffee Mug
This "It is Well with My Soul" coffee mug is another of my favorite teen girl gift ideas:
Those are some of our best teen girl gift ideas! Want to return to this post later? Share the post or pin it for later!
Related Posts:
105 Cheap Stocking Stuffer Ideas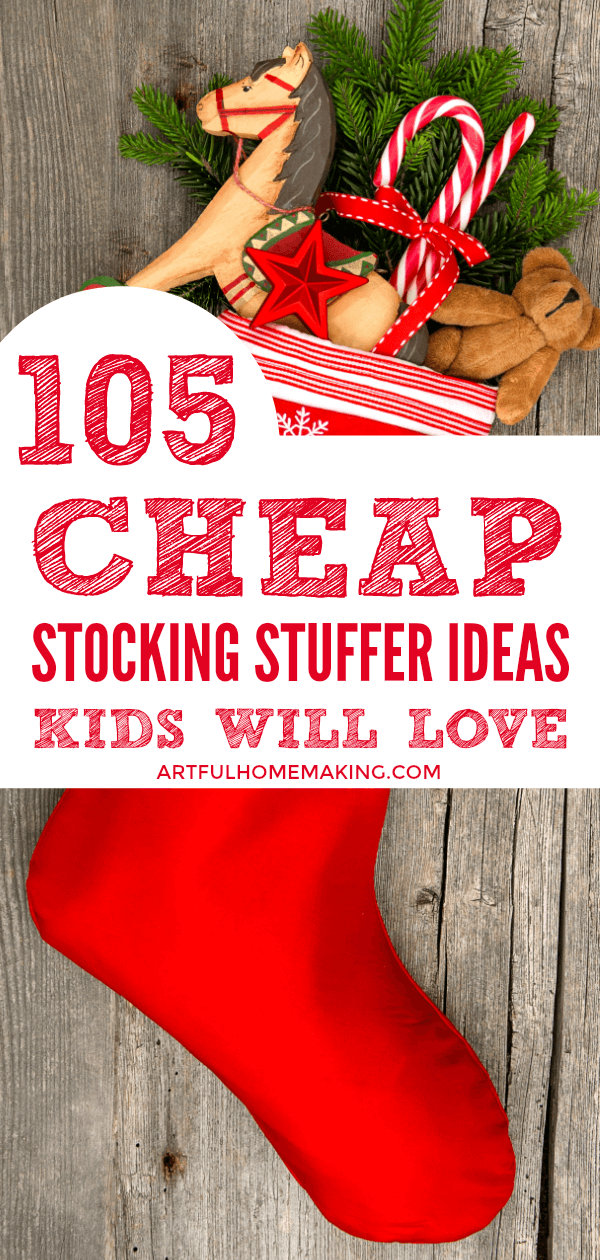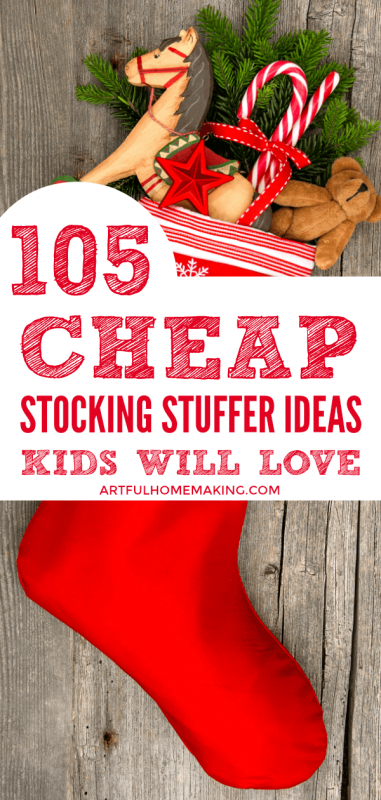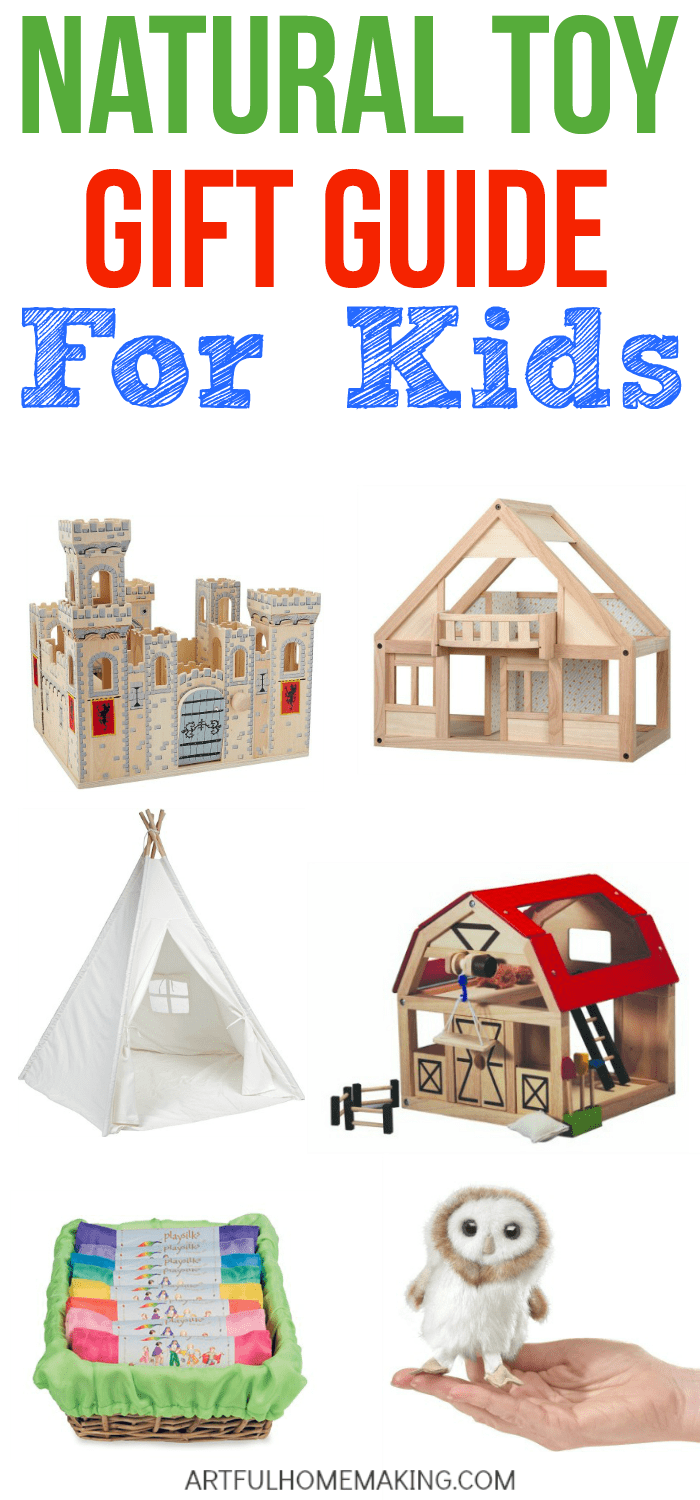 Natural Toy Gift Guide for Kids
Disclosure: This post contains affiliate links. Read my full disclosure here. Sharing here.