I'm back today with another video! Last week I posted my very first video, which was just kind of a trial video to see if I could do it.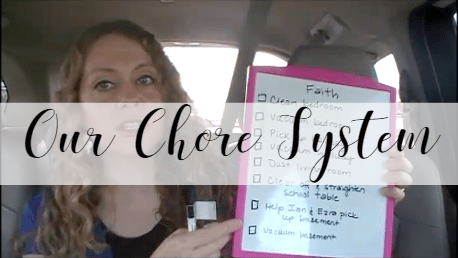 Video is actually less time-consuming for me than writing out a full, in-depth blog post, and I'm pursuing simple during a busy season in my life.
Every Friday I take my two younger daughters to their homeschool gymnastics class in another town (30 minutes away from our house). For the first couple of months, I would read books or run errands during the hour or two (sometimes it's an hour, other times longer) that they were in class. Then one day I thought, "This would be the perfect time to do a video!"
Honestly, the thought of putting myself out there was scary, but then I realized that was a good reason to do it—to prove to myself that I can do things that scare me! 🙂
This year has been so full of growth for me. I'm not even the same person I was last year. I may share more about that later, but let's just say that if someone would have suggested video to me a year ago, I would have run the other way! My husband was shocked when I told him I wanted to make videos. He said, "What?! You?! What happened to my wife?" He was joking with me, but he was so shocked that I was even considering it!
I'm still learning the ins and outs of making/editing/uploading videos, and I hope as time goes on that they'll get a bit better. Last time I just used my cheapo android phone, but this time I borrowed my 13-year-old son's video camera. The quality is better, but I didn't like how close-up the camera was! And it was in the 80's today, so I was getting kind of hot in my closed-up vehicle!
Also, I really had no intention of making such a long video. I just started talking and lost track of the time!
If you're viewing this in an email or feed reader, you can view the video on YouTube here.
Share Your Thoughts and Suggestions!
I'd love to hear your thoughts about this video, and if you have any ideas for more topics I could discuss (or questions I could answer), I'd love to hear them!
Also, I know some people just prefer to read a blog post rather than watch a video (especially one as long as this one!). I haven't given up on blog posts! I'll definitely still be posting. I just love being able to also connect a bit more personally.
More Chore System Help
Related Post: A Chore System That Works
This post goes into all the details about how I put together the chore system I mentioned in the video (the one we used for several years).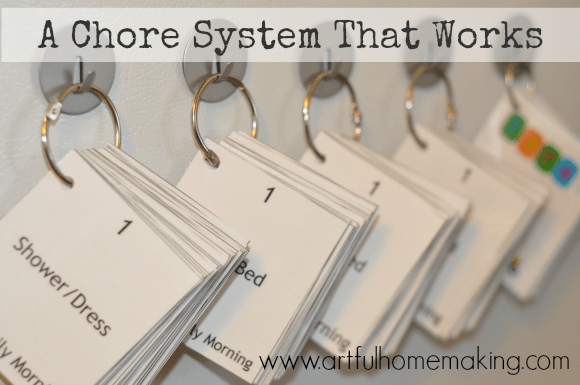 Hope you have a great weekend!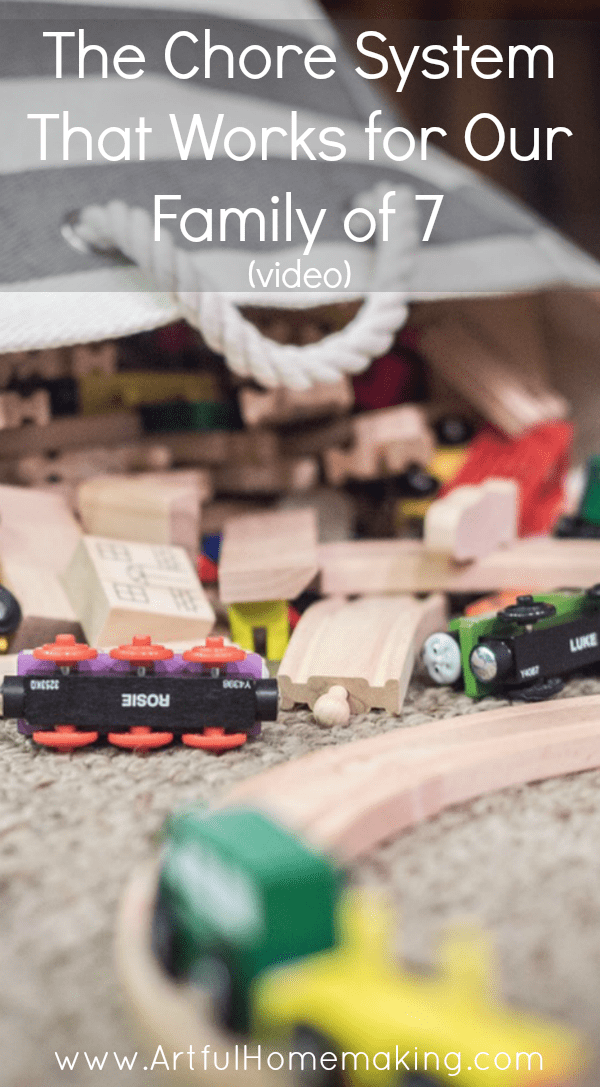 Sharing here.