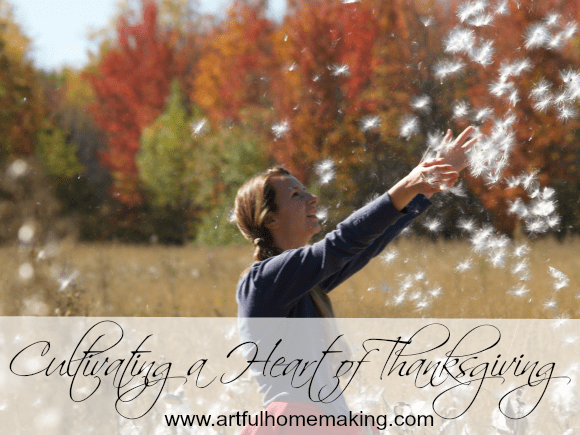 "In everything give thanks; for this is the will of God in Christ Jesus for you."
~1 Thessalonians 5:18
In the coming weeks I hope to share what I'm learning about gratitude, as well as some ways that we can spread the spirit of thanksgiving and praise in our homes simply and creatively.
I'm also planning to use my blessings journal to keep track of the things I'm grateful for. It's helpful to me to write them down, and then I love to look back and see what God has done in my life.
It just so happens that
my gratitude journey
is beginning around the time of year that we traditionally celebrate Thanksgiving. It just seems to be a natural time to focus on it!
My goal for today is to be thankful. Thankful for all that I've been blessed with, and even the special challenges I'm walking through right now. Thankful in everything. Even when it's hard.
I hope you'll join me on this journey, which I'm sure is the way to true contentment and joy!