History—My Most-Dreaded Subject
I never expected to fall in love with history. It was one of my most despised subjects in school (although math would actually take first place as THE most-dreaded subject). The textbooks were dry and boring, with long blocks of text and a few (mostly) black and white photos here and there.
Homeschooling made history more interesting, as we dove into a Charlotte Mason-inspired living books curriculum years ago. I enjoyed learning with my kids and I even learned to like history. I especially liked it when we could add in a hands-on project or two.
But even then, I wouldn't describe my previous exposure to history as "falling in love" with it. Not like what I'm experiencing right now.
Enter Tapestry of Grace
I have a very dear friend who started using Tapestry of Grace several years ago, and way back then she encouraged me to try it. But I guess the timing just wasn't right back then. We went on to use several other resources for history, and they were right for our family at that time. We've learned a lot together! But as I began thinking about this coming year, our 14th year of homeschooling, I kept coming back to Tapestry of Grace.
All Ages Learning Together
This year my children will be in 1st, 5th, 7th, 9th, and 12th grades. I'm still in shock over the thought of this being my eldest's last year of school! I wanted a curriculum plan that would draw us all together one last time. Something we could all do together that would combine learning and family memory-making at the same time.
Tapestry of Grace makes that possible, while not ignoring the different learning stages that each of my children are in.
Everyone will be studying the same historical time period, but on different levels. My two high school students will be sufficiently challenged with their reading material, while my younger children will be learning on a level that is appropriate for them.
How TOG Helped Me Fall in Love with History
When my TOG materials arrived in the mail, I wondered where to start first. There was so much! As I began to explore the instructions and the accompanying Loom CD for Year 2, Unit 1, I felt a bit overwhelmed. Especially when I noticed summer reading for Mom! I was so busy already that I wondered how I would ever have time to fit this in.
One hot afternoon I picked up a book called, The Story of the Middle Ages, and began to read. And found that I didn't want to stop reading! I carried this book around with me everywhere and slipped in bits of reading here and there.
And a huge gap in my understanding of history began to fill with knowledge. Questions I had wondered about (Where do these people fit in history?) were answered in this book.
Somehow my public and private school experience completely skipped the Middle Ages. There was a huge dark void between ancient history and modern.
As I continued to read, I felt strangely invigorated and excited. Important connections were forming in my mind. My history-loving husband was delighted with my newfound excitement. My children are still wondering what to think. 🙂 As they see me enjoying it, I believe that some of my enthusiasm will transfer over to them!
Getting Started With Tapestry of Grace
We haven't started using the full TOG program yet. We're easing into it this summer, beginning with the summer reading suggestions. Each learning level has a suggested list of books to read over the summer, and we're all working on our summer reading right now.
I set up my Unit 1 binder, and it's huge! I repurposed a d-ring binder that I already had on hand. This type of binder is my favorite, since it allows the pages to turn nicely, especially when it's as full as this one is.
I purchased the tab set to help me easily find the work for each week. You could make your own, but I think these are worth the money. 🙂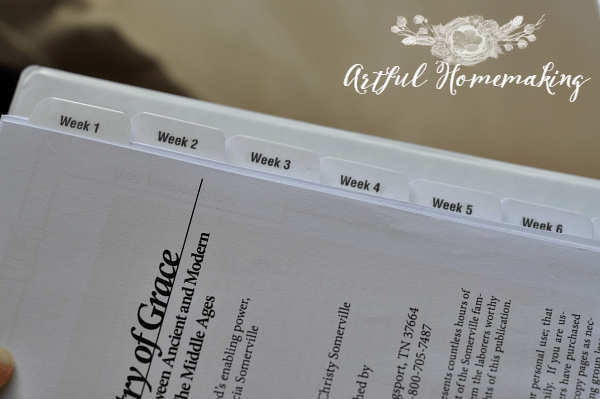 Castles And Knights
My children just happened to be fascinated with castles and knights right around the time I started looking into Tapestry of Grace. We were all intrigued by this time in history, and as I mentioned above, it's a time period I didn't know that much about. So, rather than beginning with Year 1, we decided to jump right into Year 2.
Judging by the experience we've had thus far, I believe we made the right decision!
What Is Tapestry of Grace?
Now that I've told you how excited I am about it, let me tell you what Tapestry of Grace is, and what it contains.
Tapestry of Grace provides a Christian, classical education using a unit study approach, with the history of the world as the core organizational theme. From Grades K–12, all students cycle through world history every four years, with all ages studying the same slice of history each week, each at their own learning level.
If you order the print edition, it's broken up into 4 Units. Each one of these units fills up a binder like the one I showed above. You also have the option of ordering a digital edition, or a combination digital plus print copy. You can also order each unit individually, rather than purchasing an entire year plan at once.
My Favorite Features 
All ages learning about the same time period in history
Classical education model
Includes Charlotte Mason-style living books
Covers history, geography, church history, literature, writing and composition, fine arts, and philosophy and government (for rhetoric students)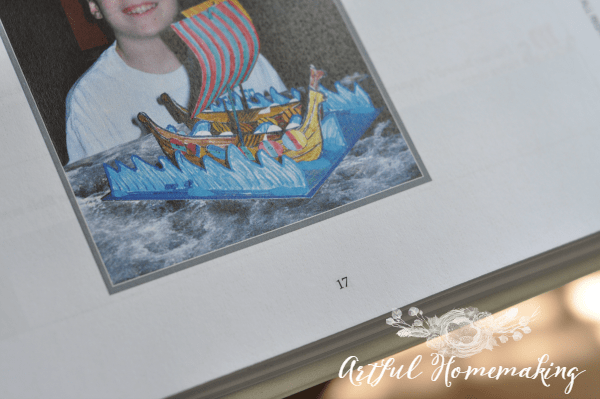 I love the examples of hands-on activities throughout the book.
I also love that we don't have to do everything suggested! Marcia stresses this again and again—don't look at this huge manual and feel overwhelmed. It does require that you do some advance planning. But the idea is to plan for your individual family and your unique children.
Take what works for you in your current season of life, and save the rest for later (or don't do it at all if it's not a good fit for you).
I have someone in every learning level, so I'll be using more of the included material. But if you have only grammar level students, for instance, you'd only focus on the parts that apply to them.
Some weeks you won't have time or the desire for hands-on activities. And that's okay! Use the plan in a way that works for you and your family. 
In addition to using the Year 2 Print Edition, I also purchased the following items:
And I'll possibly also purchase the following: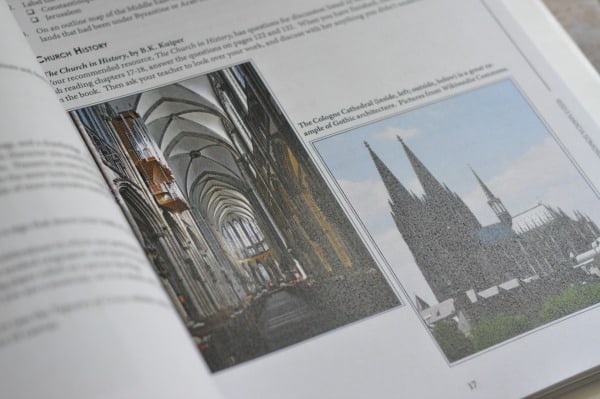 So, now you know part of what we'll be using for the coming school year! Stay tuned for more of our choices coming soon. 🙂
Any other Tapestry of Grace users out there? I'd love to hear from you!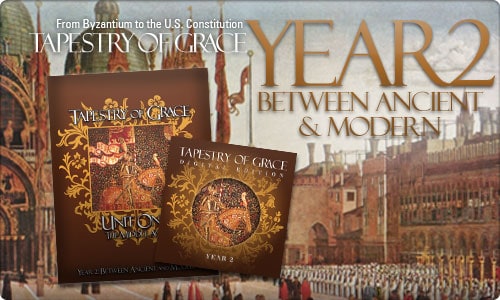 Learn More
If you're interested in finding out more about Tapestry of Grace, be sure to check out the following links:
About Tapestry of Grace: Click Here
Tapestry of Grace Free Samples: Click Here
Attend An Informational Facebook Party on July 6th at 8 pm to 11 pm EDT. This event will "explain Tapestry and Primer, answer questions about them, and offer free three-week samples, as well as free copies of the Map of the Humanities." And, you'll also have a chance to win a FREE copy of the Big Story Game (used with Primer) and Love the Journey! Click Here to Sign Up
Disclosure: I received a free year plan in exchange for an honest review. The opinions shared here are my own. Read my full disclosure here. Sharing here.