Christmas is a wonderful time to create a new read-aloud tradition. This post is filled with our favorite Christmas books!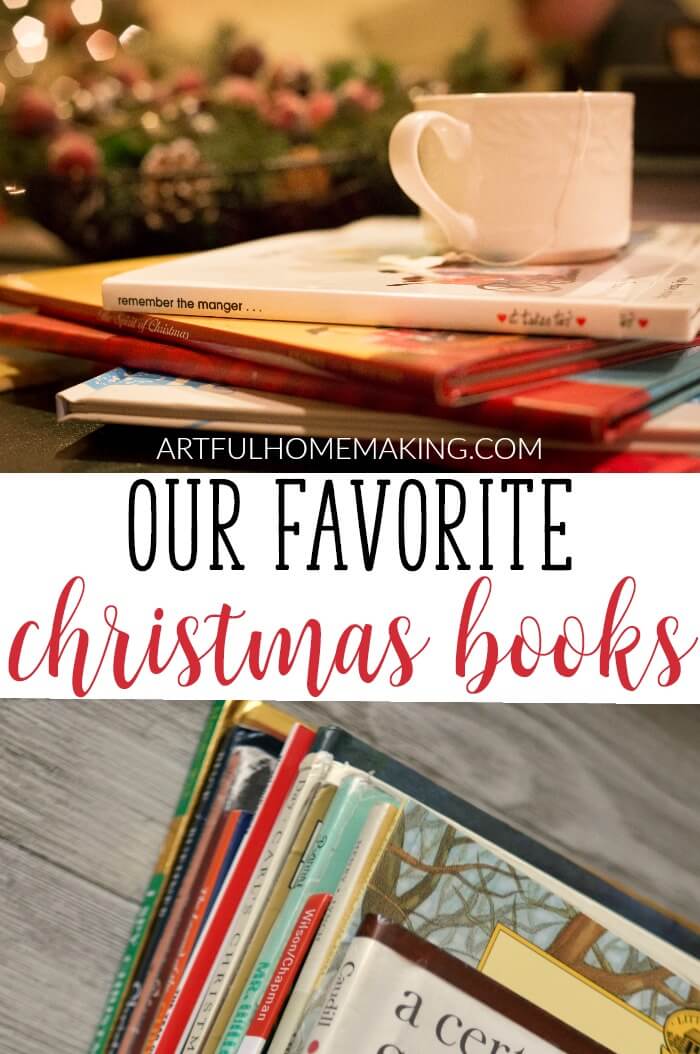 There's something so incredibly cozy about Christmas books. I have such happy memories of sitting on the couch surrounded by my children and reading books together with the lights of the tree twinkling.
Many of our favorite Christmas books are picture books (my fave!), but we also have a few longer books that we enjoy around Christmastime.
Favorite Christmas Books
*Affiliate links included below. Read my disclosure here.
The Christmas Miracle of Jonathan Toomey, Susan Wojciechowski
Christmas Day in the Morning, Pearl S. Buck
A Certain Small Shepherd, Rebecca Caudill
Apple Tree Christmas, Trinka Hakes Noble
Night Tree, Eve Bunting
The Year of the Perfect Christmas Tree, Gloria Houston
Christmas in the Big Woods, Laura Wilder
The Legend of the Candy Cane, Lori Walburg
The Gift of the Christmas Cookie, Dandi Daley Mackall
Mortimer's Christmas Manger, Karma Wilson
Mr. Willowby's Christmas Tree, Robert Barry
Bear Stays Up for Christmas, Karma Wilson
Humphrey's First Christmas, Carol Heyer
Christmas in Noisy Village, Astrid Lindgren
Christmas in the Barn, Margaret Wise Brown
The Gift of the Magi, O. Henry
One Wintry Night, Ruth Bell Graham
I Spy Christmas: A Book of Picture Riddles, Jean Marzollo
Josie's Gift, Kathleen Long Bostrom
Who is Coming to Our House, Joseph Slate
The Crippled Lamb, Max Lucado
Song of the Stars: A Christmas Story, Sally Lloyd-Jones
The Pine Tree Parable, Liz Curtis Higgs
Sometimes we wrap up the books and read a book per day, for a picture book Advent, but this year I just put them all in a basket and we're reading them at various times.
Every year I try to add to our collection of Christmas books. I store them separately from the rest of our books, so we only read them at Christmas. This makes them seem more special for everyone!
Related Posts: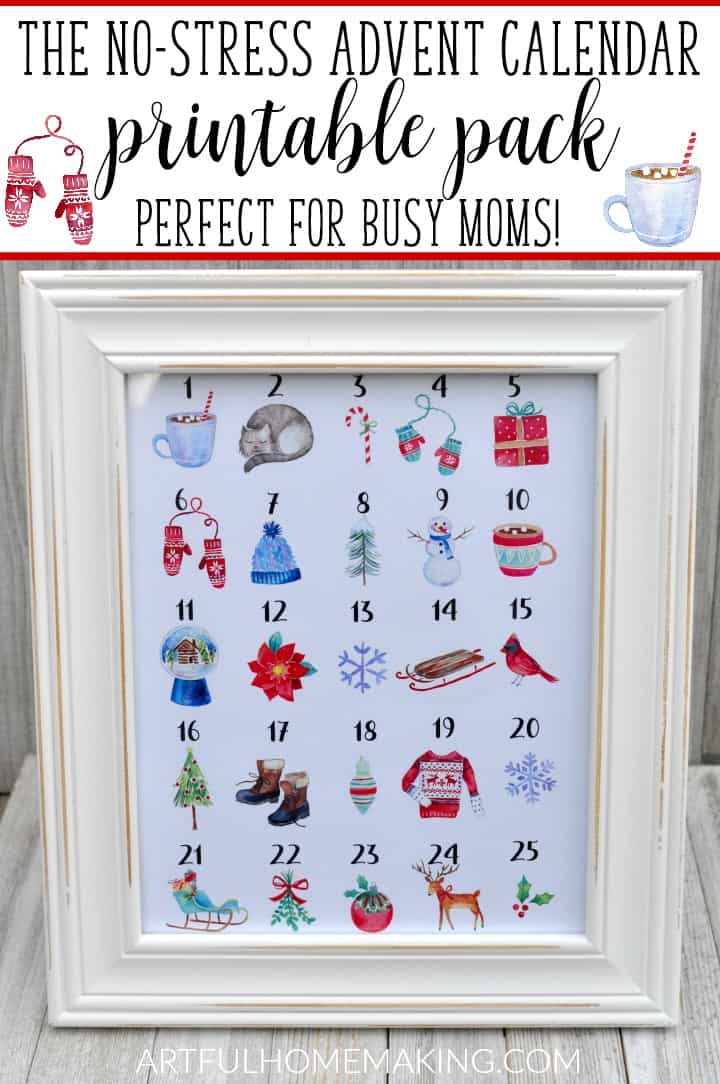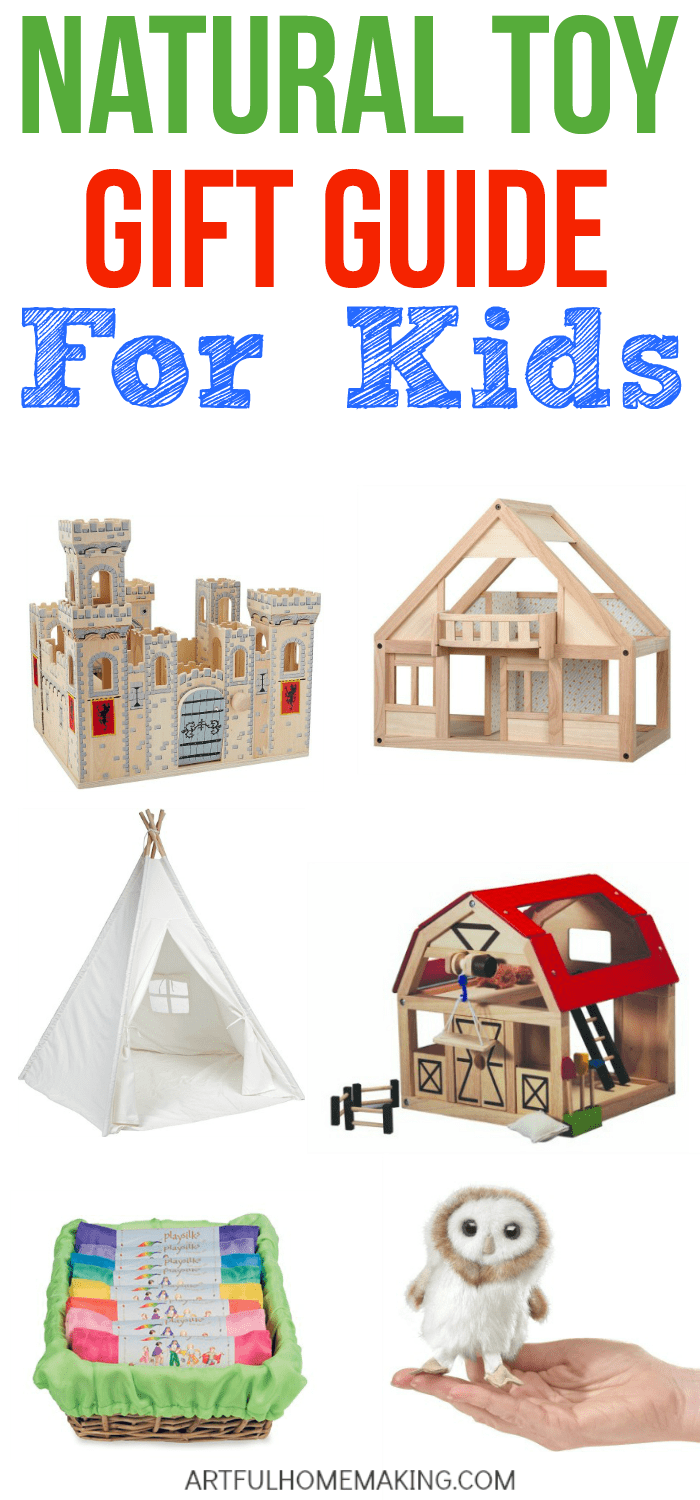 Natural Toy Gift Guide for Kids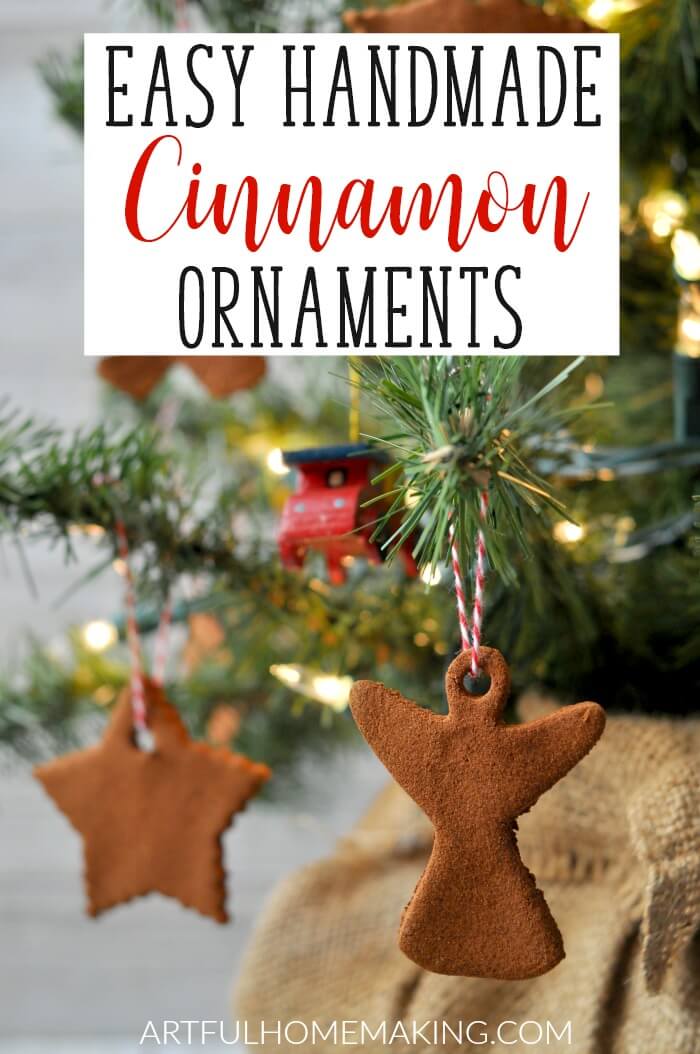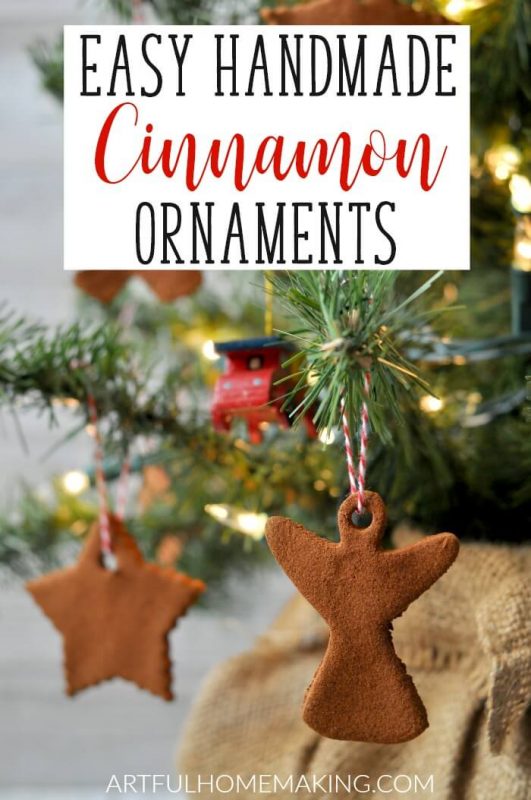 Easy Handmade Cinnamon Ornaments
Disclosure: This post contains affiliate links. Read my full disclosure here. Sharing here.