Hands-on geography with Pin It! Maps! Read my Pin It! Maps review to find out how to make geography fun in your homeschool.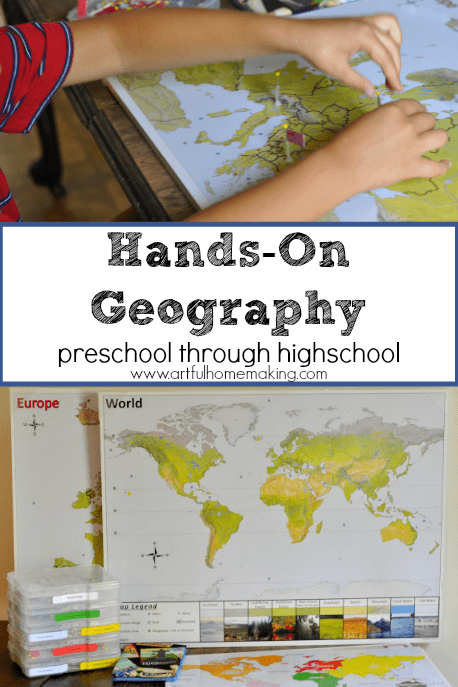 Geography was a subject I didn't receive much exposure to when I was in school. But what a difference it would have made in my education if my teachers would have taken a hands-on geography approach!
I was so excited recently when I came across Pin It! Maps. I knew they would positively impact the way my children learn geography, since these maps make it interesting and very hands-on.
Read on to see how we're including hands-on geography in our homeschool!
Hands-On Geography with Pin It! Maps
Pin It! Maps are beautiful, durable, and adaptable to any curriculum you may already be using. I think they will go really well with our Tapestry of Grace history studies this year.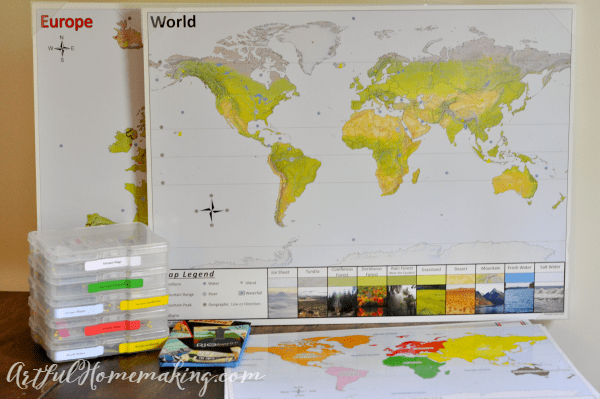 The map itself is printed on heavy cardstock, and it is placed on top of a foam sheet.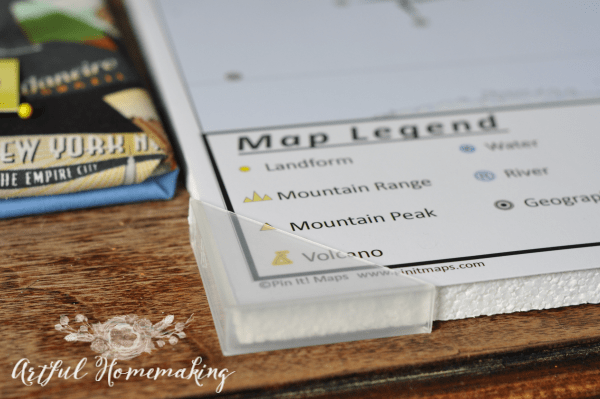 There are four plastic corners that keep the map securely on the foam sheet.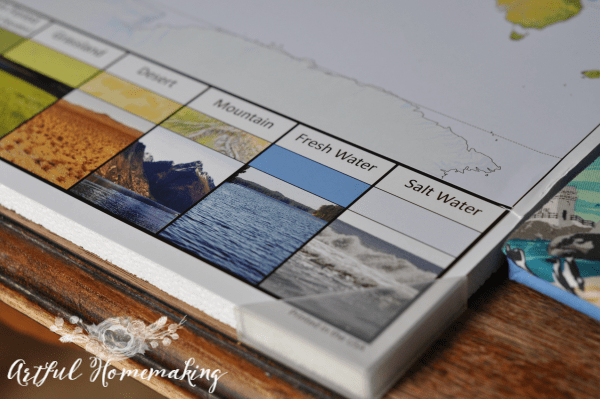 Each map set comes with colorful flag labels and the materials to put the flags together (you just have to purchase the pins, which you can find at Amazon or JoAnn stores).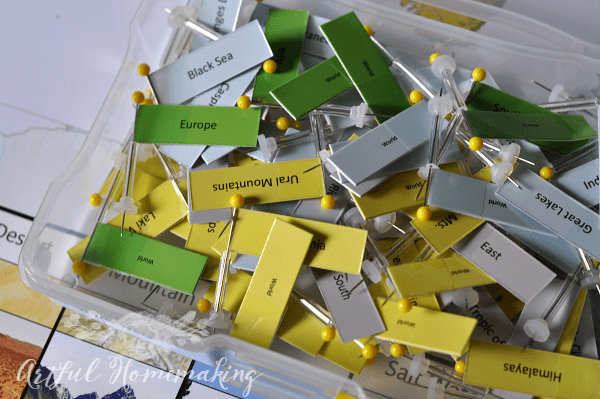 I actually thought it was fun putting the flag pins together. It's something you could do while watching or listening to something while you work.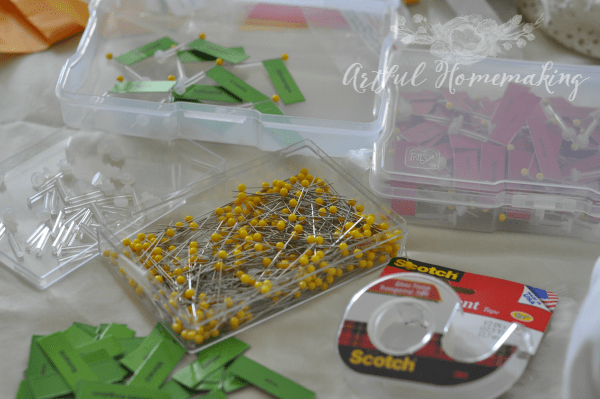 Each map also comes with a control map that shows you where to put the pins. The world map shown below comes with two control maps (Continents and Oceans, and Land and Water Forms).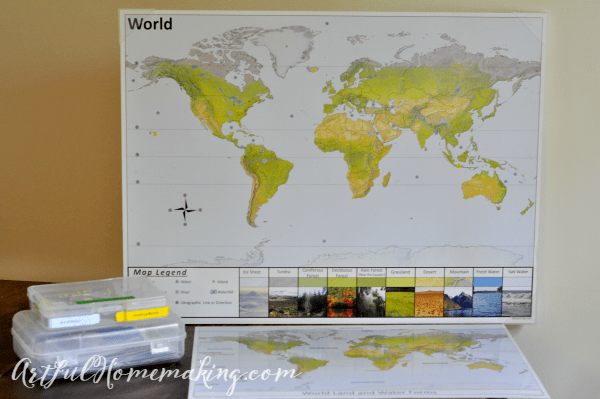 The Europe map shown below comes with four control maps: Countries, Cities, Flags, and Land and Water Forms.
You can purchase these cute little boxes for storing the flags from JoAnn or Amazon. Pin It! Maps sells the labels to help you organize everything.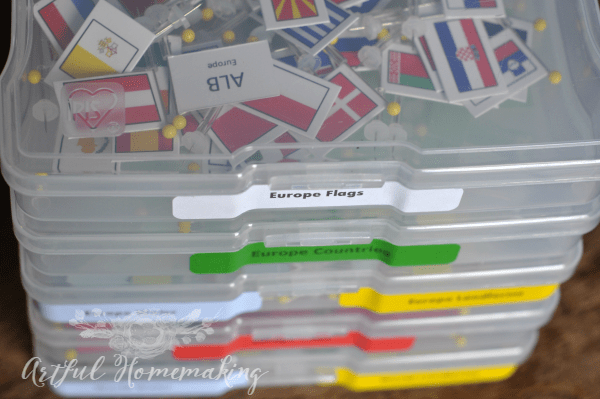 You can also get an adorable pin cushion to hold your pins while you're working with them: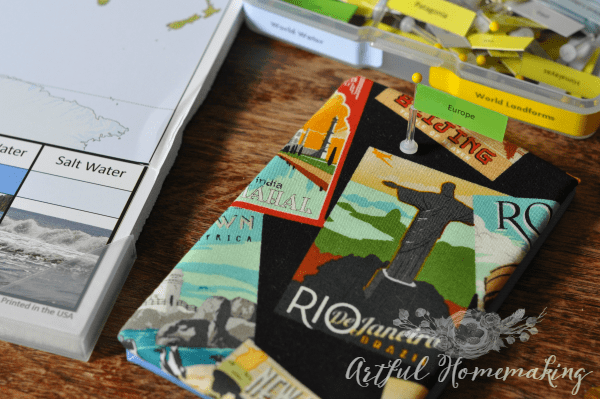 My youngest has always loved examining my straight pins when I sew, and he was naturally drawn to the map flags because of the pins. There's something very satisfying about sticking the pins into the foam.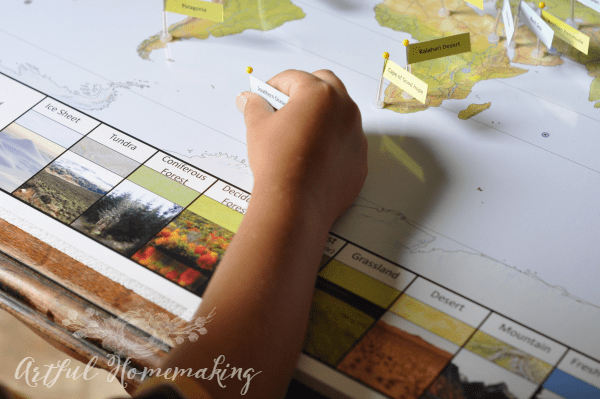 An Example of How Pin It! Maps Work
We set up the control map on a little easel (or you could place it beside the map—whichever is easier for your child).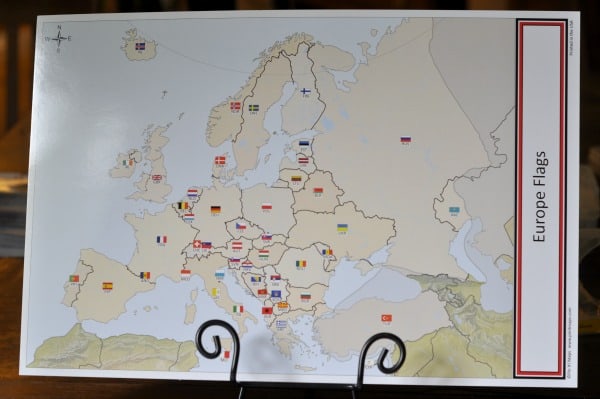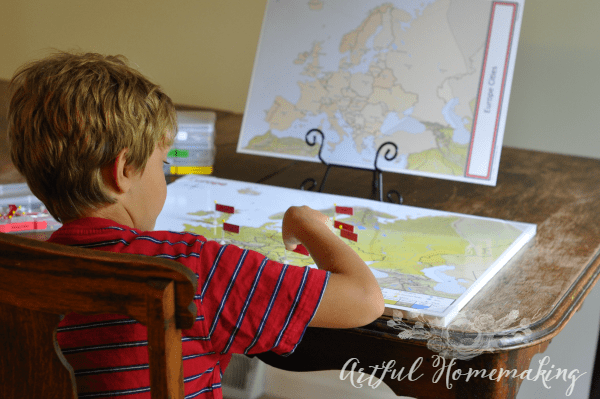 Set out the box of pins that go with the map you're using…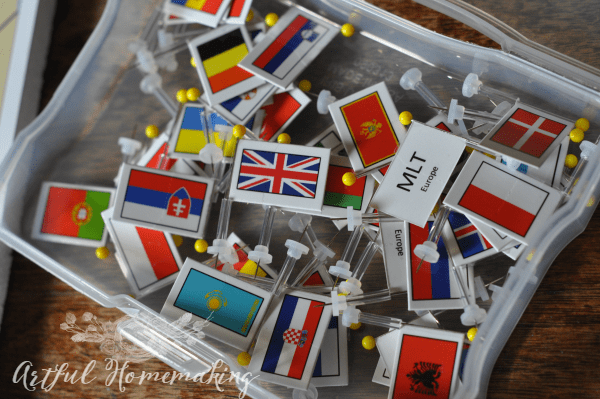 And then you find the proper location on the map and stick the pin in…
Simple and fun!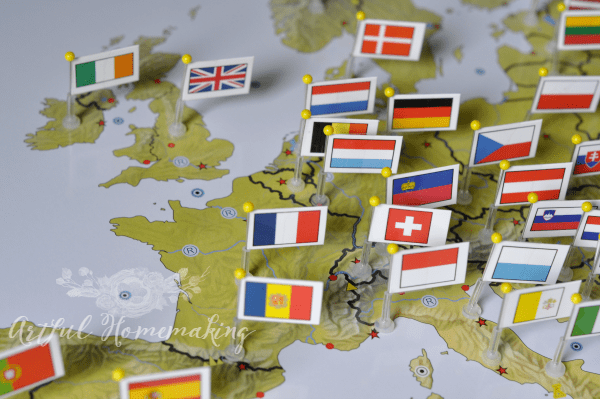 Free Resources to Go With Your Maps
There's a section on the Pin It! Maps website called Free Teaching Materials, and it's full of so many great resources! I spent an afternoon printing and laminating things to go with the maps.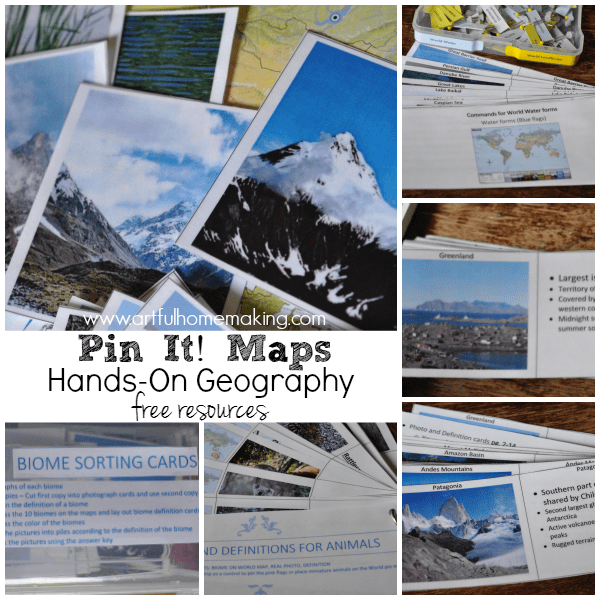 Probably my favorite resource is the set of Biome Sorting Cards. These are so beautifully done (with beautiful photos), and they're fun to use.
Can you see how beautiful all of this is? It makes learning geography a delight! Geography is now something to look forward to and to enjoy.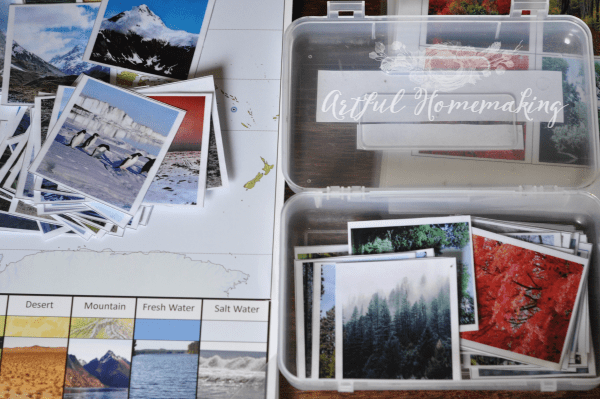 I know this is going to be one of our favorite homeschool resources ever. And the best part is that it's useful for any learning stage and for different learning styles.
From my six-year-old on up to my sixteen-year-old, these maps are a favorite around here. Eventually I hope we can own all of them!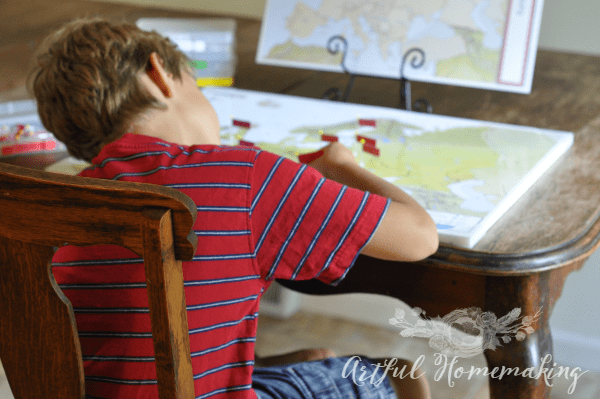 I also love that these beautiful, affordable maps were created by a fellow homeschooling mom! She designed them first for her own children to use, and then she went on to create them for others to enjoy. I'm so glad she did!
A Coupon Code For You
If you'd like a more hands-on approach to your geography studies, you may want to get yourself some of these beautiful maps!
Use the discount code

MAPS

to get 10% off your order!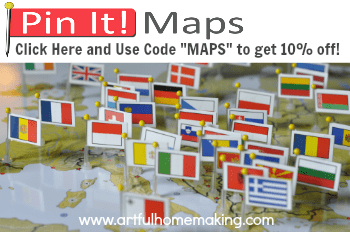 Disclosure: I received these products for free, but the opinions expressed here are my own and I was not compensated for this review. I genuinely love this product! Affiliate links are used in this post. Read my full disclosure here. Sharing here.