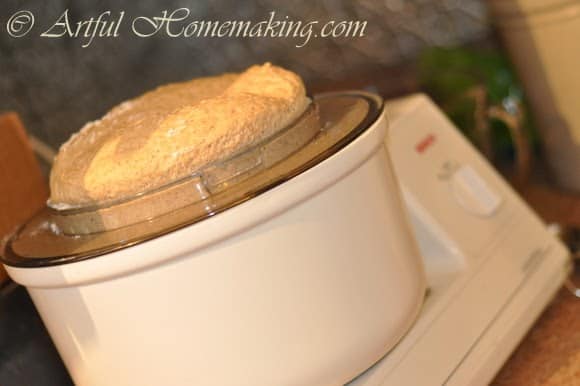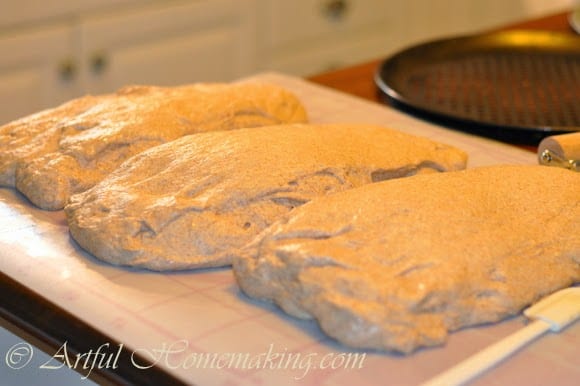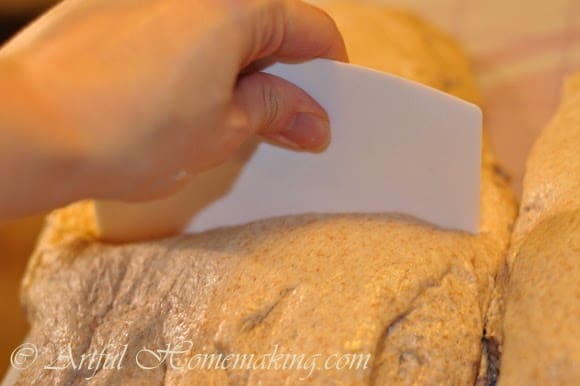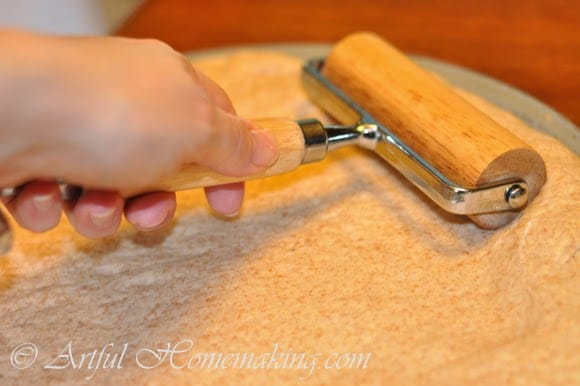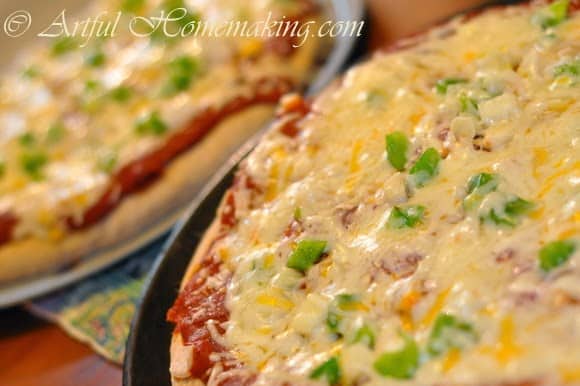 I wrote this post last summer, and for some reason it never got posted. Not sure how or why that happened, but I thought I'd share it now, even though it seems that the whole world has gone gluten free! We do eat fewer grains than we used to, and we do make use of many alternative flours, such as almond flour, but sometimes we just crave a "real" pizza. And making our own is at least a healthier and cheaper option than the local pizza place.
Here's the recipe I used to make these pizzas (I tripled the recipe). The instructions are for a large kitchen mixer, such as a
Bosch
(we've had our Bosch for over ten years now, and it's still a favorite kitchen appliance). The recipe below comes from
Martha's Family Cookery Book
(with a few modified instructions).
Place the following ingredients in the mixer bowl equipped with a dough hook in this order:
2 cups hot water (110-120 degrees)
2 tsp. sugar (I used Rapadura)
1 tsp. sea salt
2 Tbsp. cooking oil (I used olive oil)
3 cups freshly milled wheat flour (or any whole wheat flour)
1 Tbsp. yeast (I use SAF yeast)
Mix on momentary speed to combine. Then add in unbleached bread flour, 1 cup at a time, until mixer bowl sides clean. You want a soft dough that is not sticky, but do not add in too much flour, which will make the dough heavy.
Knead on a medium speed for 4 minutes.
Let dough stand while you make the pizza sauce (recipe below) and prepare the toppings.
Remove dough from mixer, divide, and press out onto two large greased baking sheets or pizza pans.
Pre-bake the crusts for 8 minutes at 425 degrees. Then add the sauce and toppings.
After adding the pizza sauce and toppings, bake pizzas at 425 degrees for 10-15 minutes until cheese is bubbly and lightly browned.
I almost always make extra pizza crusts, pre-bake them, and freeze them. It makes having homemade pizza so easy! To freeze the crusts, I just roll them out on the pan and pre-bake for 8 minutes at 425 degrees. After they cool, I remove them from the pan, wrap them with plastic wrap, and freeze.
When I am ready to use them, I just remove the crusts from the freezer (I make two at a time), put them each on a pizza pan, and let them sit on the counter while I make the sauce and prepare the toppings. I also preheat the oven to 425 degrees. While I'm making the sauce and toppings, the crusts begin to thaw slightly. I then add sauce and toppings and bake them for 10-15 minutes at 425 degrees.
Homemade Pizza Sauce
3 tsp. olive oil
1 cup onion, chopped
2 cloves garlic, minced
4 cups chunky tomato sauce
1–6 oz. can of tomato paste
1/2 tsp. Italian seasoning
pinch of oregano
2 tsp. sugar or Rapadura
salt and pepper to taste
Saute the onion and garlic in a saucepan with the olive oil. Add the rest of the ingredients and simmer for 10 minutes.
Spread on top of pre-baked pizza crusts and add toppings. Then bake according to crust recipe above.
Now that I've shared this recipe, I thought I would also add that my dear friend Sarah has a delicious homemade pizza recipe that works well if you don't have a large kitchen mixer. I use both her recipe and this one, depending on the ingredients I have on hand, and if I want to make a huge batch, I'll use this one. But I do love making hers and mixing by hand, too. It's so very good.