This knit cowl pattern is so easy to knit! I love that it's made with chunky yarn and large needles.
It's a great beginner knitting pattern, as it's just a simple garter stitch, and it knits up quickly.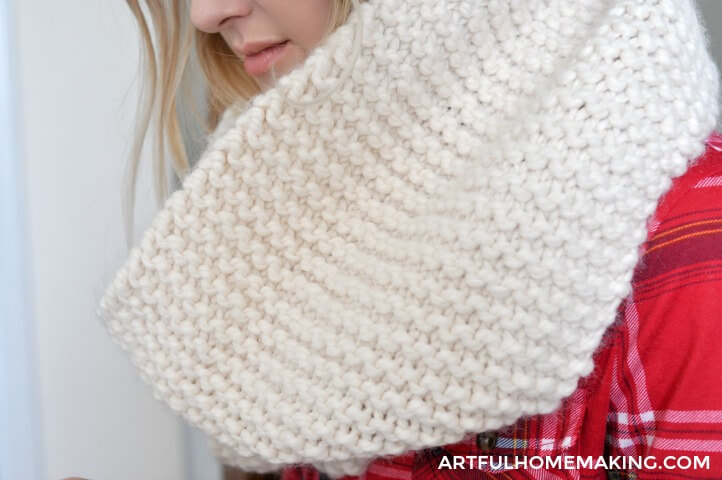 It's also the perfect pattern for experienced knitters looking for a simple yet satisfying project. This one is just right for taking along with you on a trip (because there's no complicated pattern to remember).
You could also work on it while watching a movie. Basically, anytime you need some simple, mindless knitting!
Just like my favorite knitted dishcloths, this project knits up quickly and easily.
We've made a couple of these knitted cowls, and they've turned out so beautifully!
RELATED: Grandmother's Favorite Knitted Dishcloth Pattern
Knit Cowl Pattern Supplies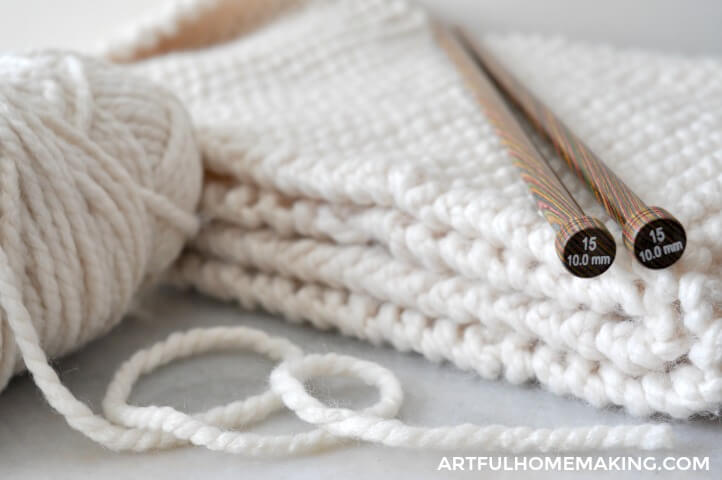 This post contains affiliate links, which means I may make a small commission at no extra cost to you. As an Amazon Associate I earn from qualifying purchases. Read my disclosure here.
To make this pattern, all you need are a few supplies.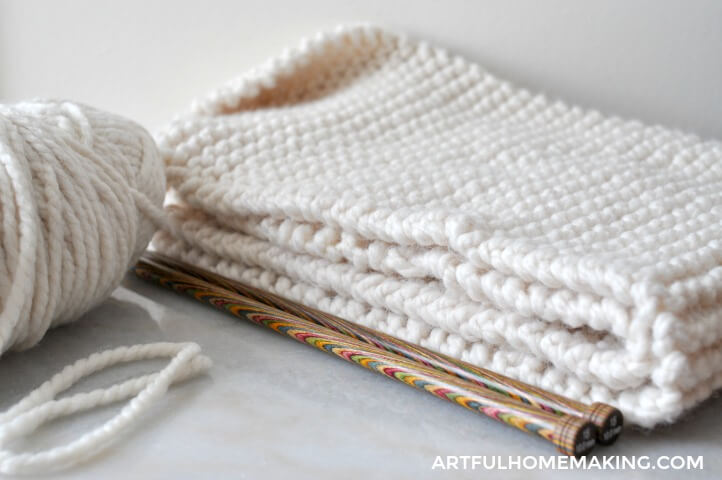 Knit Cowl Pattern
This has to be one of my favorite easy knitting patterns for beginners.
It's beautiful, easy, and a super satisfying project, from start to finish!
I love this pattern so much that I even taught my older daughter how to knit using this pattern. That was a few years ago, and she still has the one she made.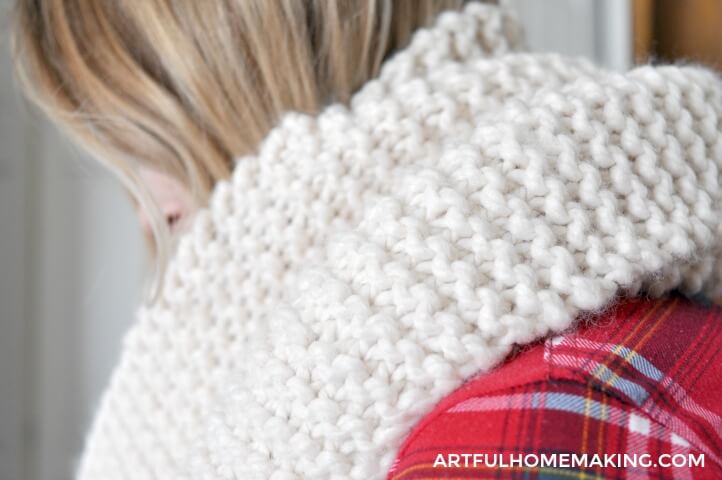 I just love this beautiful chunky cream-colored yarn. It's a blend of wool and acrylic, which makes it easy to wash and wear.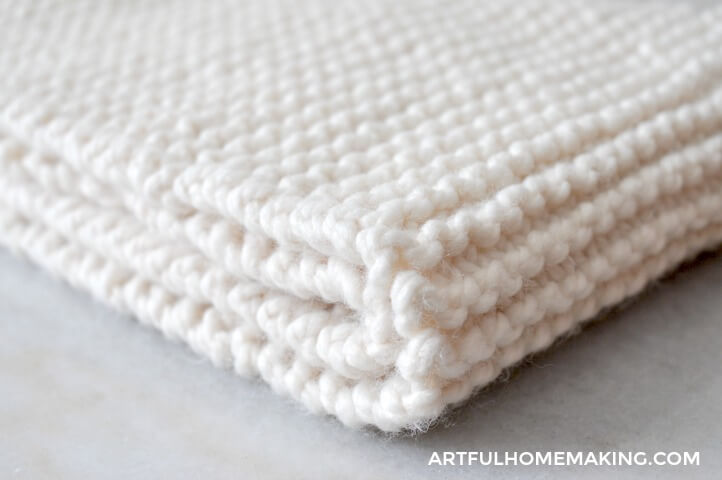 I enjoyed knitting this so much that I'm considering making another one in the charcoal gray color! It would be perfect for handmade gifts for this Christmas.
Related Posts
Pin This Post for Later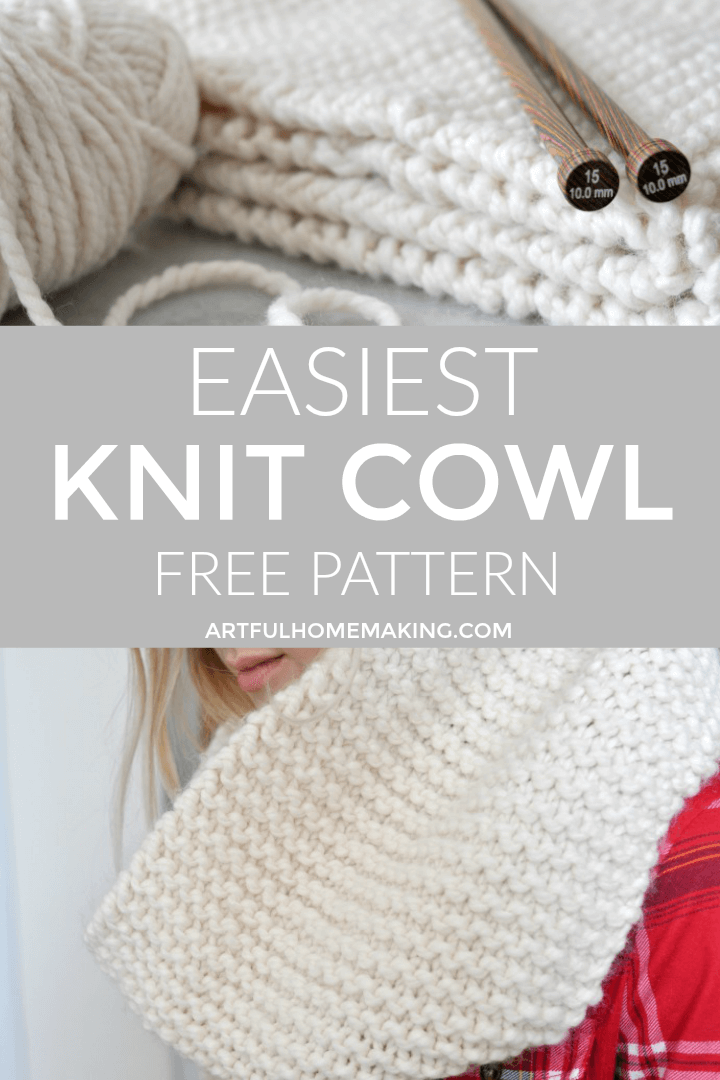 Disclosure: This post contains affiliate links. Read my full disclosure here. Sharing here.