Creative ways to save money when you're on a tight budget. After living on one income for many years of our marriage, we've learned how to be frugal. Check out these money-saving ideas!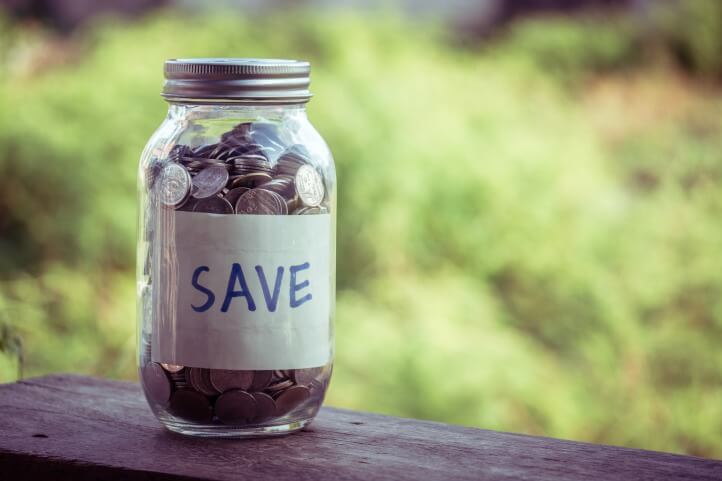 Ways to Save Money
There are so many unique ways to spend less and save more. Here are some of the things we've done through the years to save money.
Some of these ways to save money are probably pretty obvious, and others may be a bit more creative. And some might even sound crazy!
RELATED: How to Survive on One Income
This post contains affiliate links, which means I may make a small commission at no extra cost to you. As an Amazon Associate I earn from qualifying purchases. Read my disclosure here.
1. Cook From Scratch
Cooking your own food from scratch is one of the easiest ways to save money.
2. Cut Your Own Hair
You can save so much money by cutting your own hair! I've been cutting my own for many years. I literally went for almost 20 years without setting foot in a salon!
I started cutting my husband's hair around 20 years ago, and then started cutting the rest of our family's hair.
With a simple hair cutting kit like this one, we've saved so much money through the years by doing our own haircuts!
3. Sew Your Own Clothes
Sewing can save money if you already have the fabric or you have a good source for inexpensive fabric. You can also use sheets for some sewing projects.
4. Use Wool Dryer Balls
Add some wool dryer balls to your dryer, and it can save on the time it takes to dry a load of clothes. They're also super easy and fun to make (learn how here)!
RELATED: How to Make Wool Dryer Balls
5. Use Cloth Diapers
If you have children in diapers, consider switching to cloth. This is a great way to save money on diapers! I used cloth diapers with two of my babies, and it wasn't as complicated as it sounds. I ended up loving it! Here's a great starter pack.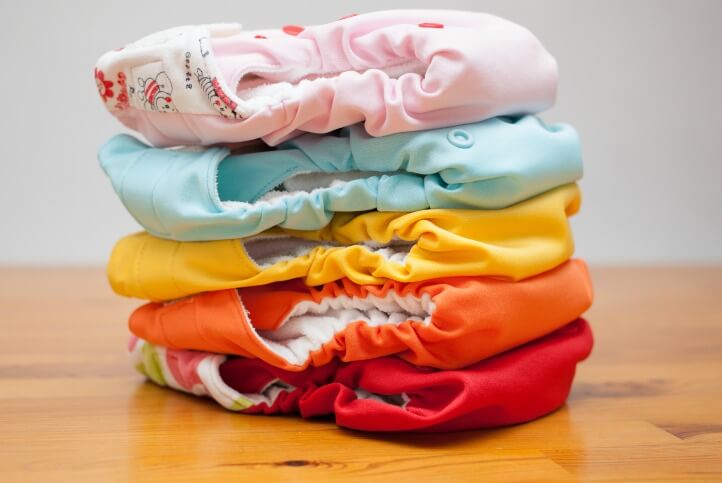 6. Try Cloth Pads
While we're on the subject of cloth, have you ever considered cloth pads? You can read more about them here.
7. Breastfeed Your Baby
Again, for those of you with babies, consider breastfeeding if possible. There are so many benefits, in addition to saving money.
8. Eat More Meatless Meals
Meat can be expensive, so including more meatless meals in your diet can save money. This easy recipe for Caribbean Beans and Rice is one of our favorites.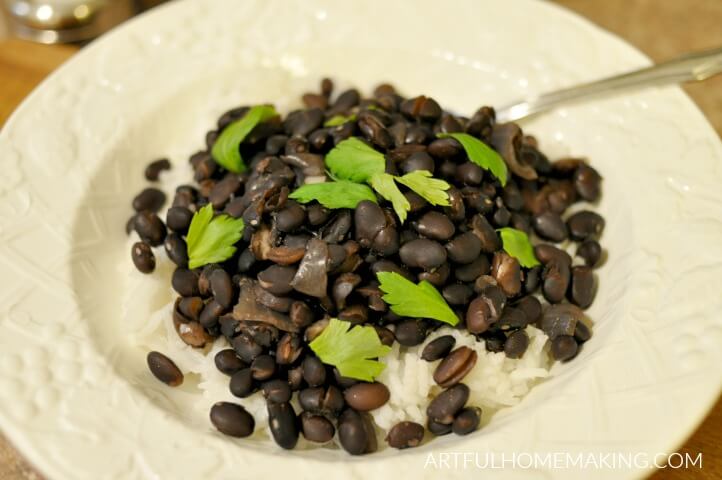 9. Make Your Own Hand Soap
This is a really simple recipe for foaming hand soap, and it's very cost effective.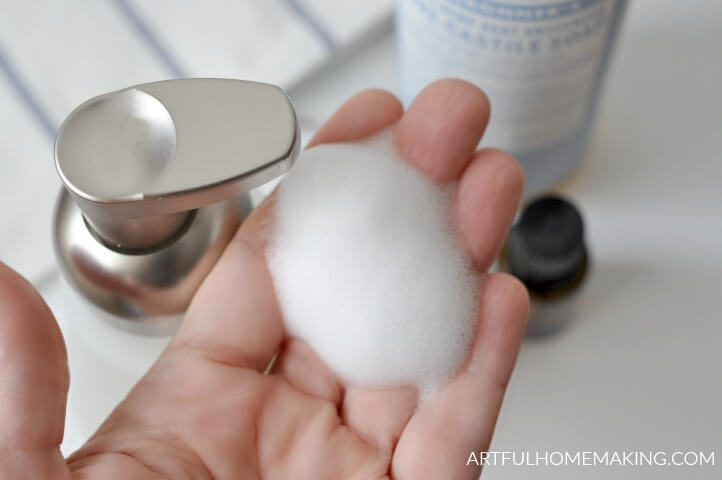 10. Grow Your Own Food
Start a garden and grow as much of your own food as possible! This is one of our favorite ways to save money. We've pretty much always had a garden, ever since the beginning of our marriage over 20 years ago.
RELATED: Tips for Growing Tomatoes in a Home Garden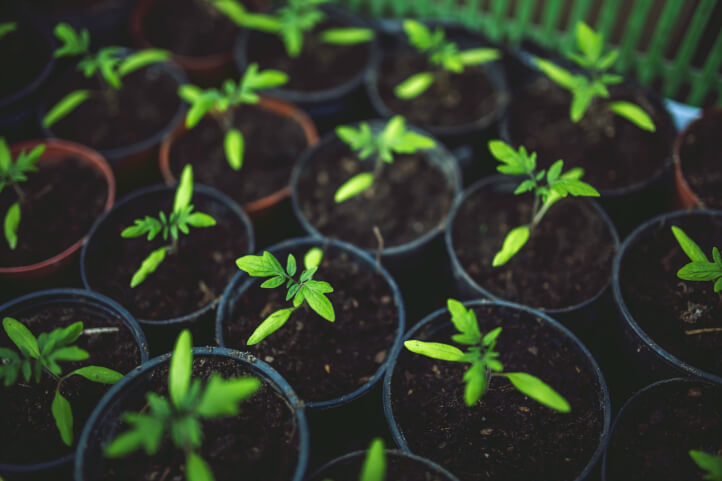 11. Shop at Discount Grocery Stores
Rather than just shopping at one store, we always seek out discount grocery stores. These are often a great source for canned goods, cleaning supplies, and dry goods like rice and beans.
12. Shop Your Pantry
This is probably obvious, but one of the best ways to save money is to just use what you have in your pantry.
Look at what you have available, and come up with some simple, frugal meals to make with those ingredients.
13. Reuse and Recycle
Look at the items you already have and consider what "new" thing you could make out of them. There are often lots of ways to reuse an item.
Clothes are especially fun to repurpose, if you have some basic sewing skills. For example, you could turn a ladies skirt into a child's skirt!
Or, make pajamas out of bed sheets, or cut up old clothing to make quilts. The possibilities are limitless!
14. Learn to DIY
As much as possible, learn how to make things and do things yourself. You can make your own household products, sew your clothes, and do projects like this kitchen backsplash. Plus, besides saving money, it's fun!
15. Make Your Own Coffee
If you're a coffee drinker, skip the trip to the coffee shop and make coffee at home. You can also try some of these Starbucks copycat recipes to help you get that coffee shop vibe!
16. Drink Water
Most of the time, we just drink water with our meals. Occasionally we have tea or coffee. And sometimes we find carbonated flavored water at the discount grocery store. But it's mostly just water.
17. Make Your Own Cleaning Products
Making your own DIY cleaning products is easy and fun! Here are a few recipes to get you started.
18. Wash Clothes in Cold Water
This can save on your energy bill.
19. Use a Clothesline
Use a clothesline or drying rack like this one to dry your clothes.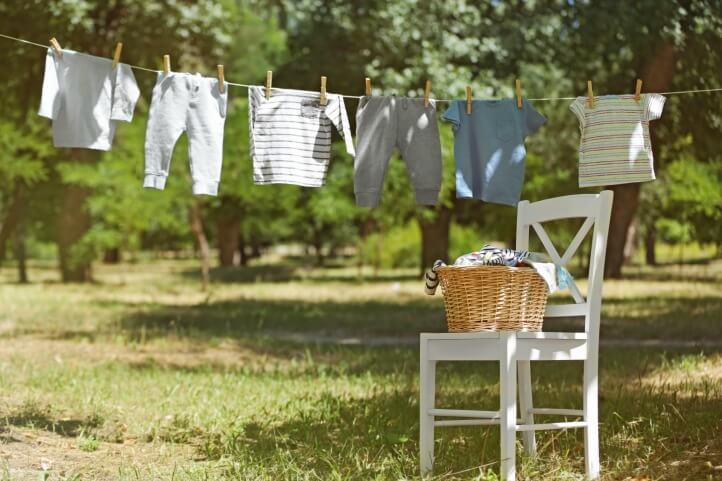 20. Cancel Unnecessary Subscriptions
If you have any unnecessary subscriptions or memberships, cancel them to save more money.
21. Borrow Items When Possible
If there's something you need for just one project, and you know someone who owns that item, consider asking to borrow it.
Borrowing books from the library that you won't read more than once is another great way to save.
22. Take Shorter Showers
Try to shorten the duration of your showers. (If it's an option, you could also consider taking fewer showers.)
23. Only Wash Full Loads of Clothes
Wait until you have a full load before you run your washing machine.
24. Buy Generic to Save Money
When you have a choice, pick the generic brand at the grocery store. The quality is usually the same as the name brands, but you'll save just by doing this one thing!
25. Wash and Reuse Plastic Bags
For many years, we washed and reused plastic zipper bags.
26. Use a Prepaid Cellphone Plan
Several of our family members have saved lots of money this way.
27. Stay Home for Date Night
Rather than going out, there are plenty of creative and fun things you can do for an at-home date night. Try some of these stay-at-home date night ideas!
28. Designate a Change Jar
We don't have a lot of change these days, but in the early days of our marriage, we always used a change jar. Just put a jar on your dresser (or wherever you empty your pockets), and drop all your loose change in there. One year we bought many of our Christmas gifts with what we had saved in the jar!
29. Buy in Bulk
It's a great idea to buy in bulk whenever you can. We have a chest freezer and stock up on meat and other items when they're on sale. We also use Azure Standard to buy discount groceries in bulk.
30. Make Handmade Gifts
Whenever you can, try to make handmade gifts. Things like these knitted dishcloths or a sugar scrub are always appreciated and useful.
31. Mend Clothing
Rather than buying new items, fix what you already have on-hand.
32. Make Your Own Toothpaste
It's easy to make your own toothpaste, and it can save money if you have the supplies available. Here's one easy recipe.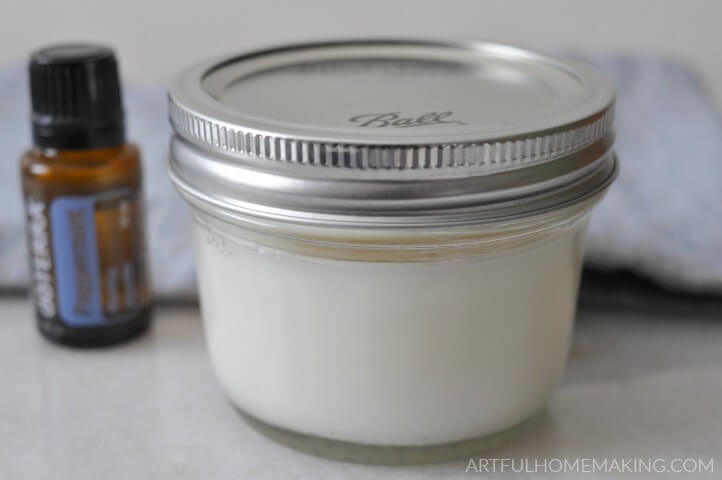 33. Lower the Heat
We keep our thermostat turned down in the winter and just add more layers for warmth.
34. Use the AC Less
If possible, try to use your air conditioner less or not at all.
35. Use Cloth Instead of Toilet Paper
We haven't personally done this (yet!), but I have a good friend who uses cloth wipes in place of toilet paper. She's been doing this for a long time, and she said it's not as gross as it sounds!
Let me know if you have any other ways to save money that I haven't listed here!
Related Posts:
Pin This Post for Later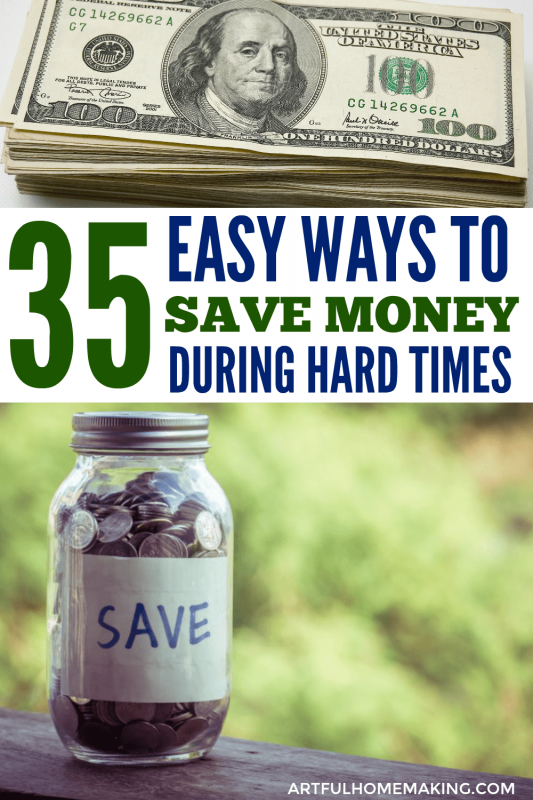 This post contains affiliate links. Read my full disclosure here. Sharing here.