Here's my one word for 2018.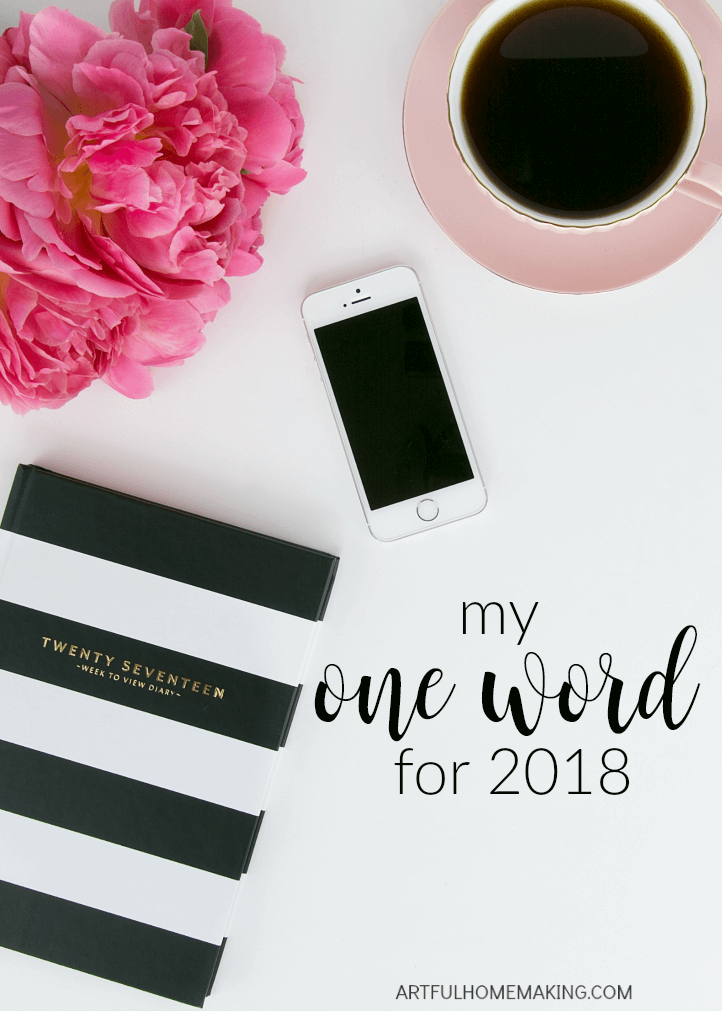 For the past few years I've chosen a word for the year. The idea behind this is that you pick a word to encompass all that you hope your year will be about. Last year's word was cultivate. I really feel like that word fit for 2017.
I spent the year working to cultivate some important goals. As usual, not everything turned out as I had planned, and I didn't accomplish all of my goals, but I did make progress.
This is a page from my 2017 PowerSheets Intentional Goal Planner:
My One Word for 2018
But this year, I found myself pondering a different sort of word. Over and over again in my mind I kept hearing these verses from 2 Peter 1:5-8:
Make every effort to add to your faith goodness; and to goodness, knowledge; and to knowledge, self-control; and to self-control, perseverance; and to perseverance, godliness; and to godliness, mutual affection; and to mutual affection, love. For if you possess these qualities in increasing measure, they will keep you from being ineffective and unproductive in your knowledge of our Lord Jesus Christ.
The word that stood out to me every time I thought of this passage was persevere.
For some reason I had the NIV version in my mind. The ESV, which is what I usually read, translates the word "perseverance" as "steadfastness."
The definition for steadfast is: resolutely or dutifully firm and unwavering.
The synonyms for steadfast are: firm, determined, resolute, relentless, implacable, single-minded, unchanging, unwavering, unhesitating, unfaltering, unswerving, unyielding, unflinching, uncompromising.
Here's the definition of persevere:
persevere

verb

Continue in a course of action even in the face of difficulty or with little or no prospect of success.

synonyms: 

Persist, continue, carry on, go on, keep going, struggle on, be persistent, be determined, keep at it, stand fast, stand firm, hold on, go the distance, stay the course, stop at nothing.
Both steadfast and persevere are great words with very similar meanings, but I related a little bit more to persevere. When I read the definition and synonyms for my word, I just knew it was the right one for 2018.
My one word for 2018 is persevere.
Challenges and Perseverance
You see, this year promises to hold quite a few challenges for me and for our family. Pretty much every year does, but this year I'm feeling it more acutely. 2018 is going to require an extreme level of perseverance.
In fact, if I let myself look only at the circumstances, I feel a bit of trepidation. But with God's grace and help, I know I can persevere.
In all my years of goal-setting and planning, I've realized something. No matter how hard I work, I can't control the outcome. I can only control my own actions, and I can be faithful.
If I come to the end of 2018 and I haven't accomplished all of my goals (which is likely), I only hope I can look back and see that I've been faithful to the vision the Lord has laid out before me.
My goal is to work hard, be focused, and be faithful. And to persevere.
Do you pick a word for the year? If so, I'd love to hear yours!
Recommended Resources
This is my second year to use The PowerSheets Intentional Goal Planner, and I feel like it really helps me stay focused on my goals and priorities.
My husband and I are also using the Goal Guide for Couples. We had fun filling it out together during one of our date nights.
I've also got Lara's new book, Cultivate on my 2018 Book list (coming soon!).
Related Posts:
Grace-Filled Goal Setting for Busy Moms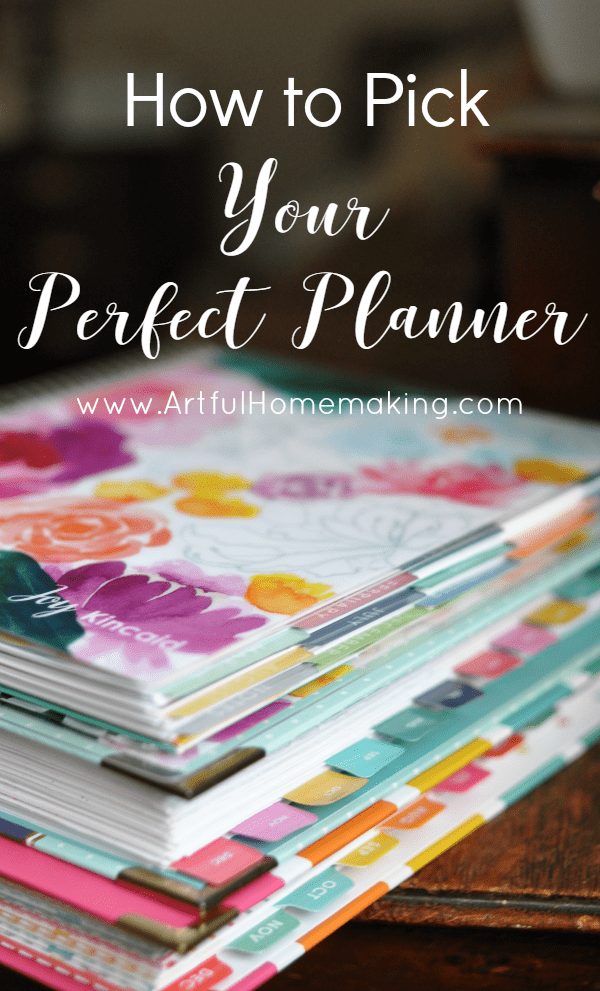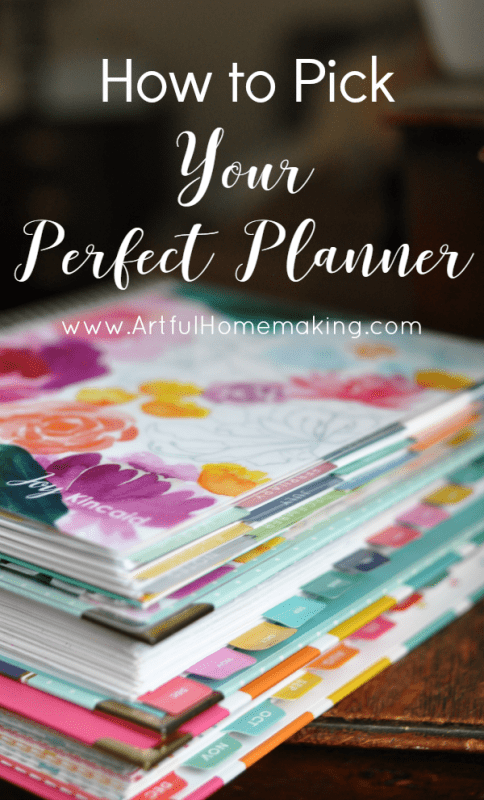 How to Pick Your Perfect Planner
Disclosure: This post includes affiliate links. Read my full disclosure here. Sharing here.