Here's my 2018 book list!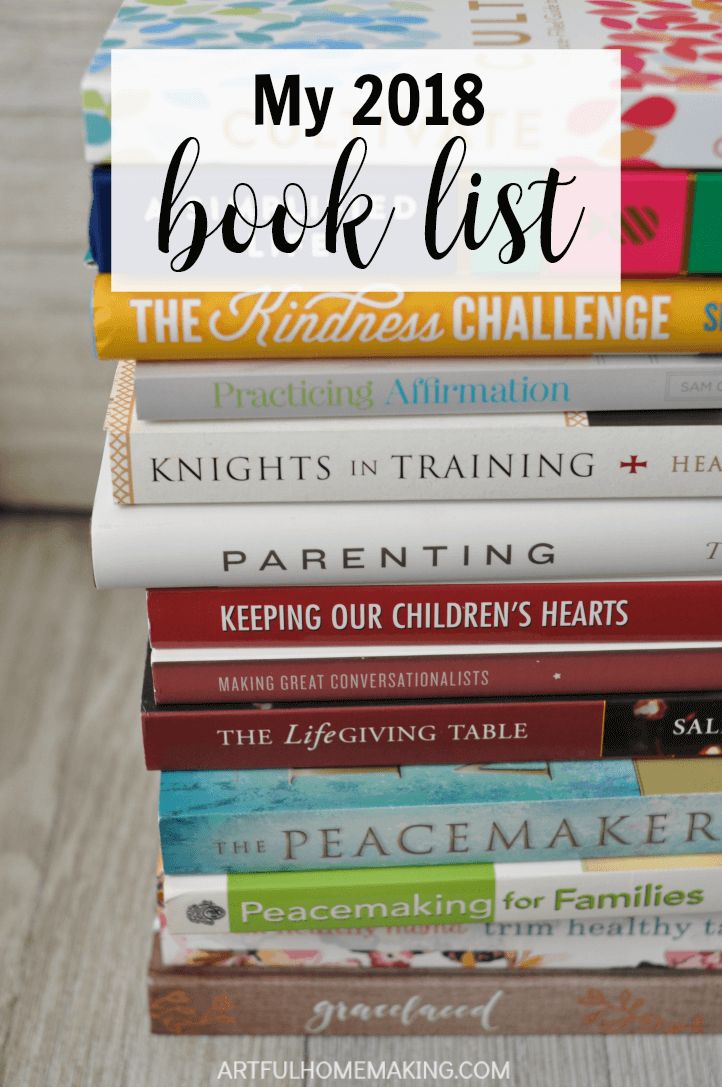 Every year I put together a list of the books I hope to read in the coming year. Regardless of whether I make it through the whole list or not, I love the challenge!
Yesterday I shared my one word for 2018, and today I'm sharing my 2018 book list. You can find last year's book list here.
As usual, some of the books on my list I've read before, and others are completely new to me. The topics range from biblical womanhood to parenting to health.
Some of these books were already on my shelf (some we've had for years), others I received from family members as Christmas gifts, and some were found at used bookstores.
Affiliate links are included below.
My 2018 Book List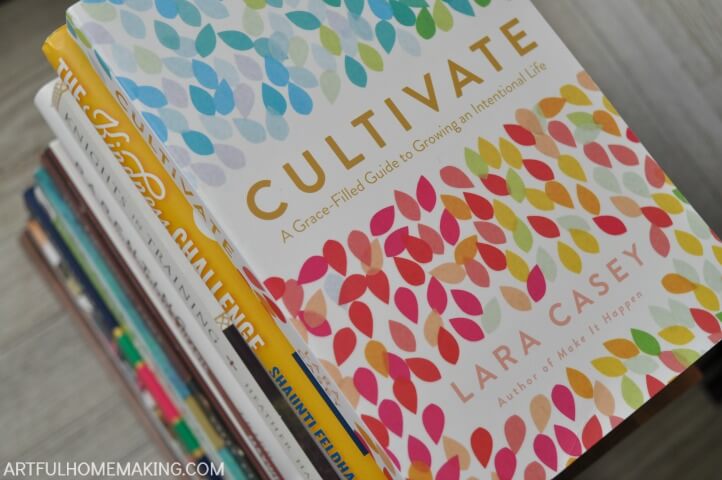 Two Books Per Month
So, those are the main titles on my 2018 book list! I usually try to keep my reading list to a manageable size, and I don't always finish all of them. What often happens is I end up adding more books and then some of the ones I'm less-interested in sort of drop off the list or I'll add them to next year's list.
Since there are a little over 24 books on the list, if I can read at least 2 books per month I might make it! Usually I get more reading done in the winter months since we spend more time inside.
How I Choose Books
Almost every year I include lots of motherhood books and homemaking books on my list. This year was no exception. Except that I have more parenting books than home-focused ones this year.
I try to choose books that will be encouraging and challenging. Books that will help me reach my goals as a wife, mother, and homemaker.
You might notice that some of the books I've chosen are ones typically aimed at younger women/teens (like Girl Defined and This Changes Everything). That's because I'm planning to study those with my daughters this year and I wanted to read them in advance. (I actually already finished reading Girl Defined this week, and it's so good! I highly recommend it, and I can't wait to go through it with my girls.)
What are you reading this year? Have you read any of the books on my list?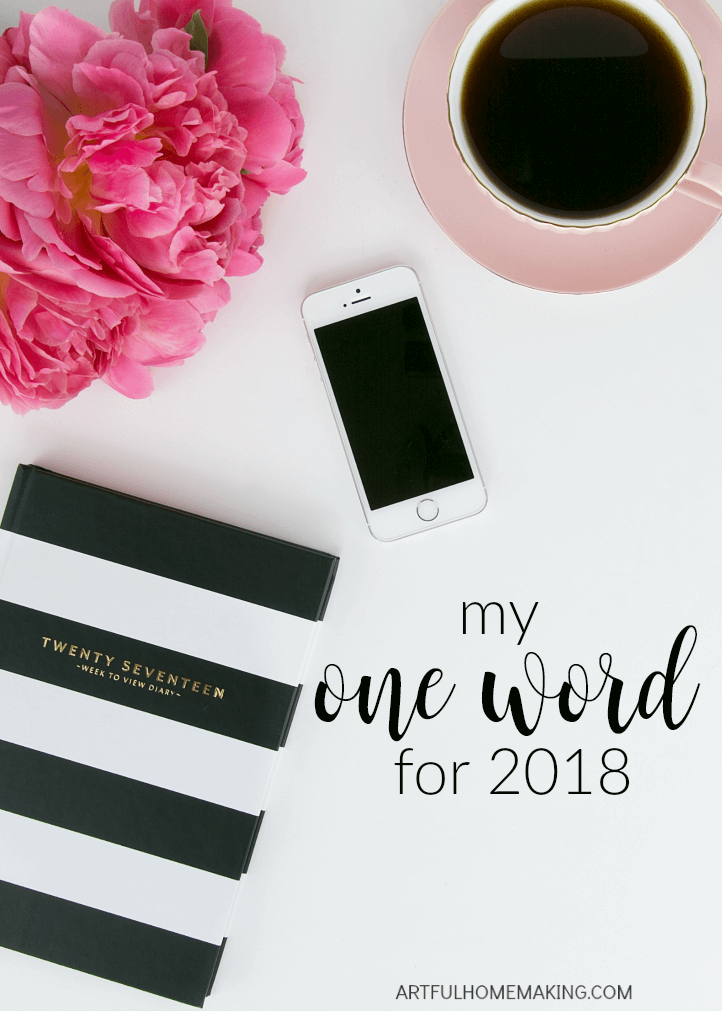 Disclosure: This post includes affiliate links. Read my full disclosure here. Sharing here.