This Japanese linen cross back pinafore apron pattern is my favorite apron pattern ever.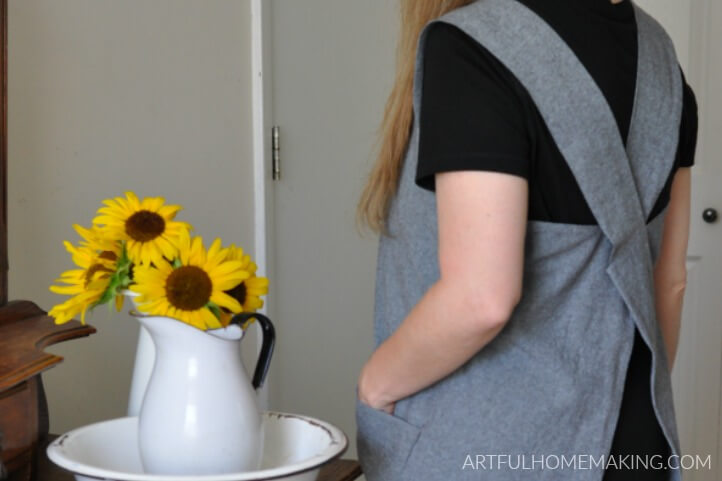 Ever since I first discovered these Japanese style aprons, I've been in love with them.
I knew I had to make one for myself!
This free pinafore apron pattern is the result of my trial and error, and it was worth all the trouble!
Japanese Pinafore Apron Pattern
Sometimes called the Japanese utility apron, this style of pinafore apron lends itself to a variety of situations.
It's perfect for working in the garden, cooking in the kitchen, and any homemaking task.
What is a Pinafore Apron?
One of the things I love best about the pinafore apron is that it doesn't have any ties or fasteners.
You just slip it on over your head and it's ready to wear!
This apron would be so beautiful made out of 100% linen, but I used a linen/cotton blend, as it's more affordable. It's still beautiful!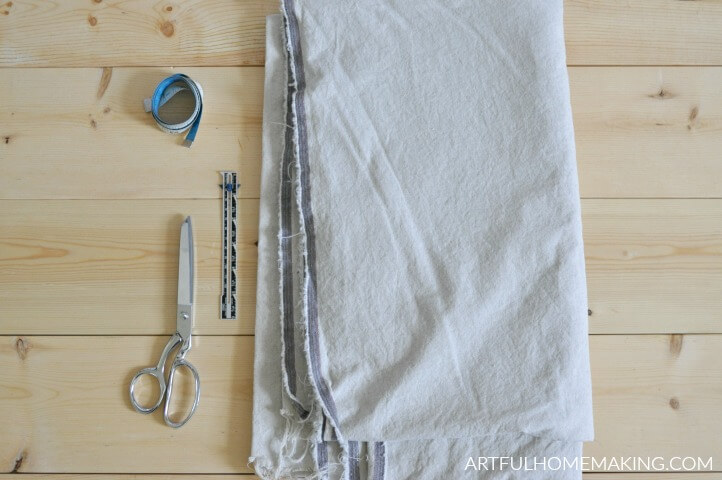 Supplies Needed to Make This Pinafore Apron Pattern
This post contains affiliate links, which means I may make a small commission at no extra cost to you. Read my disclosure here.
Here are the supplies you'll need to make this pinafore apron pattern.
Watch the Pinafore Apron Pattern Video
How to Make a Japanese Linen Cross Back Apron
This DIY apron pattern uses some basic measurements and basic stitches. But I wouldn't necessarily recommend it for beginners.
Even though it's a pretty basic concept, if you're not already familiar with sewing terms and techniques, some of the instructions might seem confusing.
That said, if you're an ambitious beginner willing to try something new, go for it!
Before getting started, go ahead and pre-wash your fabric to avoid shrinkage later. I also iron my fabric if it's very wrinkled after coming out of the dryer. This makes it easier to work with.
Take Your Measurements
First, you'll want to take some basic measurements.
Measure right above your bust and add 5-6 inches to this measurement for wearing ease after sewing.
To find the apron length, put the measuring tape above your bust (where you measured originally) and let it hang down, and decide how long you'd like your apron to be. Add 3″ to this measurement for the hem.
As an example, here are my measurements. My above-bust measurement was 38″, and I added 5″, which brought my width measurement to 43″.
For the length, I decided on 30″ + 3″ which gave me 33″. So I cut my main apron body piece 43″ x 33″.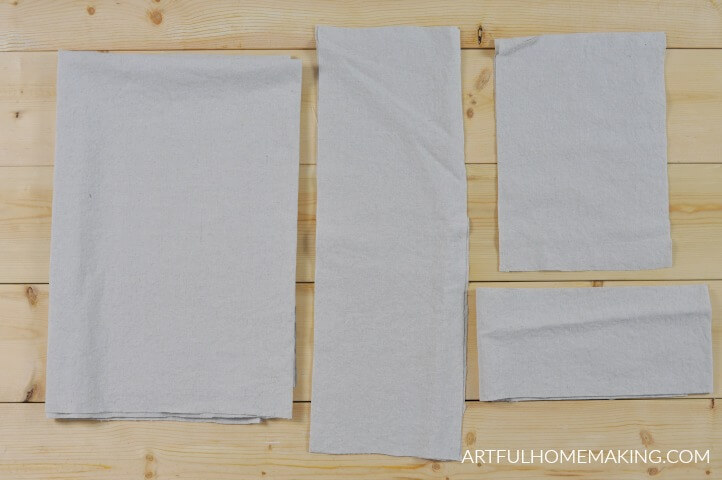 Cut Out Your Apron Pieces
Here's a list of all the pieces you'll need to cut out for your apron.
Cut One Apron Body Piece using the measurements you took above. My apron body piece was 43″ wide x 33″ long.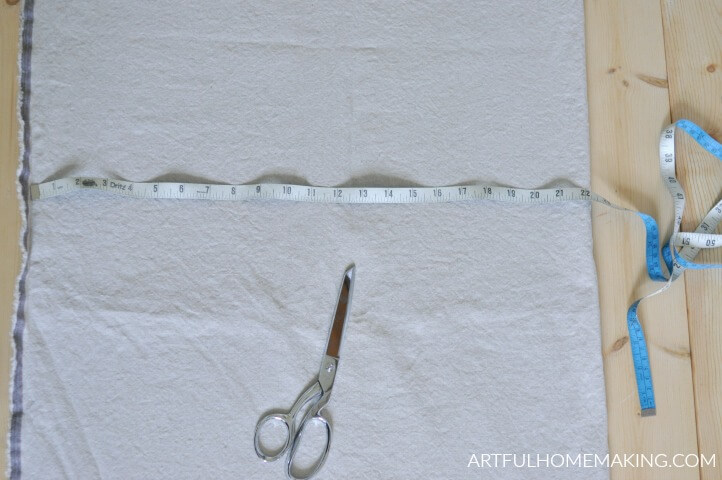 Cut 1 Apron Facing: Cut a strip of fabric for your apron facing. Make it the width of your apron and 5″ long. My apron facing (using the above measurements) was 43″ wide x 5″ long.
Cut Two Straps: 20″ x 7″ (straps are 20″ long by 7″ wide)
Cut 2 Pockets: 11″ x 8″ (pockets are 11″ long by 8″ wide)
How to Sew a Japanese Pinafore Apron
There are a lot of steps to making this apron, as I've tried to be as detailed as possible. Don't be intimidated by all the steps. Just take them one at a time!
I highly recommend checking out the video that I made to go along with this pattern. (Find the video above.) I didn't get all the steps filmed, but I still think it's helpful, especially when it comes to attaching the straps.
1. On the apron body, turn hem up 1/2″ and press. Turn up another 2″ and press well. Pin hem in place and sew along folded edge. Press hem.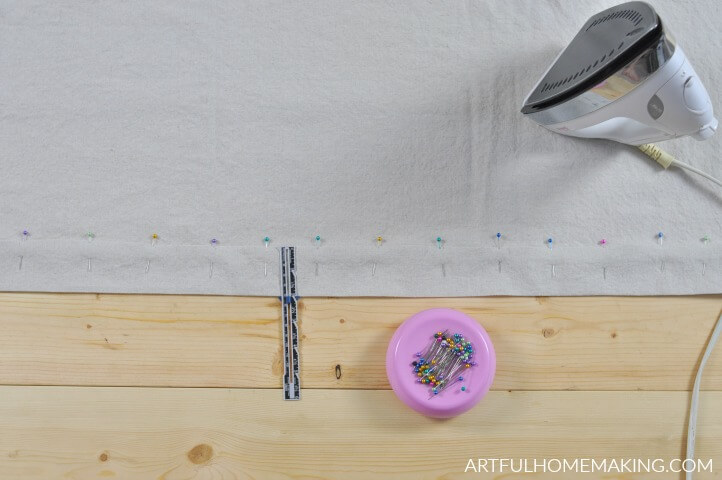 2. Turn under apron sides 1/2″ and press. Then fold over again 1/2″ and press. Don't sew this hem yet. Set apron body aside.
3. On apron facing piece, turn under 1/2″ on one long edge and press. Set aside.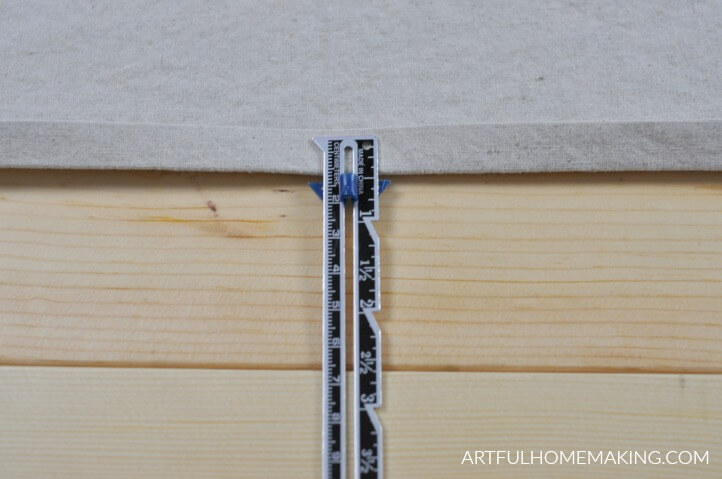 Sewing and Attaching the Straps
This is the part where watching the video (above) would be helpful. It might help give you a visual of how the cross-back goes together.
4. Sew the straps. Fold one strap piece in half lengthwise (right sides together if your fabric has a printed side) and sew with a 1/2″ seam. Trim seam to 1/4″. Turn fabric right side out (using a large safety pin attached to one end)  and press seam (I leave the seam on the edge of the strap). Repeat these steps with the other strap.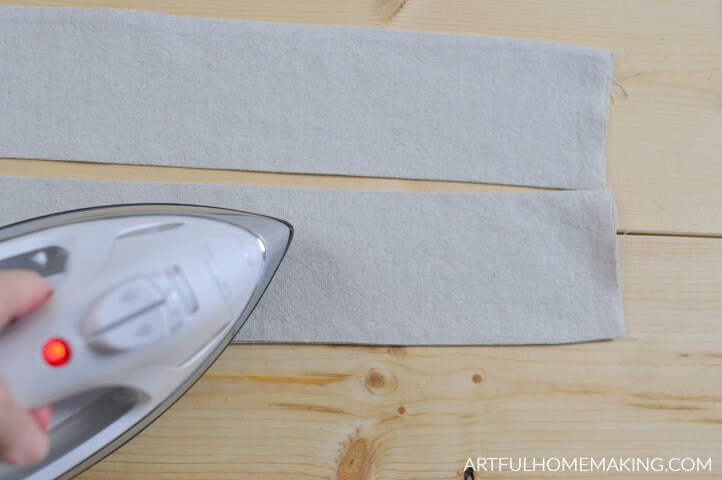 5. Lay apron body piece right side up. Take one strap and pin 1″ away from the raw edge of the apron body at top left side of fabric. Repeat with other strap so both are pinned on.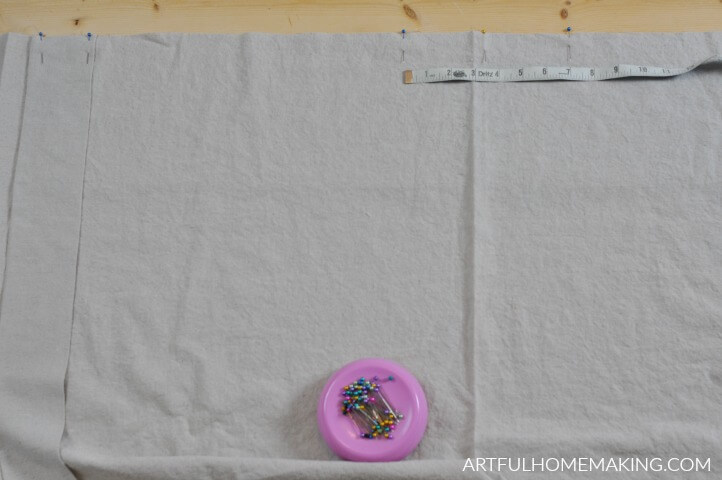 6. Fold apron in half and mark center front with a pin at the top of the apron. Using a measuring tape, mark about 7″ at center front of apron. Put a pin at the beginning and end of the 7″ so your straps will be about 7″ apart.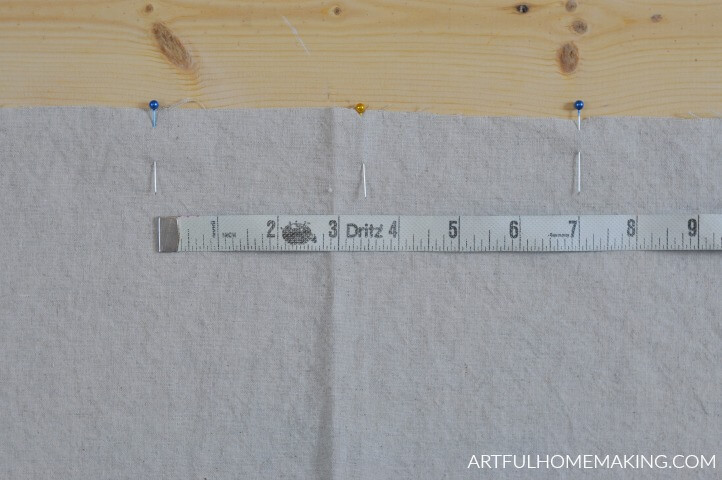 7. Lay apron body face up in front of you. Take the strap on the right and cross it over, bringing it to the front opposite side and pin. Repeat with the other strap, crossing it over and pinning it to the front. The apron straps should be about 7″ apart in the center front. (Please see the example in the video, as it's easier to show this than to explain it in writing.)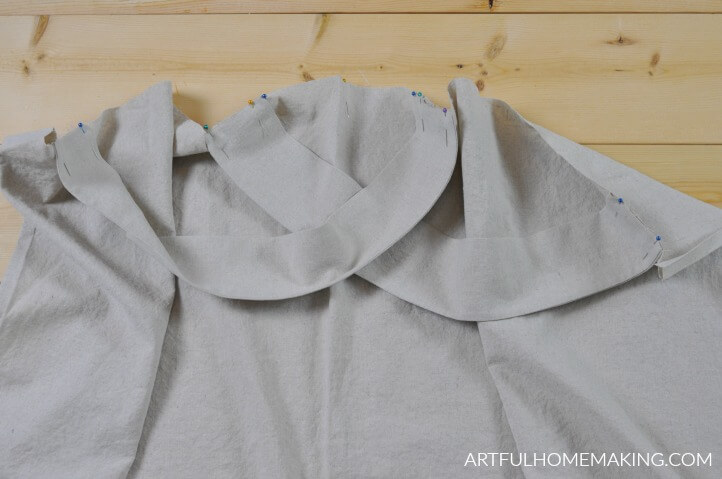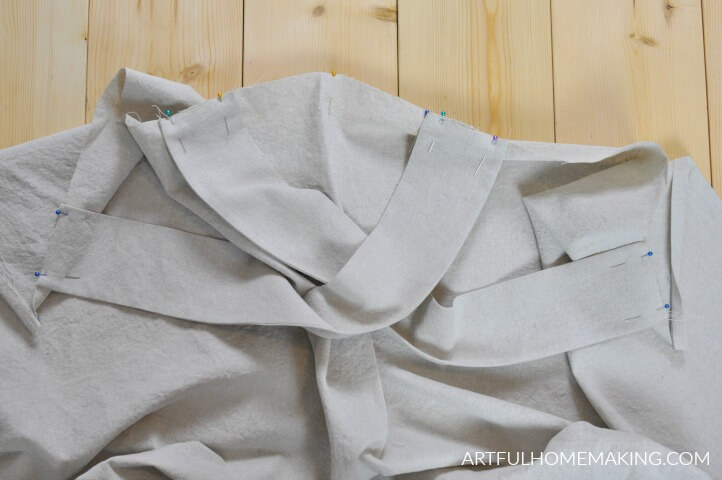 8. Baste straps in place using a 1/4″ seam allowance.
9. Try the apron on and make sure the strap placement is correct and neither strap is twisted.
Sew on the Apron Facing
10. Lay apron body right side up. Lay apron facing over the top of the apron body (right sides together) and pin in place. Stitch apron facing to apron body, using a 1/2″ seam allowance. Trim seam to 1/4″. On inside, press seam up toward top of apron.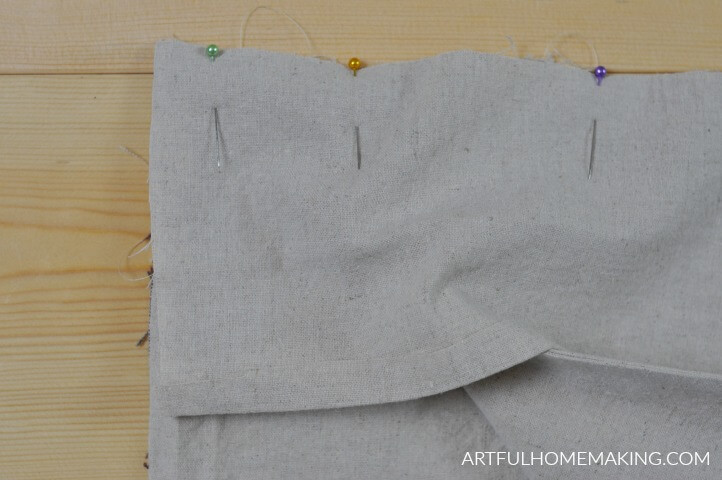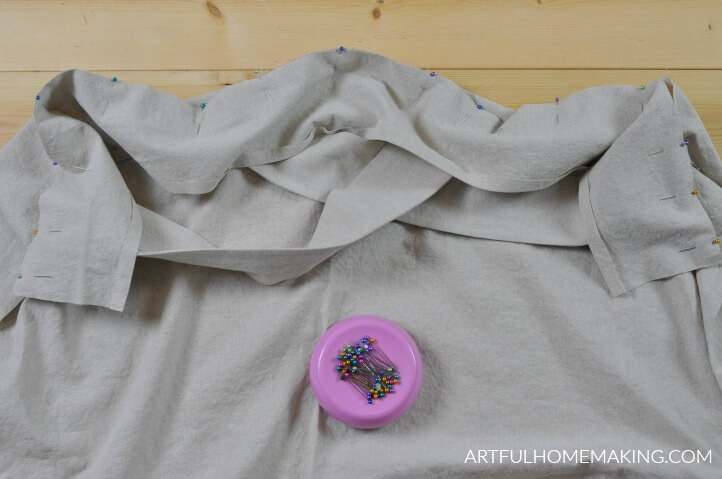 11. Turn apron facing to inside of apron, and press apron facing down, making sure the edge you turned under earlier is still nicely pressed.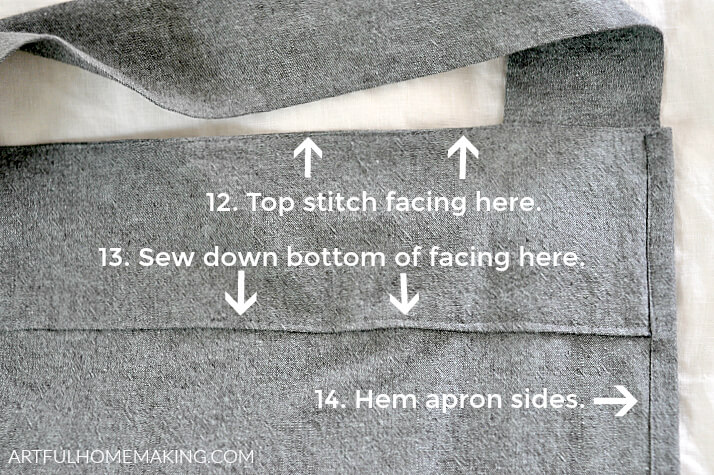 12. Top stitch along the top edge of the apron.
13. Sew down the folded under edge (the bottom edge) of apron facing close to the edge of the fold.
14. Hem apron sides by sewing along previously folded 1″ (that you folded under and pressed in an earlier step).
Make and Sew on Apron Pockets
15. Make pockets. Turn under 1/2″ on pocket top.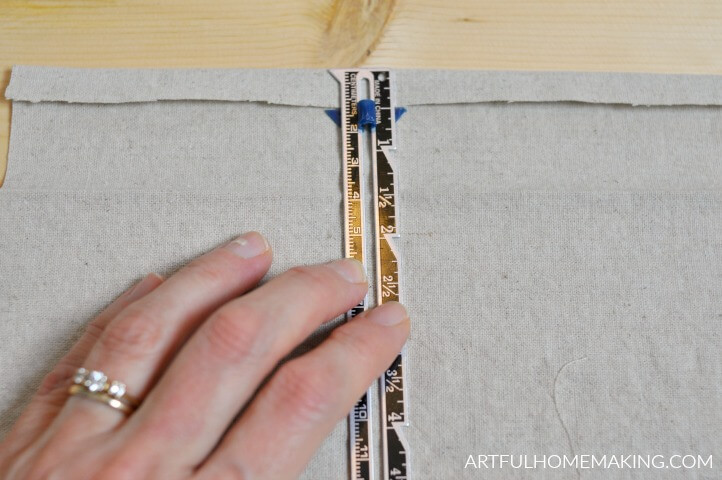 Fold again at 1 1/2″ with right sides together.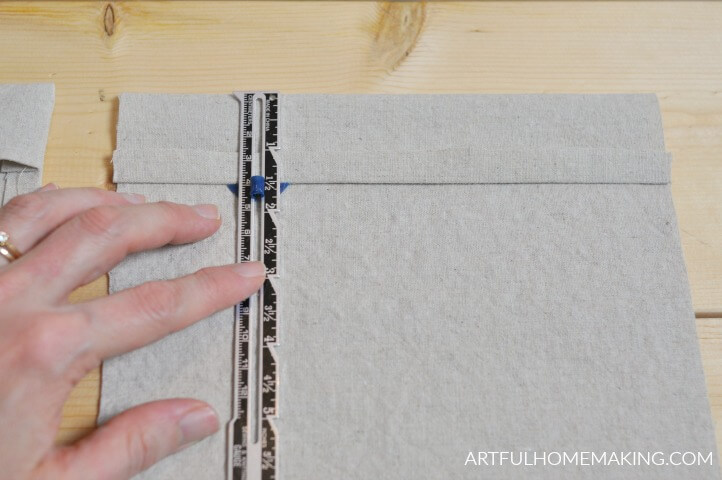 Stitch top down with a 1/2″ seam allowance.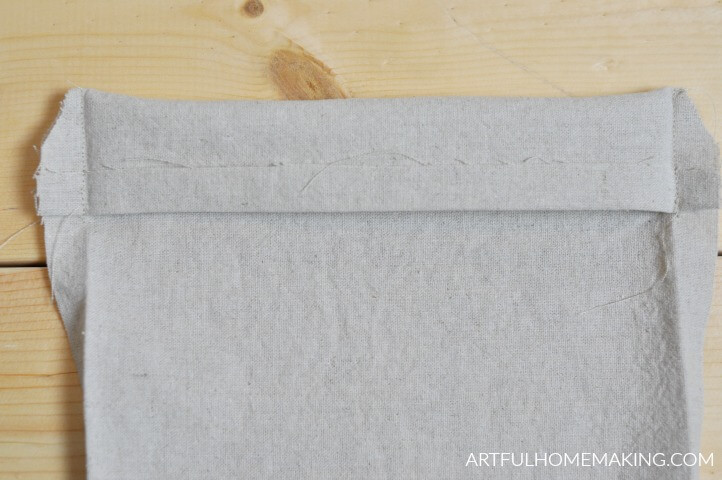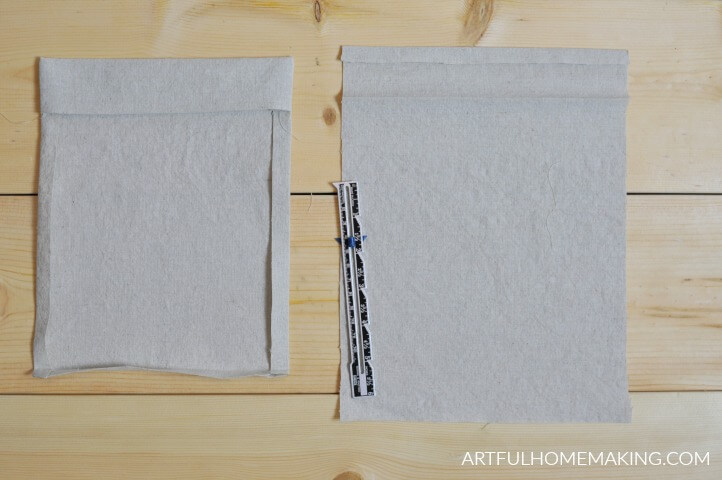 16. Trim corners diagonally and turn pocket right side out.
Press sides of pocket under 1/2″ and then fold bottom up 1/2″ and press. Top stitch top of pocket fold.
Repeat steps for other pocket.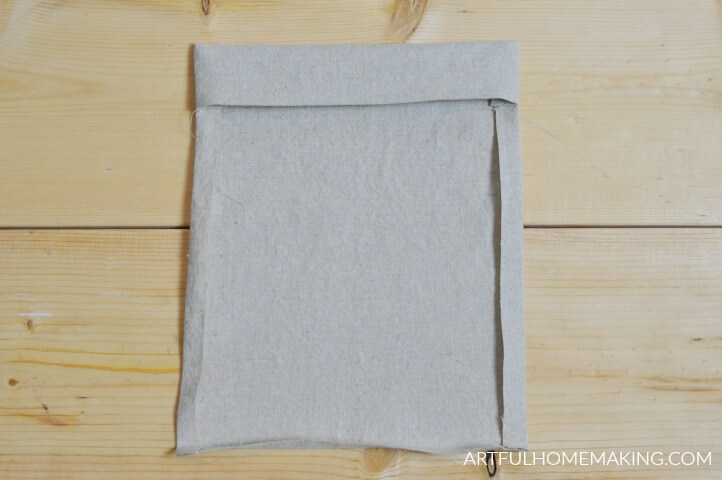 17. Try apron on and decide where to put the pockets. I outline where I want the pockets to be with pins. I put mine about 11″ from the bottom and about 8 1/2″ from the sides of the apron.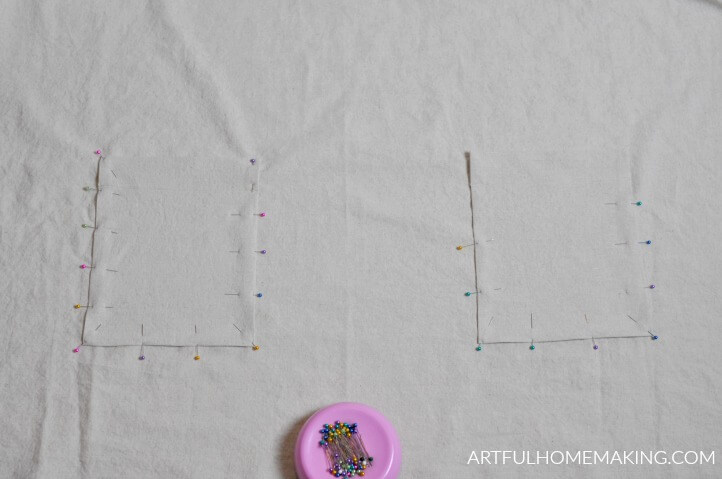 18. Pin pockets to apron. Stitch pockets down around each side and bottom, leaving the top edge open.
Finishing Your Pinafore Apron
19. Cut off all loose threads and press apron again. You're done!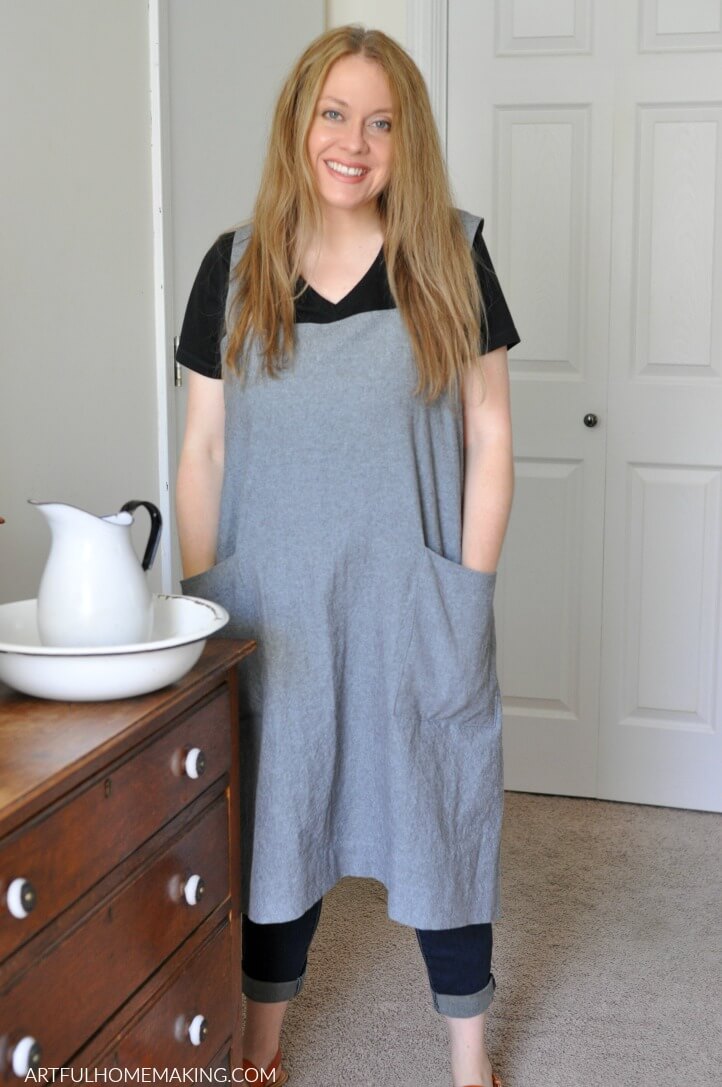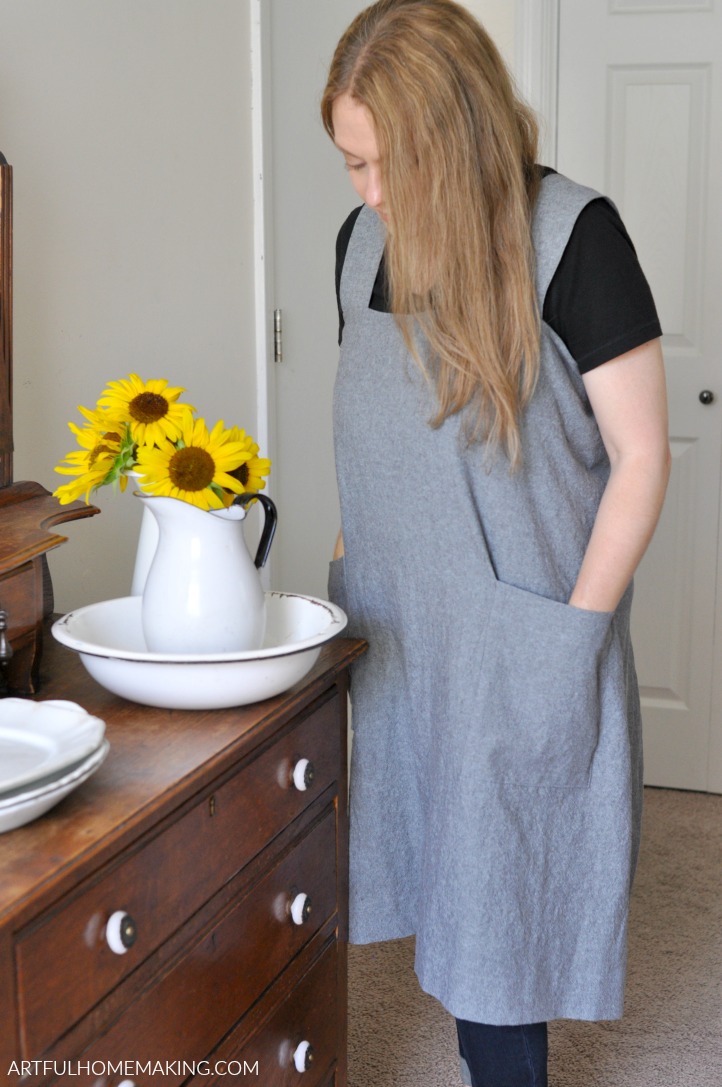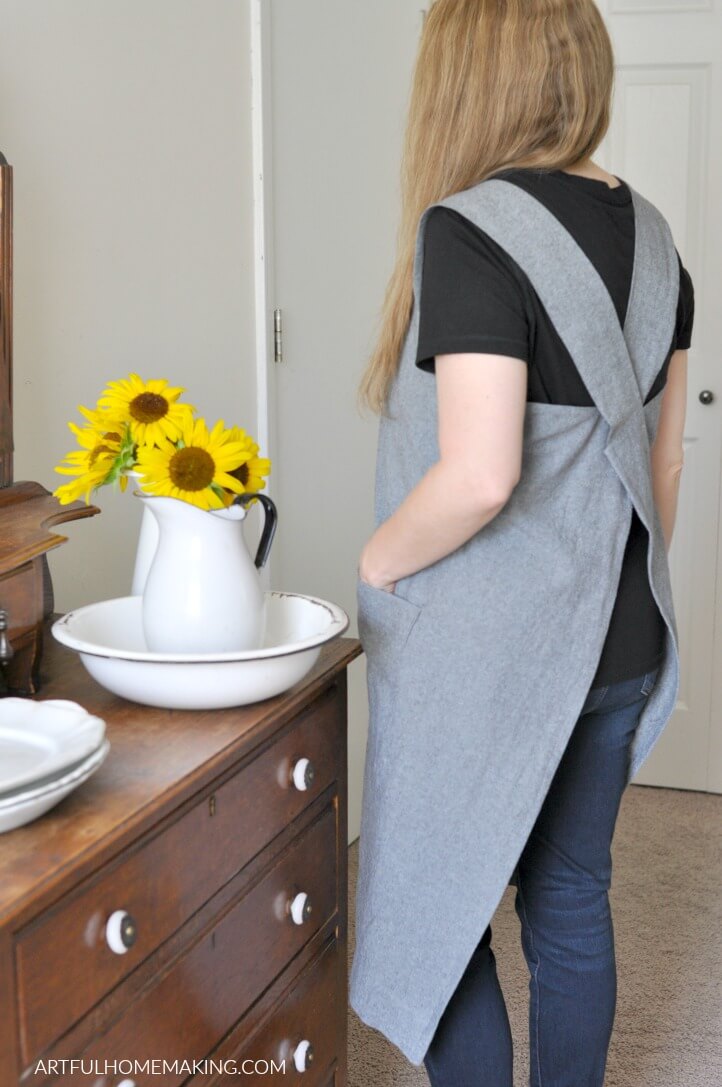 Shop the Supplies for This Project
Pin This Post for Later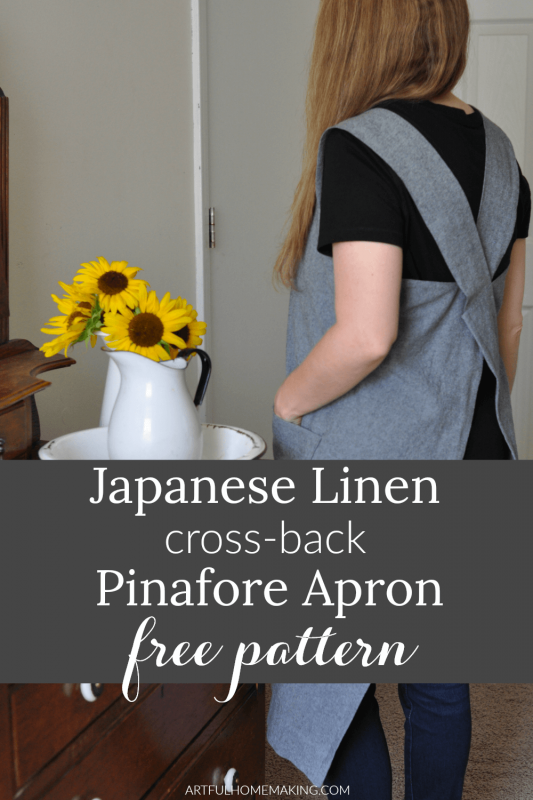 This post contains affiliate links, which means I make a small commission at no extra cost to you. Read my disclosure here. Sharing here.