Our homeschool curriculum choices for the 2019-2020 school year. This will be our 17th year of homeschooling!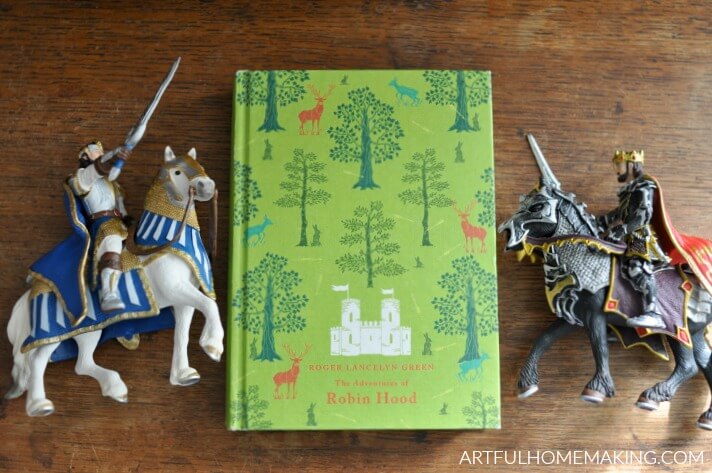 I can't believe we're entering our 17th year of home education.
The years flew by so fast! (I've noticed I'm saying that more and more these days.)
So, what does it look like when you've been homeschooling for such a long time?
Well, I'm sure it looks different for everyone. For us, our two oldest daughters have graduated.
This year we will just have three students in our homeschool. They'll be in 10th, 8th, and 4th grades.
I'm kind of struggling with a little feeling of sadness that everything has to change. I honestly miss the days when we were all gathered around the table together.
Things are a lot more peaceful these days now that we aren't balancing babies and toddlers along with our homeschooling. But I sure do miss having little ones in the house!
Related Post: How to Keep Little Ones Busy
So, for our family, our homeschool days are pretty peaceful since everyone is older and able to work mostly independently. I do have a daily teaching time scheduled with my youngest still, and I'm thankful for that.
This year our homeschool curriculum choices were largely influenced by a desire to save money and use what we already had.
A lot of the curriculum we'll be using this year was already on our shelves from previous years.
This post contains affiliate links, which means I make a small commission at no extra cost to you. Read my disclosure here.
My Homeschool Planner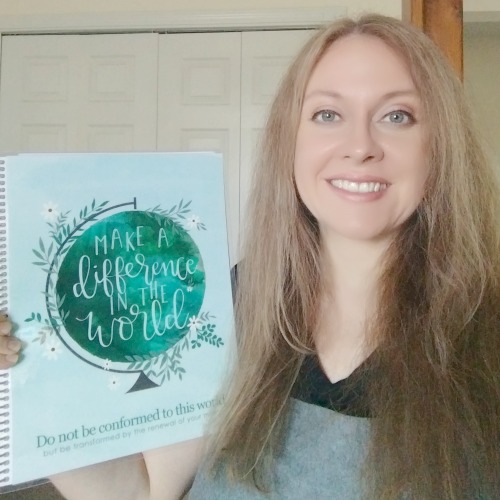 As usual, I'm using an Erin Condren Teacher Lesson Planner to organize and plan everything. I've written about this planner several times before.
(If you create an account with Erin Condren here, you can get a $10 off coupon to use on your first order.)
I still love using these planners.
Here's how I modify the Erin Condren planner to work for my homeschool planning needs.
This year I also added in this Charlotte Mason homeschool planner (read my review of it here).
The verse I chose for inspiration this year is Romans 12:2.
Do not be conformed to this world, but be transformed by the renewal of your mind.
Homeschool Curriculum Choices
I've shared before how our family tends to lean toward a Charlotte Mason educational philosophy. But we also blend in some classical. We tend to be pretty eclectic in a lot of ways.
As my children have grown older, I find that I'm relying more on resources they can use independently. I still try to find books/texts that would fall into the "living books" category.
Related Post: My Favorite Charlotte Mason Resources
And I really, really don't want to ever let go of picture books and dress up!
Watch the Video
So, even when our kids enter high school age, we keep on reading aloud and investing in fun historical costumes.
History
This year we're going to be studying Medieval history. I considered many different options for our history curriculum, but I finally settled on Tapestry of Grace.

We used Tapestry of Grace the last time we went through this historical time period (three years ago).
There are lots of things that I love about TOG, and we already have all the books we used last time, so it was also an economical choice for us.
In addition to some of the books listed in the Tapestry of Grace guide, I'm also using a book list I created myself from various sources.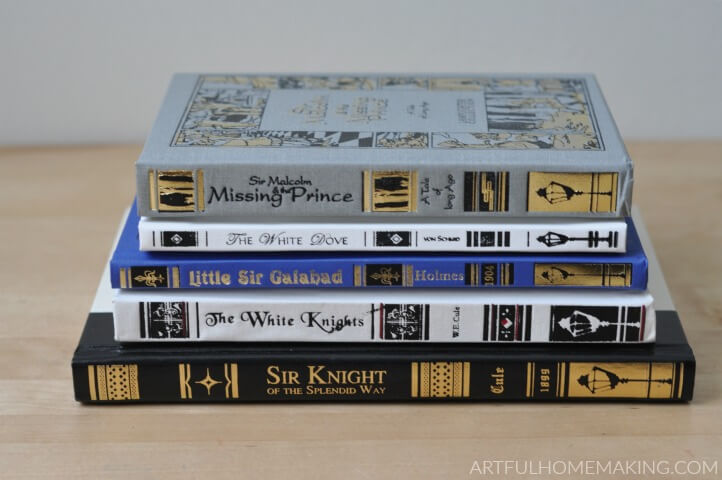 And, we'll be using A Castle with Many Rooms as our history spine this year.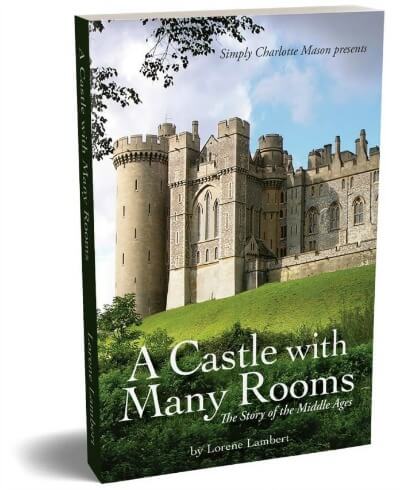 We're also going to be listening to the Story of the World Volume 2 audio CDs whenever we're on road trips (at least once a month).
We're also going to be using this resource alongside everything else: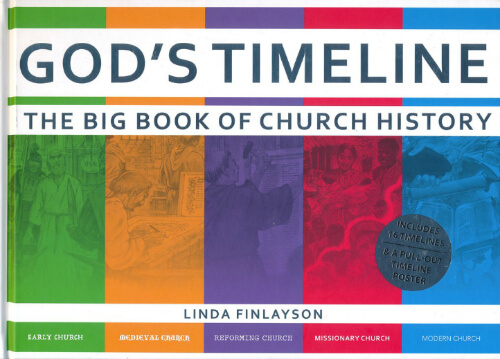 Geography
For geography, we're going to be using the geography suggestions in the Tapestry of Grace manual.
And, of course we're going to be using Pin It! Maps again. Especially focusing on the Europe and World maps this time around.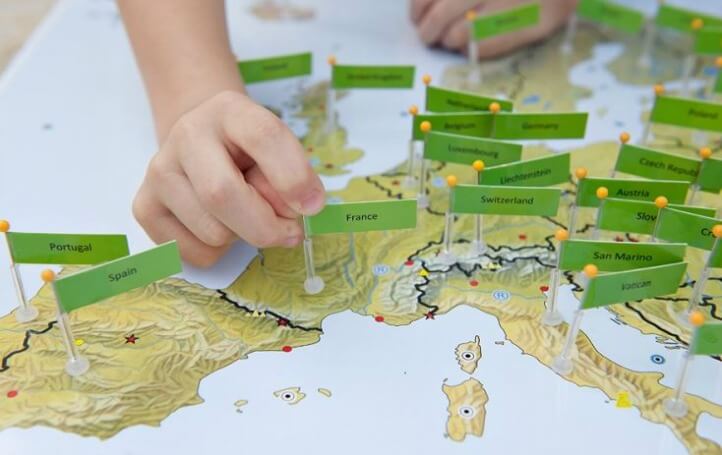 All ages benefit from and love these maps!
Read my reviews of Pin It! Maps here and here.
Math
For math this year we're going to stick with our tried-and-true math curriculum of the past 6 years, Teaching Textbooks. This will be our 7th year using it!
For  younger children, I love Right Start Math. I used it with my youngest, and I continue to use the games and hands-on activities.
Read my review of Teaching Textbooks here.
Science
For science, my 10th grader will be using this Master Books astronomy bundle.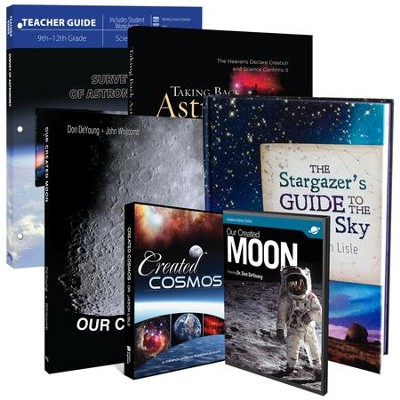 My 4th grader will be using Apologia's Exploring Creation with Astronomy.
And my 8th grader will be using Apologia's Exploring Creation with General Science.
We have the older editions of these Apologia books because we've used them for years.
Nature Study
When we do nature study, we'll continue to go through Exploring Nature with Children. Read my review of it here.
Writing
This year we're going to be using Writing with Skill. I had planned to use it last year, but then we didn't end up using it.
Yay for already having the books on our shelves!
Grammar
We'll be sticking with Easy Grammar for my two oldest.
My youngest will be using Master Books' Language Lessons for a Living Education. We've never used this before, so I'm interested to see how he likes it.
Art
For picture study, we'll be again using Simply Charlotte Mason's Picture Study Portfolios. We've been using these for years.
For actual art lessons, we'll be using these free watercolor art lessons.

We used this last year and loved the lessons. I learned so much! And, they're free!
Music
This year we're continuing on with the Beautiful Feet Books History of Classical Music program that we started last year.
We love this curriculum, and I highly recommend it! And it's totally okay to take two years with it. 🙂 It's worth savoring slowly.
One of my older daughters is very accomplished at piano, and she's going to be teaching piano lessons to my youngest. I'm so excited for this! She's going to be using this set of piano books to teach him.
I love the fact that my house is regularly filled with beautiful classical piano music.
Handicrafts
Here are some of the handicraft skills we're going to be working on:
Evening Time
So, after years and years of planning morning time (which we used to call "Circle Time" when our children were all little), I realized it wasn't working anymore.
With all the health issues my husband and I have been dealing with the past year, weird work hours, and adult children's schedules, it just wasn't working to have morning time.
So, we're now having Evening Time. And, it's working!
We basically combined what I was always hoping to accomplish with morning time with our regular family worship time. And, it's working out well for us.
I made binders for our Evening Time, which include:
Our family vision statement and the verses that go with that
Hymns we're learning with Happy Hymnody's Hymn of the Month
Family favorite hymns
Creeds (Apostle's Creed and Nicene Creed)
Bible verses to memorize
Other things to memorize, such as poems and helpful sayings
A New Homeschool Year
We're planning to start easing into our new homeschool routine next week. A lot of our start time depends on when our new books arrive, as we don't have them all yet. Everyone's excited for new books!
Thanks so much for stopping by and reading about our homeschool curriculum choices for this coming year!
Related Posts:
Pin This Post for Later
This post contains affiliate links, which means I make a small commission at no extra cost to you. Read my disclosure here. Sharing here.