My favorite all natural cleaning supplies for cleaning house and where to get them.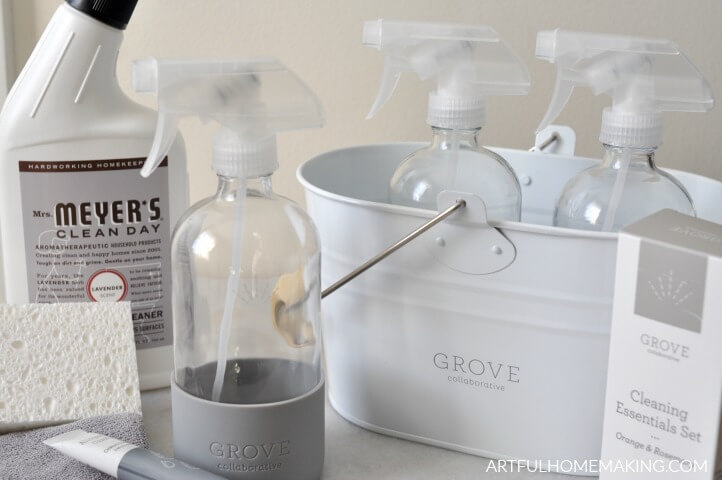 Even though I love making all natural DIY cleaning products, I don't always have time to make my own.
Thankfully, these days you don't have to make your own all the time. There are lots of green cleaning supplies available for purchase.
Today I'm going to share which products are my favorite, and where you can get them at a good price!
This post contains affiliate links, which means I may make a small commission at no cost to you. Read my full disclosure here.
All Natural Cleaning Supplies
I try to keep it simple in our home by just keeping some basic, all natural and effective cleaning supplies on hand. Here are my favorites.
For the past few years, whenever I don't have time to make my own, I get my cleaning supplies from Grove Collaborative.
They carry all natural cleaning supplies at an affordable price, and I love the ease of just being able to place a monthly order with them.
One of my favorite items from Grove is their white cleaning caddy, which is where I store my main cleaning products.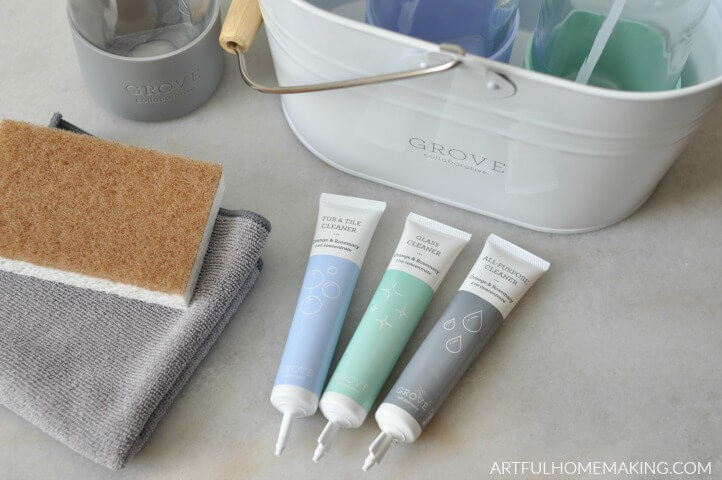 I also get their cleaning concentrates set, which contains an all-purpose cleaner, glass cleaner, and a tub and tile cleaner.
This set is so great because all you do is open the tube, pour it into a spray bottle, add water, and you've got some quick and easy DIY cleaning products!
Get a Free Grove Cleaning Kit
New customers can get a free cleaning kit from Grove!
This cleaning kit contains:
free 3-pack of cleaning concentrates
glass spray bottle
cleaning caddy
pack of walnut scrubber sponges
and free shipping!
What I Order from Grove Collaborative
Since the cleaning concentrates I mentioned above will last for quite awhile, I usually end up just ordering a few things from Grove each month.
Mrs. Meyer's Toilet Cleaner
Bon Ami Powder Cleanser (just $1.49 from Grove!)
Walnut Scrubber Sponges (occasionally)
Ordering from Grove is easy and cost-effective, and I love having cleaning products delivered to my door.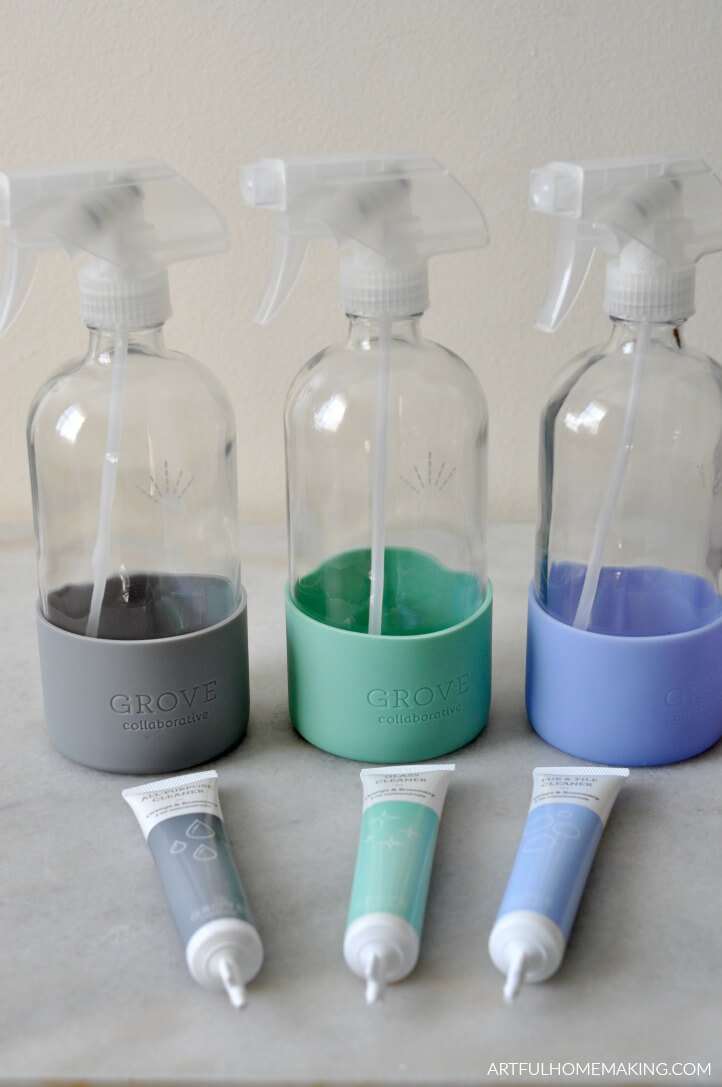 Essential Oils
I always love to include essential oils in our cleaning as much as possible. In addition to using them in natural cleaning recipes, I love adding a few drops to a vacuum cleaner bag before vacuuming.
This is a great way to freshen up the scent of a room while you vacuum!
Some of my favorite essential oils to use for cleaning are:
Baking Soda and Vinegar
There are so many uses for baking soda and vinegar in household cleaning that I had to include them here!
These are simple to use in a variety of ways. Sprinkle baking soda on the carpet and let it sit for a few minutes before vacuuming it up.
To really boost this easy-to-make carpet dusting powder, add some drops of essential oils!
Use vinegar to mop your linoleum floors, or combine with some essential oils for a simple all-purpose cleaner.
Microfiber Cloths
I use these for so many cleaning tasks that I have two sets.
I use these regular microfiber cloths for wiping down hard surfaces and general cleaning.
And I consider this microfiber glass scrubbing and polishing cloth set a must for cleaning mirrors and windows.
Lamb's Wool Duster
Many years ago my mom gave me this lamb's wool duster. The wool attracts dust like a magnet, and it makes cleaning even more fun for kids!
Shop All Natural Cleaning Supplies
Grove Cleaning Kit (free for new customers)
Related Posts:
Pin This Post for Later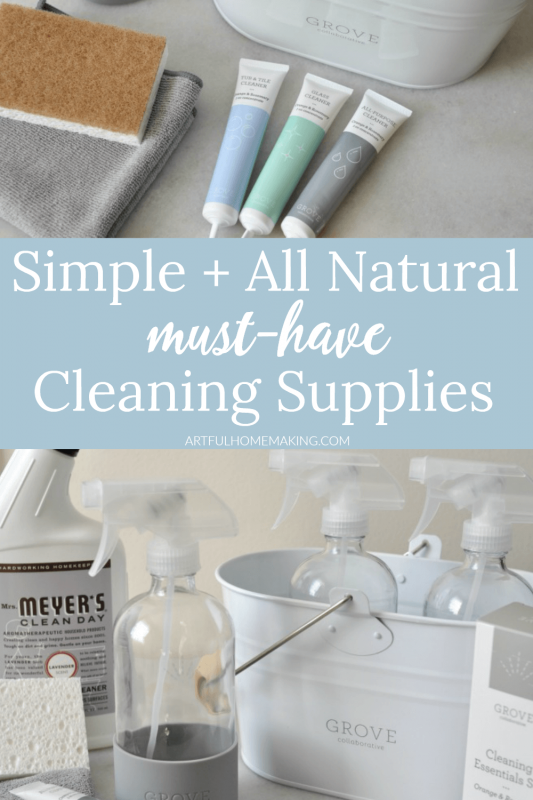 This post contains affiliate links. Read my disclosure here. Sharing here.