I have been blessed with an incredibly wonderful husband. Why is he so wonderful? Well, just look at this picture: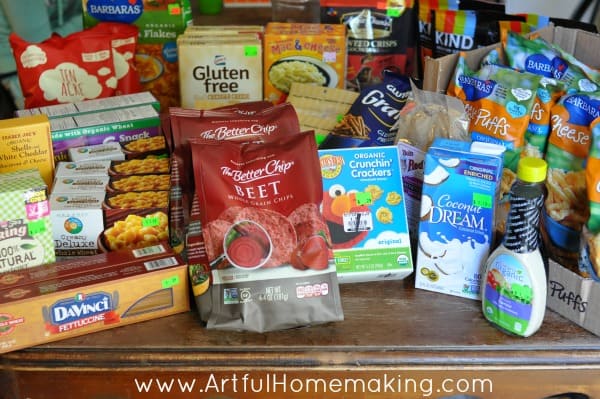 That's right, it's a picture of groceries! Groceries my husband purchased at a huge discount at our local discount grocery store! This picture represents most of his recent discount grocery haul (this wasn't all of it—I couldn't fit the produce in the picture!).
What He Bought
There are quite a few carbs in these photos—we use a lot of them for snacks and lunches for our children. We figure if there must be carbs, at least let them be organic!
Everyone loves these Barbara's Cheese Puffs (made with non-GMO corn). He got a quantity discount for getting a whole case.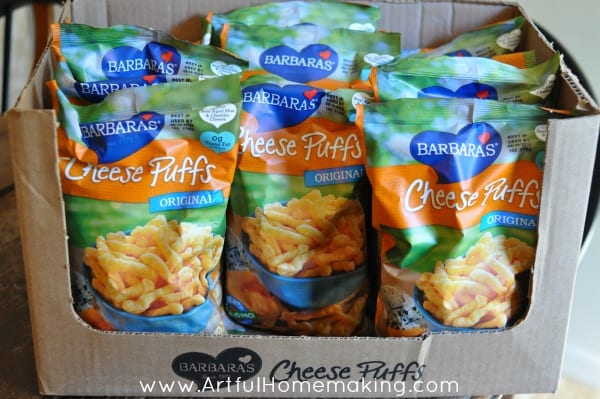 He also found quite a few gluten-free items that had been discounted: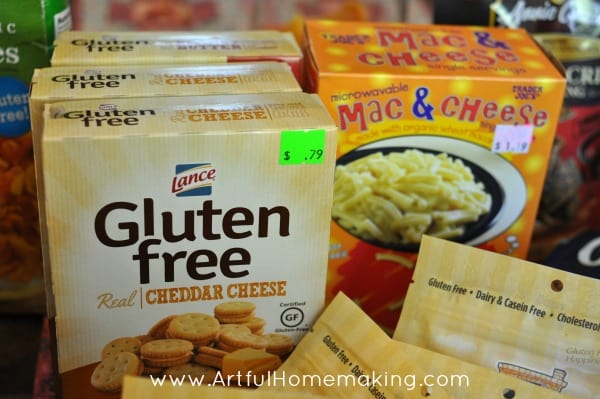 Our kids actually like seaweed crisps!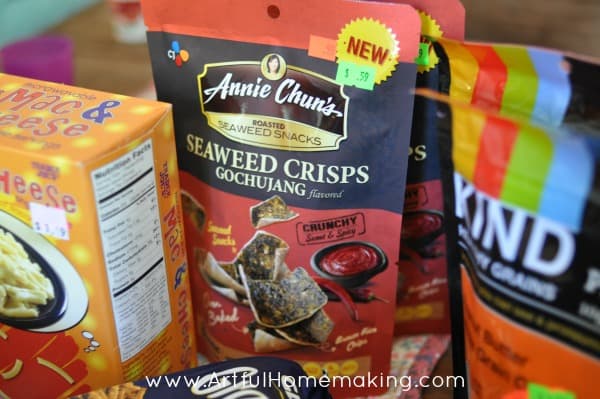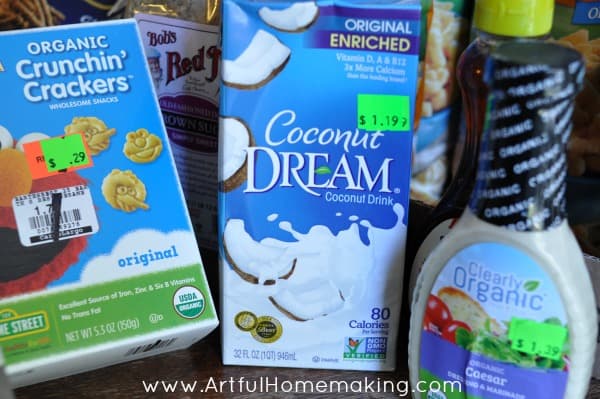 These boxes of organic whole wheat shells and cheese are great for kid lunches: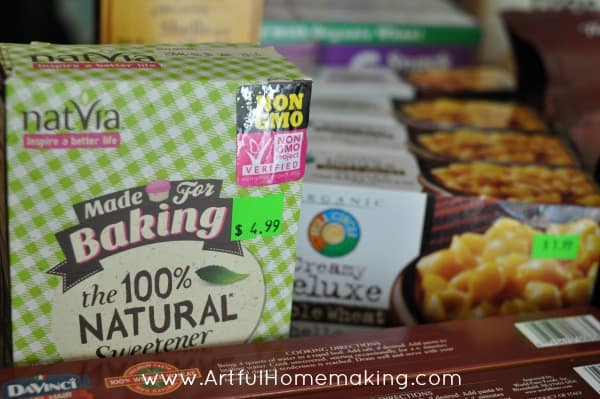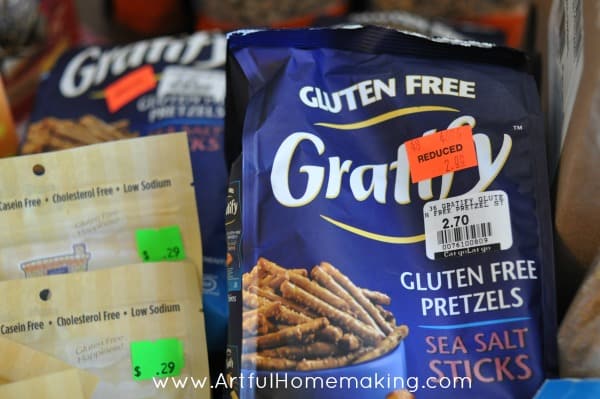 And here is the produce! A head of cabbage, sweet potatoes, spaghetti squash (delicious in this Chicken Spaghetti Squash Casserole recipe!), apples, peppers, and lettuce: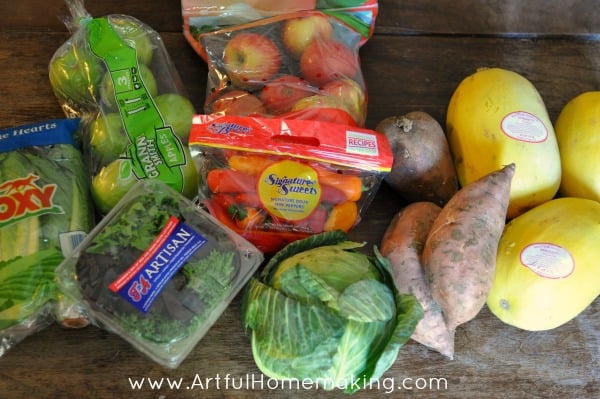 He also picked up a bag of straws, some wound closures, and some Zarbee's Naturals Cough and Throat Relief. We often find things at the discount grocery store to stock our natural medicine cabinet.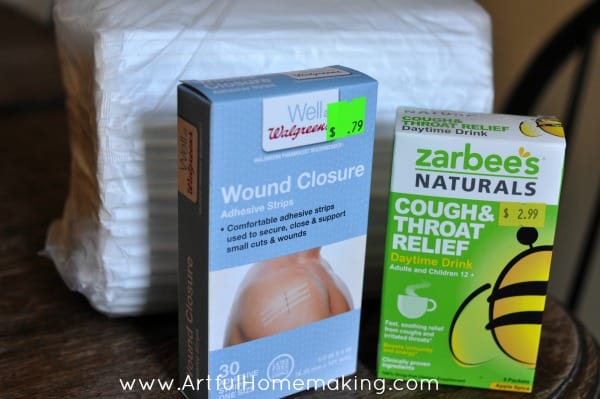 And, some special treats! We save these for our Friday Cleaning Day treats (after all the cleaning and chores are done) or other special occasions. 🙂
Related Post: The Chore System That Works for Our Family (video)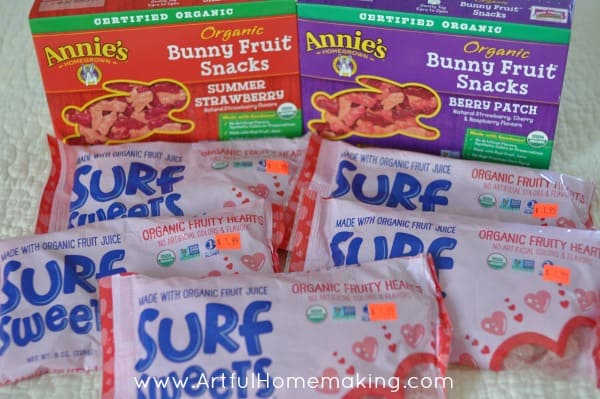 Total Cost: $88.79
Groceries are expensive, and this recent grocery run really helped replenish our pantry. I would list out everything we got, but I can't find the receipt right now!
How We Eat Healthy on a Budget
I realize that pre-packaged foods may not be on some people's "healthy" list, but it's the best we can do right now. I try to make as much from scratch as I can (including bone broth made from free-range chickens that we get from the Amish), but right now we're not able to make everything from scratch. So, we do the best we can. Here are some of the ways we've found healthier food on a very limited budget.
1. Shop Discount Grocery Stores
We regularly shop at our local discount grocery store, and we also visit other stores in our area. Some are better than others. One of our favorite stores is run by the Amish and also sells raw honey and bulk food items.
2. Shop at Aldi
We really love shopping at Aldi! Unfortunately, the closest one is about 45 minutes away from us. We make sure to go there as often as possible.
3. Find Local Food Sources
In our rural area, we've been able to find cheaper prices on things like naturally raised beef and chicken. Most of our meat still comes from the grocery store, though, due to our tight budget.
4. Buy In Season Produce
This is a common tip, but we do try to focus on whatever produce happens to be in season, which makes it cheaper and fresher.
5. Grow Your Own
We just had a very small garden this year, but we were able to grow our own lettuce, radishes, potatoes, cucumbers, and a few other things. We also got apples from the apple trees in our front yard!
6. Stock Up When You Find a Sale
If you find a good deal on meat, cheese, or butter (for a few examples), stock up and store the extras in the freezer!
How do you save money on groceries? I'd love to hear your tips!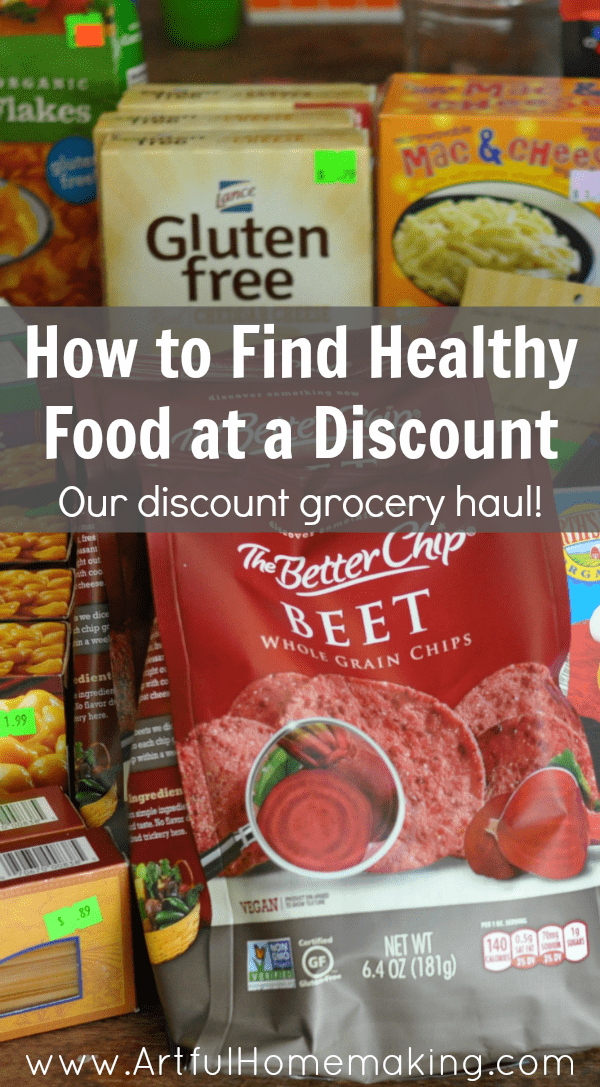 Sharing this post here.