Homeschooling can be expensive. There are so many wonderful games, manipulatives, books, lesson plans, and supplies that it can be an overwhelming task just figuring out what to use. Whether you use textbooks, living books, or a combination of the two, the figures can easily add up.
Earlier this year, I started compiling a list of ideas focused on homeschooling for less money. Here are just a few ideas I came up with:
1. Use the library. We live in a rural area with a very pathetic library system. Even the libraries in surrounding towns don't have many classic children's books. However, there is a larger city that we travel to about once a month to visit my husband's parents. They allow patrons to purchase a library card for a once-a-year fee. We decided this might be a good idea, as we make it there regularly, and we would then have access to many books we would otherwise need to purchase.
2.
Buy used books and manipulatives
. There are many online options for buying used books: Ebay,
Homeschool Classifieds
, and
VegSource
, to name a few. We've used all of these to obtain books and supplies. We also regularly trade books at a local used book store. They allow you to bring in books you no longer need or want, and they will give you store credit or cash for the books they want. We have often been able to get our school books
for free
this way!
3.
Use
Paperback Swap
. We love Paperback Swap! I love the idea of getting a book and getting rid of a book at the same time. We've found lots of children's books here, most in excellent condition.
4.
Laminate some worksheet pages so they can be used more than once
. You can use a
laminator (this is the one I have)
, contact paper, or page protectors for this. Then use a wipe-off, dry-erase or overhead marker to write with. It can then be wiped clean. Our children love the worksheets I've done like this. Something about using the wipe-off marker makes it seem more fun. Here are some examples of worksheets I've laminated:
5.
Sign up for Swagbucks
and you can use the Amazon gift cards you win with
Swagbucks
to get school items for free!
7. Yard sales and thrift stores are great sources for inexpensive materials. We've found lots of curriculum, manipulatives, and items for preschool/montessori trays here.
**********
How do you keep the cost of homeschooling down? I'd love to hear your money-saving ideas!
Save money by buying a homeschool planner that can be used year after year!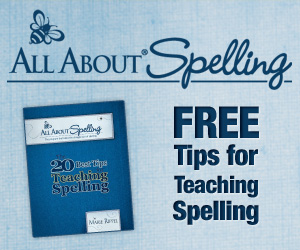 Related Posts: Our Homeschool Room, Circle Time, Planning a New School Year, Keeping Little Ones Busy (Preschool Ideas)