How to make foaming hand soap with a simple DIY recipe and tutorial.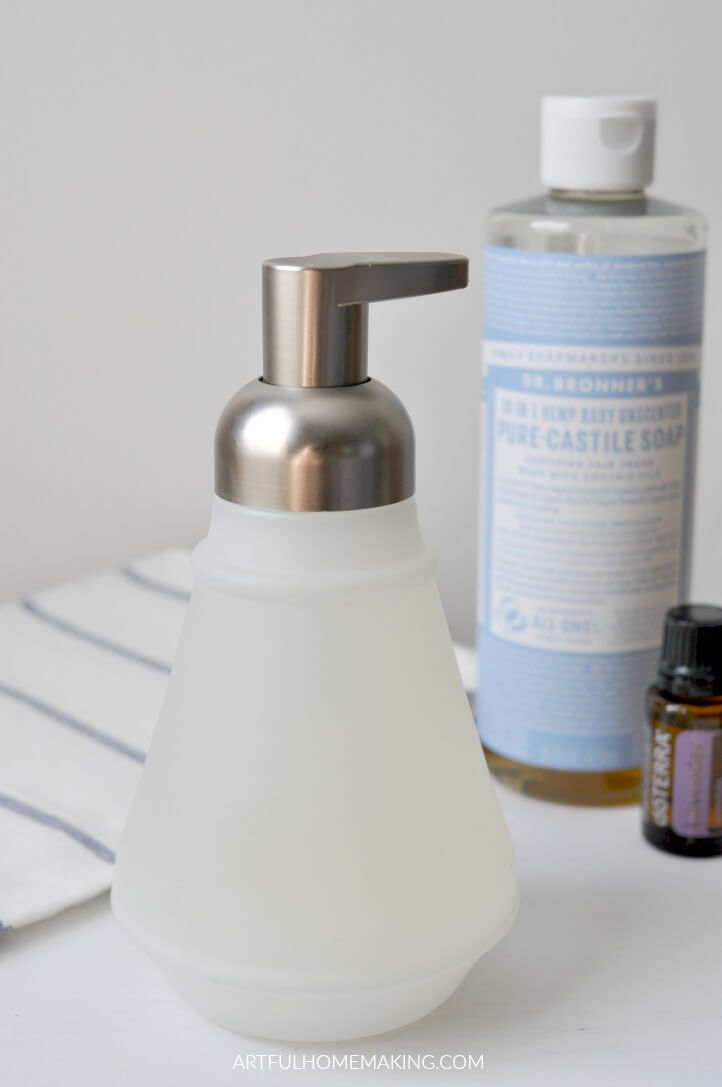 A couple of years ago, I started making homemade foaming hand soap. I shared a tutorial for Peppermint Foaming Hand Soap here.
Today we're going to make a plain version using any essential oil you'd like (or you can also leave it unscented if you'd prefer).
All Natural Hand Soap
We don't buy hand soap with antibacterial ingredients, and we go through a lot of soap with seven people in our family.
Making your own foaming hand soap is a simple and frugal healthy soap option.
You get all the benefits of foaming hand soap with natural ingredients, but you'll save a ton of money over buying natural soap at the store.
One of the things I love about this tutorial is that it's so incredibly easy! This is one of the easiest recipes you'll ever find.
I also love that the final product is all natural and safe to use with just 3 ingredients.
Affiliate links included below. Read my disclosure here. 
DIY Foaming Hand Soap Ingredients
As I mentioned above, there are just three simple ingredients in this recipe.
water
essential oil of your choice (I used lavender)
You'll also need a foaming soap dispenser—get one here.
Watch the Foaming Hand Soap Video
How to Make Foaming Hand Soap
This is one of the simplest DIY projects ever, and it doesn't really require a lot of instruction.
All you do is mix everything together in the foaming soap dispenser! Here are the simple instructions.
Fill soap dispenser about 2/3 full with water (don't overfill!).
Add Castile soap in last 1/3 of bottle (no need to measure, just add some soap to top off the dispenser) but make sure not to get it too full.
Add about 10-20 drops essential oil (I used about 10 drops of lavender).
Put the lid back on the soap dispenser bottle, give it a shake, and it's ready to use!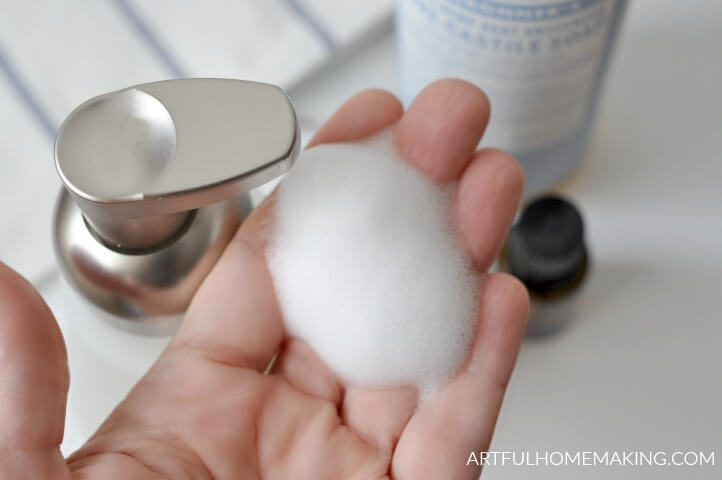 Wasn't that easy?
Supplies Needed to Make Foaming Hand Soap
Related Posts:
Homemade Coconut Mint Toothpaste
Vanilla Brown Sugar Body Scrub
Pin it for Later: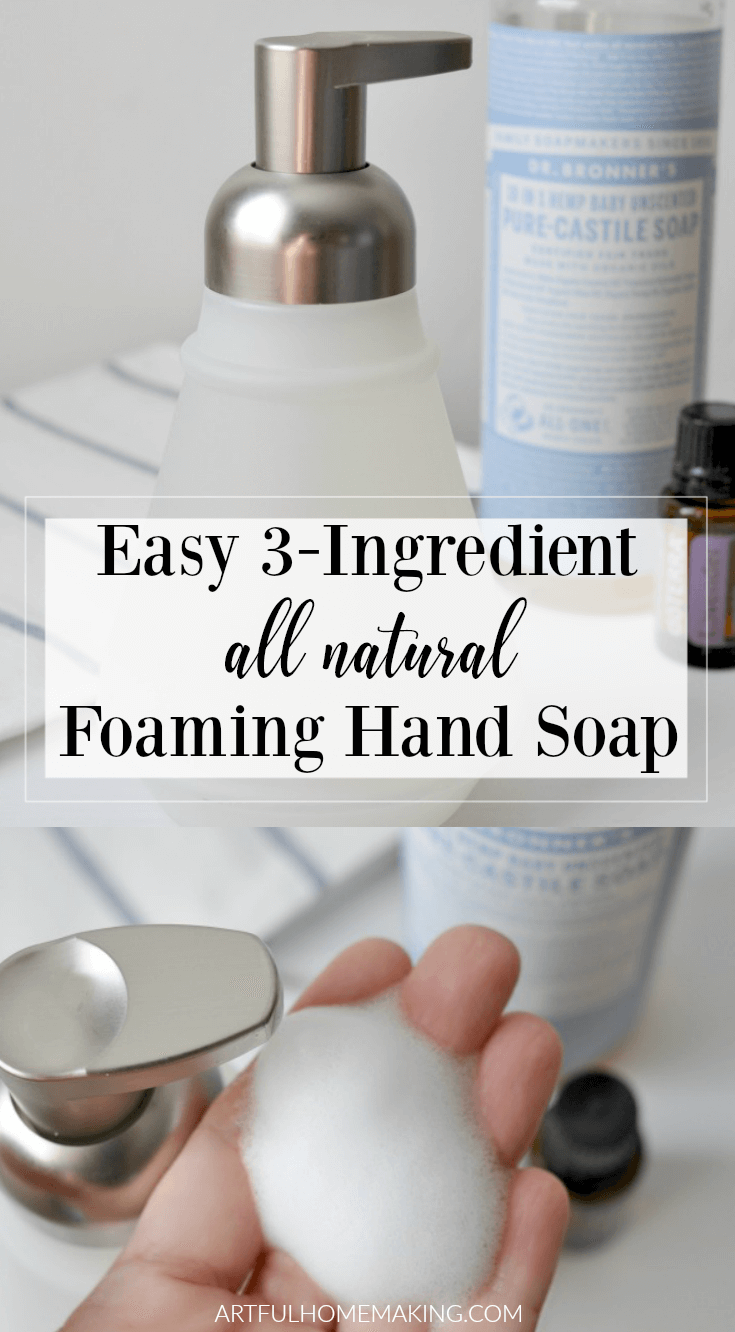 This post contains affiliate links. Read my disclosure here. Sharing here.