Natural Easter basket ideas to help you create a healthy Easter basket your kids will love!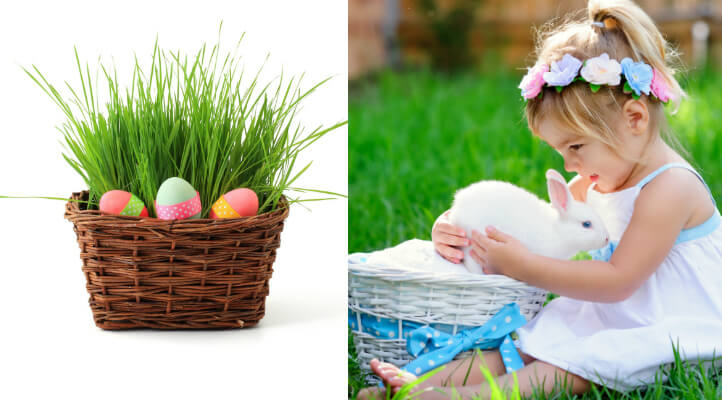 Every year I love creating a fun and special Easter basket for my kids (including the teens!). There are so many options for Easter basket stuffers, I always try to keep it as natural as possible.
For toys, I look for wood, silk, and other natural fibers. And as far as the candy goes, we always include some, even though I try to keep it minimal.
Read: 101 Non-Candy Easter Basket Ideas
We always include some chocolate, but we avoid candy with artificial dyes and high fructose corn syrup.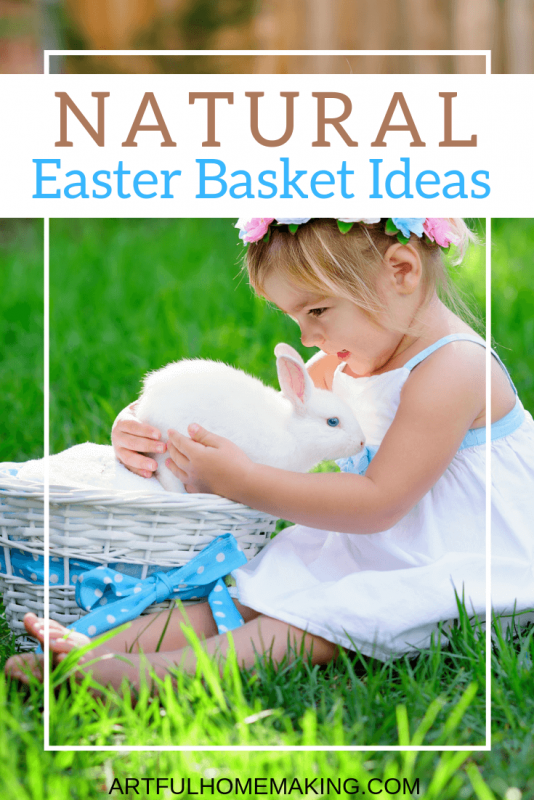 Natural Easter Basket Ideas
If you're looking for natural Easter basket ideas, here are some of the best ones I've come up with!
This post contains affiliate links, which means I may make a small commission at no cost to you. Read my full disclosure here.
Natural Easter Baskets
Years ago, I found the cutest natural Easter baskets for my kids, and we've been using them ever since! I also picked up some natural paper basket filler in a few different colors, and we just reuse it year after year. It's worked well for us!
You can also line your Easter basket with sprouted wheatgrass (here's how to grow it), which would be fun (but will take some advance planning).
Here are some cute natural Easter basket options: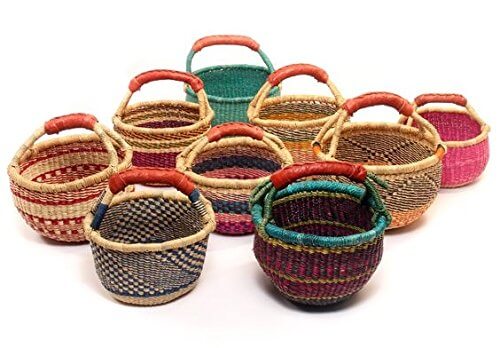 We love these mini Bolga fair trade baskets! We have them in a couple of sizes, and these small ones would be perfect for an Easter basket.
You can also get them in a plain/natural shade (find those here) and they're useful for so many things!
Natural Easter Candies
Black Forest Organic Assorted Candy Mix
Organic OCHO Chocolate Peanut Butter Eggs
Wholesome Organic Bunny Lollipops
Torie & Howard Chewie Fruities Organic Candy
Gelatin-Free Honey Gummy Bears
Natural Easter Toys
I've always preferred natural toys to plastic ones. Whenever possible, we look for natural wood toys and toys made with natural fibers.
Rocking Baby Birds Balance Toy
Sarah's Silks Mini Playsilk Set
Sarah's Silks Rainbow Streamer
Natural Easter Arts and Crafts
Here are some natural Easter basket ideas for kids who love creating things!
Non-Toxic Jumbo Sidewalk Chalk
Natural Easter Egg Dye Ideas
If your family dyes Easter eggs as part of your Easter tradition, here are some natural ways to dye Easter eggs.
Earth Paints Natural Egg Dye Kit
Thanks so much for stopping by! I hope this list has been helpful to you as you create a natural Easter basket for your children this year!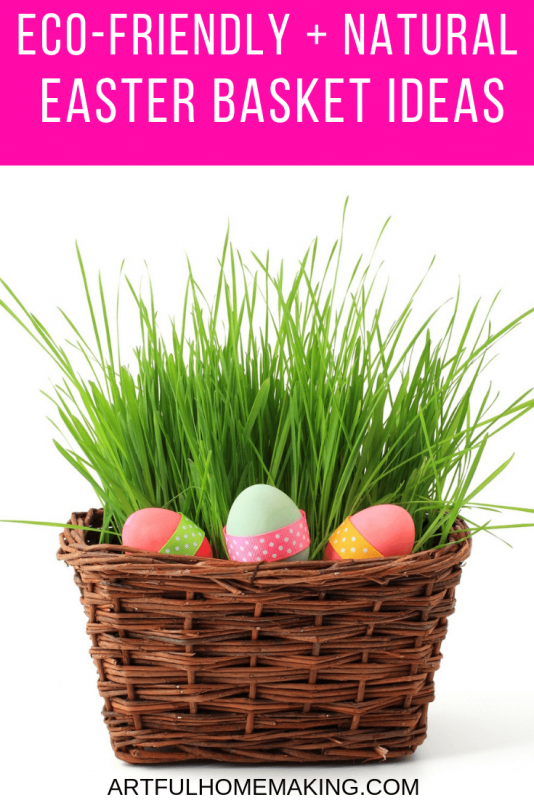 More Easter Posts:
101 Non-Candy Easter Basket Ideas
Free Easter Coloring Pages for Kids
Whole Wheat Resurrection Rolls
Creating New Traditions for Resurrection Day
Pin it for Later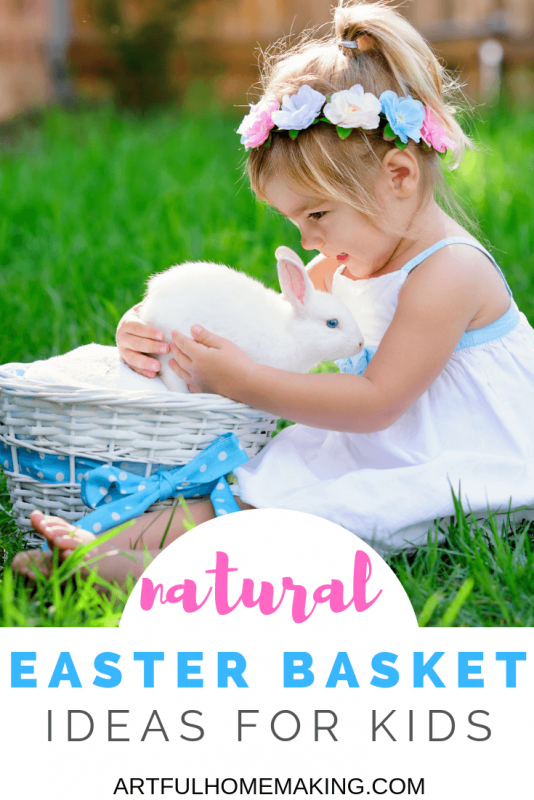 This post contains affiliate links. Read my full disclosure here. Sharing here.