Non-candy Easter basket ideas for all ages. This list will help you create the ultimate Easter basket!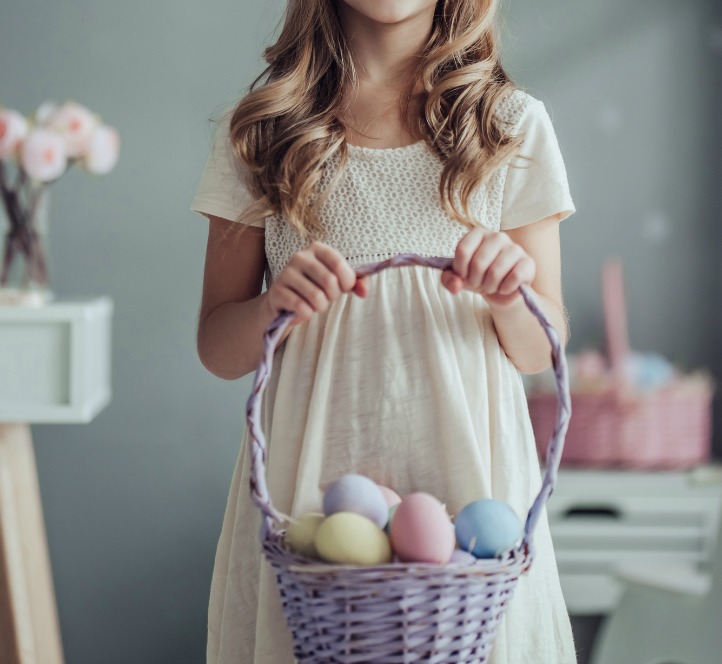 Non-Candy Easter Basket Ideas
I can still remember the excitement my brother and I had every year over our Easter baskets. We would wake up on Easter Sunday to find a basket filled with goodies. My mom was always so good at coming up with creative Easter basket ideas.
After having my own children, I looked forward to passing on the tradition with them. But as our kids have gotten older, it's become a bit more of a challenge.
However, it's a challenge I love! It's fun to come up with special gift ideas to bless our kids.
What Can You Put in Easter Basket Besides Candy?
There's so much tempting Easter candy in the stores at this time of year (I'm especially partial to Reese's Eggs and Cadbury Mini Eggs).
When filling our kids' Easter baskets, I try to avoid focusing too heavily on candy. And when we do add candy, we try to find dye-free or naturally-sweetened treats.
I try to avoid most of the candy, but we always get the kids some chocolate. Tradition, you know! 🙂
Here are some non-candy Easter basket ideas that will help you create a basket your kids will love.
Easter Basket Ideas for Younger Children
Below I've listed all the Easter basket filler ideas I could come up with that don't include candy. These ideas include art and craft supplies, toys, books, games, clothes, and more!
This post contains affiliate links, which means I may make a small commission at no cost to you. Read my full disclosure here.
1. stickers
2. coloring books (this Peter Rabbit coloring book is adorable!)
3. markers
4. crayons
7. sketch pad
8. finger paint
10. Do-A-Dot book
11. fun scissors
12. flashlight
13. swim shoes
14. sunglasses
15. sidewalk chalk
16. jump rope
17. sand toys
18. kinetic sand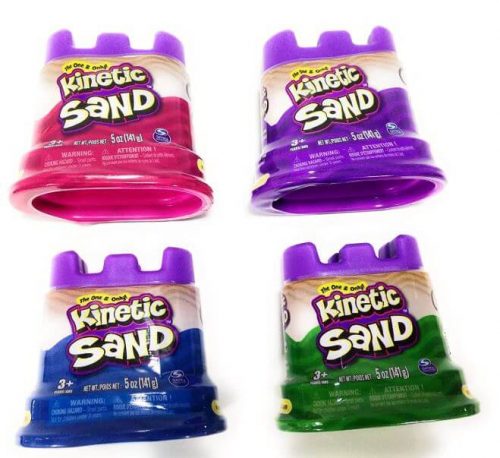 19. silly putty (or try our favorite, Crazy Aaron's Thinking Putty)
20. bubbles
21. magnifying glass
22. sunglasses
23. sun hat
24. fun socks
25. slippers
26. flip flops
27. Nerf football
28. playdough (or make your own!)
29. Wikki Stix
30. bike bell
31. bubble bath
33. bath paint
34. body wash (this one is natural)
35. personalized name crayons (these are so cute!)
36. Uno game
37. shape sorter
39. Spring Story
40. An Egg is Quiet
41. A Nest is Noisy
43. Pelle's New Suit
44. tea set
45. stuffed animal
47. blocks
48. toy cars
49. Lego set
50. doll
51. wooden hand kite
52. egg shaker set
53. slice and sort wooden eggs
54. kwik stix
56. Skip-Bo game
57. stacking cups
59. seeds
60. gardening gloves
61. Jack's Garden
62. Up in the Garden and Down in the Dirt
63. A Seed is Sleepy
64. nature journal
67. farm babies TOOB
69. color and shape matching eggs
70. Grimm's giant wooden marbles
Easter Basket Ideas for Teens
Do your teenagers still get an Easter basket? Ours do, and they love it! Don't leave your teenagers out of the fun. Try some of these creative Easter basket ideas for teens and older kids.
72. cute washi tape
73. gel pens
74. inspirational coloring book (we love this one)
75. journal
76. Amazon gift card
77. lip balm
78. nail polish
79. hair scrunchies
80. baseball cap
81. cute flip flops
82. water bottle
83. phone camera lens kit (my son has one of these and uses it often!)
86. Jenga game (our teens love this game!)
88. iTunes gift card
89. USB flash drive
93. sugar scrub (or make your own with this recipe)
94. Write the Word journal (We love these!)
95. fun beach towel
96. multi-tool pen
97. Prismacolor colored pencils
98. Scripture cards (here's a set that would be great for guys)
99. books
101.tickets to an event
I hope this list has given you some great Easter basket options to try this year!
Related Posts:
Growing Wheat Grass for Decoration
Resurrection Rolls Recipe and Story
Creating New Traditions for Resurrection Day
Pin it for Later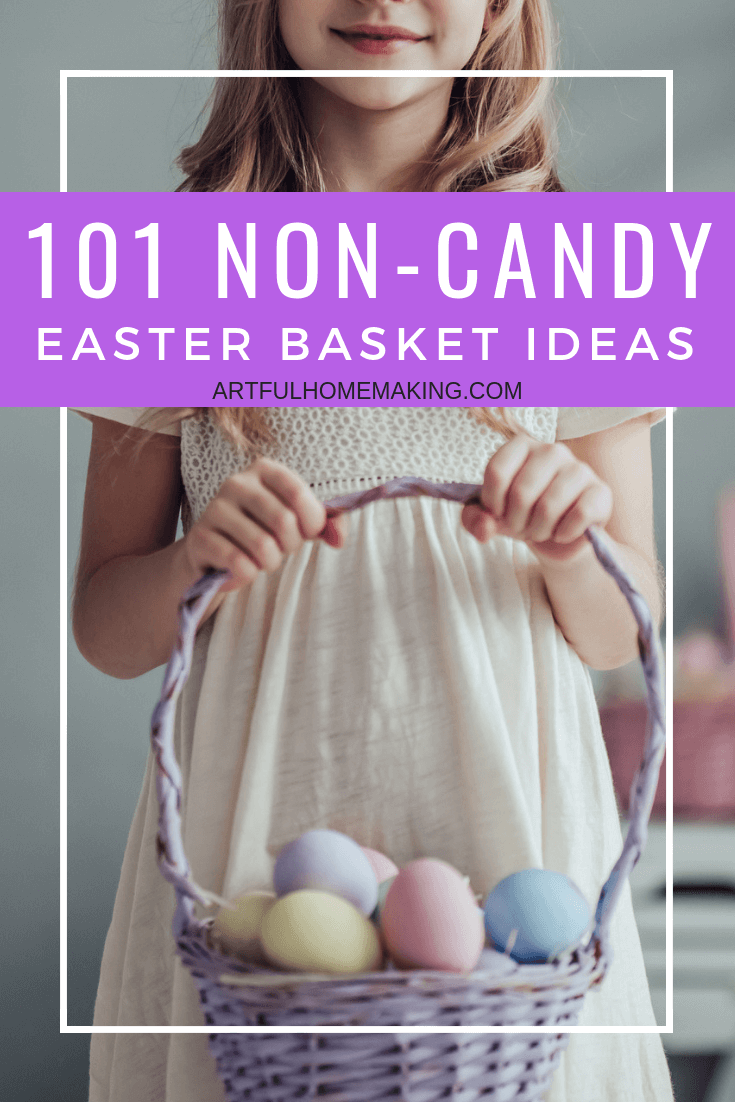 This post contains affiliate links. Read my full disclosure here. Sharing here.