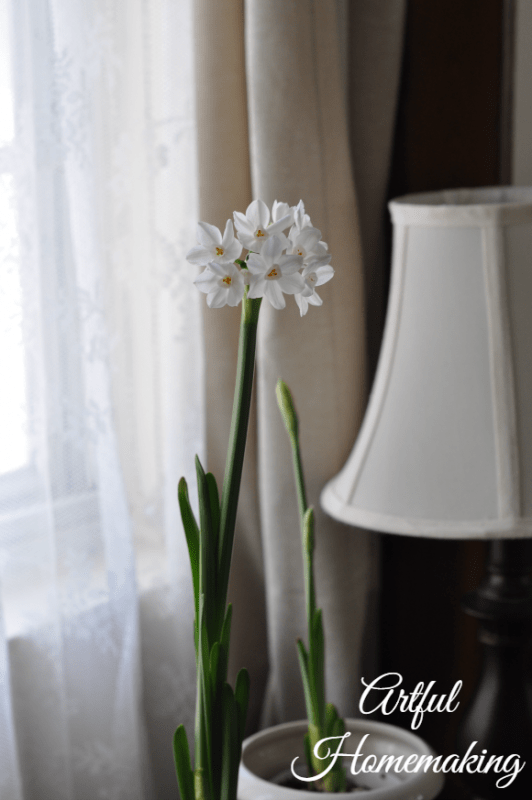 Yes, I believe spring is officially my favorite season! I love the anticipation of everything new and fresh. I love all the blooming things and the reappearance of green!
"While the earth remains, seedtime and harvest, cold and heat, summer and winter, day and night, shall not cease." ~Genesis 8:22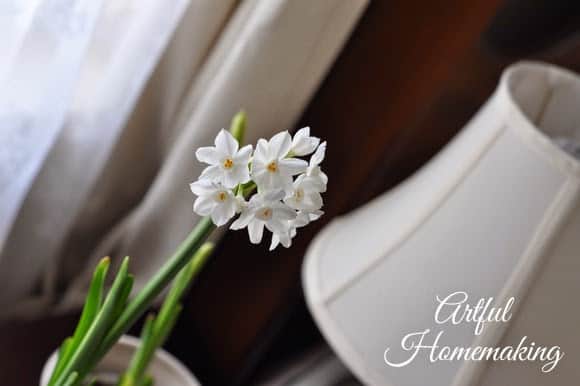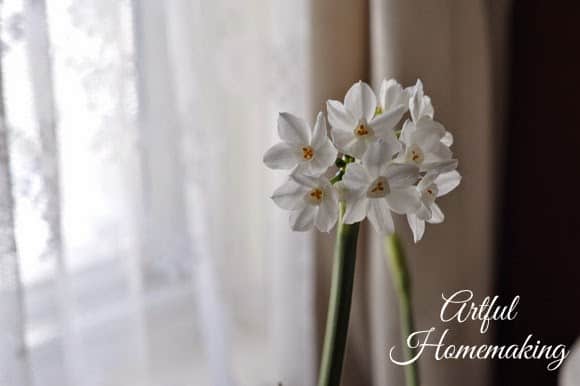 I'm so thankful that my three girls love having an orderly room, and I never have to do any cleaning or organizing in
their bedroom
anymore. They do it all by themselves–it's such a blessing!
My oldest daughter also decided she was going to organize all of the spring cleaning this year. She read through a book I had on the subject, made a list, and she's already tackled the coat closet. Yay!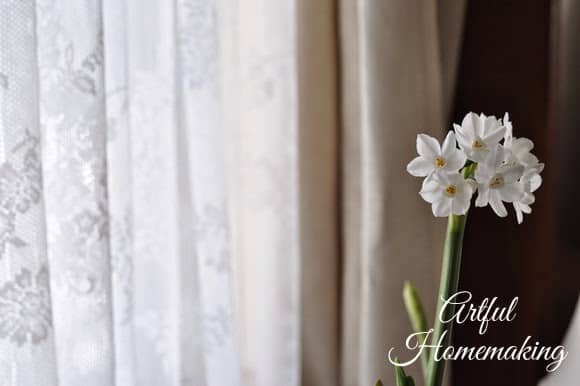 It's always easier to clean when you've decluttered first. I've found that clutter discourages me, so I'm constantly attempting to rid our home of excess, and just keep what we actually use and love.
My blogging friend Elsie Callender just released
a new book
to encourage you in your efforts to simplify. She sent me a copy to review, and it really is a book just right for this time of the year, when we're in the mood to clean and organize!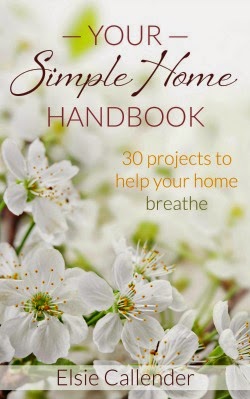 "Your Simple Home Handbook is for all the people who are tired of too much stuff. It's for those who want to cut the clutter and actually use and enjoy what they own. It's for people who want to craft a beautiful, inviting home without spending a penny. This book is for people who recognize that 'more' doesn't always mean 'better' and who are willing to be a little counter-cultural for the sake of breathing space in their home." ~ Elsie Callender
Your Simple Home Handbook
takes you through 30 different areas in your home, helping you de-clutter, simplify, and organize your stuff. Right now you can get the eBook version for $2.00 off the regular price!
Anyone else doing some spring cleaning and organizing?
This post contains affiliate links.