Finding it difficult to stick with a low-sugar, low-carb diet? Take the 100 Days of Trim Healthy Mama challenge and finally see success!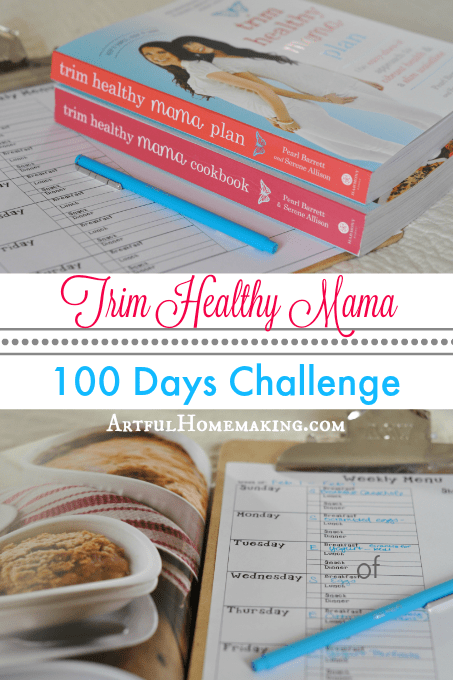 One of
my goals for 2016
was to lose weight and get in better physical shape. My action steps for that goal were put on hold during the past three weeks while my dad was
in the hospital
.
I spent hours driving back and forth to the hospital (which is an hour an a half away from where we live). Late nights, extreme stress and fatigue, lots of hospital food, skipping meals because I didn't have time to eat, and too much sitting didn't do my health any favors!
But I'm not going to give up! After discovering the Trim Healthy Mama lifestyle several years ago, I still see it as one of the most balanced eating plans available today.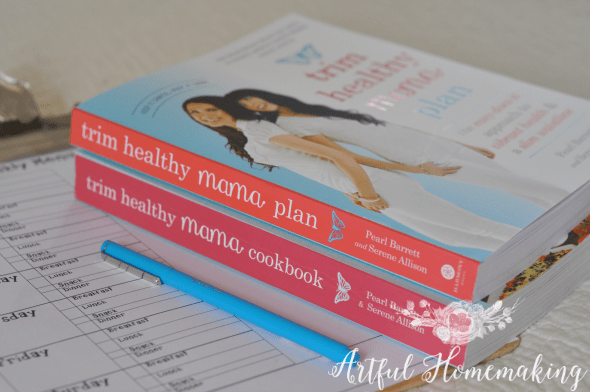 100 Days of Trim Healthy Mama
A few days ago I came across a "100 Days of Trim Healthy Mama"
challenge
on Facebook, and I decided I would commit to doing it (to the best of my ability). Here are the guidelines I'm following:
100 days of on-plan eating
Get 15-20 minutes of exercise 5 days per week (I'm doing the Tummy Safe Workouts at Fit2B)
Eat 5-7 "Deep S" meals per week
Make a list of NSV (Non Scale Victory) goals you hope to achieve within the next 100 days (my goals include going down a couple of clothing sizes and losing inches)
Read the new plan book over the next 100 days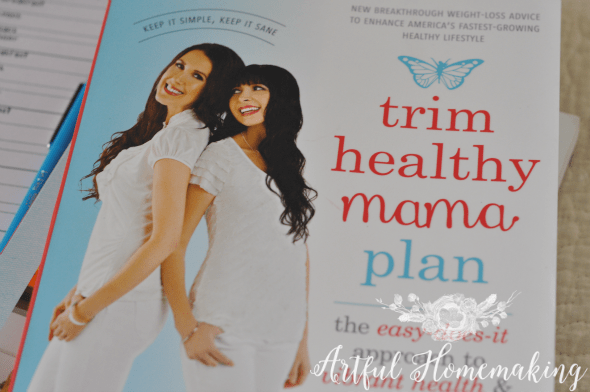 Yesterday was my first day of doing the challenge. I took my starting measurements and did the best I could, considering the fact that I had to drive my daughter to an appointment out of town and eat out for dinner.
We have a
meal plan
for the week, which is really helping me so far. I just went through what we already had in the freezer and in the pantry for this week (waiting for payday to arrive!).
The Menu
Here's what's on this week's menu:
Monday:
Breakfast: 2 Eggs fried in butter (S)
Lunch: Quick Tuna Medley (p. 306 old book) (FP)
Dinner: Quiche
Tuesday:
Breakfast: Creamy Grains (p. 252 new book) (E)
Lunch: Deep S Salad (p. 189) (S)
Dinner:  Kai Si Ming (p. 98) (S)
Snack: cheese stick and apple
Wednesday:
Breakfast: Eggs (S)
Lunch: Waldorf Cottage Cheese Salad (p. 190) (E)
Dinner: Golden Chana Soup (p. 99) (E)
Snack: FP Smoothie
Thursday:
Breakfast: Yogurt Parfaits (E)
Lunch: Deep S Salad (S)
Dinner: Bangin' Ranch Drums (p. 162) (S)
Snack: FP Smoothie
Friday:
Breakfast: Eggs (S)
Lunch: Quick Tuna Medley (FP)
Dinner: Perfect Pizza (p. 211) (S)
Snack: Greek Yogurt Swirl
Saturday: A scheduled mostly off-plan day (I'll be at a women's conference and then a birthday party!) I plan to make the best choices available to me.
Sunday:
This is kind of a bare-bones menu since this is a crazy-busy week and I was trying to use what we already had on hand. And sometimes I make a menu and then decide to make something else when the day to eat a certain thing arrives!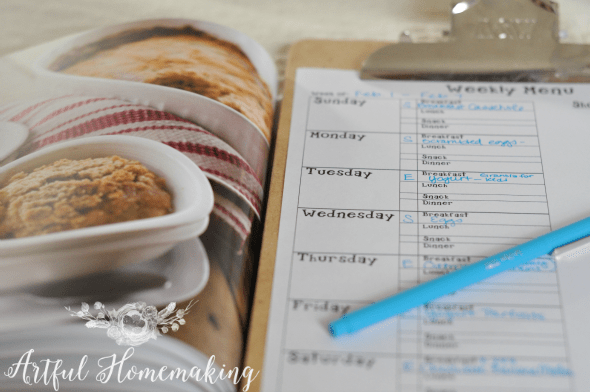 The 100 Days of Trim Healthy Mama challenge is such a simple idea, but I think it has great potential to help us stay on-plan. If you decide to do this challenge, I'd love to hear how it works out for you!
Related Posts:
Get a Free Weekly Menu Planning Sheet Here
This post contains affiliate links. Read my full disclosure policy here. Sharing here.