9 Money-saving tips from the Great Depression that are still relevant today! Learn how to save money and live frugally like Grandma.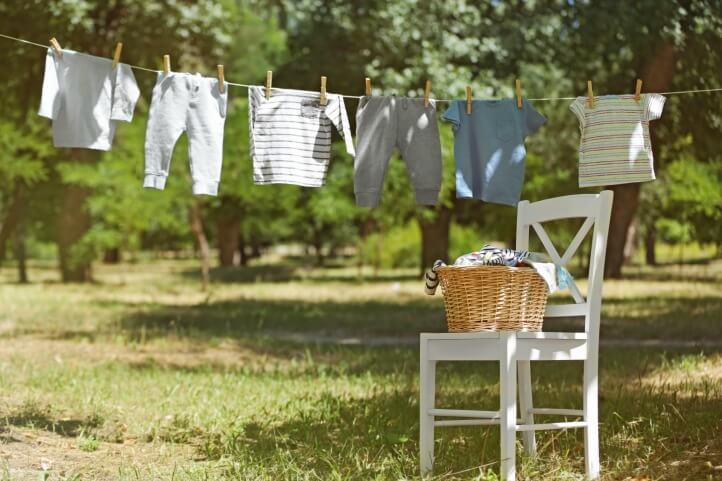 There are so many things we can learn from those who have gone before us. I've mentioned before what an impact my grandma had in my life.
Affiliate links included below. Read my full disclosure here.
Money-Saving Tips from the Great Depression
My grandma was so frugal and resourceful. And she lived well, despite never having much money.
Today I'm sharing nine of the best money-saving tips from the Great Depression to help you live well even on a tight budget.
Related: 10 Lessons from the Great Depression
1. Be Content with Less
One of the hallmarks of life during the Great Depression is that people had less than we have today. They had fewer possessions and fewer options.
This encouraged a simpler way of life. And even though times were hard back then, having less meant it was probably easier to be content.
We could all learn this lesson of being content with what we have, rather than always wanting more.
2. Grow Your Own Food
Growing your own food in a home vegetable garden can save so much money. Most people during the Great Depression had a garden.
Related: Tips for Growing Tomatoes in a Home Garden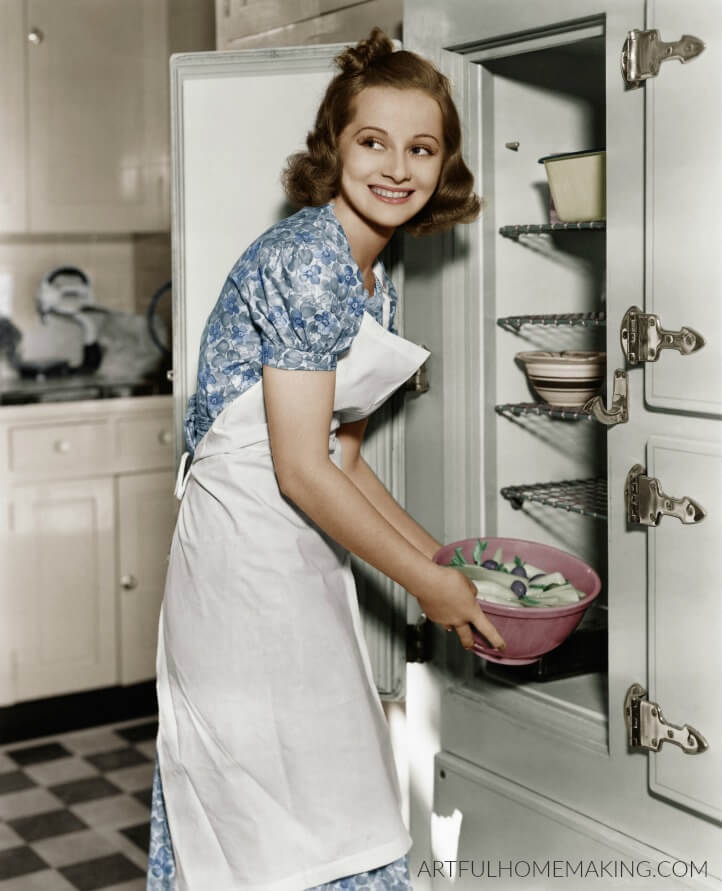 3. Cook from Scratch
Usually, cooking from scratch is a good way to save money. Buying dry goods in bulk and making your own baked goods is usually cheaper (and healthier) than factory-made, prepackaged food.
My Grandma was an amazing from-scratch cook, and she let nothing go to waste. This is a great cookbook for simple, money-saving recipes.
4. Make Your Own Clothes
Learning how to sew is such a useful skill. During the Great Depression, my husband's grandma made dresses out of old feed sacks.
With the scraps, she would also make beautiful quilts. No piece of fabric was ever thrown away, but turned into something useful!
5. Use a Clothesline
Using a clothesline to dry your clothes will save a lot of money over time. I remember both of my grandmas often hanging laundry on the line, even when they had an electric dryer available.
If you don't have space for a traditional outside clothesline, this retractable clothesline is a great idea!
6. Buy Used
You can often find high quality used items that are much cheaper than new ones. Clothing, housewares, and furniture can all be found used for a good price.
I would especially recommend buying used when it comes to vehicles. Even when you can afford to buy a new car, a good gently-used car will save you lots of money.
7. Mend and Repair
Rather than throw things out, you'll save money if you repair or mend what you can. My grandma would mend or patch holes in clothing. And then, after the clothing had been outgrown or was too far gone to be useful, she would turn it into something else, like a quilt or a rag.
Learning to mend clothing and repair broken household items is a frugal skill that will pay off over the years.
8. Make Do
During the Great Depression, everyone had to learn to make do with what they had. You couldn't just go out and buy something new all the time.
Sometimes we might feel like we "need" to buy something, but if we think creatively, we might find that something else will work just as well.
9. Use Cash
Our grandparents used cash to pay for what they needed. And if they didn't have the money, they didn't buy it.
Paying with cash and avoiding debt will help you save so much money!
When it comes to larger purchases, it pays to save your money and use cash rather than credit.
Learn Money-Saving Tips from The Great Depression
Learning money-saving tips from the Great Depression is a great way to save money and live frugally today.
I've learned so much from my grandparents and others from that generation who lived through hard times.
If you're on a tight budget, like our family, I hope these tips for saving money help you get ahead!
Related Posts:
Pin it for Later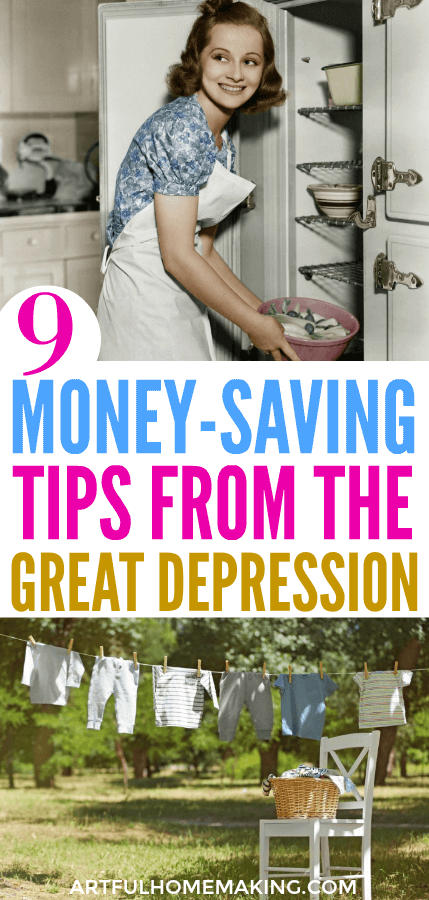 This post contains affiliate links. Read my full disclosure policy here. Sharing this post here.