Sometimes you just feel like staying at home on date night. It could be because your children are young or maybe the weather is bad. Whatever the reason, these 33 creative and cozy at home winter date night ideas will inspire you!

At Home Winter Date Night Ideas
1. Have a candlelight dinner in your bedroom
2. Play a board game (some of our favorites are Scrabble, Ticket to Ride, Jenga, and Boggle) —Be sure to check out this list of the Best Two-Player Board Games for Couples)
3. Watch a movie
4. Give each other massages
5. Dress up and have a photo shoot
6. Play the Newlywed Game (get the questions here or try this free printable game)
7. Make dessert together
8. Have an indoor picnic with simple but delicious food
9. Enjoy a fondue
night
10. Plan your next vacation
11. Look at your wedding photos
12. Read aloud to each other
13. Do a puzzle
14. Have a chocolate tasting 
15. Create a bucket list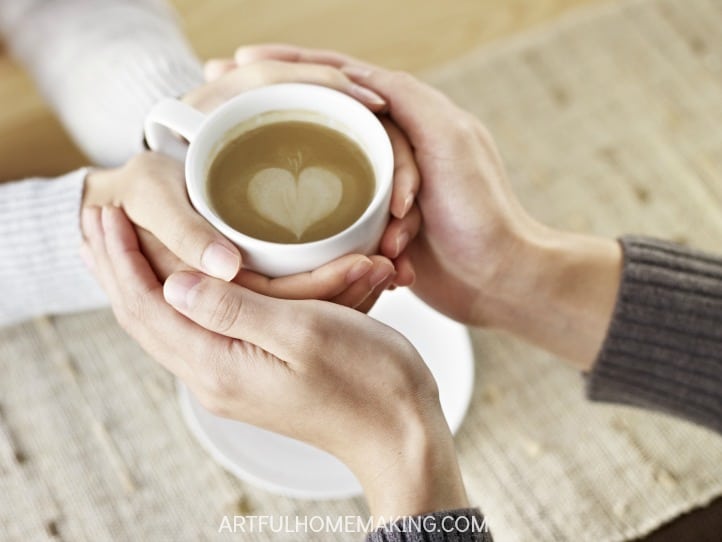 16. Do some goal planning together
17. Q&A Night: Come up with a list of questions (try these!) type them up, print them off, and each of you come to the date with your completed list. Share your answers over dinner.
18. Turn the heat up and enjoy some homemade ice cream (here's our favorite ice cream maker)
19. Play the Getting to Know You Matching Game
20. Watch your wedding video
21. Read old love notes/cards you've given each other
22. Order take-out and eat it by candlelight at home
23. Learn how to dance by watching instructional videos on YouTube
24. Watch a documentary
25. Take a personality test (we recently did this one)
26. Write out your love story together
27. Create an at-home spa night
28. Make a fire in the fireplace and make s'mores
29. Bake cookies
30. Watch a concert on YouTube
31. Do a crossword puzzle together
32. Have an art night and draw or paint together
33. Move theme night (food and clothing matches the movie)
Share Your Ideas!
What ideas would you add to this list? Share them in the comments!
Pin it for Later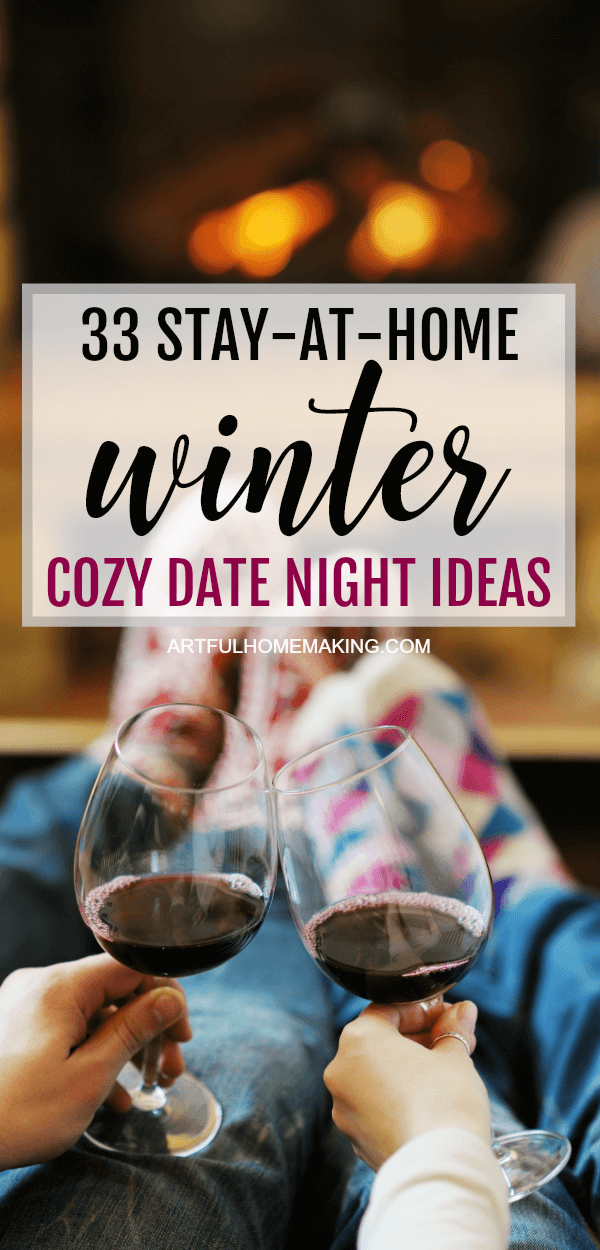 Related Posts: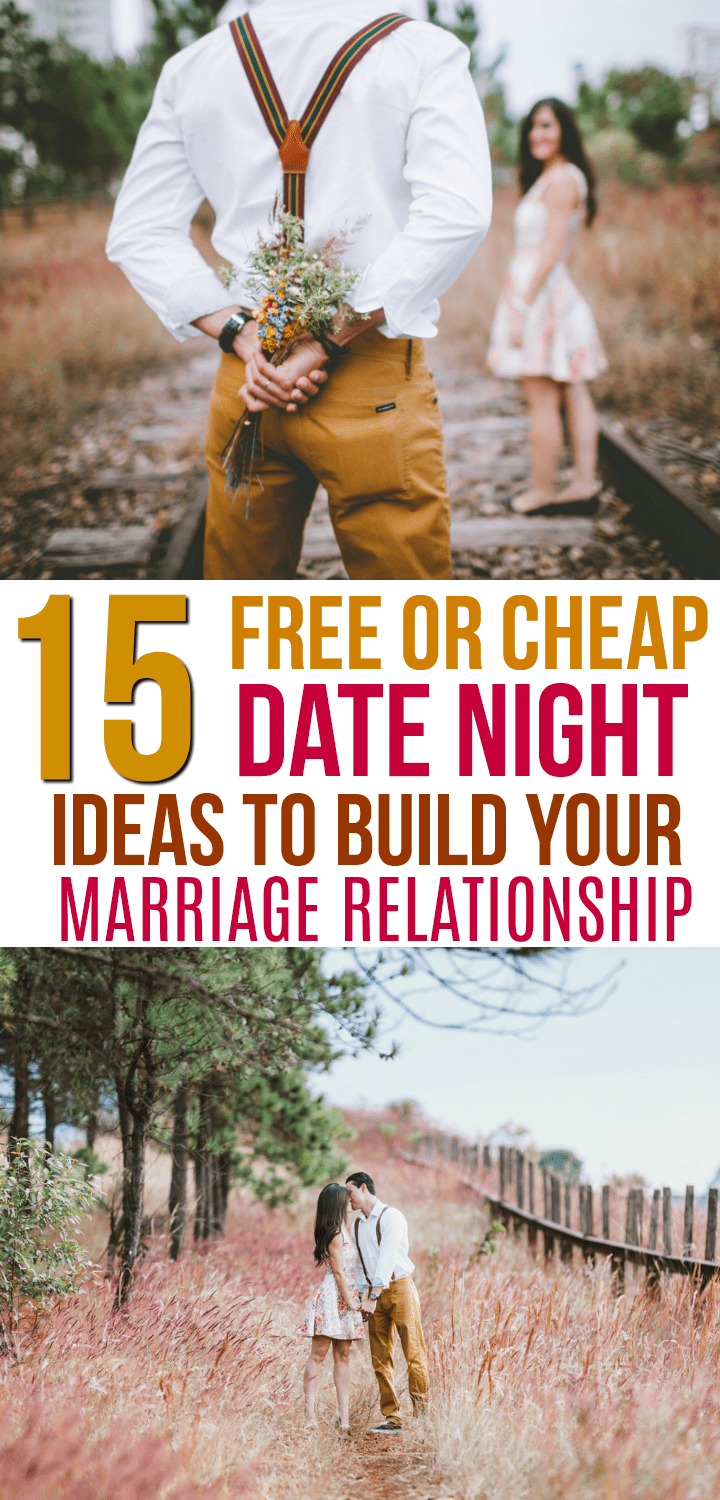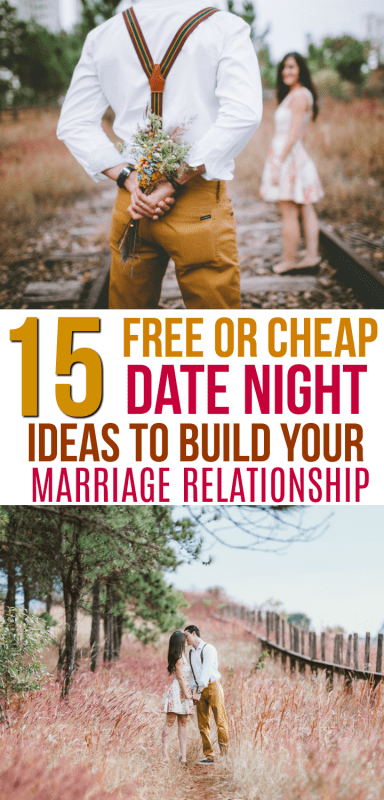 15 Free or Cheap Date Night Ideas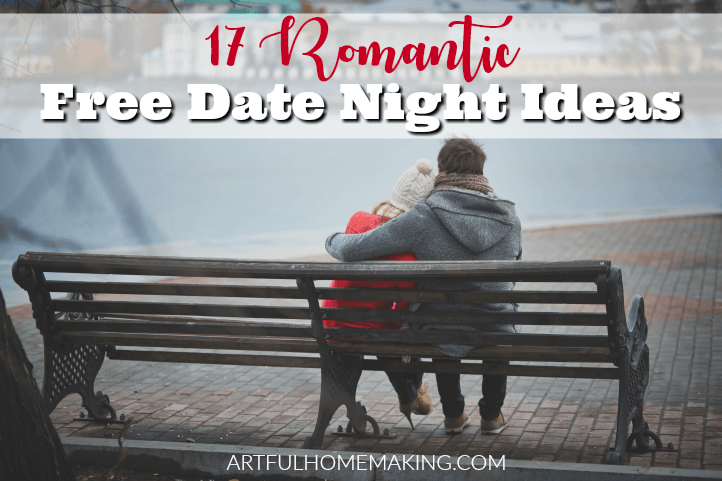 Click here for some date night ideas that are free!
Disclosure: This post contains affiliate links. Read my disclosure policy here. Sharing here.