Now that we're entering our 15th year of homeschooling, I wanted to look back at some of the books that have influenced me. I wanted to share my favorite Charlotte Mason resources with you!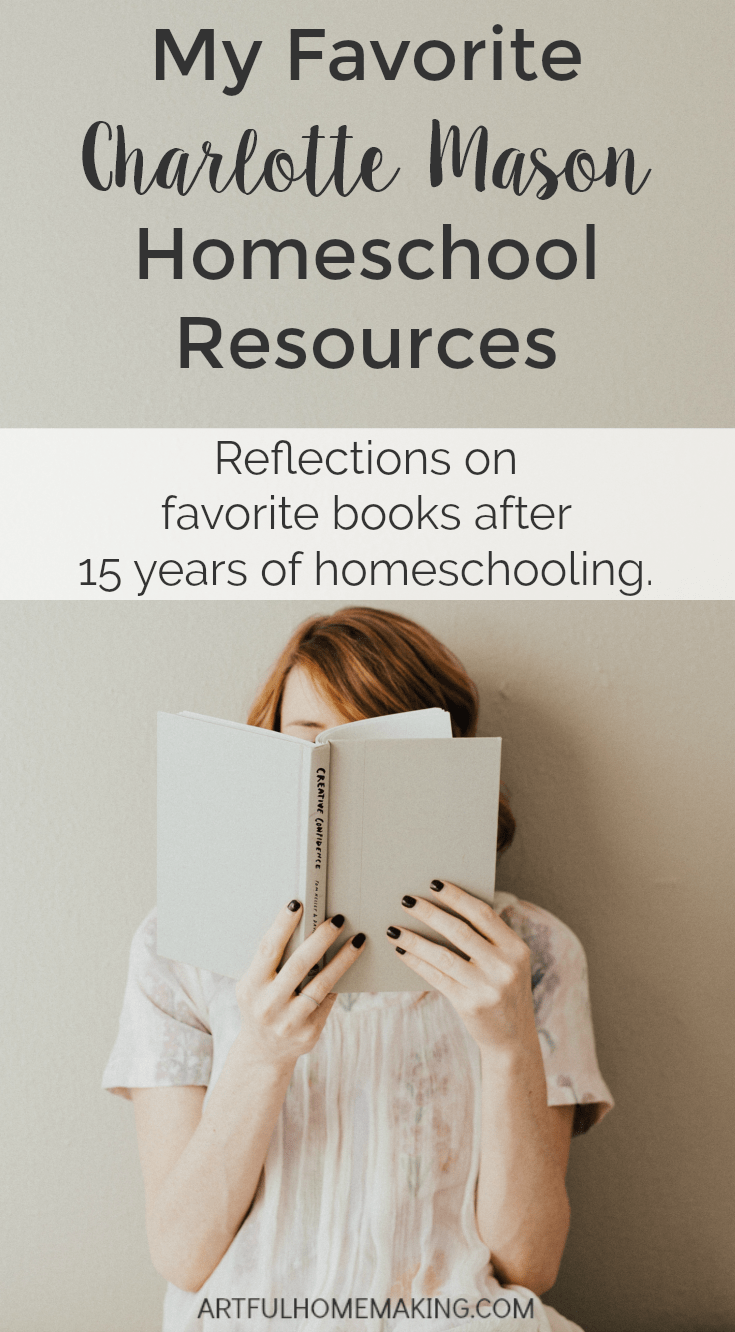 Charlotte Mason has been with us since the very beginning of our homeschool journey.
My husband and I had only been married a little over a year, and we were expecting our first baby (who turns 18 this week!).
We knew we were planning to homeschool our children. And we were both bibliophiles.
So when my husband came across a pile of pink paperback books by a certain Charlotte M. Mason at a church rummage sale, we were both intrigued.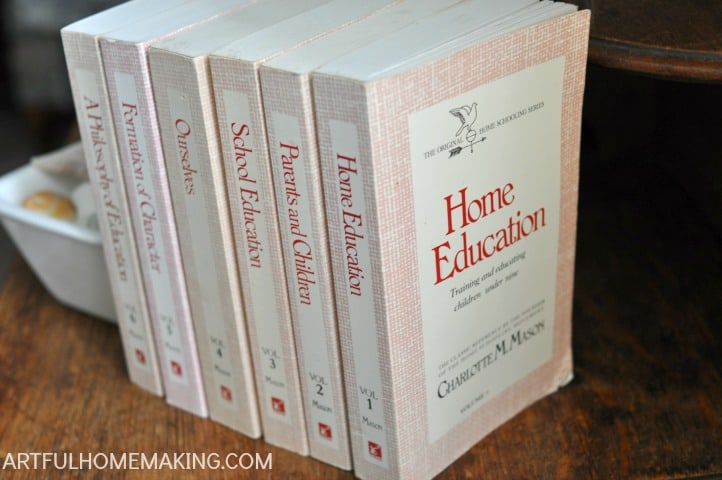 He brought this pile of books over to me and said, "Hey, what do you think about these?"
I turned the books over in my hands, and I was interested. The whole set was only a few dollars. We ended up taking them home.
Charlotte Mason Resources
The pink books were my first introduction to Charlotte's ideas.
After The Original Homeschooling Series (the pink books), I discovered A Charlotte Mason Companion at our first homeschool convention, which we attended when our oldest was about 2 years old.
A Charlotte Mason Companion led me to For the Children's Sake.
Below, I'll share a full list of books that have influenced me through the years.
Watch the Video
In this video I talk about how we first discovered Charlotte Mason.
Charlotte Mason Books
The Original Homeschooling Series (the pink books)
The Home Education Series (these are reprints and I've heard good things about them!)
Websites
Moments with Mother Culture (Karen Andreola's blog)
Imperfectly Following Charlotte
Charlotte Mason has been with us throughout all of our homeschool years. Did I always follow her ideas and methods perfectly? Hardly.
Some years looked more like my ideal than others.
Those were the years that we consistently did nature walks and narration. We studied hymns and habits and poetry and art. We listened to classical music and learned about composers. We read lots of great books. We enjoyed a feast of great ideas together.
There were other years that morning sickness and overwhelming life situations kept me tied to textbooks and just barely surviving rather than thriving.
Those were the years that we ditched nature walks because I was on bed rest. My children would bring their textbooks to my bed and we would "do school" as quickly as possible because I felt too sick to do much more than that.
Despite the inconsistencies, I still return to Charlotte when I'm needing inspiration. And she never disappoints.
Whenever I can, I return to the truth, goodness, and beauty that a Charlotte Mason education offers.
In my mind it's the best kind of education, and I love learning right along with my children.
Has Charlotte Mason influenced your homeschool? If so, what Charlotte Mason resources are your favorites?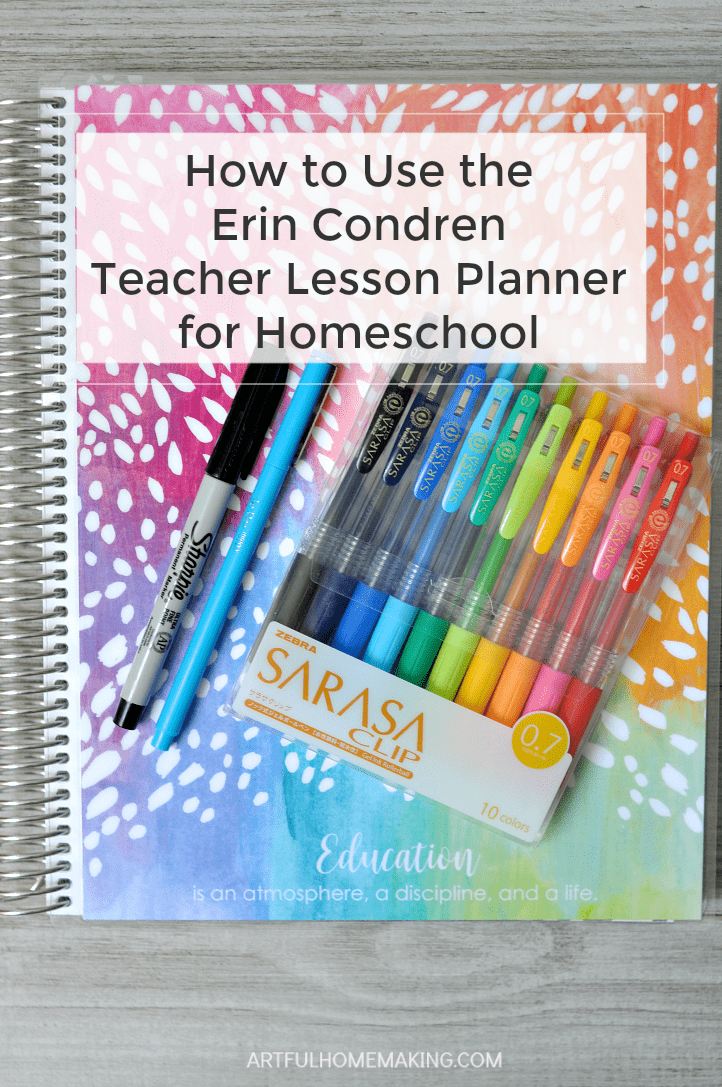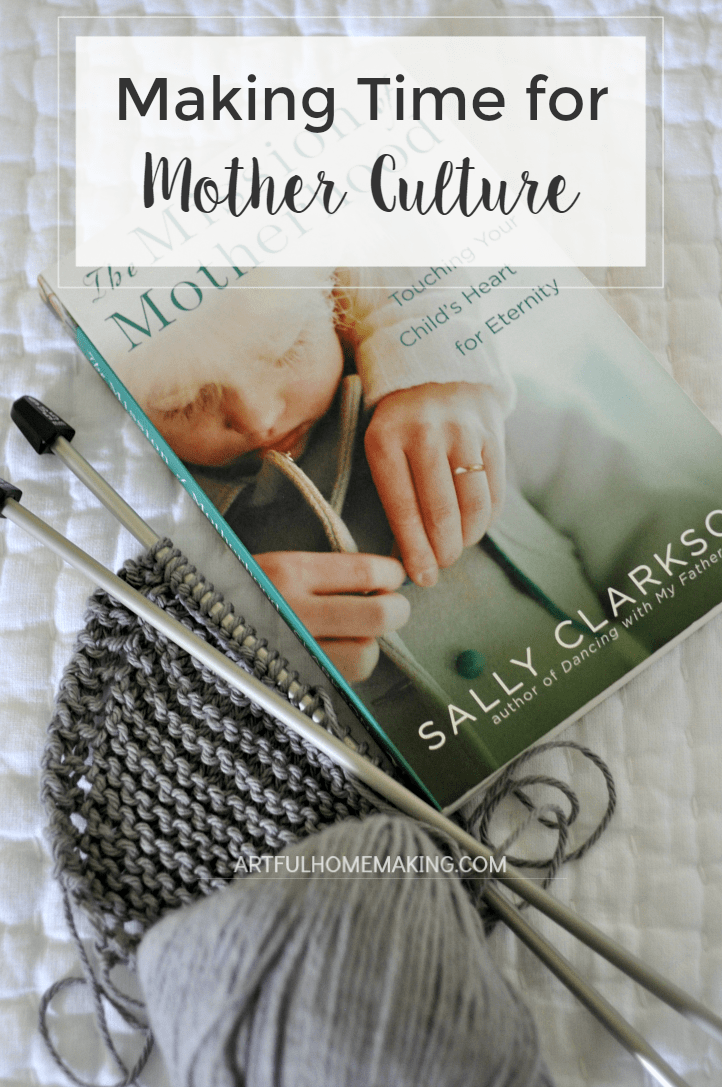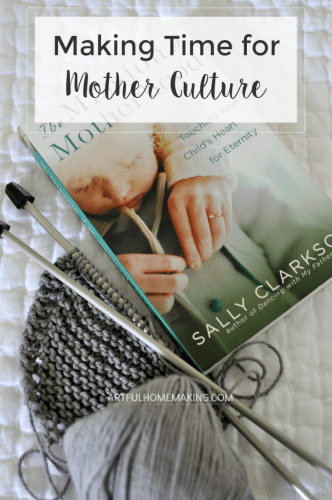 Disclosure: This post contains affiliate links. Read my disclosure policy here. Sharing here.