Every homeschool mom needs Mother Culture in her life. She needs time to nurture her own soul, time to fill up so that she can pour out.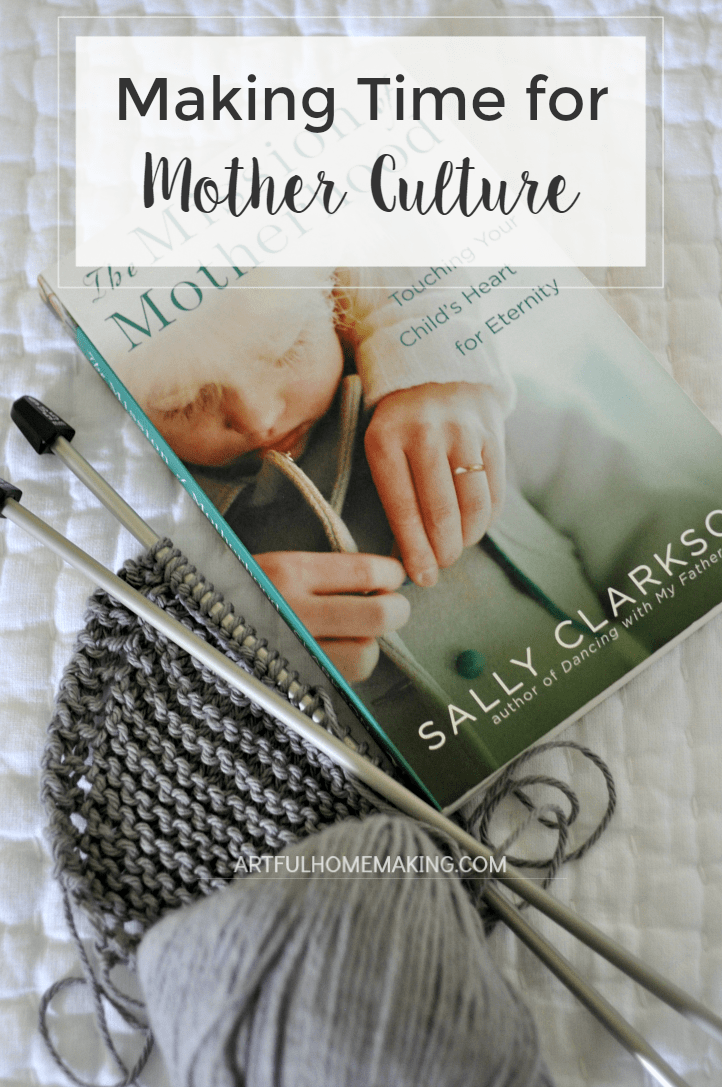 Homeschooling is time-consuming, challenging, and rewarding. And it can also be extremely draining.
Even if you've counted the cost and you know why you're homeschooling, you can still go through a period of feeling a bit burned out.
This post contains affiliate links. Read my disclosure here.
Mother Culture
The point of Mother Culture is to help you avoid that feeling of burnout. To keep your soul nurtured so that you have more to give.
We must take time to fill up, if we are going to be able to pour out.  ~Sally Clarkson
There is nothing like reading something encouraging, uplifting, and insightful to fill up your soul and give you the strength and stamina to keep going year after year.
Mother Culture will help you thrive rather than just survive as a homeschool mom.
The wisest woman I ever knew—the best wife, the best mother, the best mistress, the best friend—told me once, when I asked her how, with her weak health and many calls upon her time, she managed to read so much, 'I always keep three books going—a stiff book, a moderately easy book, and a novel, and I always take up the one I feel fit for!'  ~Parents' Review Magazine
I discovered the idea of Mother Culture many years ago thanks to this book. Immediately, I latched onto this idea and it has stayed with me through these almost 15 years of homeschooling.
I keep a steady stream of books going (here's my list for this year), and I read whenever I can find the time. Actually, I have to make time for it, but I've found if I keep a book with me I can often sneak in a little more reading.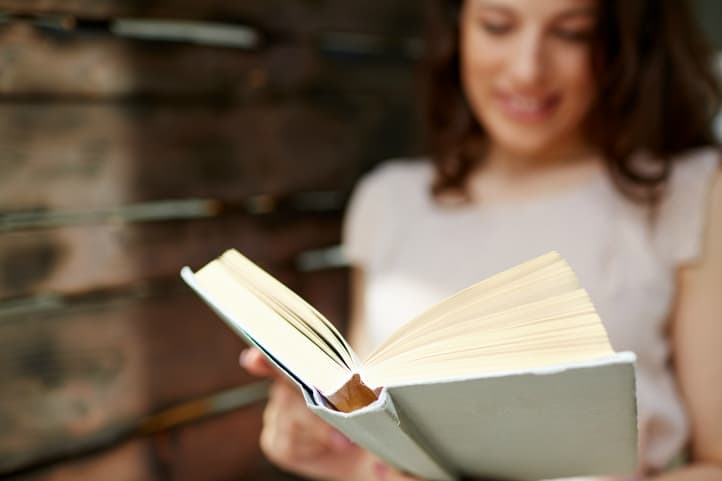 Mostly I read non-fiction, because there are just so many things I want to learn! I also enjoy reading biographies and autobiographies. And occasionally I read fiction. (Most of the fiction I read comes from our read-aloud time.)
No matter what you decide to read, the main thing is to understand that nurturing your own soul and filling your heart and mind with encouraging thoughts will only enrich your life as a mother. You will be refreshed, and, in turn, you will be able to share that truth, beauty, and goodness with your children.
Making time for Mother Culture makes you a better mother.
How to Find the Time
If you're wondering how you can possibly fit in one more thing , I suggest taking a look at your schedule. Could you read during nap time? Can you take a book with you to appointments? This past school year I got so much reading done during my children's lesson times.
Maybe you could get up a little earlier, or read before bed (make it part of your bedtime routine), or maybe you could try listening to audiobooks while you exercise.
And keep in mind that you don't have to carve out large chunks of time for reading. Here a little and there a little will add up, and you'll be encouraged. You'll be growing. That's the important thing.
Suggested Books for Mother Culture
The purpose of Mother Culture is simply to nurture growth in the life of the mother. Therefore, you're free to read whatever speaks to you. I've shared some of my favorite books below, just in case you'd like to add some new titles to your reading list.
The Shaping of a Christian Family
What are some of your favorite books? Share them in the comments!
---
Other Posts in The Mom Makeover Challenge series:
This post contains affiliate links. Read my full disclosure here. Sharing here.