Using a literature-based curriculum is so much easier if you get everything organized first. These are my tips for planning Before Five in a Row.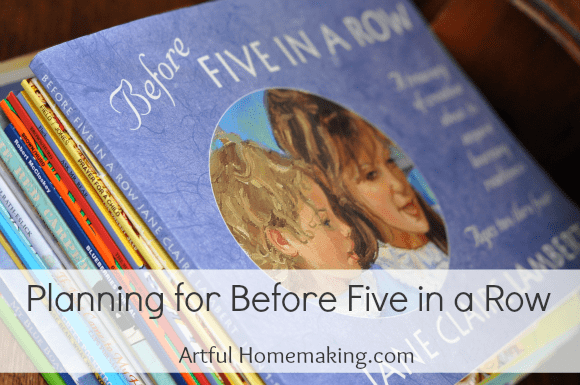 So, in an attempt to make the experience as stress-free and enjoyable as possible, I decided to organize everything in advance.
Planning Before Five in a Row
Then I ordered the other books we would need.  We have a very small library system in our town, and they don't even have most classic children's books.
I knew I could use inter-library loan, but I didn't want to rely on that for all of the books, as it would just be too much to ask of our librarian, and it would also be a huge hassle for me. Also, the book selections are what I consider to be classic children's books that I wanted to own.
So, I sold some books and other things that I no longer needed with the hope of making some money to cover this year's school book expenses.
It's nice owning the books, as these are classics that we'll enjoy for years to come, and it saves so much time and effort that I would have expended in just finding books.  I did decide to get a few of the more expensive (out of print) books through inter-library loan, though.
Before Five in a Row Books
Here are the books we'll be enjoying together this year:
Printables
The next step was to print off all the printables I decided to use.  I went to Homeschool Share, Homeschool Creations, and Confessions of a Homeschooler for most of these.  And Michelle at Delightful Learning has been a huge inspiration!
I already had this plastic bin that will accommodate hanging file folders, and I had all the folders too, so this seemed like a great place to store all the BFIAR stuff I was accumulating.
After printing off lap book pages and other printables, I made a labeled file folder for each book and filled it with the materials we would need.  I also made a list of the order I hope to focus on each book, as some of them seemed more suited to a specific season.
Now, when I'm ready to do a new book, I simply pull that file, and I'm ready to go!
Letter of the Week
All About Reading Pre-Reading
Lap Journal
I'm looking forward to watching this journal fill up with memories of all the lovely learning times we'll have together.
Resources
For Before Five in a Row inspiration, I highly recommend these sites:
I also started a Pinterest board just for Before Five in a Row ideas, and you can find that here.  I'm sure I'll be adding to it as the year progresses. For homeschool and preschool planning, I'm using this weekly homeschool planner, which you can use year after year.  It's a pdf document that you can type your information into and then print and file in a 3-ring-binder.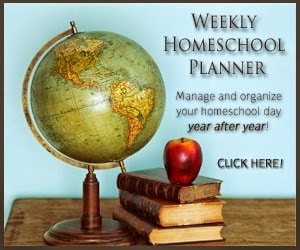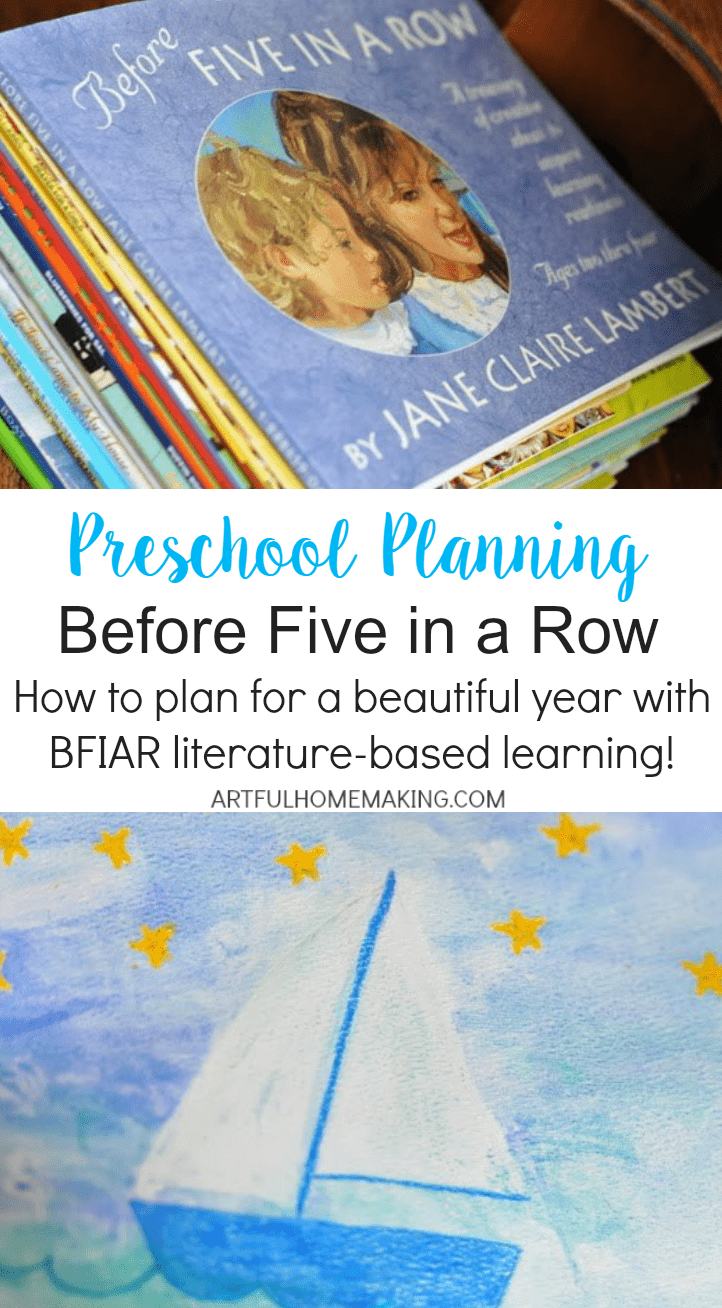 Related Posts:
This post contains affiliate links.  Read my full disclosure policy. Sharing here.