School's out, which means kids have more freedom (and sometimes more boredom)! Make sure you have some guidelines in place with these free printable summer screen time rules.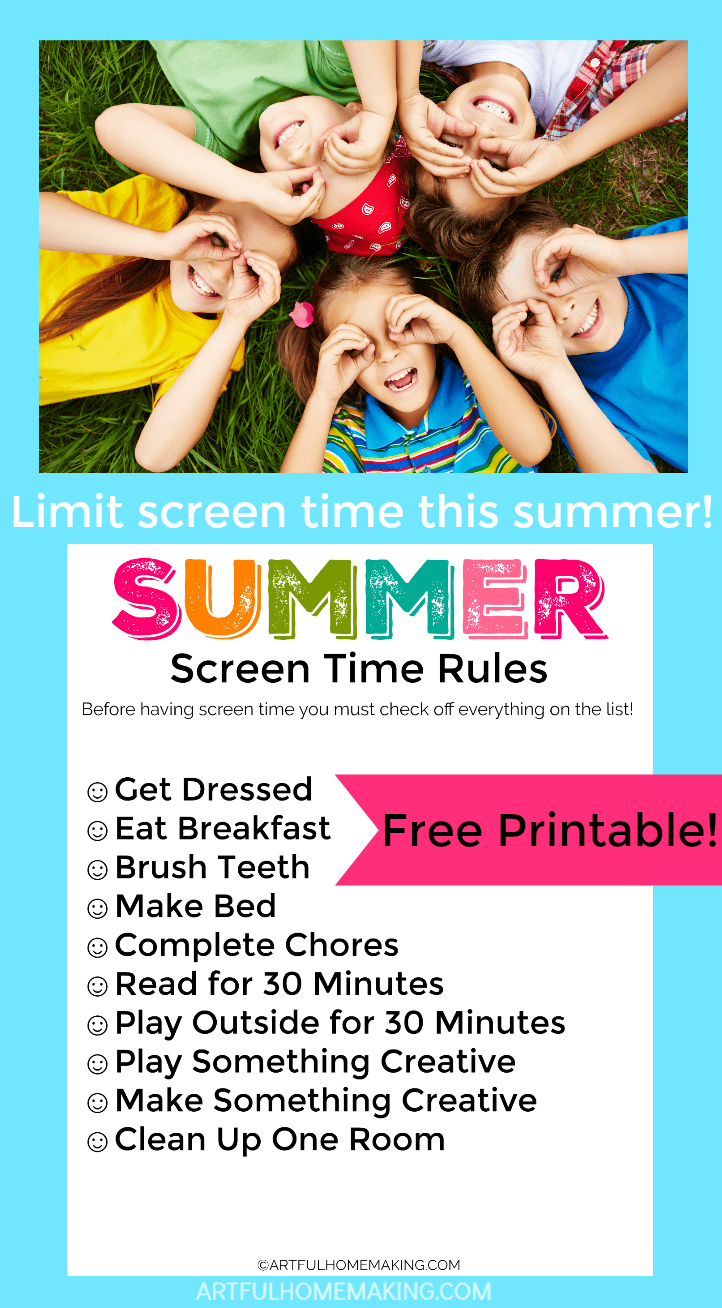 Are your kids as drawn to screens as mine are? Despite the fact that we encourage reading and creative play as much as possible, they still love computers and devices.
In order to limit the amount of time they spend in front of a screen this summer, I came up with some simple rules.
Printable Summer Screen Time Rules
Before my children have screen time, I like to make sure they've spent some time on the more important things in life. 🙂 Things like getting dressed, eating, doing chores, and reading.
Here's what's  on my list:
Get dressed
Eat breakfast
Brush teeth
Make bed
Complete chores
Read for 30 minutes
Play outside for 30 minutes
Play something creative
Make something creative
Clean up one room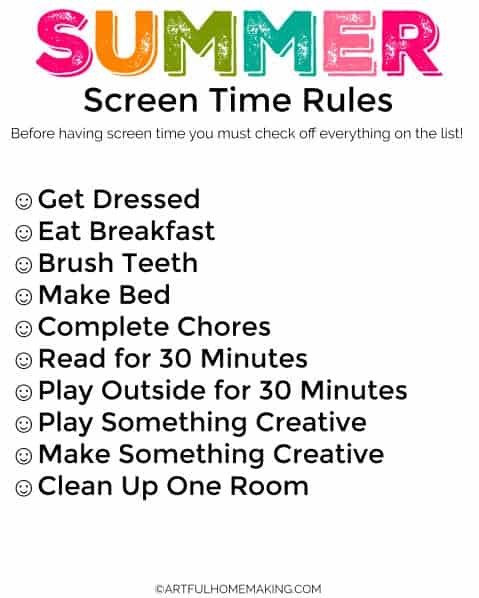 You'll notice that my list only has 30 minutes for reading and 30 minutes for playing outside. In reality, I want them to read longer and be outside much more than just 30 minutes. This is just a guideline for what needs to happen before they can have screen time.
We have a time limit for how long they can stay on (my teenagers get more screen time because they actually have work they need to do on the computer). After their time is up, we direct them to more creative activities.
If you need some ideas, try these 25 Screen Free Summer Activities.
How to Use This List
I printed off the list and then I'm going to laminate one for each child. They'll each have a clipboard with their sheet on it, and they can use a dry erase marker to mark the little happy face before each requirement.
Get Your Free Printable
Related Posts: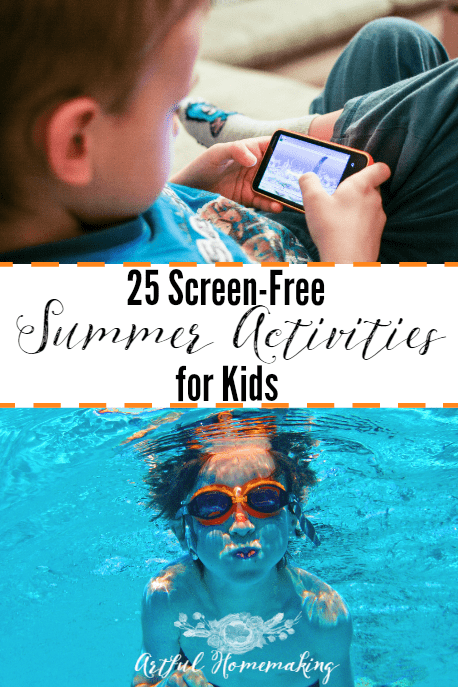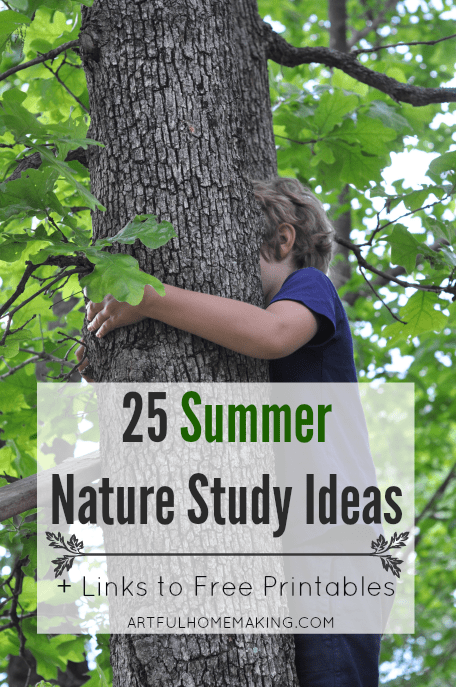 Disclosure: This post contains affiliate links. Read my full disclosure here. Sharing here.