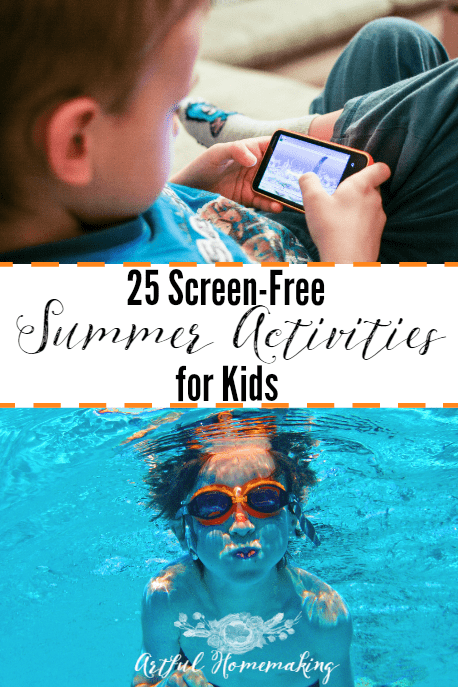 25 Screen-Free Summer Activities for Kids
The summer months have arrived, and that means school is out for many families. And for many families, that means hearing "Mom, I'm bored!" Sometimes it also means an increase in screen time as the weather heats up and no one wants to go outside because "it's too hot!"
I don't like for my kids to spend a lot of time with devices or in front of screens. And yet, sometimes we default to allowing more screen time than we would like, just because we can't think of anything more creative for them to do!
Here's a list of 25 simple ideas to keep them busy and not vegging out in front of the computer or TV screen this summer.
1. Run through the sprinkler. Before we had our little backyard swimming pool, we just used the sprinkler or hose. The kids had so much fun cooling off in the water in our own backyard. If you can afford an above-ground pool, I highly recommend getting one, as this will occupy our kids for hours on hot summer days. (Make sure children are always closely supervised around water.)
2. Make popsicles. This is a simple kitchen project that our kids love to do in the summer months. Any juice can be turned into popsicles easily, or you can come up with more elaborate recipes.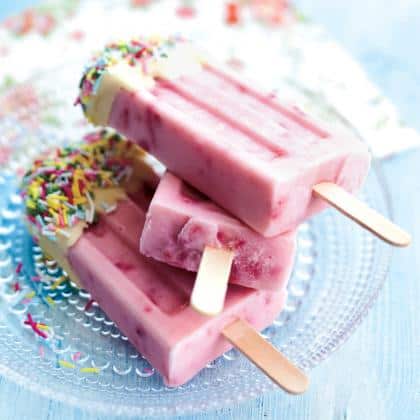 3. Make playdough. Younger children really enjoy helping to make this and play with it. Here's our favorite recipe.
4. Play with bubbles outside. You can make your own bubble solution, but I find it's simpler to just get some at the Dollar Store or Walmart. 🙂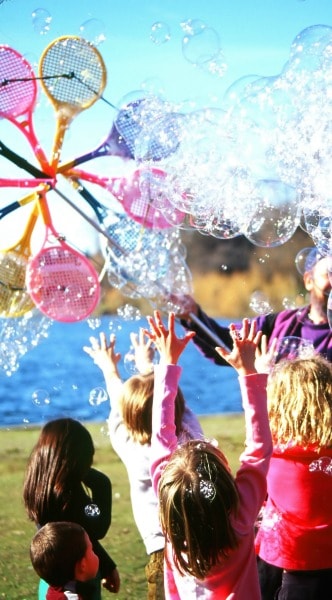 5. Make S'mores Indoors. I don't know exactly why, but my kids are in love with s'mores! They're the most fun to make when you can do it over a fire, but desperate times call for desperate measures. If you can't do it outside, you can make them inside in your oven!
6. Read a book. If your children are too young to read, give them a pile of picture books and set the timer for 30 minutes. Recorded books are also great (find them at the library).
7. Make a blanket fort inside. All you need is some chairs and sheets or blankets.
8. Make homemade granola bars. These granola bars are a favorite with my kids.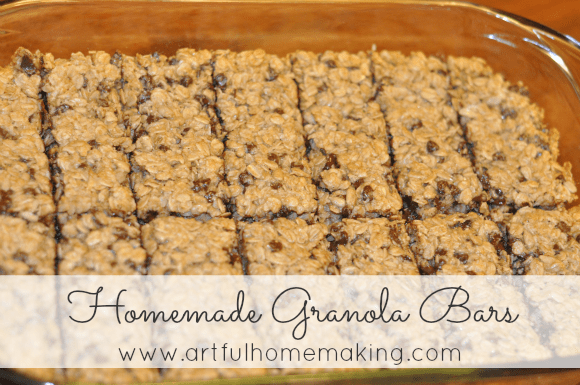 9. Write and illustrate a story. We've used this kit before, and it's great. Kids can write and illustrate their own story, send it in, and they get back a bound book! Or, you could just use some scratch paper and a stapler (kids love simple, too).
10. Play in the sand box. I love having a sand box for younger children to play in.
11. Make edible sand. This recipe only takes 1 ingredient! Or, make this sand pudding. We did this a few years ago and my kids thought it was so neat. You can see our sand pudding below (and in this post).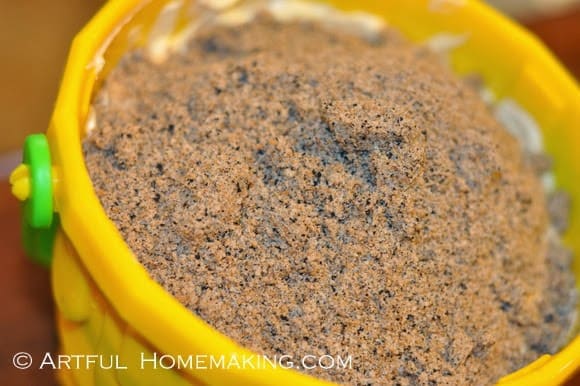 12. Play store. We have a toy cash register that makes this more fun, but you could also use a calculator or even a box with pretend buttons drawn on the front.
13. Go to the library.
14. Play with water balloons.
15. Bake cookies. These are a favorite.
16. Go to the park.
17. Go on a picnic.
18. Play with sidewalk chalk. Play hopscotch!
19. Make homemade ice cream. My older girls can do this independently with our electric ice cream maker.
20. Ride bikes.
21. Make mud pies. 
22. Play board games or cards inside.
23. Build a fort outside. We have a collapsible tee-pee that my mom made for the kids years ago, and they're still playing with it. But sometimes they also build forts with fallen tree branches and old lumber.
24.  Go on a nature scavenger hunt. Or try these 25 summer nature study ideas.
25. Go berry picking. We've been blessed with wild blackberries in our backyard, but we also enjoy going to a berry farm to pick berries. It's especially fun to make jam with the berries we've picked. This Blueberry Freezer Jam is simple.
Do you have any ideas for screen-free summer fun that you'd add to this list?