***
In thinking about
unemployment
, and possibly being without a regular income for awhile, my first thoughts were of all the things we might have to do without.
And fear. I admit that I allowed fear to take hold during those first couple of days. But then I started realizing that this was not a good place to be. I can't allow myself to stay there. Besides, it's counterproductive.
I must focus on the good, and open my eyes to the positive aspects of our situation. So, I decided to take inventory of what we do have, rather than focusing on what we don't have, or might have to do without.
How can I supply some of the needs of my family for free?
Well, for one thing, I have fabric. As other seamstresses know, there's usually a fabric stash somewhere when you sew. And I have one. I'm thankful that I bought flannel for the kids'
Christmas pajama pants
while it was on sale in January. So, there's one Christmas gift I can make without spending money.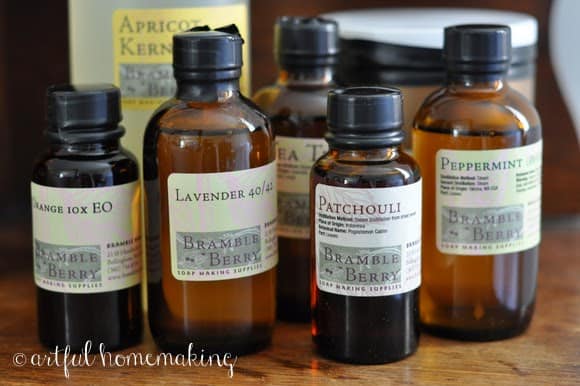 I also have soap making supplies. And I really need to make soap soon. I've been so busy that I've been putting it off, but we're really almost out of soap from
this big batch I made last year
. If I make soap, I can supply our family's need and also use some for gifts.
We often buy food in bulk, so I'm thankful that I have plenty of beans and rice. I also have some canned goods and some things (like
chicken stock
, that can be the basis for a nourishing soup or
stew
) in the freezer.
My goal for today is to take a thorough inventory of everything in the house–food, craft supplies, fabric, kids' clothing needs, etc. As I'm taking inventory, I plan to jot down some notes: meal ideas using up what we already have,
handmade gift ideas
using our craft supplies, and possible items we could sell. This part of the challenge is fun!