Our 2017-2018 homeschool curriculum post is here! This year has taken more thought and planning than some, but I think that will only make it better!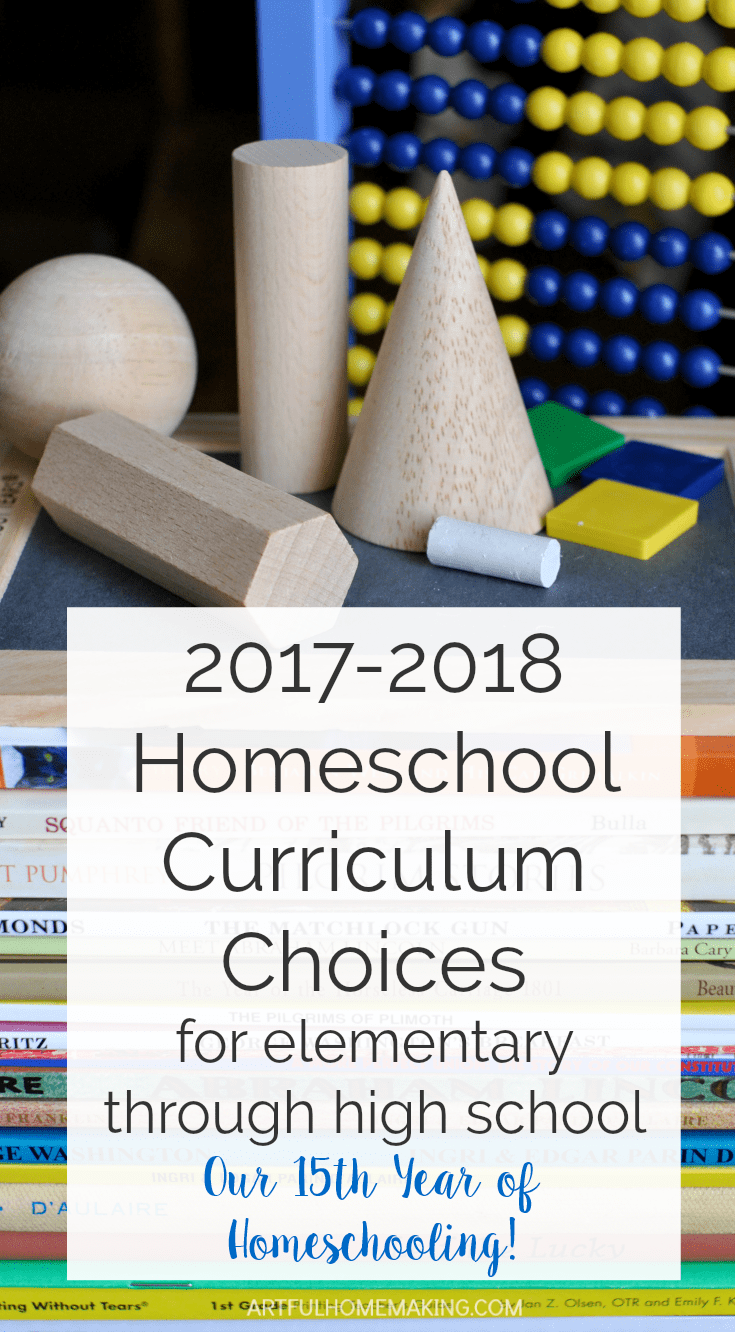 As you may remember, our oldest daughter graduated this past spring, so now I only have four students instead of five. Honestly, it was sort of strange to plan a school year without including my original homeschool student.
At least planning was made so much more enjoyable by my new homeschool planner!
2017-2018 Homeschool Curriculum
This year we have the following grades (and I only refer loosely to grades): 11th, 8th, 6th, and 2nd-ish.
Yes, I'm rather sad that I no longer have any preschoolers! I miss doing Before Five in a Row with my youngest. But, time must go on, and things change. I'm still enjoying the fact that I can include Montessori trays and sensory bins with him, though. 🙂
I made a video to go with this post, so if you'd like to see me go over some of our picks "in person," watch the video below!
11th Grade
Affiliate links included below. Read my disclosure here.
My second daughter will be in 11th grade this year. If you look back at our curriculum choices last year, she was in 9th grade, but she's had quite a jump in her academic progress and her work this year reflects that.
Her birthday is in one of those months where it was hard to decide which grade to put her in (when she was younger), but she wants to graduate with friends her age, and she's perfectly capable of doing so.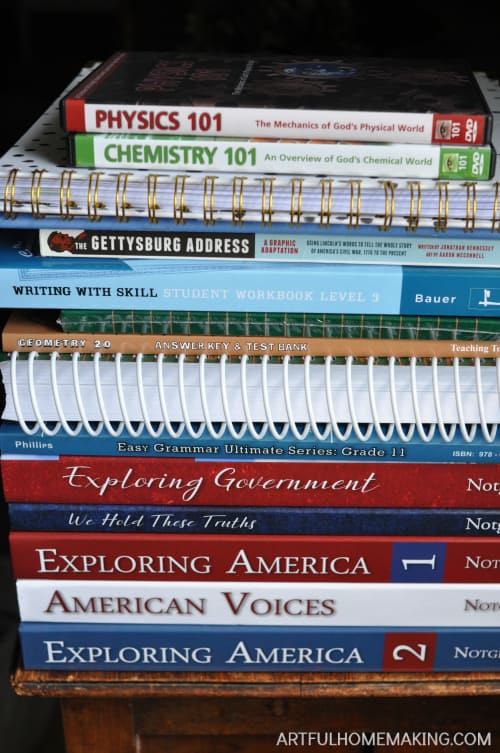 This girl prefers to work independently, and she particularly requested textbooks for history. So, that's what she's got. 🙂
---
8th Grade
I can hardly believe this oldest son of mine is going to be in 8th grade! I spent a lot of time thinking about and praying about which books would be the best for him this year. He's such a sweet guy, and he loves everything electronic. He's always been that way, even as a little boy.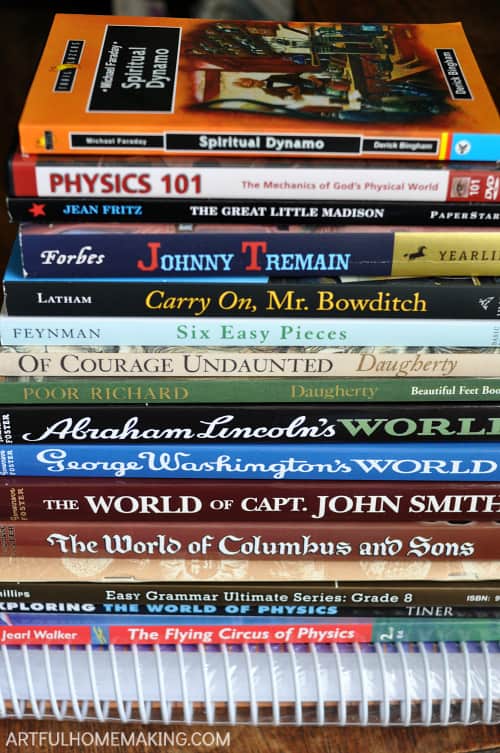 I wanted to do a completely Charlotte Mason living books approach for him, and I think I succeeded! I love the year I have planned for him, and I think he will, too.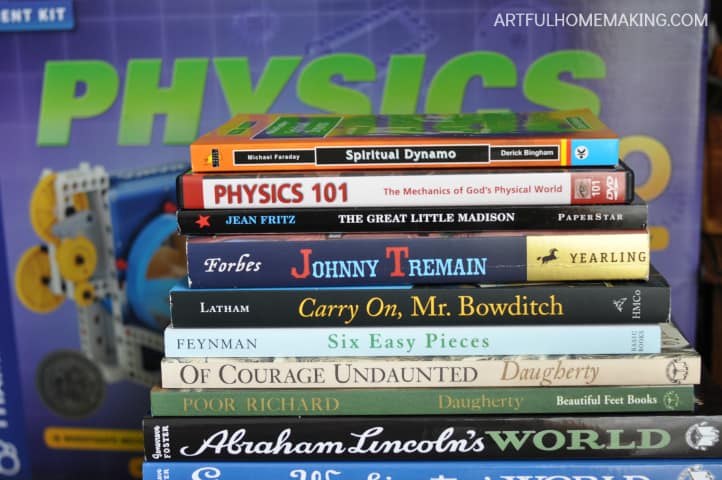 ---
6th Grade
My youngest daughter will be in 6th grade this year. She's an extremely diligent and hard-working student, and she loves her school work!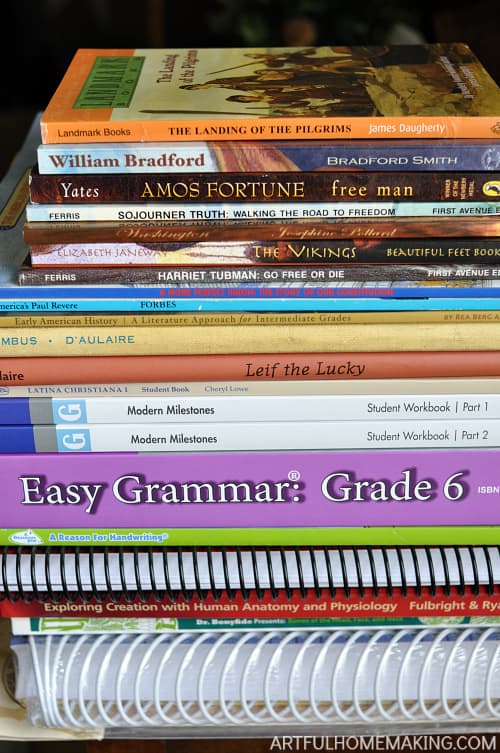 I think she's really going to enjoy her books this year. Except maybe that huge grammar book!
Teaching Textbooks Math 6
---
2nd Grade
My youngest will be doing a mixture of 1st/2nd/3rd grade this year. One of the things I love about homeschooling is the ability to tailor the lessons to each individual child, and that's what I'm doing for this little guy.
As I mentioned last year, he seems to have a bit of dysgraphia, which makes writing letters and numbers difficult for him. He's extremely smart, is a great reader, and does a great job of answering questions verbally. It's just the writing that is hard for him, and that makes traditional math options a struggle.
Last year I tried to come up with my own hands-on math program that he could complete without doing much writing. But this year I found an even better option in the form of Right Start Math. I am so excited about this math curriculum.
We struggled along with a simple handwriting program, working slowly on his letters a little each day, but it didn't seem to help much. We wrote letters in sand and did some Montessori tray activities to help with fine motor skills.
I plan to continue with the Montessori trays and fine motor activities, as I think they're good for him, and they're also fun.
This year I'm trying Handwriting Without Tears. We went back to first grade for that one, because it seemed he might need that foundation. It looks like such a cute program, and it's supposed to help those who don't love handwriting. 🙂
Classical Conversations
Something new we're doing this year is adding in Classical Conversations Foundations memory work. We don't have a community, but we're just going to be doing the memory work portion, probably during Morning Time. It's perfect that we're doing American History and we're doing the CC Cycle 3, which is also focused on American History.
Morning Time
I have so many good things planned for Morning Time this year! My main goal for this time is to give priority to the most important things, which for us will be Bible study, Bible memory, picture study, art study, poetry, and hymn study. Here are some of the primary resources we'll be using:
Nature Study
Since I love the concept of nature study, we're continuing on with it even though my children are getting older. Here are some of the things we'll be using: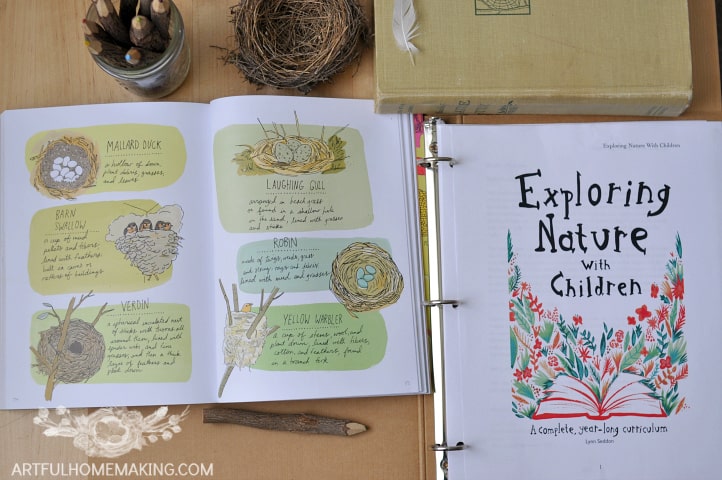 Of course we'll also be continuing with weekly art projects and cooking projects.
Now I just need to make a few more plans (dividing up books for reading assignments, planning art projects, etc.) and then I think we'll be ready! My plan is to begin the second week in August, which will be here before we know it.
---
Related Posts: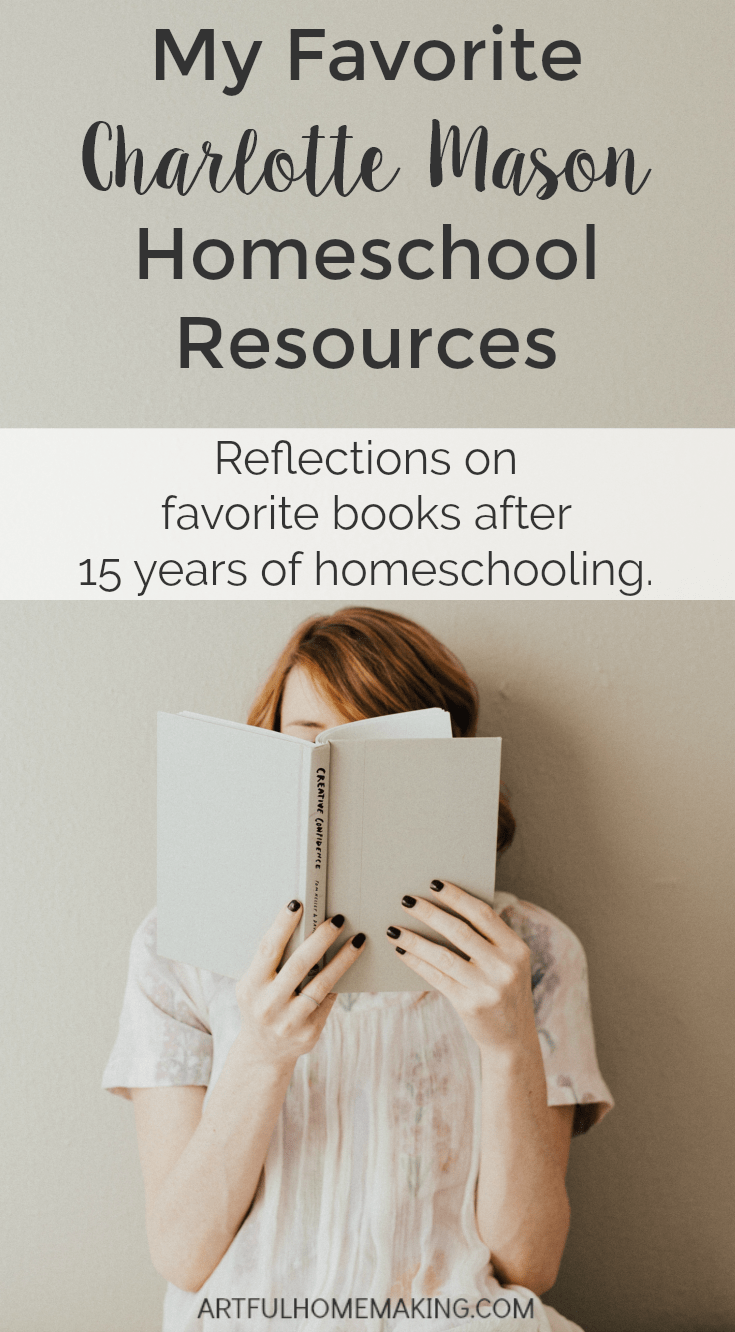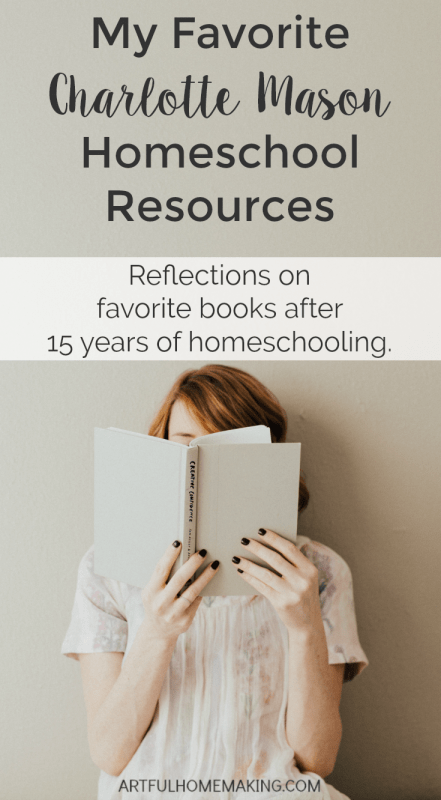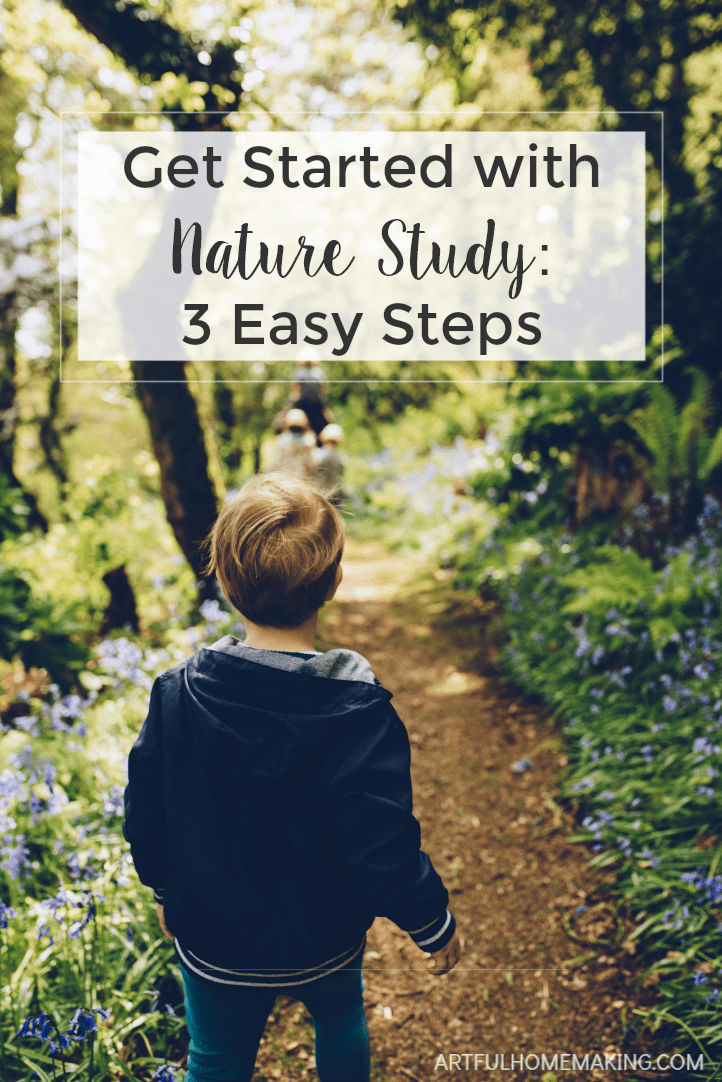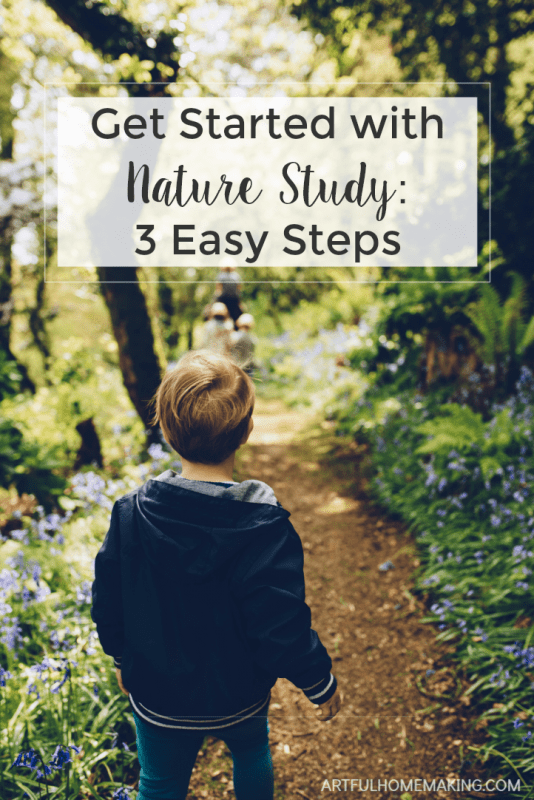 What are you using this year? I'd love to hear what your plans are for the coming school year!
This post contains affiliate links. Read my disclosure here. Sharing here.