It's been a grueling week. And it's not over yet. During times like this I'm especially thankful for the encouragement of God's Word and these 5 Bible verses for hard times.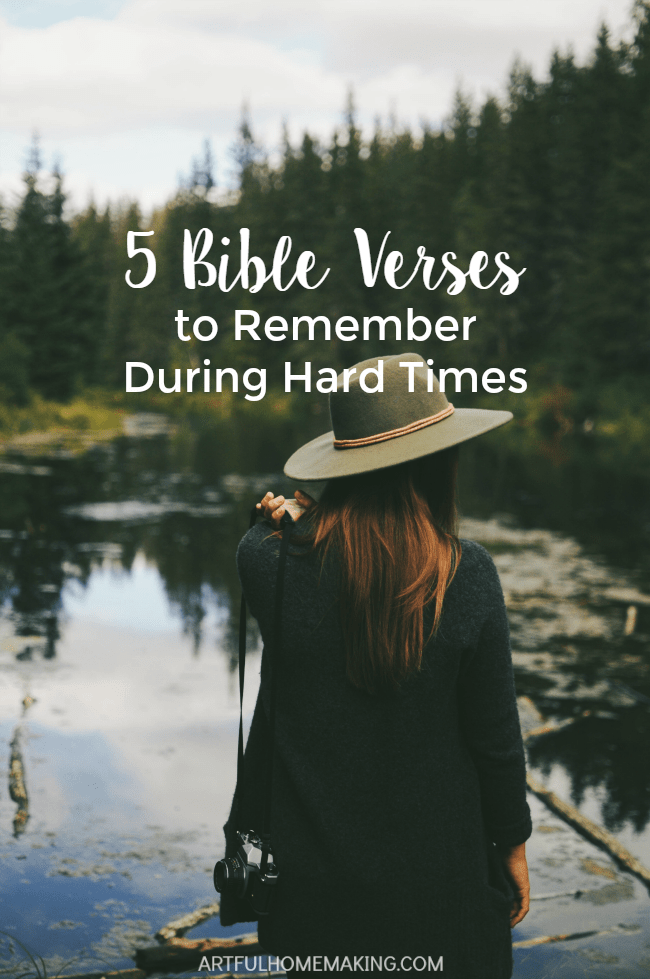 This week during our Mom Makeover Challenge, we've been focusing on renewing our minds. How has it been going for you?
It seems like I should have expected this, but this week has been a real challenge for me!
In addition to our final piano lesson, an out-of-town appointment, and a piano recital, we also got more water in our basement, my father-in-law ended up in the hospital with pneumonia, and the check-engine light came on in our van (requiring an unexpected $600 worth of work).
All while I was memorizing and meditating on 1 Thessalonians 5:16-17:
Rejoice always, pray without ceasing, give thanks in all circumstances; for this is the will of God in Christ Jesus for you.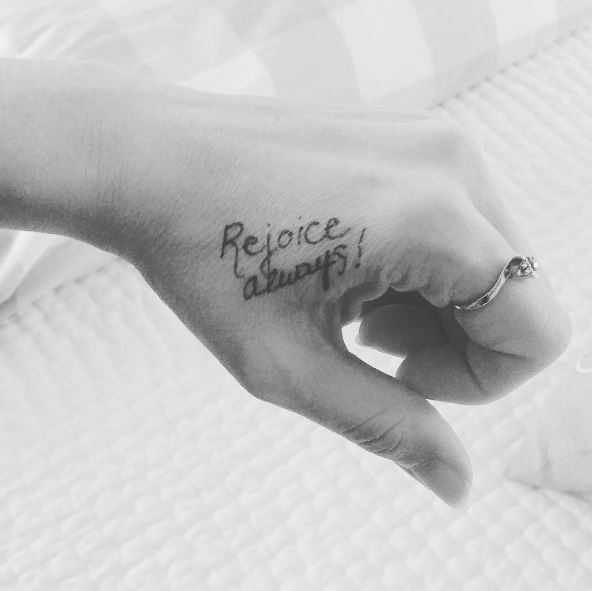 Every time I was tempted to wallow in discouragement or overwhelm, I tried to remember the truth of God's word.
As things got more intense toward the end of the week, I turned to these verses in Habakkuk 3:17-18 :
Though the fig tree should not blossom, nor fruit be on the vines, the produce of the olive fail and the fields yield no food, the flock be cut off from the fold and there be no herd in the stalls, yet I will rejoice in the Lord; I will take joy in the God of my salvation.
I love these words so much. They pretty much sum up the cry of my heart. I love it when God blesses us with an answered prayer or a surprise gift. Those times are the best!
But even when things don't go the way I hoped or planned, He is still God, and I still love Him. When I'm knocked completely to the ground, I often think of Peter's words in John 6:66-69: "Lord, to whom shall we go? You have the words of eternal life, and we have believed, and have come to know, that you are the Holy One of God."
So true—to whom shall we go? It doesn't matter how hard things are. We have believed and we love Him. No matter what—I will take joy in the God of my salvation.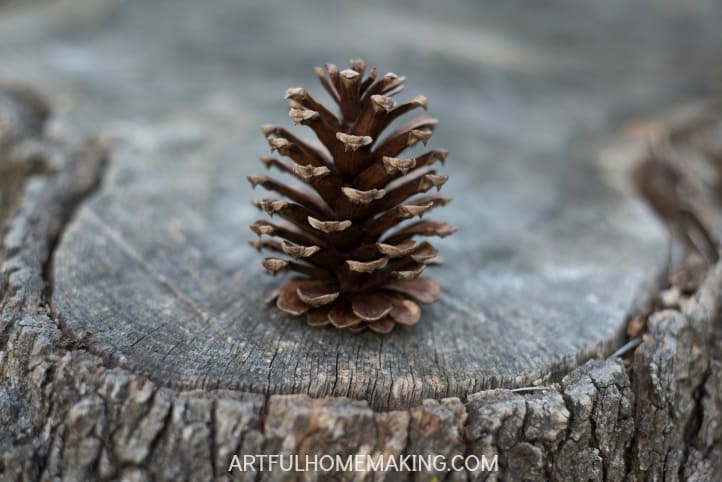 5 Bible Verses for Hard Times
We all go through difficult times. Here are 5 Bible verses/passages that have been an encouragement to me through the years.
James 1:2-3 "Count it all joy, my brothers, when you meet trials of various kinds, for you know that the testing of your faith produces steadfastness."
Hebrews 12:1-2 "Therefore, since we are surrounded by so great a cloud of witnesses, let us also lay aside every weight, and sin which clings so closely, and let us run with endurance the race that is set before us, looking to Jesus, the founder and perfecter of our faith, who for the joy that was set before him endured the cross, despising the shame, and is seated at the right hand of the throne of God."
Lamentations 3:24 "'The Lord is my portion,' says my soul, 'therefore I will hope in him.'"
Psalm 46:1-3 "God is our refuge and strength, a very present help in trouble. Therefore we will not fear though the earth gives way, though the mountains be moved into the heart of the sea, though its waters roar and foam, though the mountains tremble at its swelling."
Deuteronomy 33:27 "The eternal God is your dwelling place, and underneath are the everlasting arms."
Next week we'll start week 2 of The Mom Makeover Challenge, while continuing to renew our minds. The focus for next week is getting more sleep, and I'm definitely needing some help in that area!
---
Other Posts in The Mom Makeover Challenge series:
If you've been doing this challenge with me, I'd love to hear how it's going for you!
Sharing here.