Welcome to Mom Makeover Challenge Week 6! This is our final challenge week, and we're talking about cultivating the art of delight in our lives.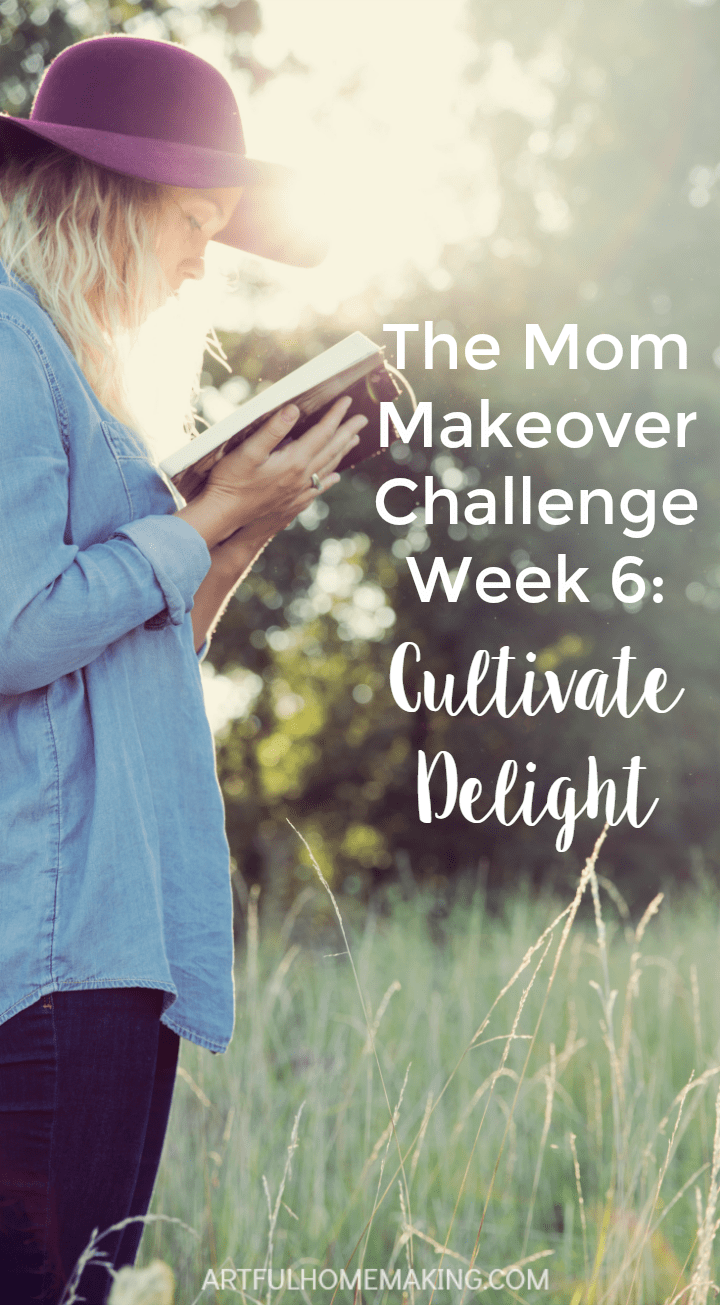 The sixth week of The Mom Makeover Series focused on Cultivating the Art of Delight.
As moms, it's so easy to get caught up in the everyday, mundane responsibilities and lose sight of all that is beautiful about motherhood.
That's what this week is about: recapturing the beauty and joy in motherhood.
Cultivating Delight
There are many different ways to cultivate delight and bring back a sense of wonder and excitement to our days. As every mom is unique, this is going to look differently for each of us.
Some moms may love running, some might enjoy sewing, and others might find a good  book to be just the thing to refuel their passion.
Here's a quick definition of "delight" to get you started:
What is it that brings you great pleasure?
4 Things
As a Christian mom, I've identified 4 main activities that really inspire and encourage me.
Delighting in the Lord and spending time in the Word of God.
Reading good books.
Pursuing a creative outlet (sewing, cooking, baking, etc.)
Making time for wonder (marveling over God's creation, spending time in nature).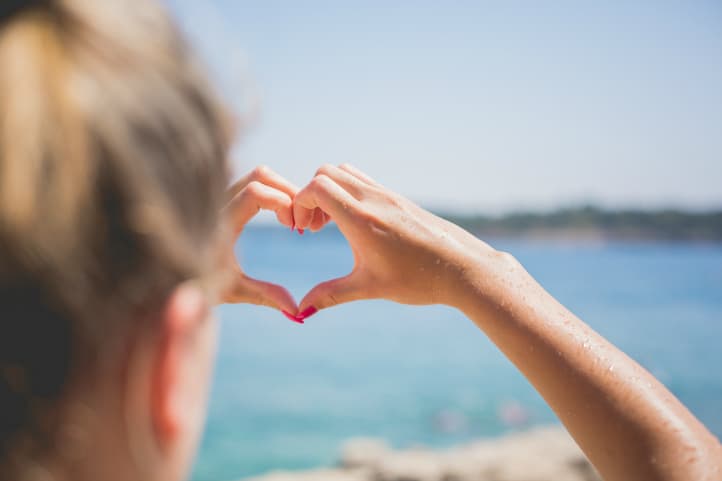 Mom Makeover Challenge Week 6
The challenge for this week is to plan some intentional time to nurture your soul. Make it a priority! If you need to, mark out some time in your calendar just for things that inspire you.
If you have small children, nap time is often the best time to pursue soul-nurturing and creative projects. When my children were younger I spent their naptime hours sewing, reading, and learning new skills. I fully believe that this habit is what enabled me to make it through some of the busiest and most challenging seasons of my life.
---
Other Posts in The Mom Makeover Challenge series:
You May Also Like These Posts: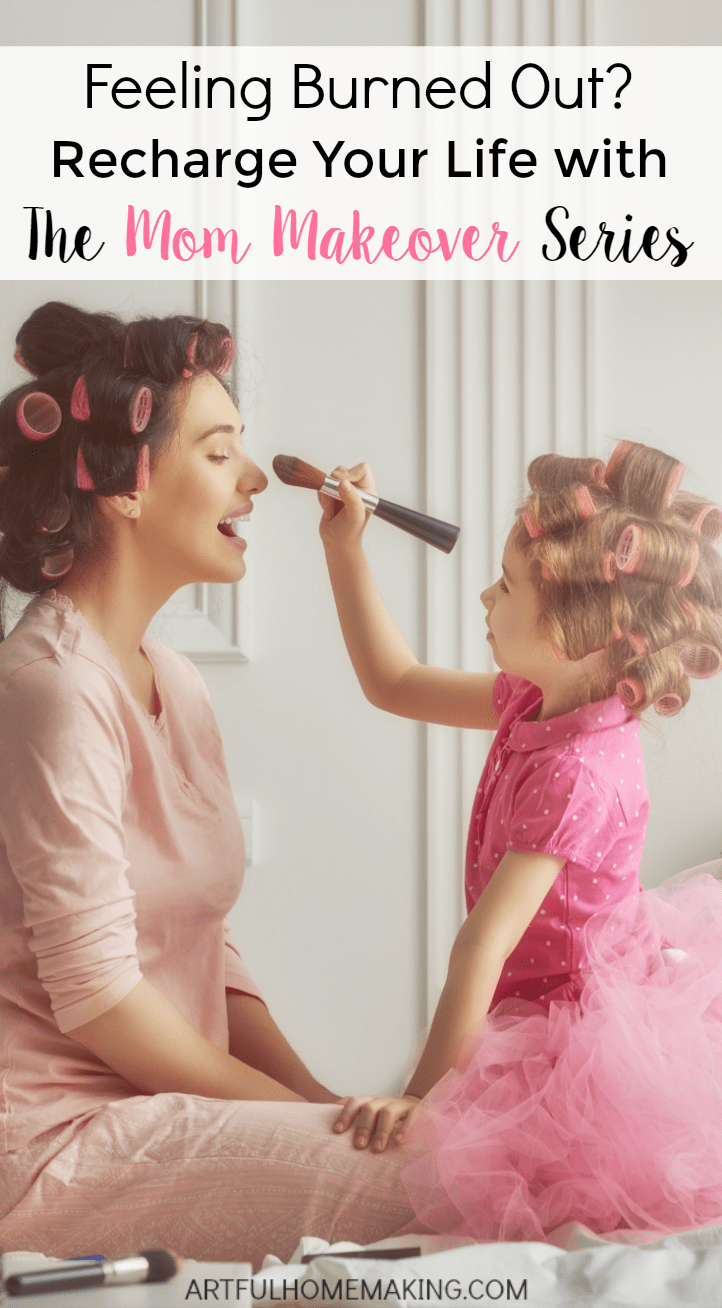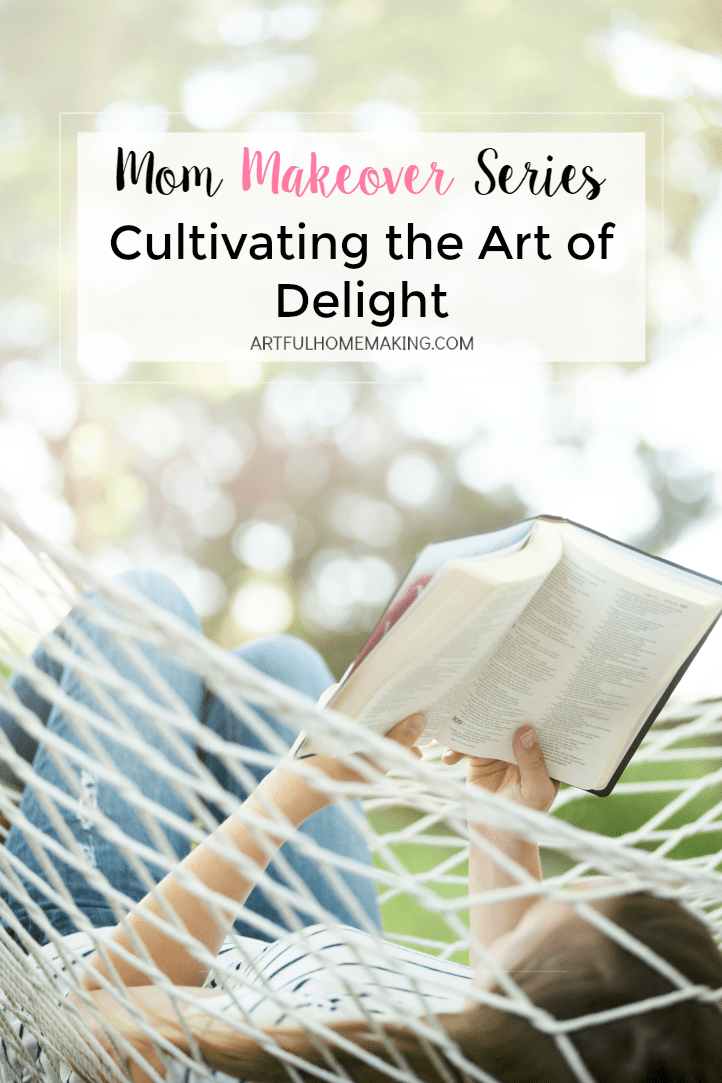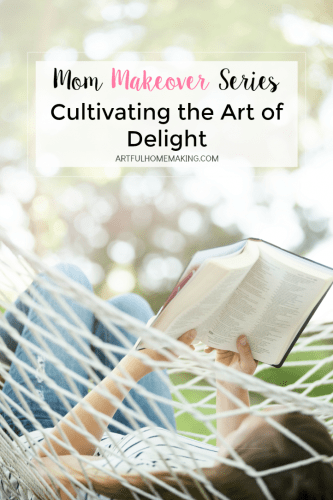 What is is that refuels your soul? How do you recharge?
This post contains affiliate links. Read my full disclosure here. Sharing here.