Today we're beginning Mom Makeover Challenge Week 3! And this week it's all about exercise.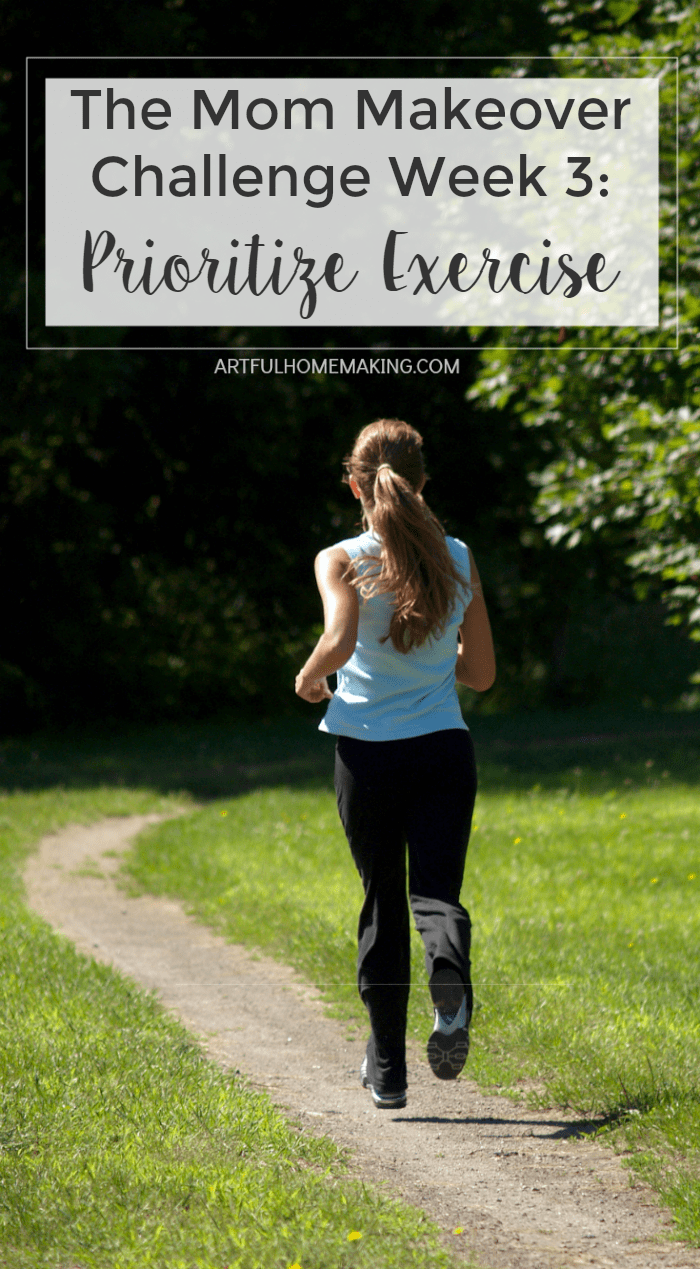 We all know we should exercise, but often it's hard to fit it into our busy days. Honestly, working out has never been my favorite thing, so it's usually the first thing to go when I need to cut something out of the schedule.
Mom Makeover Challenge Week 3
In Day 3 of The Mom Makeover Series, we discussed 11 ideas for fitting exercise into your busy mom life. These ideas included practical ways to make it happen as well as some specific types of exercise.
Lately, walking has been my exercise of choice, since it's something I can do with my husband and/or children. And, it's free!
Whenever it's raining or uncomfortably warm outside, I switch from walking to an exercise DVD or a workout on the computer. Here are two of my favorites:
Creative Fitness Ideas for Moms
Need some inspiration for including exercise in your busy life? Here are more ideas to help moms get fit (and spend some time with your children in the process).
Take a 15-minute walk with your kids. If the weather's nice, this is my favorite type of exercise!
Go on a nature hike. Combine nature study with exercise. Take your kids to a nature center or a nature reserve, and enjoy the scenery as well as the exercise. Check out these summer nature study ideas!
Take a picnic to the park. Make a quick lunch and take it to the park. While you're there, be sure to get some exercise. Play tag, hide and seek, or other simple games with your children. Bring a ball to increase your options.
Play games on the trampoline. My kids love it when I play on the trampoline with them. We made up a fun game with a large ball my youngest bought at Walmart (try to keep the ball in the air and don't it touch the trampoline bed) that kept us all entertained for half an hour or so. Trampolines provide great exercise!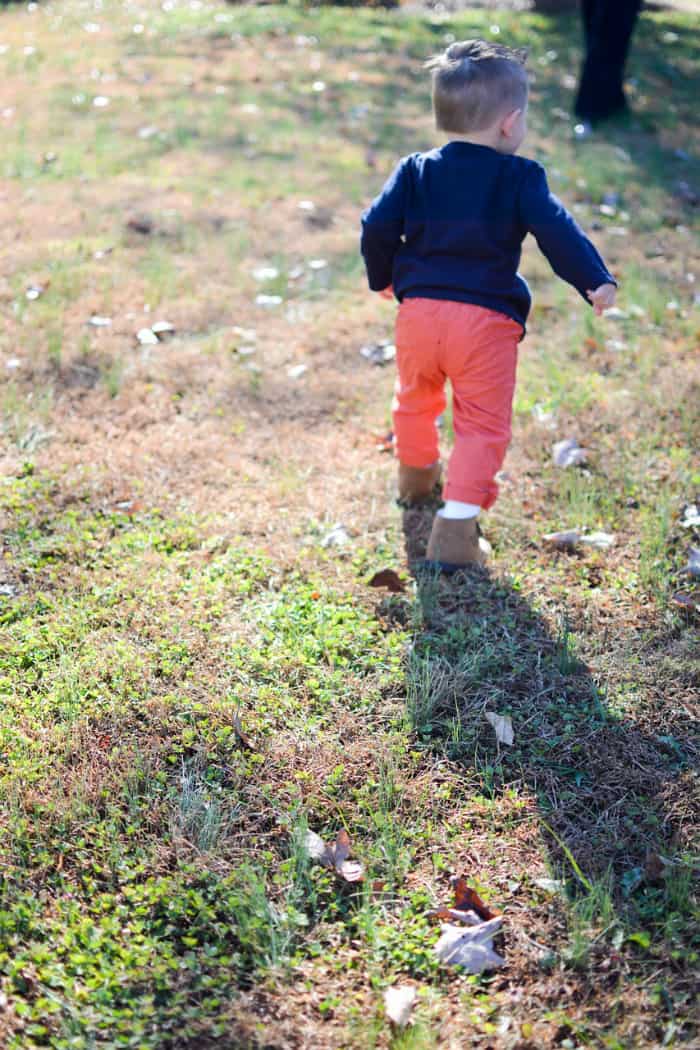 Get a Fitbit
Here's an idea a reader and several friends have shared with me. Wear a Fitbit! This little device will help keep you motivated and give you a clear picture of where you're at in your fitness journey.
Challenge for This Week
Figure out what time works best for you to exercise, and add it to your schedule for this week. And remember, even if you only have time for a quick workout, it still counts!
Decide how you're going to exercise. Will you go for a walk or a run? Jump on a rebounder? Take the kids to the park and play with them? Get more mom-friendly ideas here.
Continue working on renewing your mind.
Continue working on getting to bed on time.
---
Other Posts in The Mom Makeover Challenge series:
Disclosure: This post includes affiliate links.  Read my full disclosure here. Sharing this post here.